SIP calling: Definition, benefits, and real-life examples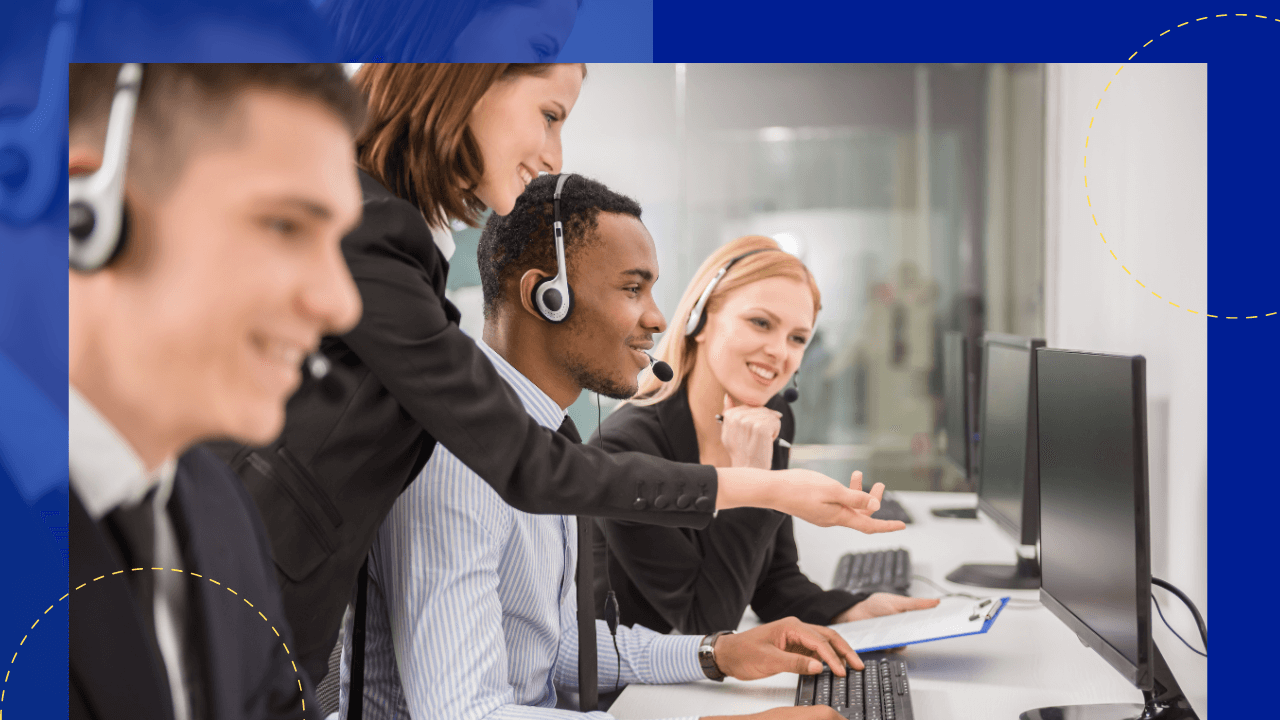 Communication is a vital aspect of any business, and with the rise of modern technologies, reaching out to clients and consumers has become more efficient and effective. One of the latest innovations in communication is SIP calling. 
Defining SIP calling
SIP calling refers to "session initiation protocol" calls and enables voice communication over the internet.
This call method is an alternative to traditional phone systems, which transmit voice data via physical lines. SIP calling employs a protocol that permits users to initiate, modify, and end voice communication sessions.
Moreover, SIP calls utilize the internet to transmit voice data, making them more efficient and cost-effective.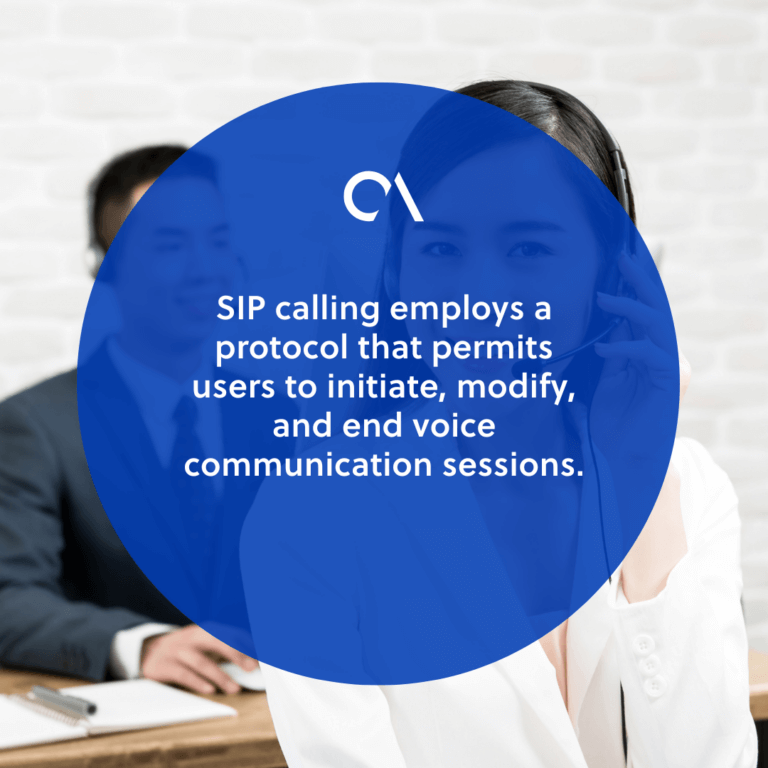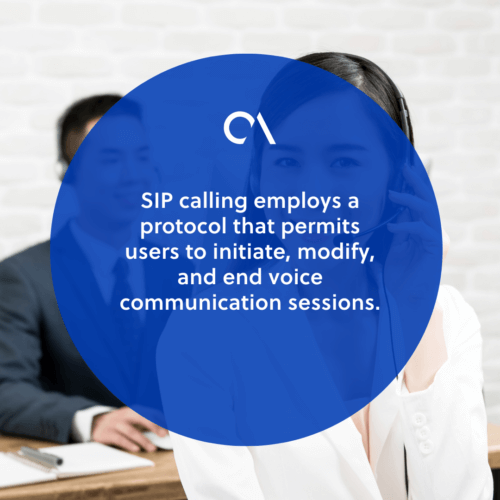 How does SIP calling work in the BPO industry?
Business process outsourcing (BPO) is a prominent user of SIP. The BPO industry has succeeded with SIP calling because of its more efficient and cost-effective client communication approach, resulting in more sales and closed client deals.
The SIP server initiates, modifies, and closes sessions between nodes in a network. This was developed to provide two-way audio and video communications over IP networks.
SIP calling works as long as there is an internet connection. A SIP proxy server can be set up within an organization's private network or with an external service provider. 
Benefits of SIP calling
There is a lesser call delay between when you talk and when the other person hears you than in other SIP protocols.
Here are other significant benefits of SIP calling:
Improved call quality
Landlines are becoming less dependable in today's digital world. A slightly stronger wind might sabotage your connection and make it challenging for consumers to communicate with you due to connection lagging.
SIP calling has a superior call quality than traditional calling because it is less vulnerable to interference and noise. SIP calls use high-quality codecs to reduce voice data while maintaining quality, resulting in clearer voice conversations.
This implies that organizations can communicate more effectively with their consumers and staff — lowering the chance of miscommunication and improving the communication experience.
To support this, a research study by Amazon Web Services (AWS) stated that SIP calling is 99.9% reliable in every situation. 
Enhanced features
Call recording, forwarding, and voicemail are all available with SIP calling. These capabilities make it easier for firms to manage their communication channels successfully.
Moreover, businesses can use call recording to capture essential calls for training and quality assurance. Call forwarding enables organizations to route calls to other devices or phones, ensuring that crucial calls are never missed.
Scalability and flexibility
SIP calling allows organizations to simply add or remove users as their requirements change since it is scalable and adaptable. This is an excellent option for companies with dynamic or expanding communication requirements.
Integration with other communication channels
SIP calls may be combined with other forms of communication, including email, IM, and video calls. This facilitates efficient management of company communication channels.
For voice conversations, organizations can also use SIP calling and continue their conversation via email or instant messaging.

Better access to high-quality HD calls
SIP calling makes it easier to host high-quality HD video calls. As mentioned, SIP servers use up-to-date codecs that compress sound data without losing quality, resulting in clearer voice quality and stable video calls.
Wide range of compatible devices
Organizations can use SIP calls through different platforms, including mobile phones, tablets, and desktops.
Companies may easily maintain connections with their clients and staff members, no matter what device they use. It's also more accessible for businesses to make and take calls using their chosen devices.
In addition, due to the rapid advancement of technology, even without an established SIP server in your office, your staff may still accept calls by installing SIP Android/iOS applications. 
Real-life examples of sip calling
Several businesses have adopted sip calling to improve their communication channels. Here are the following real-life examples of utilizing SIP calling in different industries:
Call centers
Call centers use SIP calling to manage their communication channels more effectively. As noted earlier, SIP calling enables call centers to make and receive calls worldwide. 
This means that call centers can hire remote workers from different parts of the world and still be able to communicate with them effectively.
Healthcare organizations
Healthcare organizations use SIP calling to provide telemedicine services to patients. SIP calling enables doctors to communicate with patients remotely, providing a more cost-effective, convenient, and efficient way of managing healthcare services.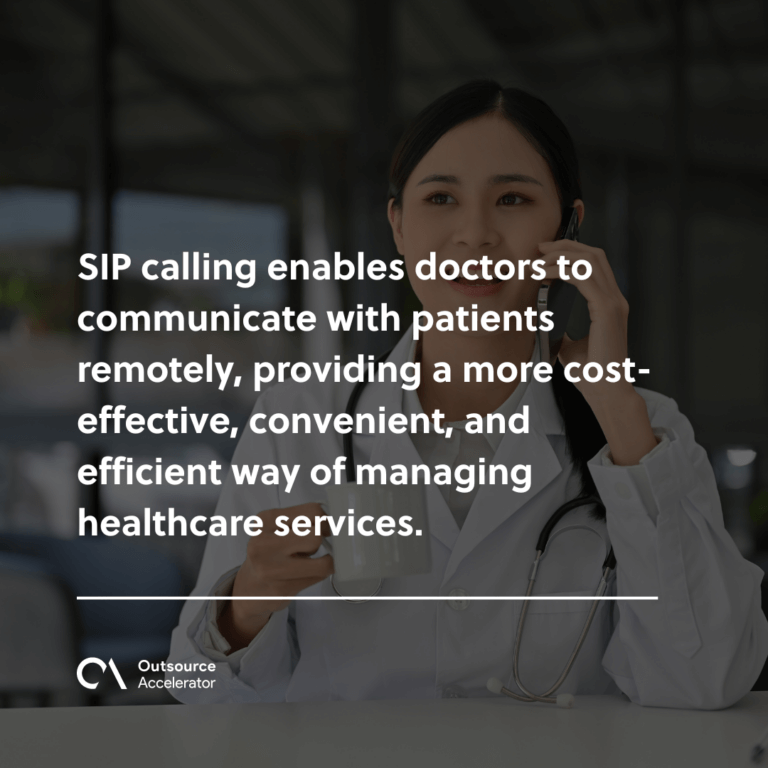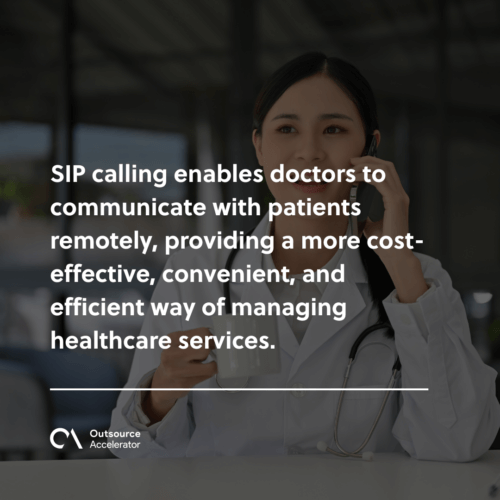 SIP calling: Transforming internal and external communication
SIP calling is a cutting-edge technology changing how businesses connect with consumers and employees.
This new method of reaching consumers and clients is scalable and adaptable, making it an excellent choice for rising communication demands.
Furthermore, streamlining the communication process with SIP calling can provide spectacular results if you want to convert customers and generate more sales online.