September Performance: New Site Launched, Steady Growth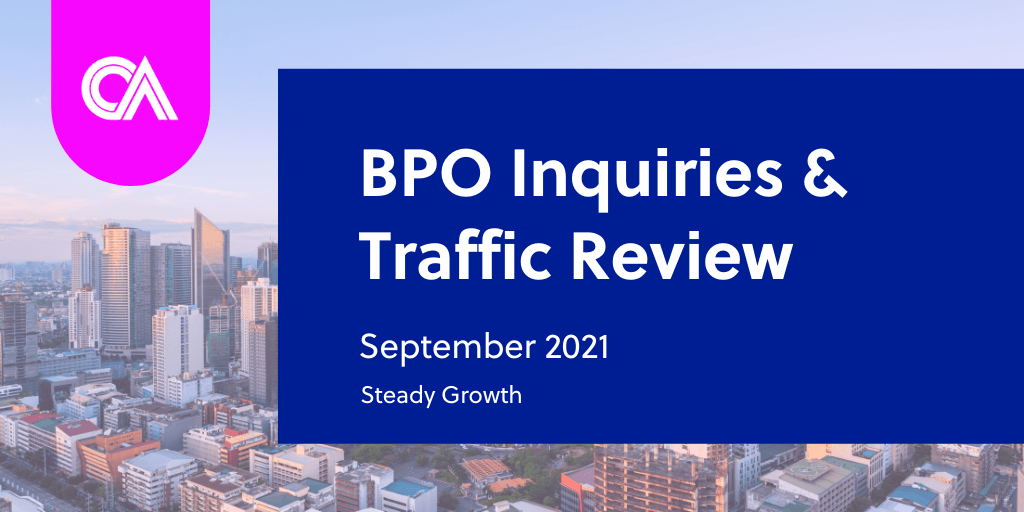 September outsourcing inquiry & traffic analysis
September was a good month for outsourcing, showing some positive growth across most metrics. The beginning of month generated considerably less inbound inquiries, and then really picked up in the second half of the month.
The volume of inquiries increased slightly to 831 (up 8.3%) representing 27 different sectors from 34 different countries. There were 478 outsourcing quotation requests (up 8%), representing an estimated 2,136* full-time staff with an estimated value of $64,080,000*. See all statistics in the Source Partner dashboard.
The annualised quotation inquiries amounted to an estimated total combined value of $338,860,000* requesting a total of 12,962* full-time roles.
Outsource Accelerator has focused on the quality of inquiries since the quality dipped in May and June.  For September, the scores remain at all time highs, with a 95.8% Validation Score and with 44.98% of the quote requests having a high Quality Score
Website traffic dropped a little bit, but is generally tracking consistently upward. The site generated 63,239 unique visitors (down 11.18%), and 213,635 page views (down 10.68%) for September. The second half of September saw a consistent growth in traffic (see chart below).
Outsource Accelerator launched its new website on 4 October. This is a complete rebuild – and are still in 'soft launch mode.  The BPO directory is being ramped up to include 3,200 global BPOs.  This is a $250,000 content project which is underway.
*Conservative client value calculation: take the lowest end of their role request numbers, multiply by conservative top-line revenue of $1,250/role/month, multiplied by 24 months (conservative team lifetime value & duration)
Validation & Quality scores – September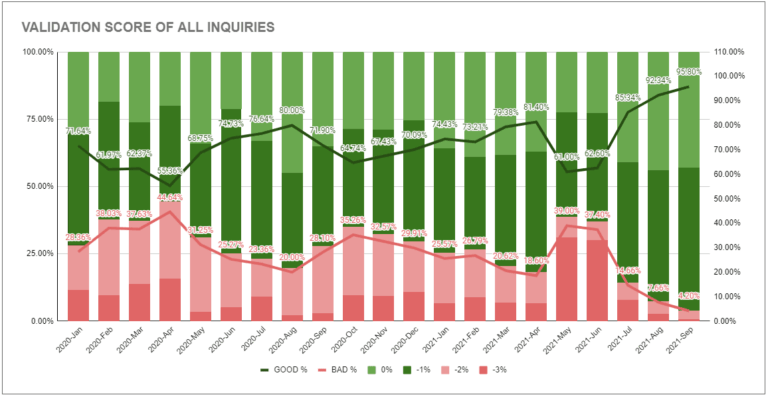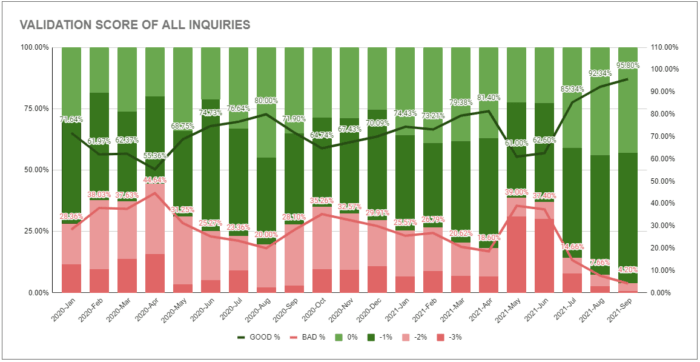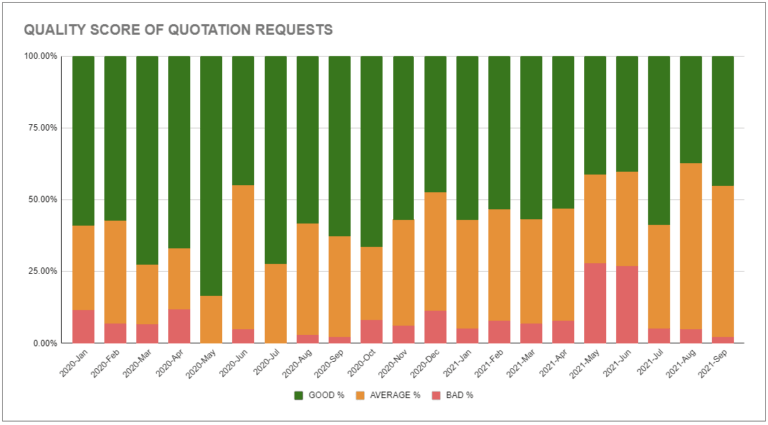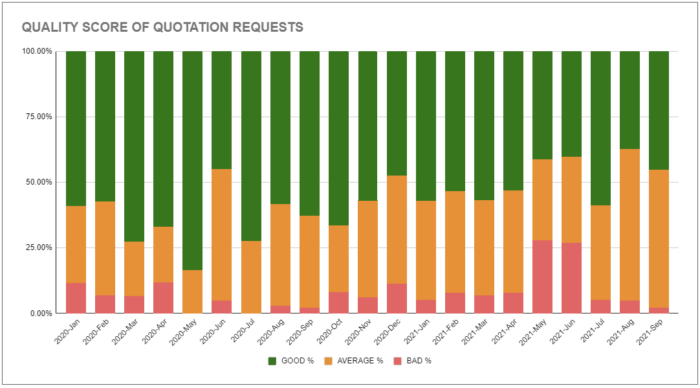 Key Metrics for September

Total outsourcing inquiry value – (12 mo)


Total outsourcing inquiry value – (Sep 2021)


Notable inquiries
OA generated nearly 30 inbound outsourcing inquiries for every day of the month in September and over 478 quotations requests for the month.  Of those 478 requests, here are six interesting inquiries: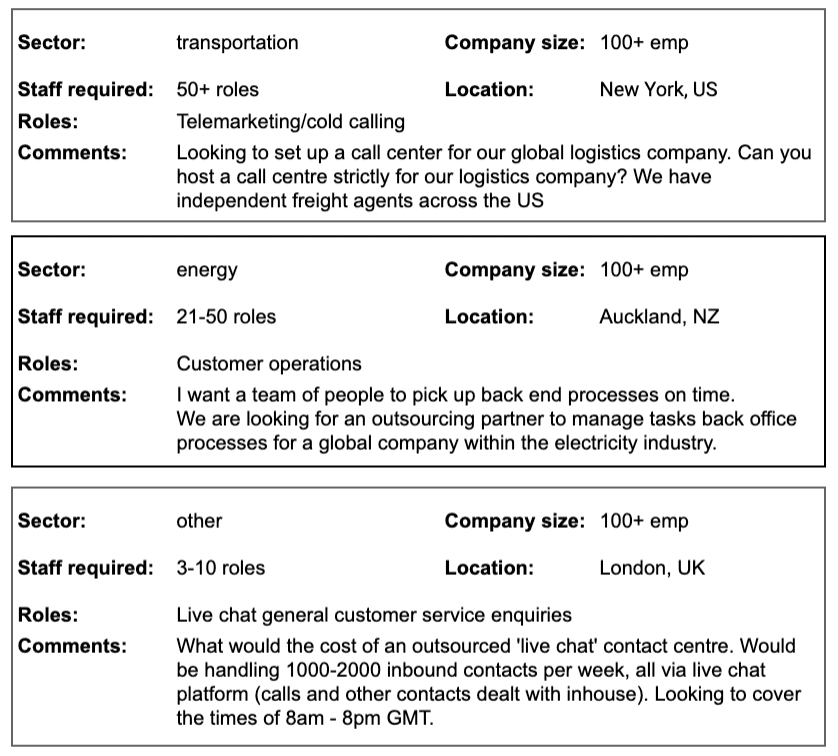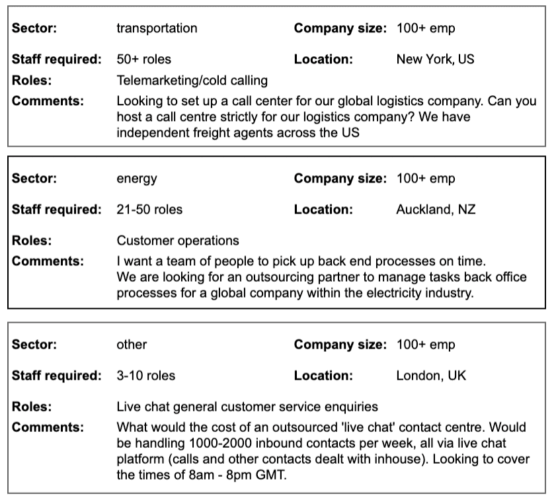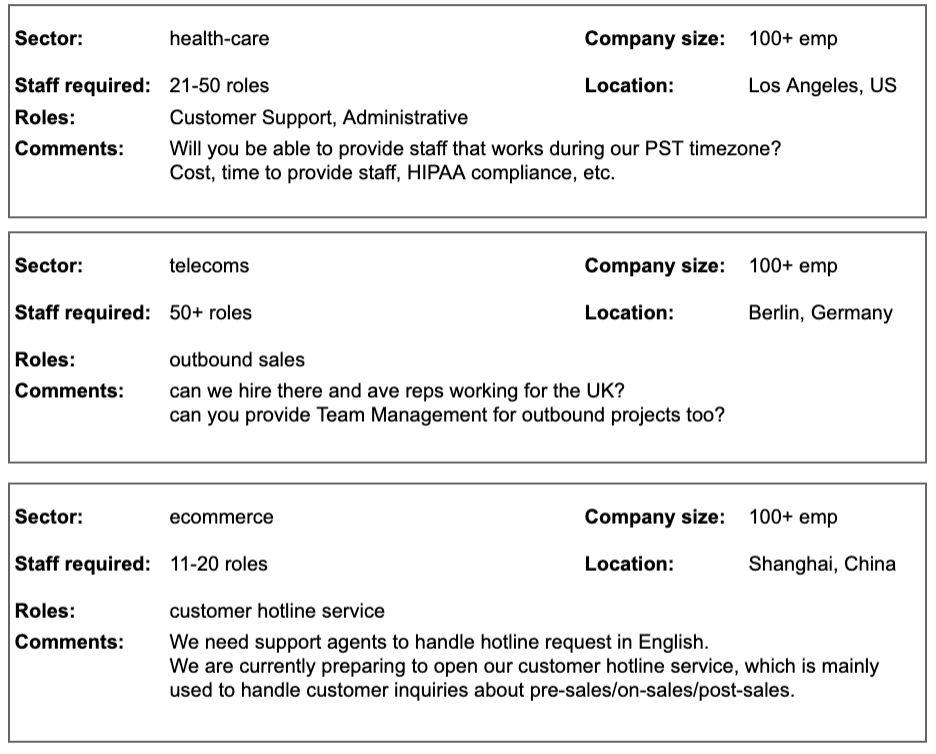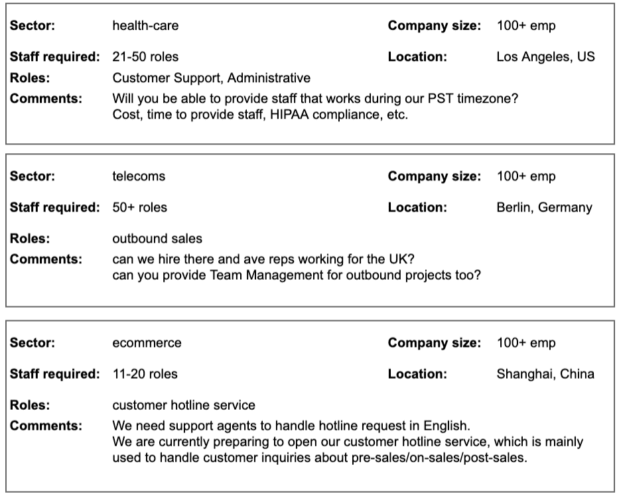 Outsourcing inquiry insights – Sep
The Source Partner dashboard provides live analysis and deep-dive insight into the traffic and inquiries coming through. Some insights from this month:
Number of roles required – initially
Clients typically start with a smaller requirement and then grow the team once they settle the team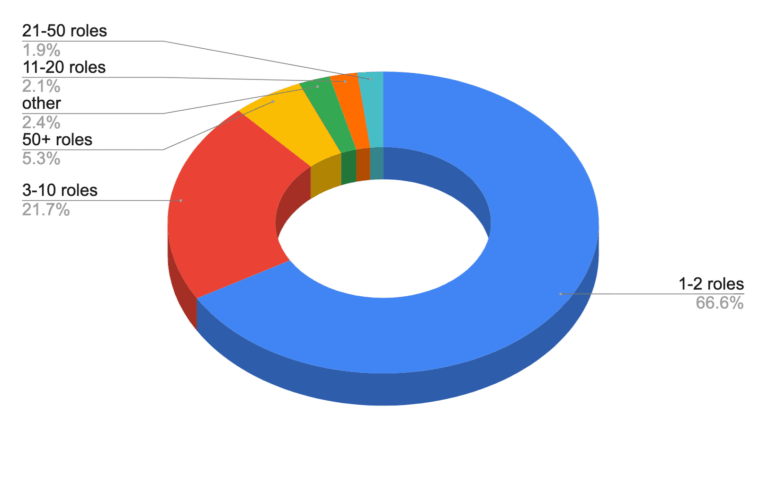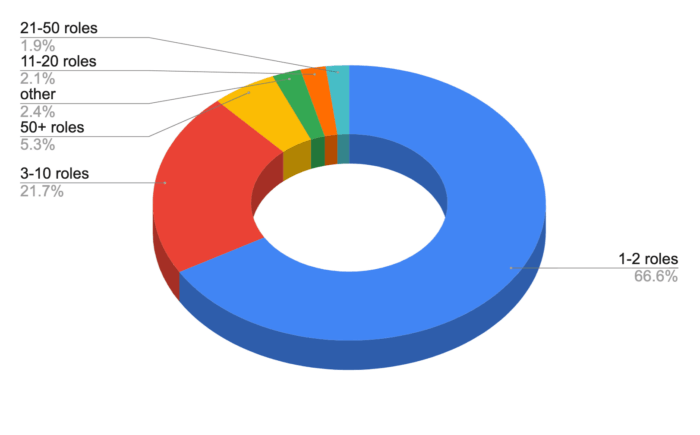 Size of clients' company
The inbound inquiries come from companies of all sizes – from startups to multi-national enterprise

Location of clients' company
The client inquiries come from across the globe – typically from the high-cost English-speaking nations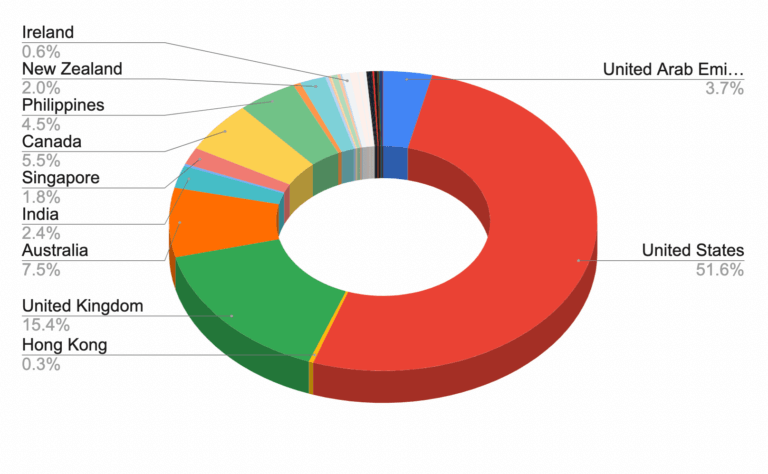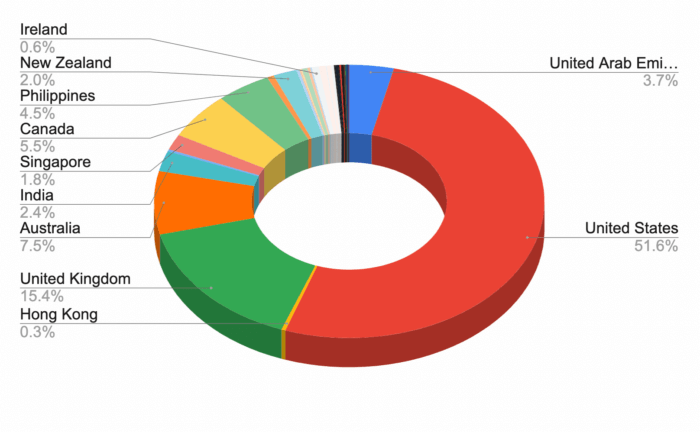 Clients' company sector
The client companies cover almost every sector possible, and the roles they seek are also very varied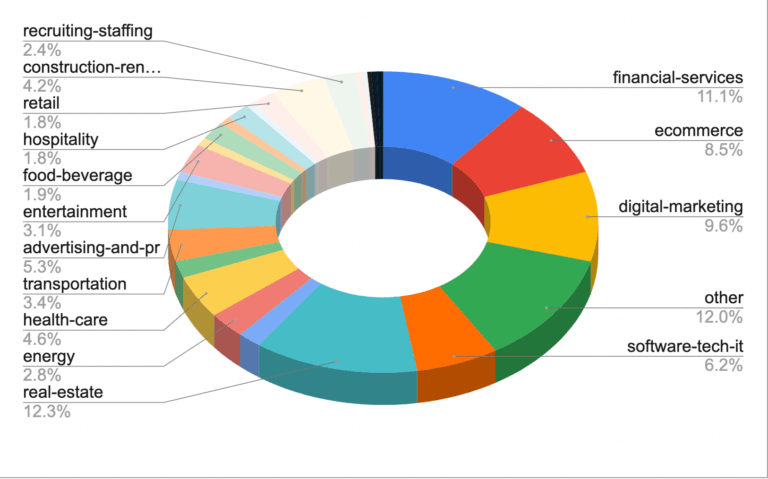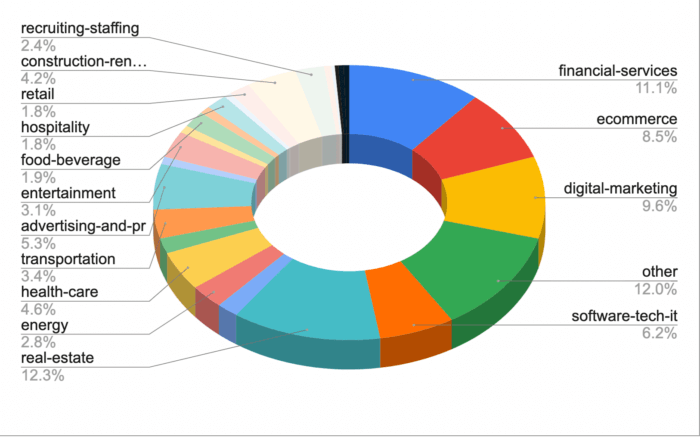 OA website performance
In August, one fo the OA pages went viral.  This page generated a burst of 13,000 page views over 3 days.  This meant that September's traffic was slightly lower than August.
However, the general growth and progression is very positive. The traffic for the latter half of September is trending about 40% higher than the first half of September – as. a result of a new programmatic campaign.
Every month, OA continues to produce 200-400 new articles to educate and inform the business community about outsourcing, and to increase ranking with Google.


New website launch
Outsource Accelerator has now launched its new website.  This is the v3 and has been in development for some months.  It is a still a soft launch as we are finishing some final pages and functionality.
We are also in the process of adding another 2,500 BPOs to the OA BPO directory.  This will bring the BPO directory to about 3,200 BPOs total.  This project is costing about $250,000 in content and data collection.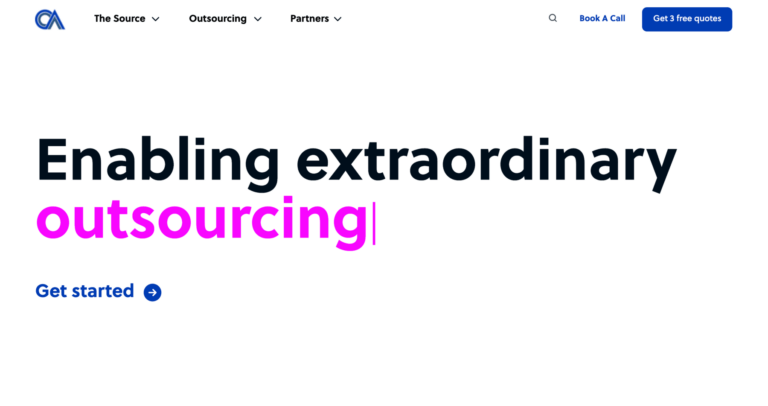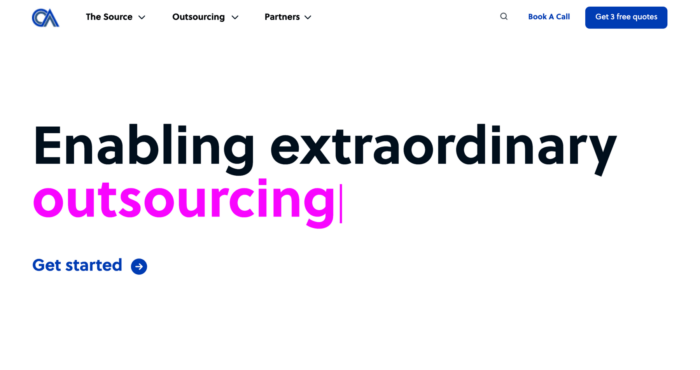 OA website acquisitions
Outsource Accelerator has recently secured a $1.5m equity-free fund with the purpose of acquiring other websites and external (internet) traffic. We are still looking for suitable web properties to purchase.
>> Read the full article here