Why remote companies need an employer of record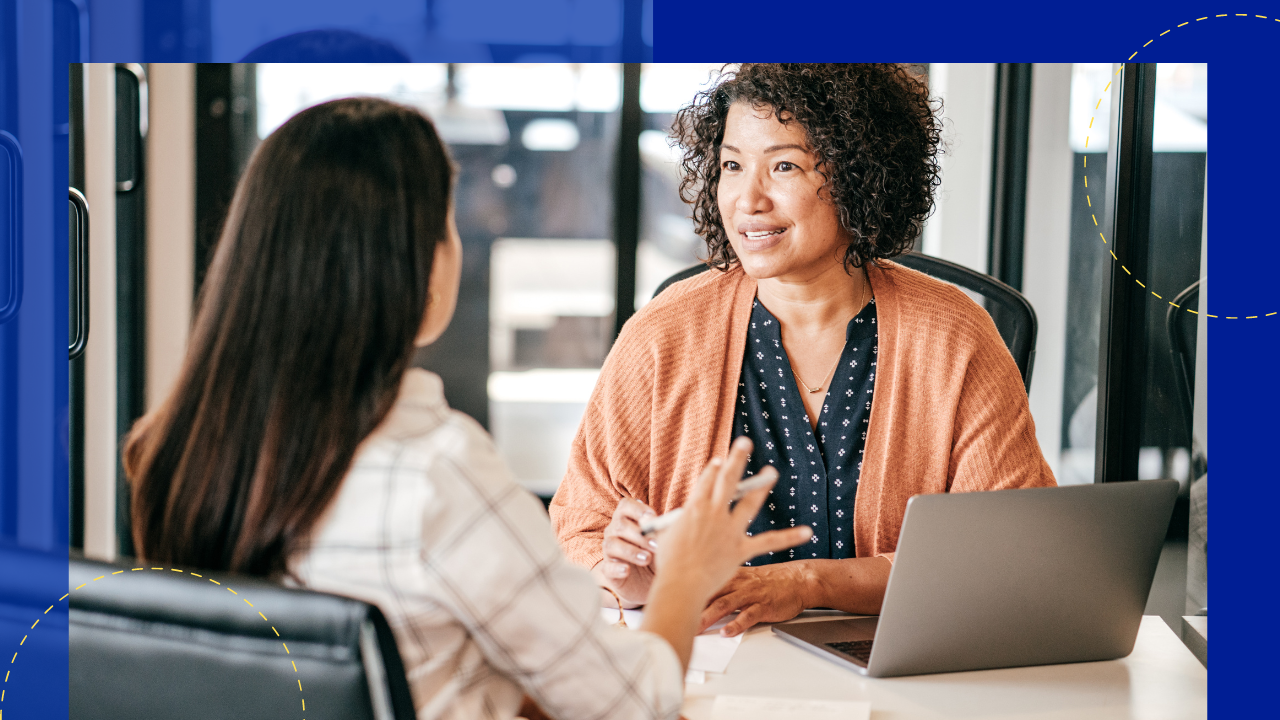 The concept of remote work has gained traction in recent years, revolutionizing how businesses operate and employees work.
Remote companies have the unique advantage of accessing a global talent pool, enabling them to build diverse teams with exceptional skills and expertise.
However, managing a remote workforce comes with its own challenges, particularly regarding compliance, legal obligations, and HR administration.
In the 445th episode of the Outsource Accelerator podcast, Remotify.ph's CEO Maria Sucgang discussed the importance of an employer of record (EOR) to remote companies.
"One of the major caps we've identified is that most people working 100% remote are usually gig workers without employers on record. And that typically means they're paid directly by foreign clients without social contributions or proper taxes filed."
"As an Employer of Record, we take care of everything, from HR to payroll, to hiring to also [the] engagement of the team.
We afford our clients control over their day-to-day operation, [and] make sure that … there's proper KPIs in place, there's attendance, timekeeping, there's all of these things."
What is an employer of record?
An Employer of Record, commonly referred to as EOR, is a third-party entity that assumes the role of the legal employer for a group of workers.
This means that the EOR takes on the responsibility of payroll, benefits administration, tax compliance, and other employment-related tasks.
By partnering with an Employer of Record, companies can offload the administrative burden of hiring, onboarding, and managing employees, allowing them to focus on their core business functions.
Moreover, partnering with an EOR offers companies the peace of mind that comes with legal compliance. Employment regulations, tax laws, and HR requirements are ever-evolving and challenging to navigate, particularly for remote companies with workers across different jurisdictions.
An Employer of Records specializes in staying current with these regulations and ensuring that companies fulfill their legal obligations, minimizing the risk of penalties, fines, or legal disputes.
EORs also possess expertise in dealing with the unique challenges of remote employment, such as remote onboarding, compliance with local labor laws, and handling international payroll and benefits administration.
Their expertise streamlines the complexities of managing a geographically dispersed team and allows companies to focus on building and growing their remote workforce effectively.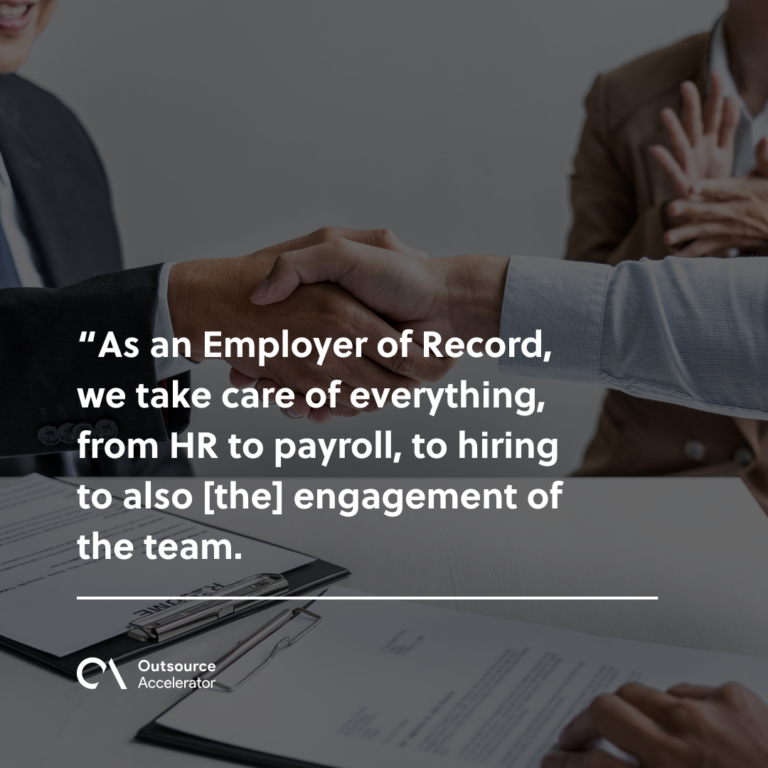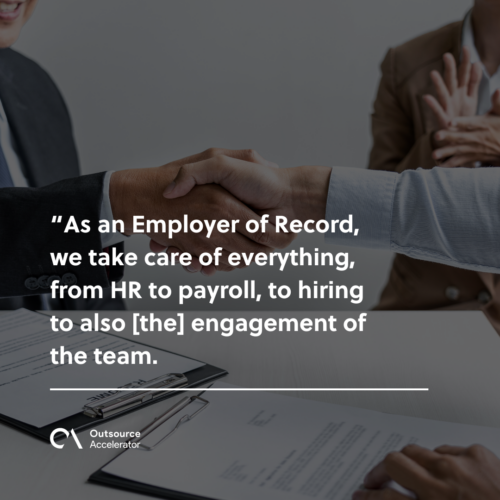 Advantages of using an employer of record
Partnering with an Employer of Record offers numerous advantages for businesses operating in the modern work landscape.
By entrusting critical employment-related responsibilities to an EOR, companies can unlock various benefits contributing to operational efficiency, compliance, and overall success.
Below are some benefits of hiring an Employer of Record.
Compliance and risk mitigation
Navigating the complex landscape of employment regulations, tax laws, and HR compliance can be daunting for businesses.
By partnering with an EOR, companies can rely on their expertise to ensure legal compliance in all employment matters.
Doing so reduces the risk of penalties, fines, and legal disputes, providing peace of mind for employers.
Efficient workforce management
Companies can streamline their workforce management processes with an EOR handling administrative tasks such as payroll, benefits administration, and tax filings.
The Employer of Record oversees employee onboarding, terminations, and other HR functions, allowing businesses to focus on strategic initiatives and core competencies.
Easier global expansion
For organizations looking to expand their operations internationally, an EOR can be a valuable partner.
EORs have in-depth knowledge of local labor laws and regulations, making establishing a compliant presence in foreign markets easier.
They handle the complexities of international employment, including visa processing, local payroll, and benefits administration, ensuring a smooth transition into new territories.
Are the services of an employer of record right for you?
While partnering with an Employer of Record offers numerous benefits, it's essential to evaluate whether it aligns with your organization's specific needs and goals.
Consider the following factors to determine if the services of an EOR are the right fit for you:
Business scale and growth plans
EORs are particularly advantageous for companies experiencing rapid growth or planning to expand their workforce.
If your organization is scaling quickly or has ambitions for expansion, partnering with an Employer of Record can provide the necessary support to manage your growing employee base effectively.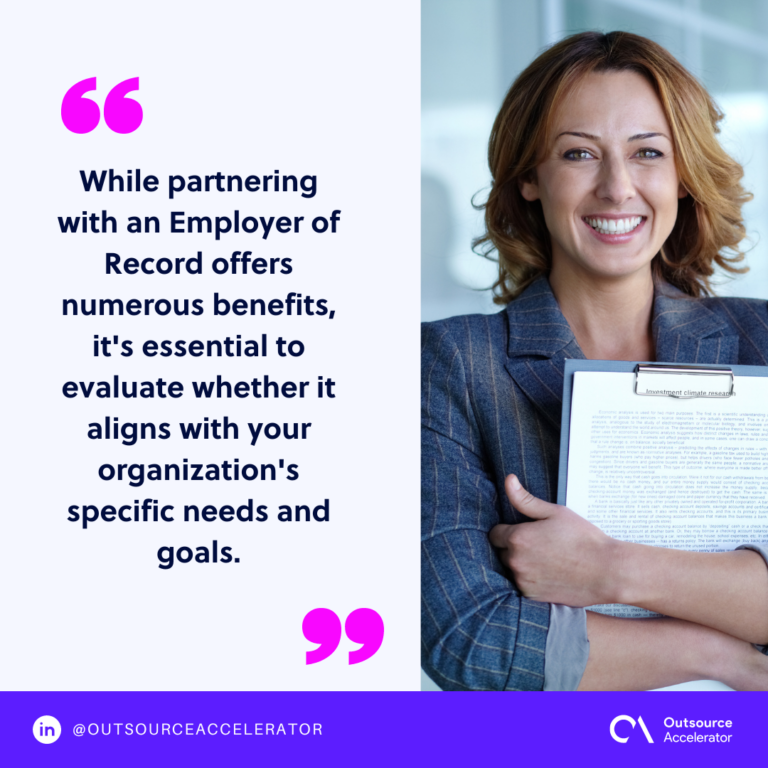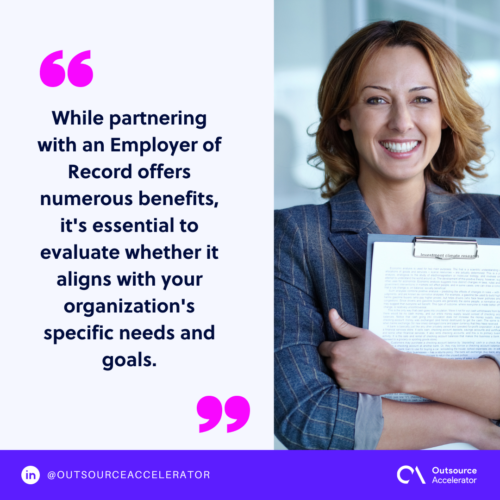 Geographic expansion
If your business is considering entering new markets or operating across multiple jurisdictions, collaborating with an EOR can simplify the complexities of compliance, local labor laws, and administrative tasks.
An Employer of Record's expertise in navigating diverse legal frameworks and cultural nuances can facilitate your company's expansion efforts.
Resource optimization
Assess your internal HR capabilities and the time and resources dedicated to administrative tasks.
If these tasks divert your HR team's focus from strategic initiatives and core functions, leveraging an EOR can help optimize your HR resources.
By outsourcing time-consuming administrative responsibilities, your HR team can concentrate on value-added activities that drive your business forward.