Project manager salary around the world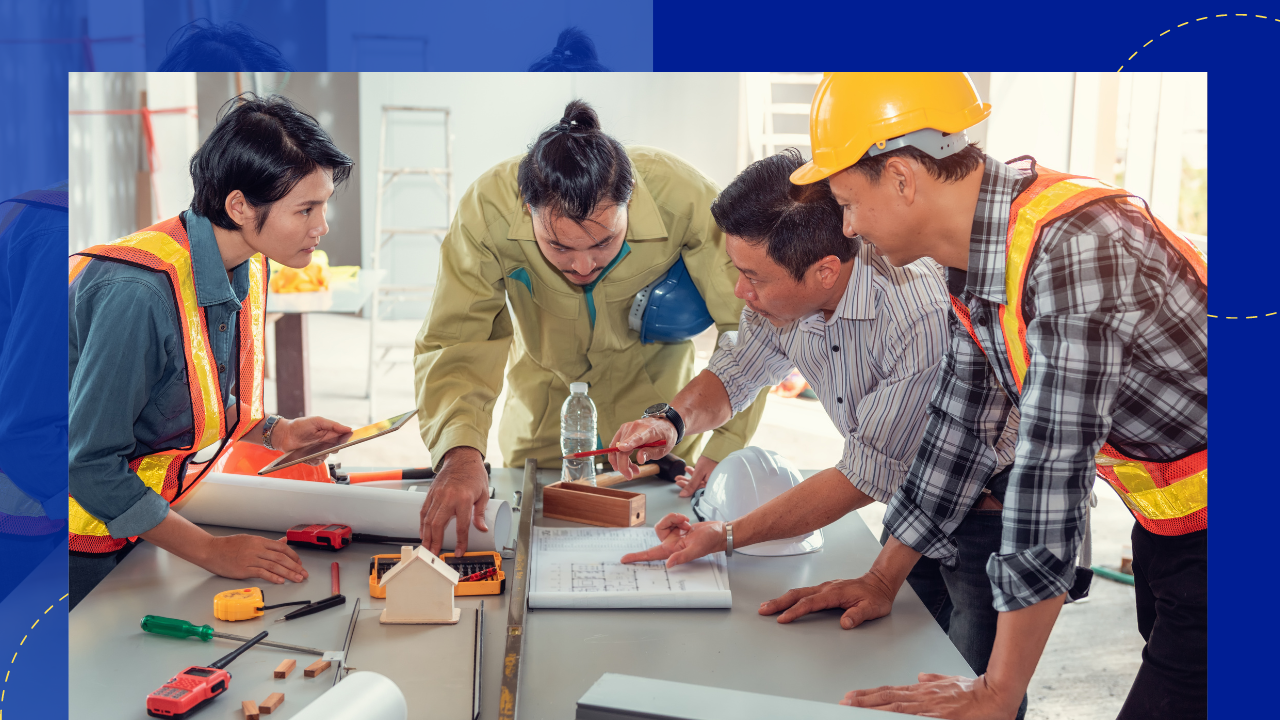 Project management is the cornerstone of organizational success. It provides a structured approach to achieving objectives, streamlining processes, and delivering exceptional results. Though various professionals often collaborate and are responsible for completing a business project, the task of bringing them all together falls to the project manager. As organizations across industries increasingly recognize the importance of effective project management, the demand for skilled project managers continues to soar. In this article, we'll highlight the roles of project managers in various industries and their average salaries in selected countries.
What does a project manager do?
A project manager oversees and leads projects from initiation to completion. Their primary role is to ensure project delivery within the defined scope, budget, and timeline while meeting the desired objectives and quality standards. Some key responsibilities of a project manager include:
Project planning.

Project managers work closely with stakeholders to define goals, objectives, and deliverables. They develop a comprehensive project plan, outlining tasks, timelines, resource requirements, and potential risks.
Resource management.

These professionals allocate resources, including human resources, materials, and equipment, to effectively execute project tasks. They assign the right people with the necessary skills to appropriate project roles.
Team leadership.

Project managers provide leadership and guidance to project teams, fostering a collaborative and motivated environment. They establish clear communication channels, delegate responsibilities, and promote teamwork to achieve project success.
Risk management.

A project manager identifies potential risks and develops mitigation strategies to minimize their impact on project outcomes. This key responsibility entails continuously monitoring project risks, implementing contingency plans, and

taking proactive measures

to address issues as they arise.
Budget and cost control.

Project managers are responsible for managing project budgets and ensuring cost-effective utilization of resources. They track project expenses, analyze variances, and take corrective actions to keep the project within budgetary constraints.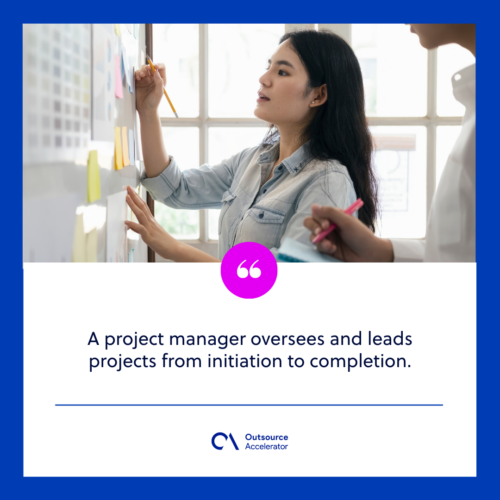 Roles of a project manager in various industries
Project managers are not confined to a single sector but span diverse fields, where they apply their skills to achieve project goals effectively. From the ever-evolving IT sector to the complex areas of healthcare, construction, and marketing, let's look at project managers' responsibilities in various industries. Information Technology (IT) industry
Planning and executing software development projects

Managing software implementations and system upgrades

Coordinating with cross-functional teams, including developers, testers, and stakeholders

Ensuring project milestones and deadlines are met

Monitoring and controlling project budgets and resources

Managing risks and addressing issues that arise during the project lifecycle
Construction industry
Overseeing construction projects from initiation to completion

Creating project plans, including timelines, budgets, and resource allocation

Coordinating with architects, engineers, contractors, and subcontractors

Managing procurement of materials and equipment

Ensuring compliance with safety regulations and building codes

Monitoring project progress and quality of work

Resolving conflicts and addressing any delays or issues that arise
Manufacturing industry
Managing product development and manufacturing projects

Planning production schedules and coordinating with suppliers

Ensuring efficient use of resources and optimizing production processes

Monitoring product quality and implementing quality control measures

Managing inventory and logistics

Tracking project costs and ensuring adherence to budgets

Implementing continuous improvement initiatives
Healthcare industry
Leading healthcare projects, such as implementing

electronic medical record systems

or hospital renovations

Coordinating with medical staff, administrators, and vendors

Ensuring compliance with regulatory requirements, such as HIPAA

Managing project risks and addressing potential patient safety concerns

Monitoring project timelines and budgets

Collaborating with stakeholders to define project goals and deliverables

Facilitating effective communication between different departments
Marketing and Advertising industry
Managing marketing campaigns and projects

Developing project briefs and timelines

Coordinating with creative teams, copywriters, and designers

Tracking and analyzing campaign performance

Managing budgets and resource allocation

Working closely with clients to better understand the requirements and objectives of projects

Ensuring timely delivery of marketing materials and campaigns
The roles listed here provide only a general overview of a project manager's responsibilities.  It's important to remember that a project manager's tasks may vary depending on the complexity of their projects and the nature of their industries.
Project manager salaries around the world
As the demand for skilled project managers continues to rise globally, one aspect that often captures the interest of professionals is the project manager's salary. Understanding the salary landscape for project managers worldwide can provide valuable insights into earning potential. It can help professionals make informed decisions about their career paths. Below are the average project manager salary from selected countries: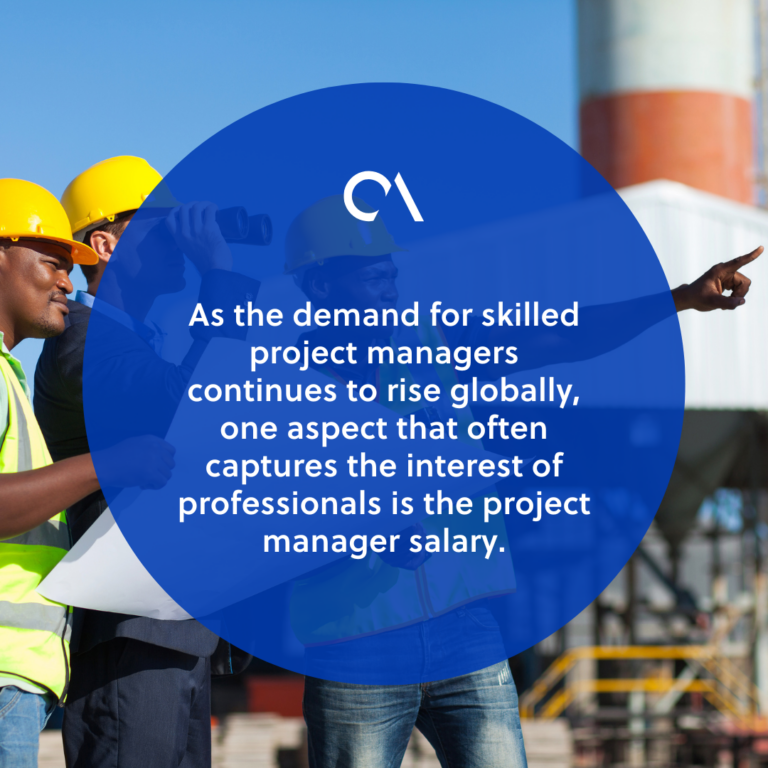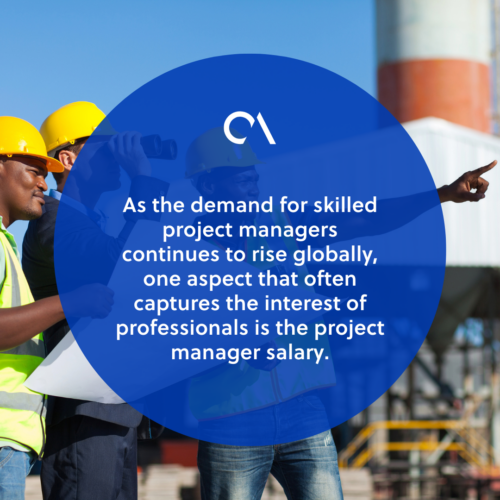 Project manager salary in the Philippines
The Philippines is a bustling center for many of the world's leading outsourcing companies. The country's abundance of skilled professionals in various fields, combined with its lower labor costs, has made the Philippines a top offshoring destination for businesses across the globe. With the influx of outsourced work, the Philippines is a great place for seasoned project managers and those just starting their careers.
| | |
| --- | --- |
| Average Salary | Source |
| Php 35,970 (USD 646.56) /month | Indeed |
| Php 60,000 (USD 1,078.50) /month | Glassdoor |
| Php 65,000 (USD 1,168.37) /month | Jobstreet |
Project manager salary in the US
The United States offers many opportunities for professionals seeking a rewarding career as project managers. Whether it's the technology sector in Silicon Valley, the financial hub of Wall Street, or the burgeoning healthcare industry, the US offers a myriad of sectors where project managers can thrive.
Project manager salary in Australia
Australia's diverse economic sectors,  including mining, construction, information technology, finance, and healthcare, make it an attractive place to work for project managers. The country offers a wide range of projects that span across various industries. This provides project managers ample opportunities to contribute their expertise and play a pivotal role in driving successful outcomes.
| | |
| --- | --- |
| Average Salary | Source |
| AUD 135,000 (USD 91,473.30) /year | Seek |
| AUD 125,000 (USD 84,697.50) /year | Talent |
| AUD 103,017 (USD 69,802.26) /year | Payscale |
Project manager salary in Canada
Canada's robust and stable economy provides project managers plenty of employment opportunities. With its diverse sectors, including technology, engineering, finance, healthcare, and construction, Canada offers many project opportunities across various industries.
| | |
| --- | --- |
| Average Salary | Source |
| CAD 85,499 (USD 64,957.87) /year | Glassdoor |
| CAD 90,000 (USD 68,377.50) /year | Talent |
| CAD 77,000 (USD 58,500.75) /year | Payscale |
Project manager salary in India
India is another top outsourcing destination in Southeast Asia, rivaled only by the Philippines in terms of offshoring viability. The country has a thriving IT industry, as well as manufacturing, finance, and healthcare, ensuring project managers would have no shortage of work.
| | |
| --- | --- |
| Average Salary | Source |
| INR 2 million (USD 24,405.86) /year | Glassdoor |
| INR 1.2 million (USD 14,643.52) /year | Talent |
| INR 1 million (USD 12,202.93) /year | Payscale |