Why you should be outsourcing your services to MVP Asia Pacific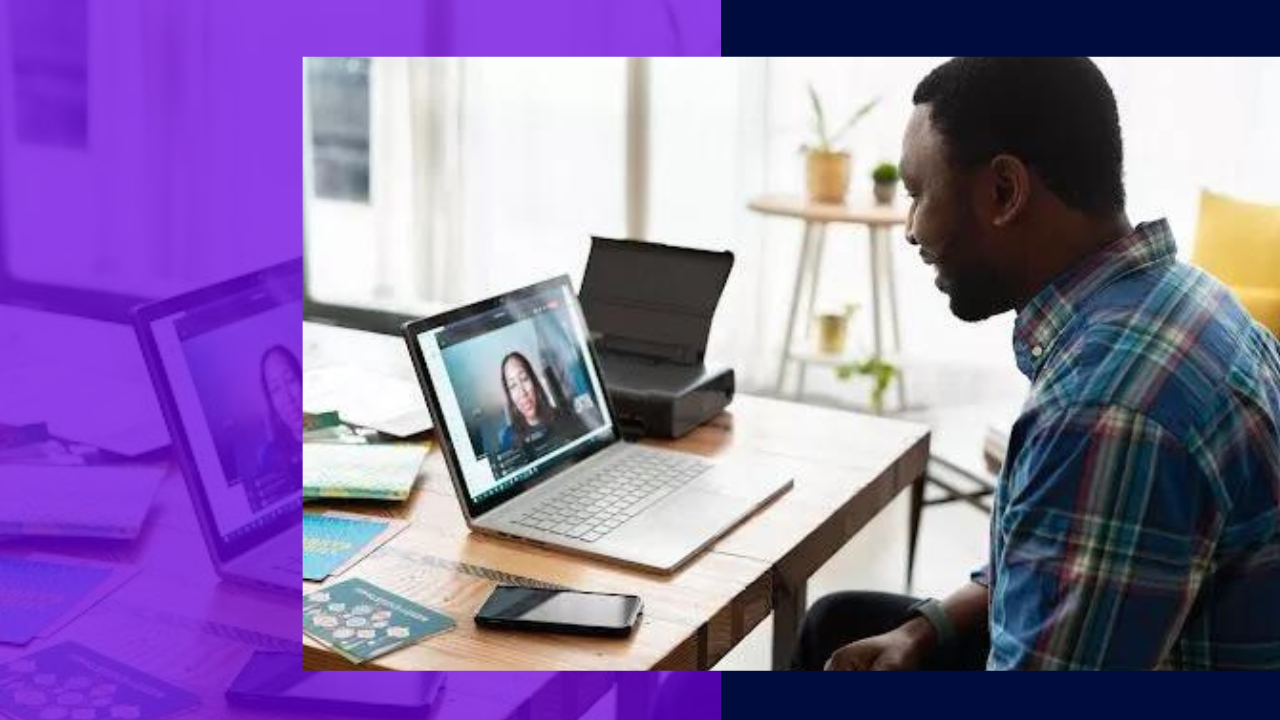 The Business Process Outsourcing (BPO) industry has taken the business world by storm.
From being solely a strategic business move, outsourcing services has become a staple practice used by many companies worldwide.
The industry's success can be chalked up to the effectiveness and efficiency of the businesses offering BPO services.
Outsourcing firms like MVP Asia Pacific have shown the business world the merits of outsourcing through concrete examples – the success of companies that partnered with them.
Why do businesses outsource services?
Businesses gain plenty of advantages by outsourcing their services to offshore firms like MVP Asia Pacific.
From cost savings and better scaling options to improved overall performance, businesses have no shortage of reasons to outsource.
Below are some  of the most compelling reasons why businesses are outsourcing services to offshore firms.
Labor and overhead costs reduction
Offshoring firms operating in developing countries like the Philippines have access to low-cost labor markets.
The salary costs for skilled workers in these countries can be as much as 70% lower than their counterparts in developed countries like the US.
Thus, outsourcing services to offshoring firms with operations in these countries give businesses access to cheap labor.
Outsourcing firms like MVP Asia Pacific shoulder the outsourced staff's overhead expenses, such as payroll management, equipment, training, and facilities costs.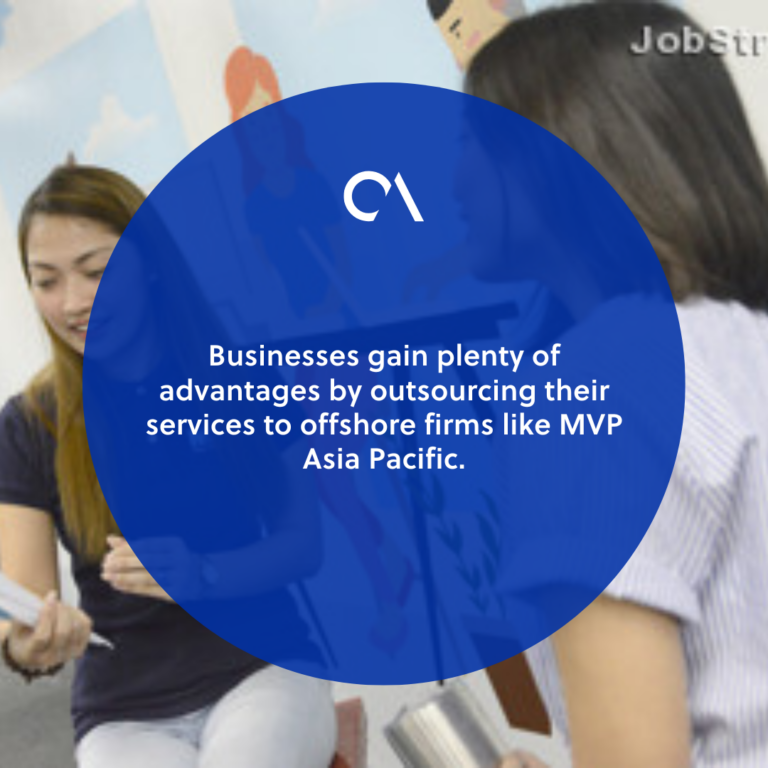 Access to experts around the world
Partnering with outsourcing firms makes global talents easier to acquire for businesses.
This perk is helpful for businesses operating in countries with a shortage of the skills needed for their services.
By tapping into an outsourcing firm's resources, businesses gain access to a cheaper source of labor and a vast pool of diverse professionals – essentially hitting two birds with one stone.
Access to leading-edge technology
Another attractive benefit of outsourcing services is gaining access to the premium tools that offshore firms have.
These proprietary – and sometimes custom-designed – software and equipment are often too expensive for start-ups and small businesses.
Therefore, outsourcing their services to offshore firms that already own these lets them save on the purchase, maintenance, and subscription costs.
Greater flexibility
Outsourcing gives businesses a great degree of flexibility in managing their workforce.
With an outsourced staff, businesses can increase their workforce without worrying about end-to-end recruitment, training for the new hires, and additional equipment.
Conversely, they can also decrease the number of outsourced employees without any hassles.
24/7 availability
Outsourcing firms have non-stop 24/7 operations to ensure uninterrupted services for their clients.
To support this routine, these firms' staff work on rotating schedules.
This setup is highly advantageous for businesses that outsource their customer support services or other similar functions.
With 24/7 available customer support, clients can contact businesses at their convenience regardless of time zone differences.
What services are commonly outsourced?
Businesses can outsource virtually any of their services to offshoring firms.
However, certain outsourced services are common among many businesses in various industries.
These services are typically non-core functions that are still critical to the business's success.
These functions can include:
Customer support

Technical support

Legal services

Accounting and finance

Data entry and encoding
Outsourcing these services reduces the workload of a business's in-house employees, allowing them to focus on more essential tasks.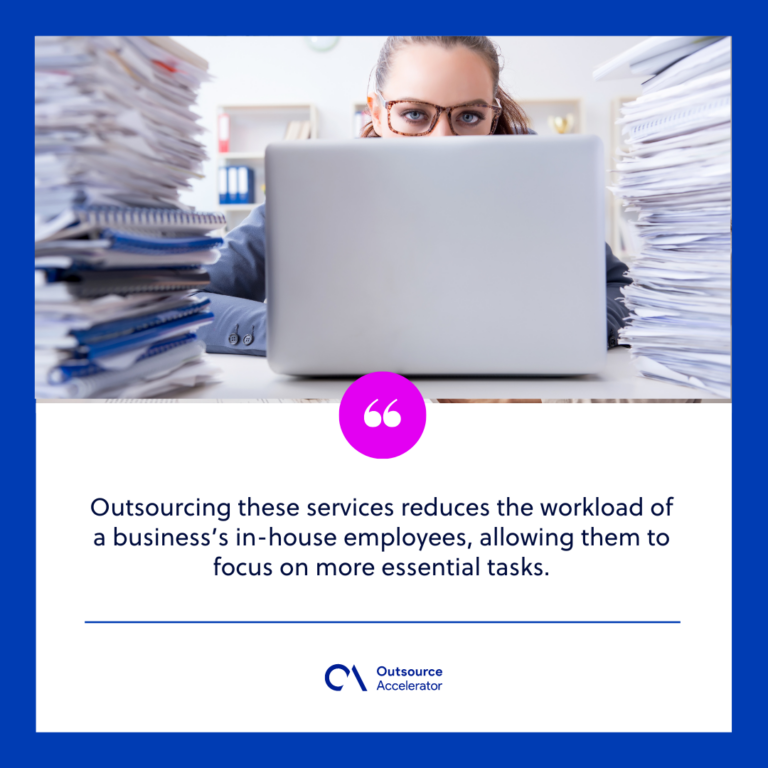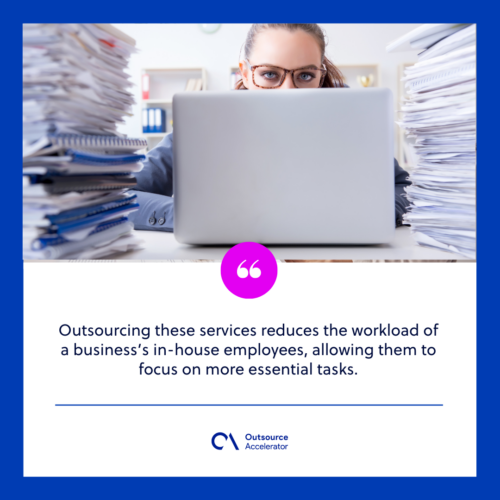 Why outsourcing services to MVP Asia Pacific is good for your business
With MVP Asia Pacific as your offshoring partner, you'll gain access to a team of skilled professionals that can seamlessly integrate with your in-house team.
Outsourcing services to this leading Philippine BPO firm brings you global talents at a fraction of an in-house hire's cost.