Outsourcing Impact Review: Creating 10,000 Jobs in Africa by Helping African Youth Access the Global Talent Economy by CRDLE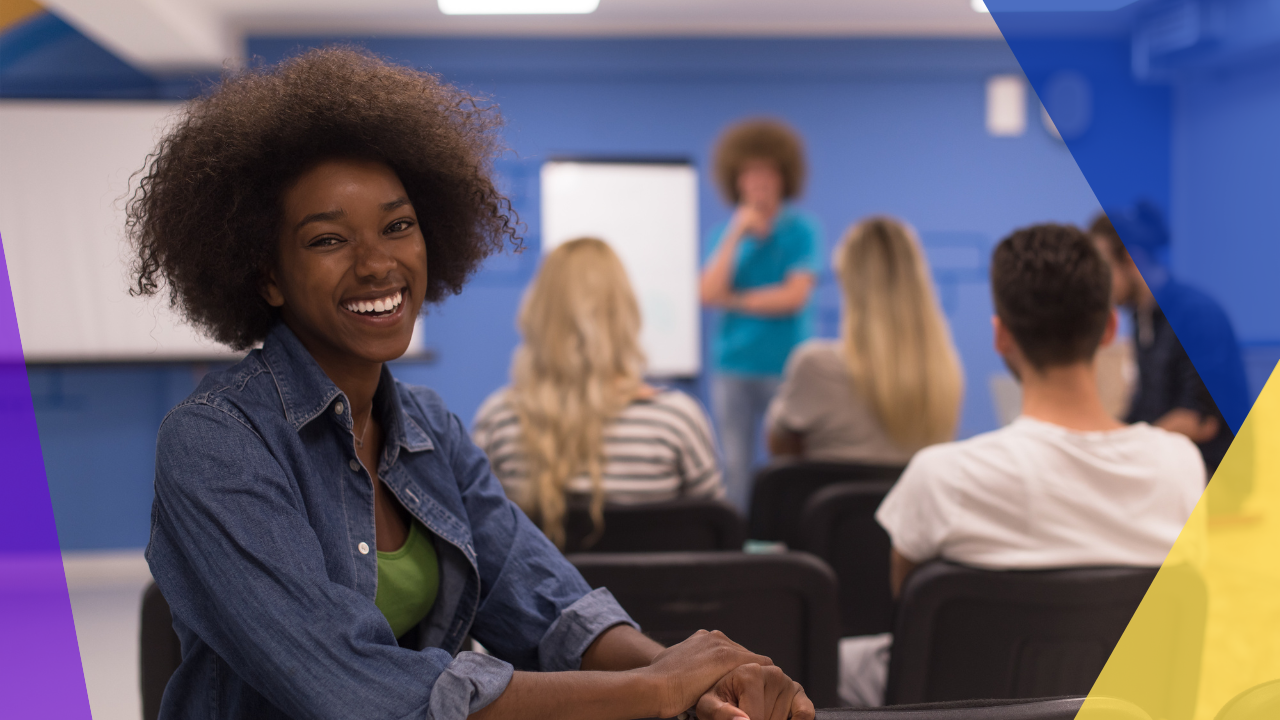 Outsourcing Impact Review: CRDLE
CRDLE stands out as more than a typical staffing agency; it is a transformative agent driving an essential shift in the international talent space. At its core, CRDLE believes in the immense potential and capability residing in the African continent. By meticulously focusing on Africa, the company synthesizes deep-rooted cultural understanding and an expansive global outlook. This combination results in profound, palpable changes, primarily addressing Africa's urgent challenge: the imperative of creating sustainable job opportunities for its burgeoning youth.
Challenging the Norm:

By actively reshaping global perceptions about African talent and opening doors to the continent as a viable outsourcing location.

Equity and Inclusion at the Forefront:

Ensuring African talent gets noticed, recognized, and paid fairly in the international job market.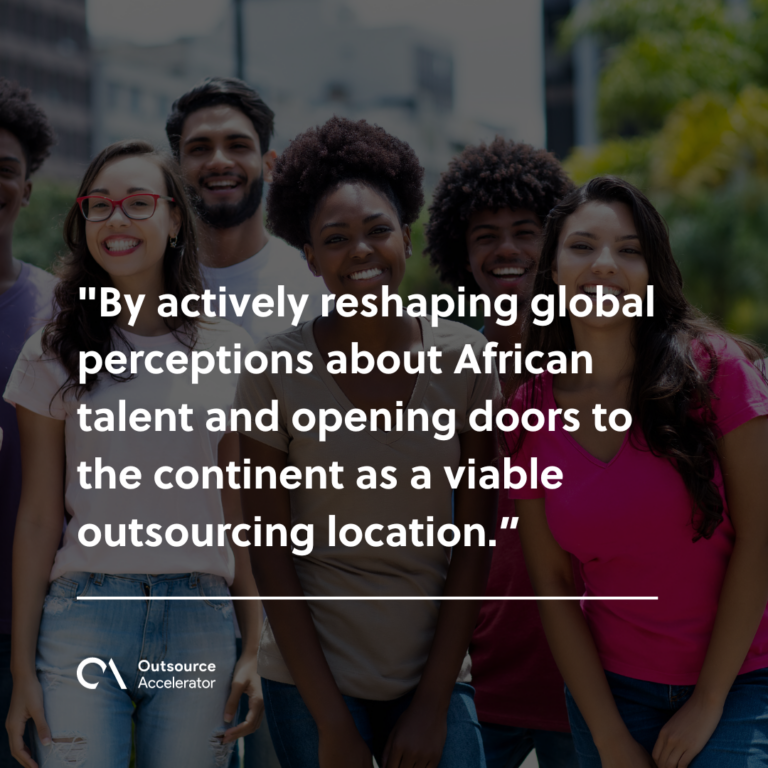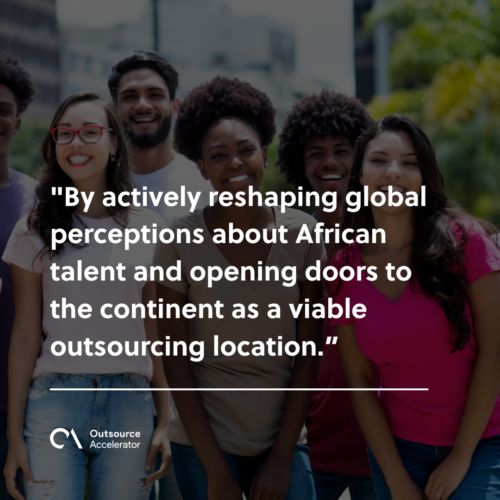 CRDLE: A Quick Background
Under the visionary leadership of Valerie Bowden, CRDLE emerged as a glimmer of optimism and promise for countless African professionals. These individuals, brimming with talent and drive, often found themselves constrained by limited local opportunities. CRDLE recognized this vast reservoir of potential and acted as the bridge between these professionals and global businesses. The narrative was not about tapping an underutilized resource but fostering a symbiotic relationship where both parties flourish. The mission was clear: Create 10,000 jobs in Africa, uplifting numerous lives and communities.
Relevant Statistics: CRDLE by Numbers
CRDLE's tangible difference can be understood through these numbers:
Professionals associated with

CRDLE

have seen a noteworthy surge in their incomes, highlighting the direct benefits of the initiative.

In regions embroiled in conflict and socio-political unrest, CRDLE prioritizes job creation, addressing immediate needs and contributing to regional stability.

The organic growth driven by referrals is a testament to its success, with existing employees introducing new talent and clients expanding their teams.
Person In-Charge
Valerie, along with the entire team of CRDLE keep fighting to give the African people more than 10,000 jobs and set them up for success.
Positive Impact Created
Beyond mere job creation, CRDLE's initiative embeds within its operations the principles of 'conscious capitalism.' With the aim of increasing the Diversity, Equity, and Inclusion of its clients, CRDLE is helping organizations become more inclusive and redefining the narrative surrounding the African continent.
Besides establishing connections, CRDLE seeks to empower and inspire, instilling confidence in African professionals. Their efforts extend beyond the surface, delving deep into nurturing a mindset where African talent doesn't aim to participate but aspires to lead and excel globally.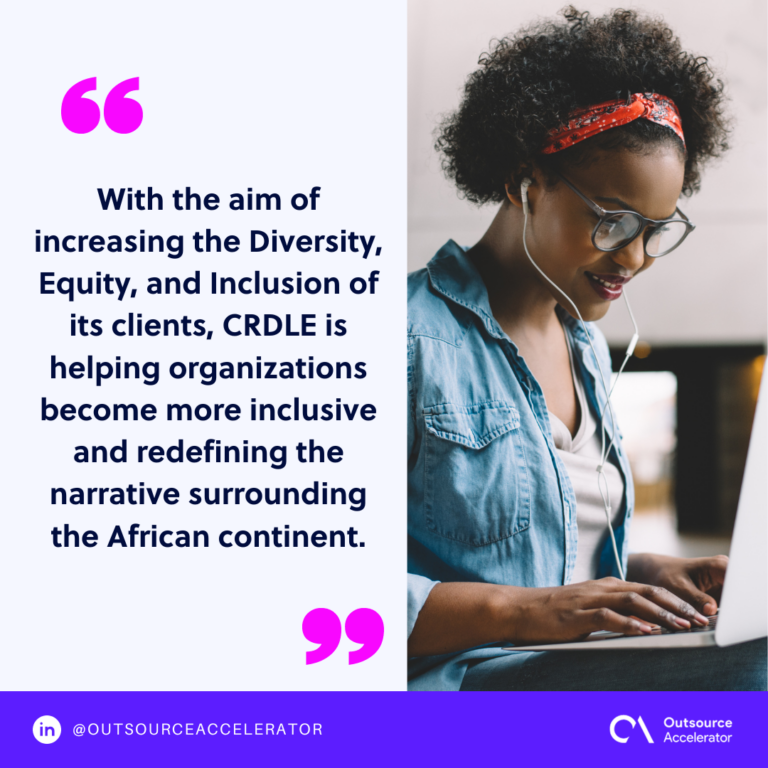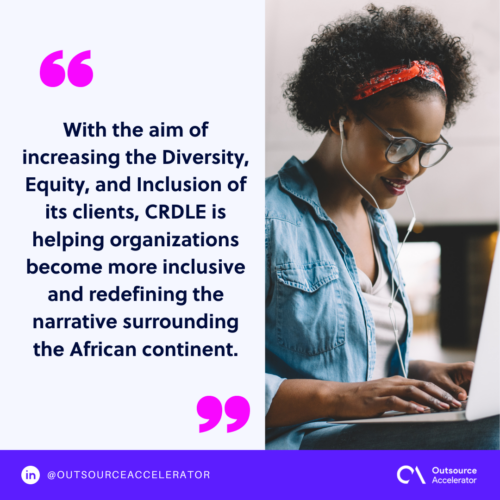 A Real Impact
Linda, a brilliant individual from Kampala, Uganda, exemplifies the transformative power of CRDLE's initiative. Previously unemployed for months, Linda's connection through CRDLE to a UK-based Accounting and Auditing firm reshaped her trajectory. Today, she thrives as an Executive Assistant, a testament to CRDLE's profound impact.
About the Outsourcing Impact Review
"Creating 10,000 Jobs in Africa by Helping African Youth Access the Global Talent Economy" by CRDLE, won the Silver Award for the Diversity, Equity and Inclusion category of the Outsourcing Impact Review.
The pioneering vision of CRDLE is illuminating the immense potential Africa holds. By bridging the talent gap between Africa and the world, CRDLE is crafting a path where African talent is recognized and celebrated, setting a benchmark for inclusive global employment.