Outsource graphic designers through DOXA for visuals that attract leads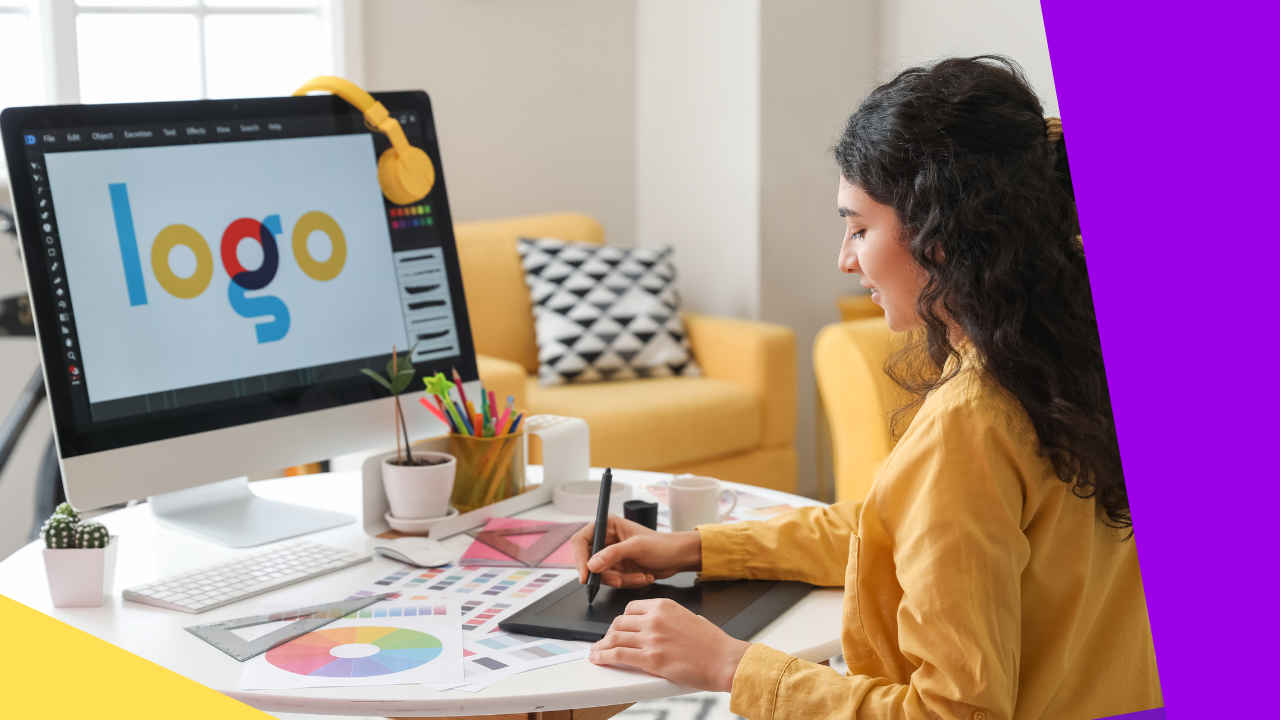 Using visuals to complement published content, as standalone posters, advertising tools, or in general, is a great way to draw in consumer interest in your products or services.
However, not every business has graphic designers at their disposal to create visual content that can help generate leads.
In such cases, these businesses outsource graphic designers from business process outsourcing (BPO) firms like DOXA.
Turning to outsourcing firms allows companies to gain the services of skilled graphic designers minus the costs and hassles of hiring one in-house.
When should you outsource graphic designers?
Choosing to outsource can be a big decision for small businesses. It's understandable for small business owners to be unsure when it is the right time to outsource.
Below are some instances where outsourcing graphic designers will be the best option for your business.
Adapt to new market trends and technologies
Graphic design – and the digital marketing field, in general –  is a highly dynamic sector.
Trends come and go as new technologies emerge and marketing approaches are innovated.
As service providers for other businesses, BPO firms are always up-to-date with the latest trends and marketing techniques.
Thus, outsourcing graphic designers frees companies from the burden of having to keep up with the ever-changing marketing landscape.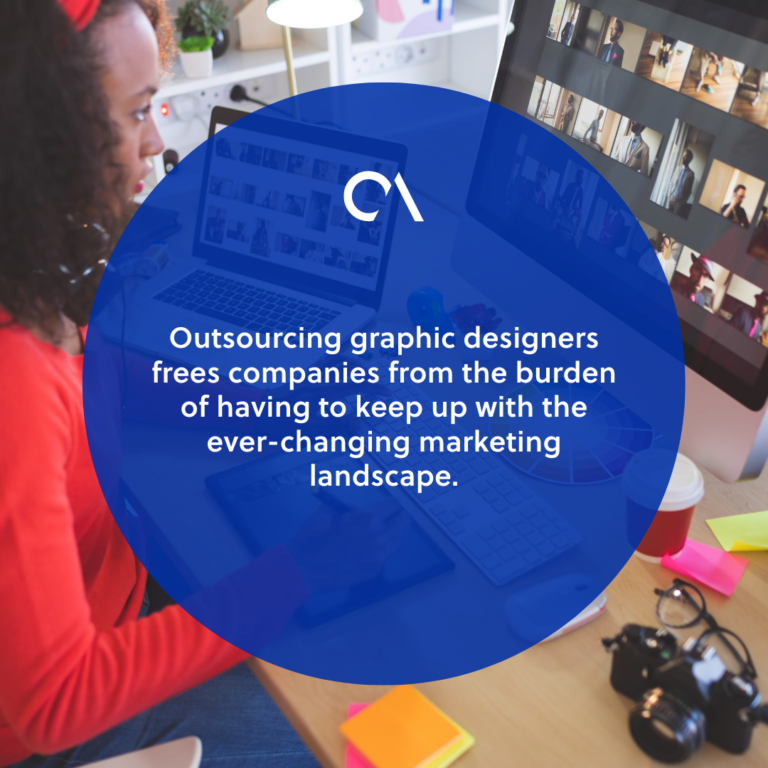 Create a better impression for customers
Onboarding thoroughly vetted graphic design professionals from BPO firms will help companies build better first impressions on customers and potential business partners.
Excellent overall design – layout, web pages, illustrations, etc. – helps paint a company and its authority in the industry in a good light.
Inversely, relying on unreliable graphic designers can do more harm than good for a business's reputation.
Need to generate new ideas
Companies also bring in fresh perspectives and ideas when they outsource graphic designers.
This often leads to more innovative campaigns as more creative minds are available to brainstorm.
Relying solely on in-house creatives can lead to creative stagnation for businesses.
On the other hand, supplementing a business's in-house creative team with an outsourced graphic designer's ideas will have better and fresher results.
Advantages when you outsource graphic designers
Businesses – regardless of size – gain plenty of benefits when they outsource graphic designers.
These benefits affect various aspects of a business's operations.

Labor and overhead costs reduction
Outsourcing graphic designers from offshore BPO firms lets businesses save as much as 70% on employee salaries.
Aside from labor cost savings, businesses also save on overhead expenses, such as equipment, training, and end-to-end recruitment costs, when they outsource graphic designers.
Better results with global talent
Businesses can tap into the global labor market when they outsource graphic designers.
Having access to graphic designers from across the globe is particularly helpful to businesses operating in areas where these professionals are in short supply.
It also fosters innovation through the introduction of fresh global perspectives into businesses.
Moreover, these talents are sourced from offshoring firms that often employ only the best in various fields within their country.
They are also outfitted with the latest industry technologies and undergo constant upskilling training.
Thus, companies that outsource graphic designers – or any other roles – achieve better results than companies that rely on in-house hiring alone.
Faster turnaround times
Outsourcing firms are accustomed to operating within deadlines, and so are their talents.
Outsourced graphic designers use leading-edge technologies and are trained to deliver quality results under tight schedules.
Thus, businesses are ensured that their design needs can be met way before their deadlines.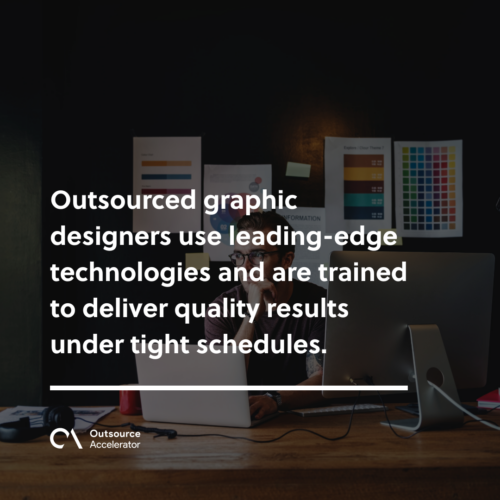 Why you should outsource graphic designers through DOXA
DOXA's offshore staffing solutions can help you find skilled graphic designers at a fraction of what it would cost you to hire in-house.
This firm shuns the "one-size-fits-all" approach to providing staffing solutions for its clients.
Instead, DOXA has a comprehensive system in place to ensure its clients are given the right talents fit for the roles they need.
DOXA makes sure that its team fully understands your business's culture and values to provide you with experts that can create designs that speak with your brand's tone.
Thus, the graphic designers you outsource will feel just like an extension of your in-house team.
Contact DOXA now and get the visuals your business deserves!