Order processing clerks and their contribution to your business operations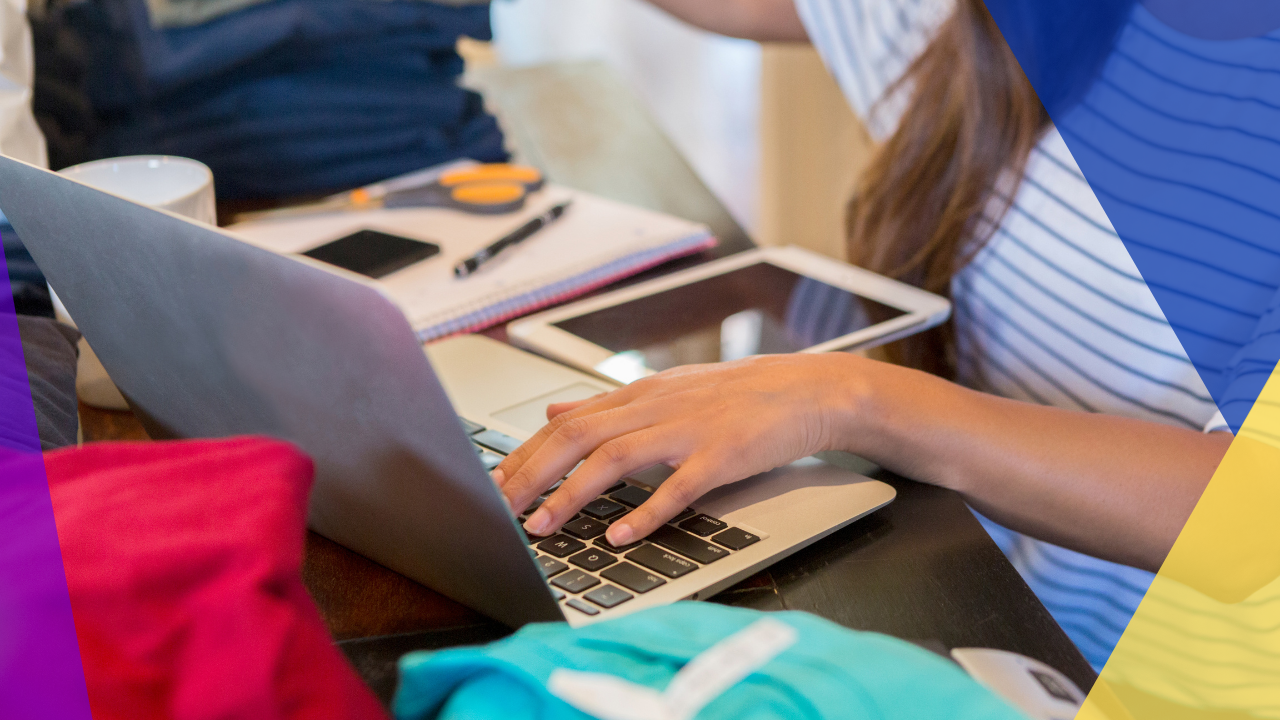 Order management is important in every business' delivery process. Smooth processing of orders invites additional positive attention and prospective clients to a brand.
To efficiently carry out order management processes, you need to hire skilled order processing clerks. However, building an expert team from scratch can be difficult. In this case, outsourcing can be the best option.
The following article will tackle what order processing clerks do in a company and how outsourcing can benefit any organization. 
How do order processing clerks help your operations? 
Order processing clerks make purchasing of products or services via any electronic means — such as mail, phone, web applications — easy. They receive and process incoming orders for products and merchandise, or services such as repairs and installations.
Aside from this main task, they also handle other duties such as informing customers of their shipping dates or delays, receipt prices, contracts, and answering inquiries. 
Since the management of orders is an intensive job, employees with high-level data entry and problem-solving skills are needed to track inaccuracies in the process. 
People who can handle stressful situations while remaining calm and professional are also highly recommended for this position.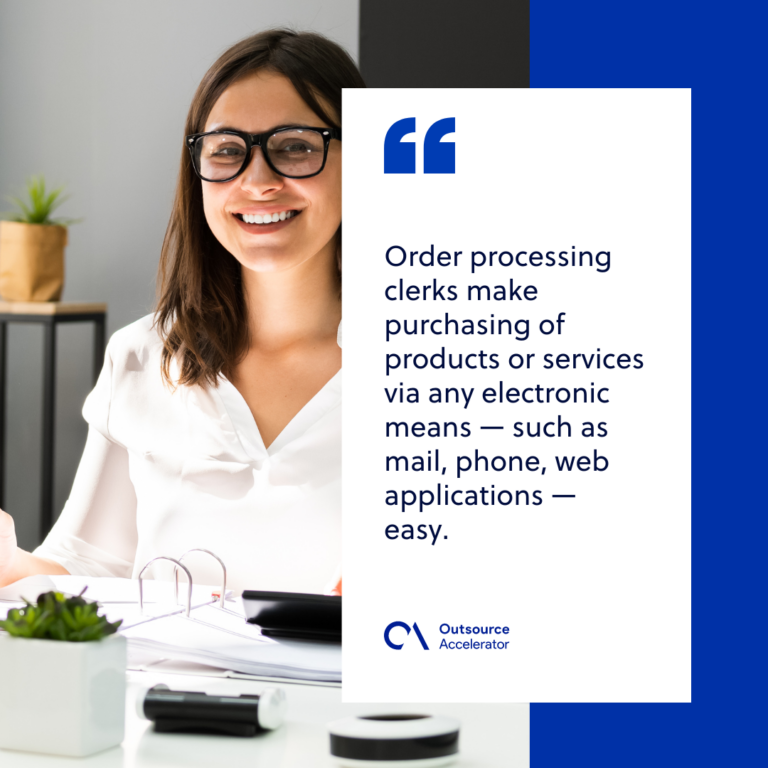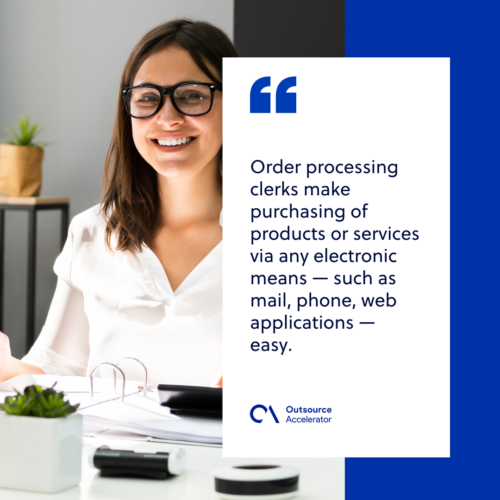 Why outsource order processing clerks?
Investing in finding skilled order processing clerks is important for all companies – especially those in the eCommerce industry. Neglecting this department risks some repercussions on the satisfaction of every customer reaching out to the brand. 
Since most order processing tasks can now be completed digitally, businesses have the option of outsourcing this department. 
Hiring a third-party order management team gives businesses several leverages, including the following: 
Cost efficiency 
Saving money is the most significant advantage of hiring a third-party provider. Outsourced order processing clerks could handle bulk orders in a short amount of time – at a fraction of the price.  
They also offer optimization and proactive delivery planning, allowing you to complete your order fulfillment services smoothly.
In addition, outsourcing agencies come with ready-made systems and infrastructure, freeing you from these expenses. 
Efficiency and quality increase 
Outsourced order processing clerks enable your in-house employees to have more time, budget, and scope to take on higher-value work. They also help increase your company's productivity levels.
Through outsourcing, your business can have a refined and streamlined supply chain process that quickens your order fulfillment, packaging, delivery. Product returns or refunds can also be handled immediately.   
Scalability 
Outsourcing agencies help businesses scale their operations easily. They offer a variety of resources that can be used by their partner companies to grow their order management services without having to invest large sums of money in expansions. 
Moreover, outsourcing helps brands to skillfully reach out to new areas, promote and launch new products and services, and give industry expertise. This allows organizations to broaden their operation to other locations smoothly and hassle-free. 
Latest technology 
Outsourcing providers are usually ahead in technology adoption. They invest in up-to-date systems and software to aid and provide solutions to their clients' processes. 
Purchasing the latest tech could be expensive for a start-up or a small eCommerce firm. Outsourcing order processing clerks ensures that purchases and deliveries are sailing smoothly until products reach the intended end-users.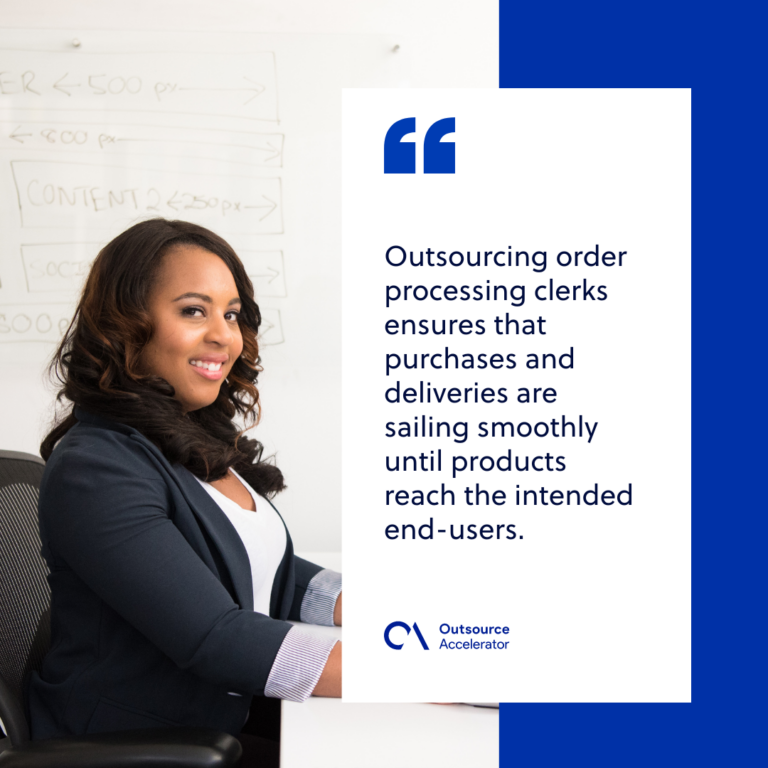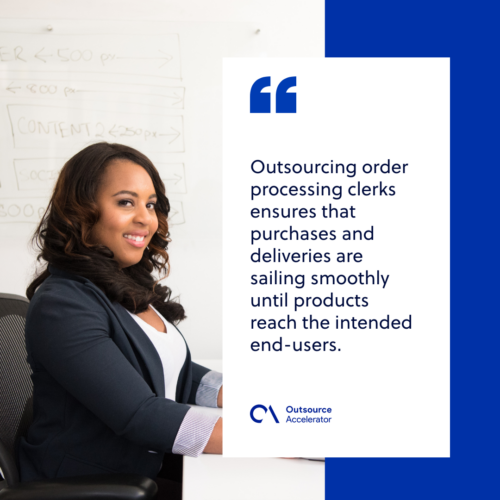 High-quality packaging 
Adding outsourced order processing clerks to your team can provide the benefit of maintaining high-quality packaging with your products. 
From figuring out the materials needed for the packaging to deciding the right box size for an order, your outsourced order processing clerks carefully handle your packing and dispatching process. 
Partner with Six Eleven's team of skilled clerks 
To keep up with order volumes, companies need to keep developing and updating their order processing teams. Recruiting the help of offshore workers can boost operations to another level.
SixEleven BPO is here to make your order management process more refined. They specialize in customer booking and order-taking to help your business close orders virtually with minimal to no error.
Additionally, as the first Davao-Based solution-oriented contact center in the Philippines, they provide secure infrastructure and systems so clients do not need to worry about data breaches or missed orders. 
Visit SixEleven's website now to learn more about their services.