Common tasks of an offshore social media manager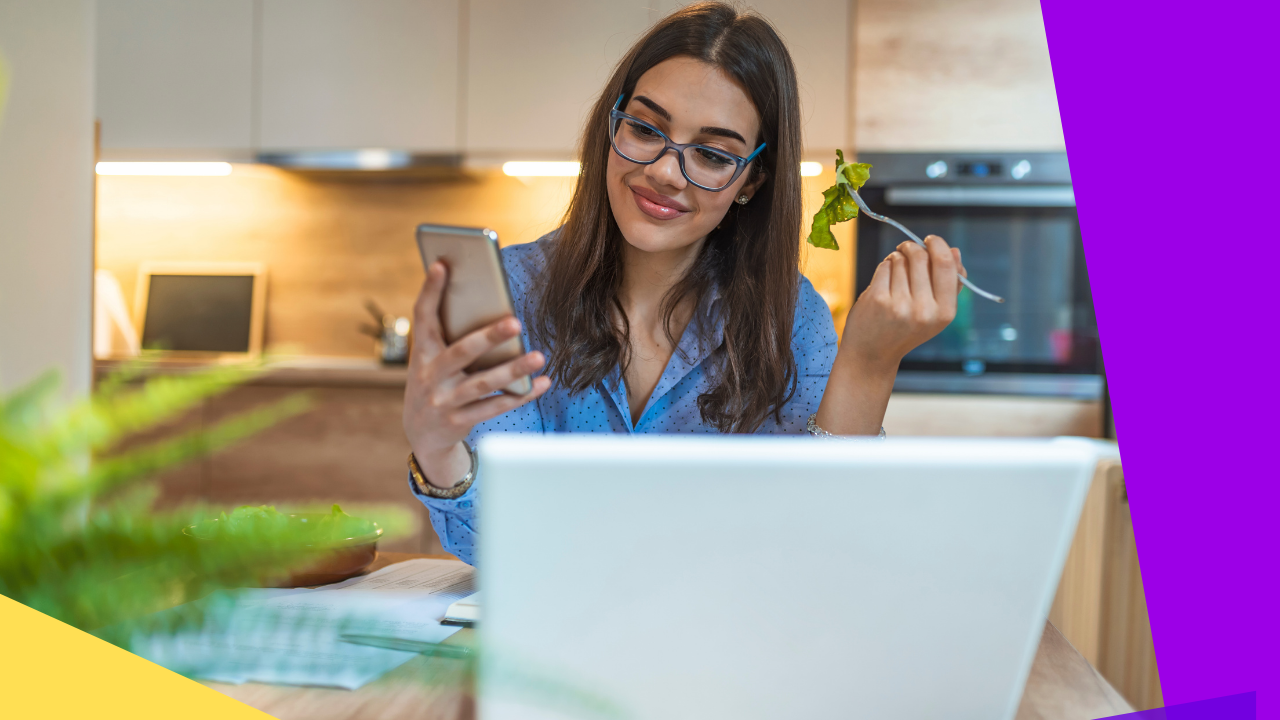 Having a strong online presence, especially on social media, is now the norm. Social media in this day and age has become a powerful marketing tool that, if done correctly, can open new opportunities for your business.
Apart from establishing your brand online, you are also able to widen your demographic reach and engage with your target consumers on social media. 
But the thing about managing social pages is you need to invest more time and focus as it takes a while to yield positive results. It's not just about posting content and interacting with your target audience. 
However, you cannot prioritize your social media channels while running your own business. You need an expert who knows exactly how to make your brand stand out and make effective conversations online. 
While you can hire a full-time staff, you also have the option to get an offshore social media manager.
Get to know why most organizations at present are opting to offshore the role of a social media manager rather than hiring an in-house full-time staff. 
What does a social media manager do? 
Whether you offshore social media management or do it in-house, your staff will have the same roles and responsibilities. 
Social media managers are responsible for creating a social media marketing strategy that is tailored according to their clients' online needs. They also monitor and analyze their clients' social media activities, create engaging content, and track online conversations. 
Moreover, social media managers are also in charge of measuring and creating reports regarding their clients' overall social media performance and ROI.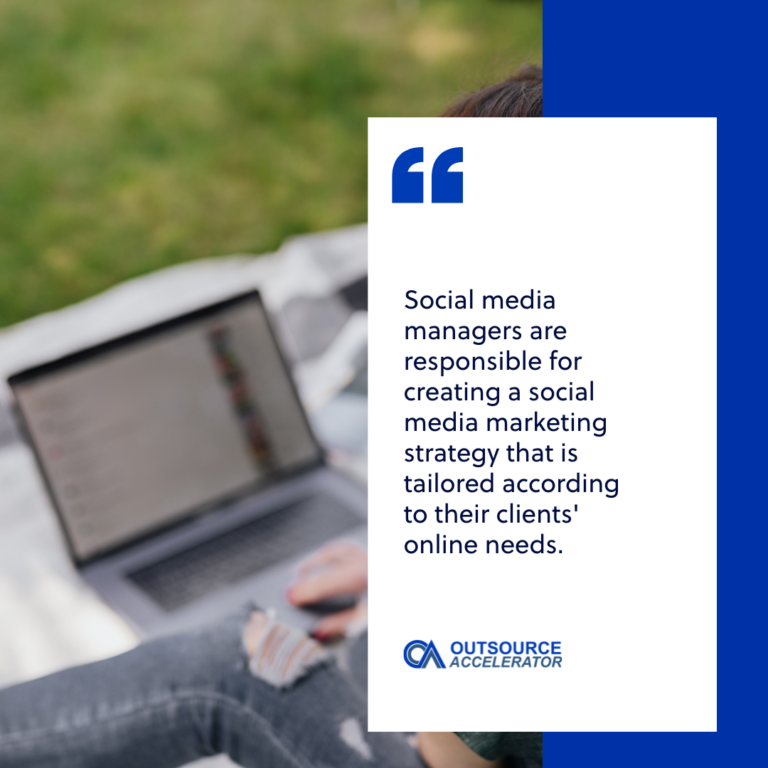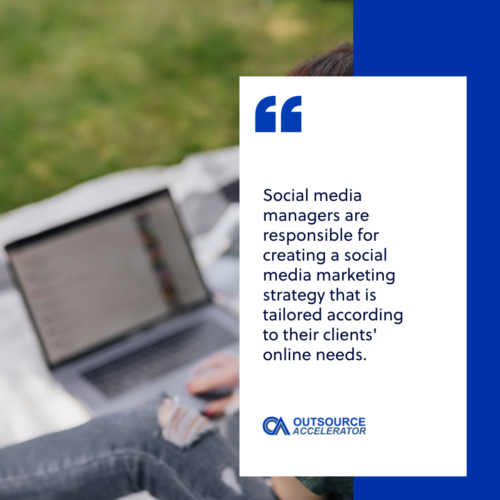 Common tasks of an offshored social media manager 
You need a social media rockstar to handle and manage your social media profiles. Offshore social media managers are often more skilled and experienced compared to in-house. 
They are already equipped with social media tools, skills, and in-depth knowledge across various channels. With their experience working for different clients in various industries, they are considered experts in social media.
With an offshore staff, you have the choice to pass on certain parts or your entire social media strategy. Here are some of the most common tasks you can entrust an offshore social media manager: 
Set up, implement, and manage social media strategies 

Determine your most essential social media KPIs 

Develop creative social media content 

Monitor all your social media campaigns

Keep track of the latest social media best practices 

Work with your sales, marketing, and product development teams

Collaborate with designers and

copywriters

for effective content creation

Build and nurture good relationships with social media influencers

Oversee your budget for all social media activities 
Why is it necessary to hire an offshore social media manager? 
Here, we have four reasons why it is a better option for you to offshore social media management: 
1. You need to strengthen your social media engagement 
You can't just post random content on your social media accounts. You need effective tactics that will attract and encourage your followers to interact with your brand. Social media engagement involves two-way communication. 
Your offshore social media manager will take charge of communicating and responding to your followers immediately. This way, you are also able to show your target audience that they matter and you value them. 
2. The social media landscape is constantly evolving 
Your social media strategies should always follow the latest trends and best practices. Offshore social media managers dedicate their time and attention to keeping track of the incessant changes in the social media landscape.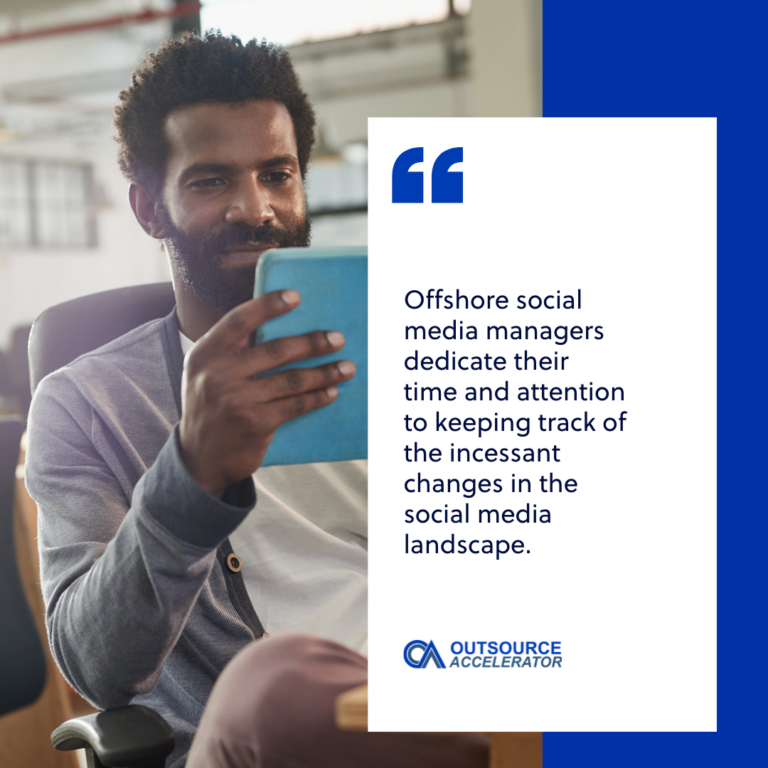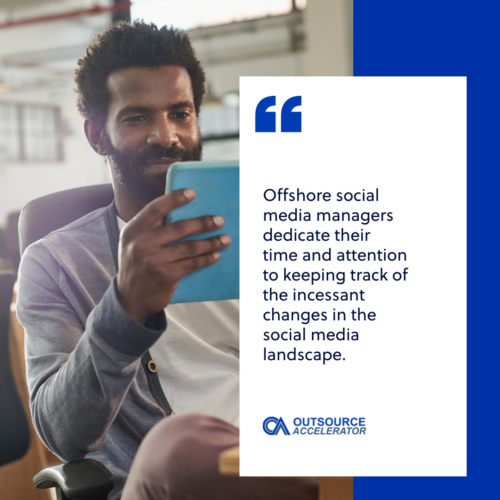 3. You need social media tracking and reporting 
Offshore social media managers also function as consultants. They help you determine whether your current social media marketing strategies and campaigns need some tweaking or are 100% effective. This is done through social media tracking and reporting. 
Secure top-notch social media managers with Doxa7
Finding the right offshore social media manager who truly understands your industry and business requirements is crucial to your success. Do not miss the chance to connect with seasoned social media managers of today's modern generation through Doxa7!
To start your offshoring venture, drop a message via Doxa7's Contact Us page. Or you can also check out their website to know more about their services.