What you need to know about millennials' work ethics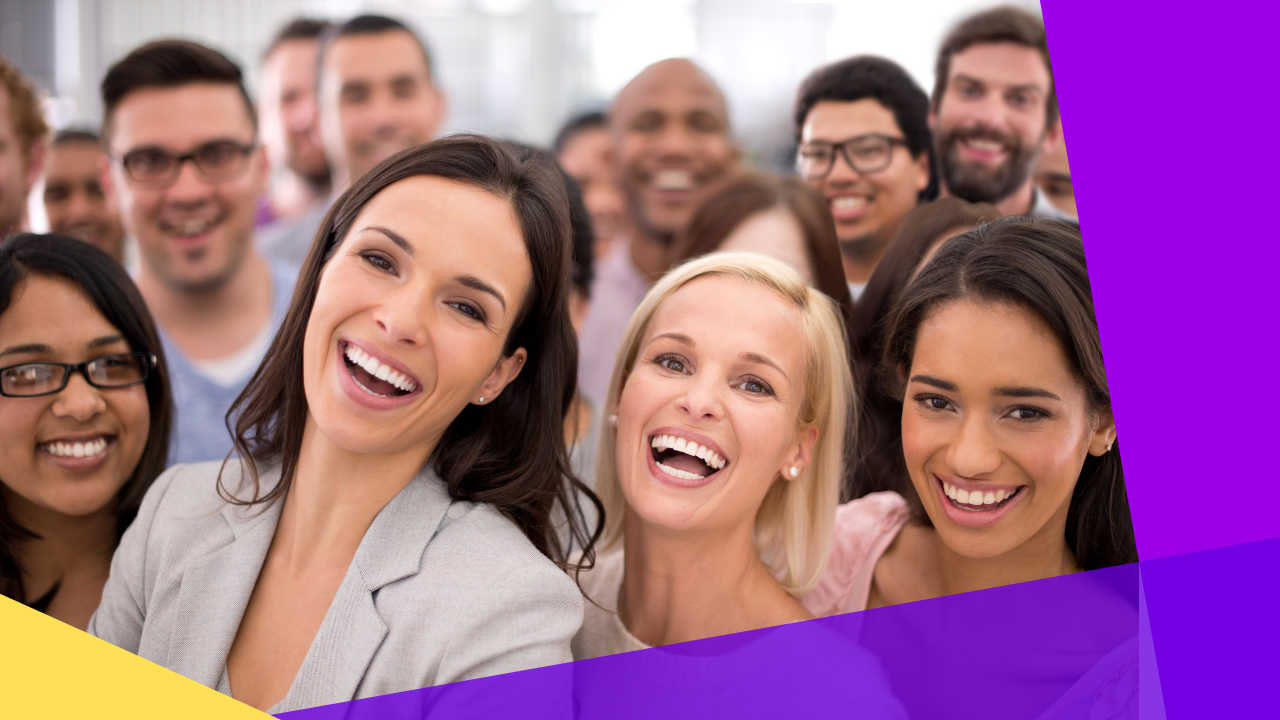 What you need to know about millennials' work ethics
There are quite a few negative connotations associated with millennials regarding work setup. However, they are undeniably a very knowledgeable and adaptable generation to work with amid technological evolution. 
So what are millennials' work ethics? How do they cope with today's innovations?
Who are the millennials?
It is known that each generation has its personality, and so do millennials. According to Beresford Research, millennials are people born from 1981 to 1996, aging from 26 to 41 as of 2022.
Millennials are also called Generation Y; they experienced adulthood at the start of a new millennium. Moreover, they are incredibly good as they successfully adapted to the newness and changes of the world's work environment.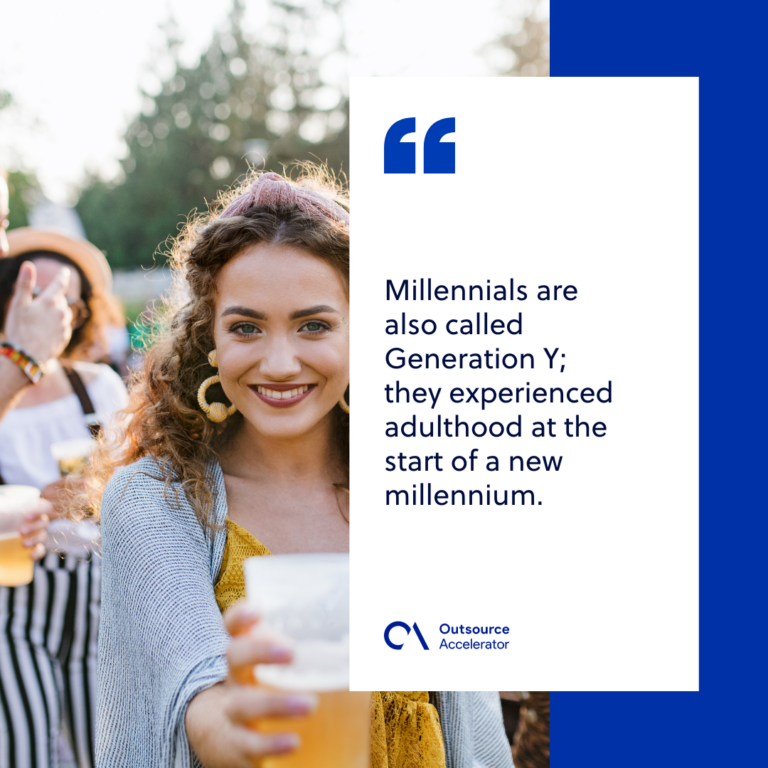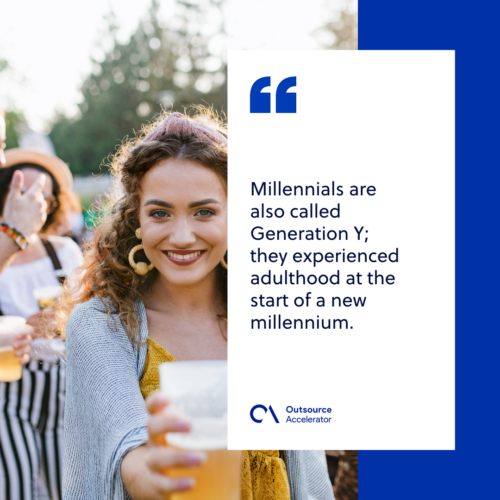 How different are millennials' work ethics from other generations?
Compared to other generations, specifically generation X and generation Z, millennials have far more different work ethics. 
All generations have their way of approaching and solving problems at work, given the era they are currently in is different. 
Generation X employees are considered to be more obedient and silent. They are known for working without hesitation and arguments. While for generation Z they are deemed to be the most vocal about their situation in their workplace. 
Lastly, millennials are between the two, as they have experienced working with generation X while undergoing technological evolution.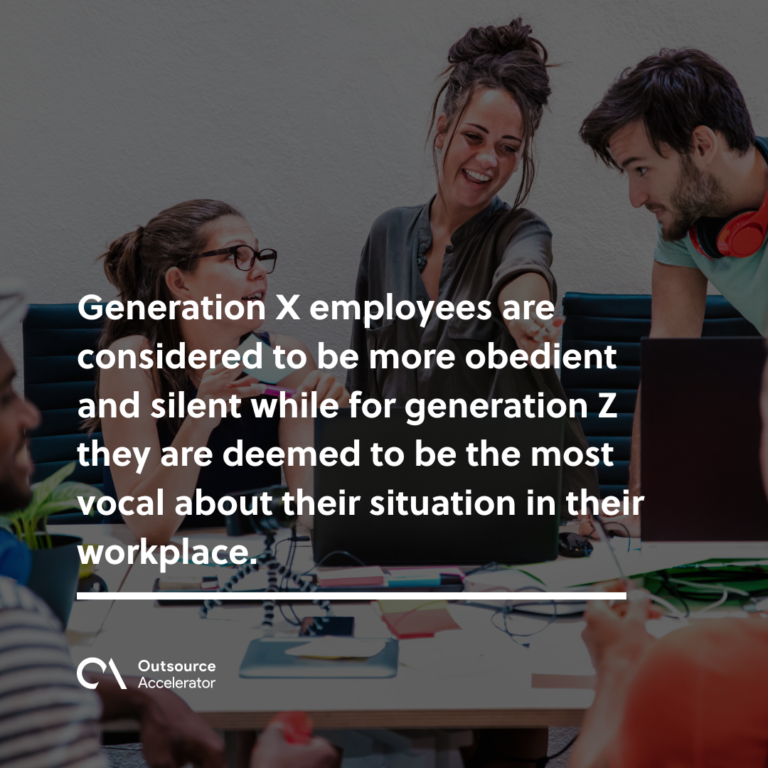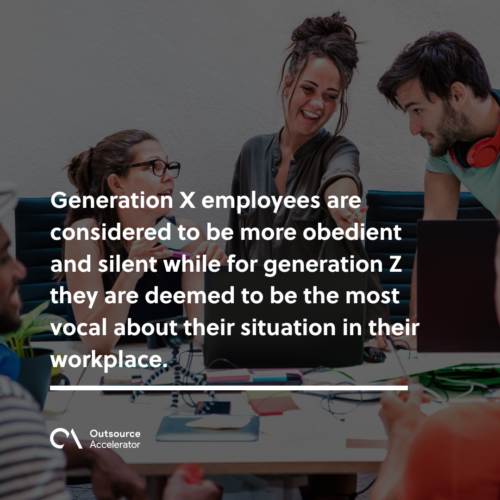 Stereotypes about millennials' work ethics
Here we list down the common stereotypes connected to millennials' work ethics: 
Millennials are lazy workers
They are sometimes regarded as lazy employees. Others think they prioritize rewarding themselves after work or prefer to unwind even with a heavy workload.
Millennials don't want work feedback.
Millennials are also seen as employees who are not fond of receiving feedback, which is also a reason for them to be called arrogant. This stereotype highlights how millennials aren't open to receiving constructive criticism that can help them improve.
Millennials don't follow directions.
Some millennials are presumed to be prideful. While following directions is required, others don't easily follow through with their management or seniors' lead.
What are considered millennials' work ethics?
Now let's uncover the reality of millennials' work ethics: 
Self-reliance
Interdependence when working is one of the millennials' known work ethics. They are used to doing almost everything independently, and most of them like it more when they get the job done alone.
Also, most millennials strongly believe in the saying that a person must avoid dependence on others whenever it is possible. They are firm on wanting to be in charge of an activity they are doing and accept its consequences if they fail to fulfill the job. 
Work centrality
They are focused on getting the job done while maintaining a work-life balance. This way, they can still live happily despite their hectic work schedule. Millennials ensure they have time for leisure, friends, family, and other loved ones.
This is a good practice that should be passed on to future generations. Most people these days are too occupied with work that they don't have spare time to enjoy themselves. In turn, it causes them to feel easily drained and unmotivated. 
There's nothing wrong with giving yourself the luxury of being happy.
Determination
Millennials are always determined to do bigger things. They always look for better ways to upskill and contribute more to the company they are working for. Moreover, this work ethic helps them with personal development and those with whom they are working to grow. 
Work morality
Character and morality are strong features of millennials' work ethic. They always consider what is acceptable and unacceptable behavior before making a decision. It just shows how they care about their co-workers. 
Moreover, this proves how well-oriented and aware millennials are of what they should do, which could greatly affect their working environment.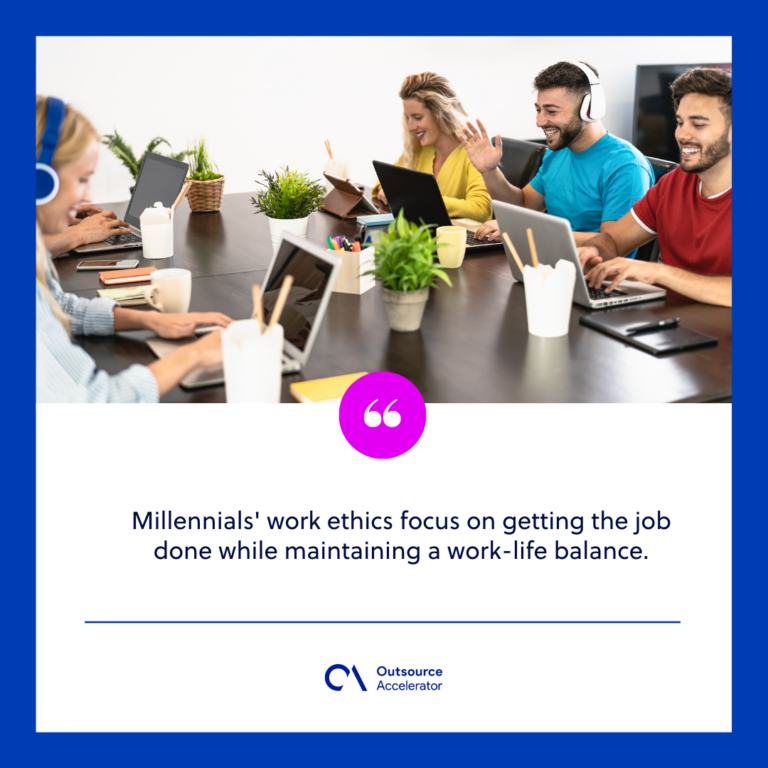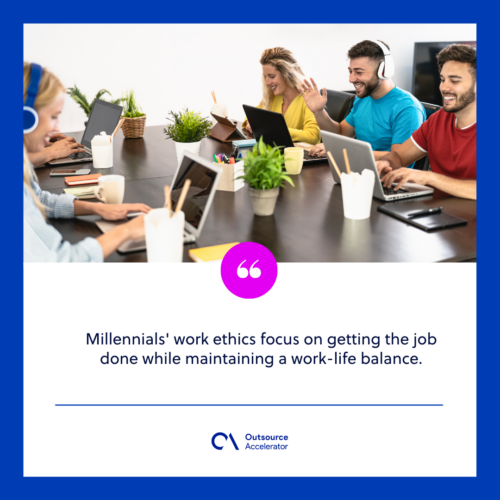 The millennial mindset and how it affects millennials' work ethics
Millennials are strong-minded people who are firm believers in what they want and what they know is right. They know how to stand up for what they deserve, which often is perceived negatively by other generations as they think it is wrong and disrespectful.
This generation includes hardworking and determined individuals who give boundaries to their work and personal lives. They are motivated to pursue their goals and are always hungry for growth. 
Millennials' work ethics, in general, are influenced by the generations that have come before and after them. They have a unique understanding of blending in and coping with these two age groups in a workplace setup.