Understanding market mapping for business growth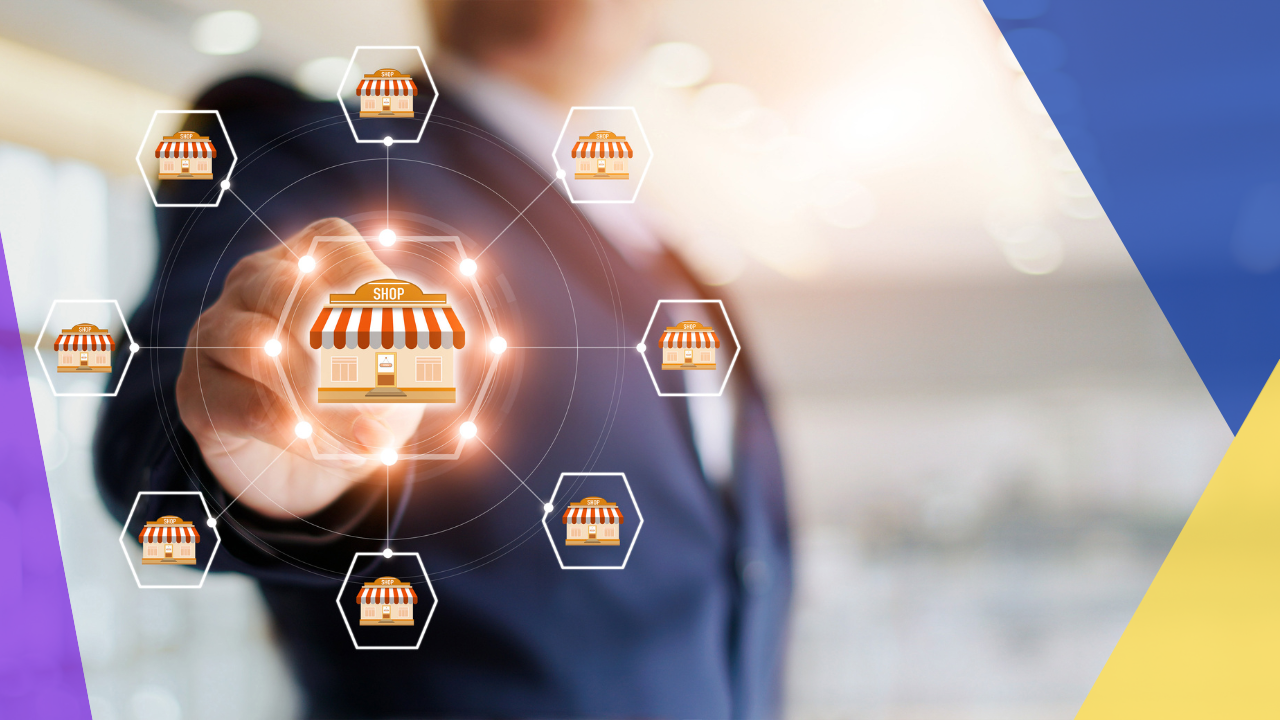 Businesses must constantly look for ways to foster sustainable growth. Having a better understanding of the competition is one of the ways they can do this.
Through a thorough analysis of the market landscape, companies can make informed decisions and position themselves better.
Businesses can use a variety of methods to gain a broader and deeper understanding of their market. One of these methods is market mapping.
In this article, we'll discuss market mapping and how it helps companies stay ahead of the competition. We'll also touch on the techniques you can use for more effective market mapping.
What is market mapping?
Market mapping is a strategic process used by businesses to gain a better understanding of their market landscape. This process involves analyzing and visualizing market data to identify potential opportunities, threats, and key players in the industry.
Using market mapping techniques, companies can make well-informed decisions, optimize their marketing strategies, and ultimately drive sustainable growth.
Market mapping goes beyond the superficial glance at the market. Instead, it delves into and explores its various dimensions.
Through market mapping, businesses embark on an extensive data collection and analysis journey that encompasses:
Market trends

Customer preferences

Purchasing behavior

Competitor activities
The holistic view that market mapping provides empowers companies to comprehend the intricate interplay of factors shaping their industry.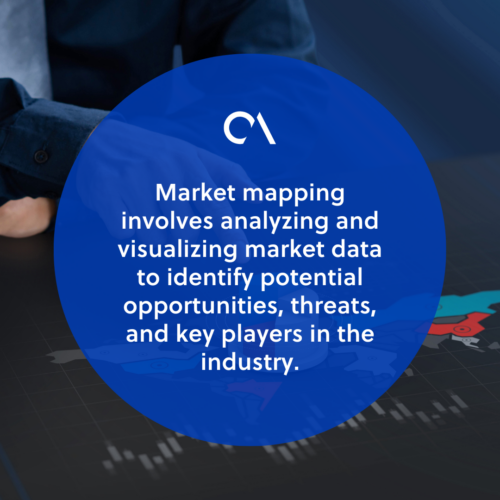 Importance of market mapping
Market mapping plays a pivotal role in the success of any business.
Below are key reasons highlighting its importance:
Identifies the target audience and customers
Market mapping allows businesses to pinpoint their target audience accurately. Companies can tailor their products or services to meet customer needs by analyzing demographic data and other relevant factors.
Companies can make more effective marketing campaigns with a better understanding of their customers.
Analyzes the competitor landscape
Competitor analysis is a critical part of market mapping. Identifying key competitors and evaluating their strengths and weaknesses helps marketers develop better strategies for competitive advantage.
Market mapping also helps them identify areas where their competitors are underperforming that they can use as opportunities for growth.
Discovers market trends and opportunities
Market mapping helps businesses identify emerging trends and opportunities in their industries. By monitoring market developments, companies can capitalize on new developments, technology advancements, and consumer demands before their competitors.
Mitigates risks and challenges
Market mapping is not only about seizing opportunities but also about safeguarding against potential threats.
Through market mapping, businesses can anticipate potential problems, such as:
Changing regulations

Economic fluctuations

Shifts in consumer preferences
By being aware of these risks, companies can proactively develop contingency plans to minimize negative impacts and ensure long-term sustainability.
Market mapping techniques
Marketers can employ different strategies to get the best results from market mapping. Below are some of the most effective market mapping techniques they use:
Data collection and analysis
Market mapping starts with data collection from diverse sources, such as market reports, surveys, social media, and customer feedback. 
Businesses can then analyze these data to identify trends and patterns and glean insights about the market.
SWOT analysis
SWOT stands for strengths, weaknesses, opportunities, and threats. Conducting a SWOT analysis helps businesses understand their internal capabilities and external market conditions.
This allows them to leverage their strengths, address weaknesses, capitalize on opportunities, and mitigate potential threats.
Market segmentation
Dividing the market into segments based on specific characteristics or behaviors can help marketers make a more accurate market map.
This can help them tailor their marketing strategies for each segment, improving customer engagement and overall marketing effectiveness.
Geographic mapping
Geographic mapping visually represents market data on maps. Plotting customer locations, competitor presence, and distribution channels helps marketers identify:
Areas of high demand

Potential expansion opportunities

Gaps in their market coverage
Using these insights, they can improve their marketing strategies and make their campaigns more effective.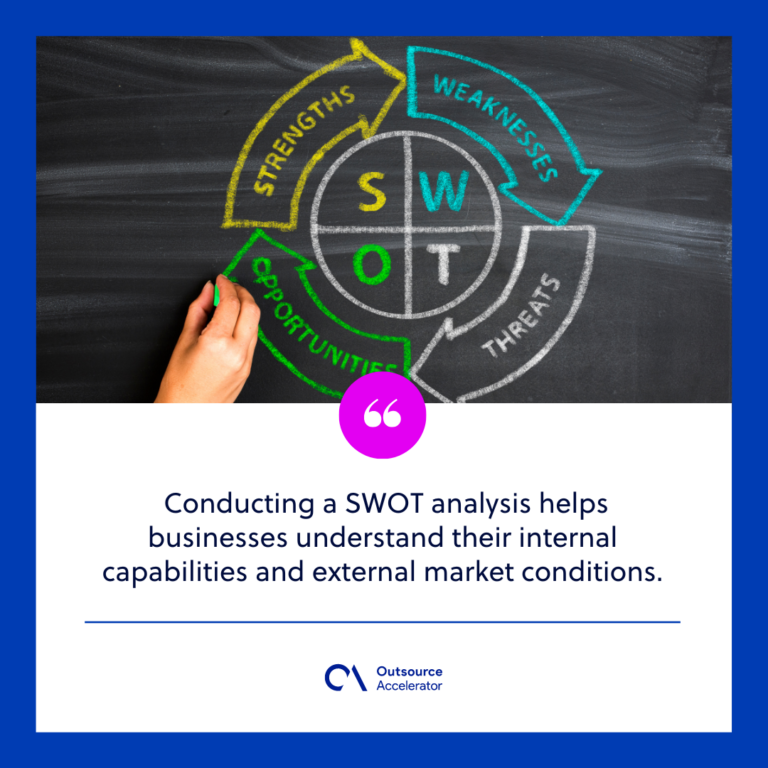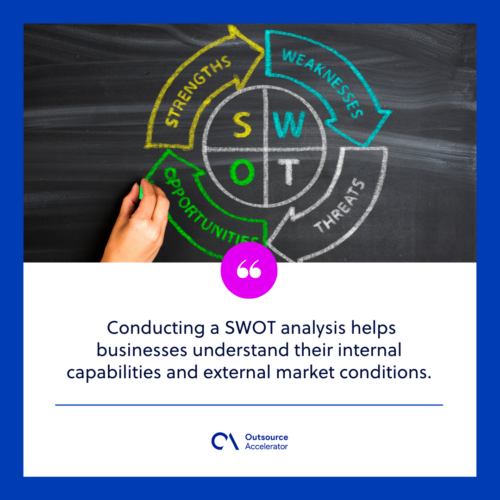 Market mapping challenges
Although market mapping is a valuable tool for marketers, it also comes with its own set of challenges.
Some of the difficulties you can potentially encounter in performing market mapping include:
Data collection complexity
Gathering relevant and accurate data from diverse sources can be challenging. Market mapping requires data from market reports, customer surveys, social media, competitor analysis, and more.
Moreover, you also have to ensure your collected data's reliability, consistency, and completeness, which can be time-consuming and resource-intensive.
Data overload
There is such a thing as too much data when it comes to market mapping. An overabundance of collected data can become overwhelming during the analysis phase.
Having too much data on your hands can make it difficult to sort through the information and identify meaningful patterns and trends.
Access to data sources
Gathering market data for market mapping is easier said than done, especially for businesses entering new markets.
Data sources are often not readily available and may require companies to enter into partnerships or agreements with third-party entiti