Here's why you need a junior software developer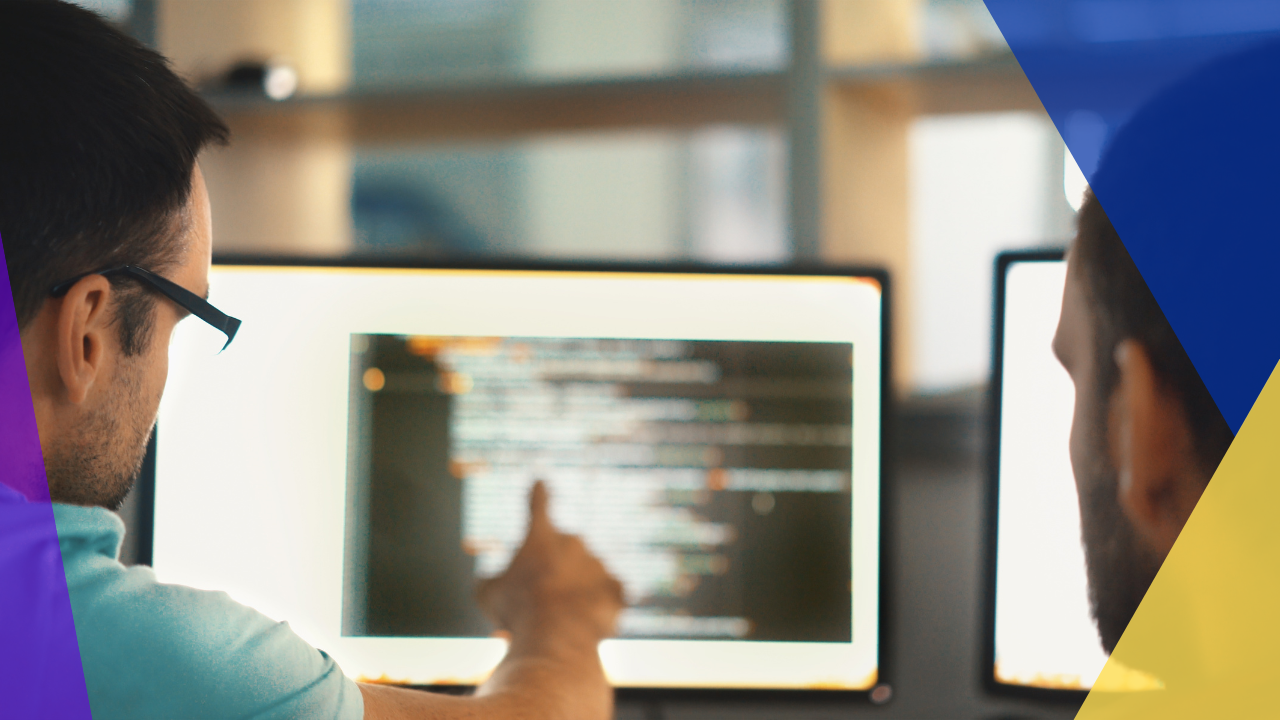 While it might seem tempting for businesses to rely exclusively on senior roles, junior roles are essential for several compelling reasons. Entry-level roles inject fresh perspectives and innovative ideas into the team.
For instance, having a junior software developer can lead to exploring novel technologies and approaches that a senior developer might overlook due to their established practices.
By nurturing and mentoring blossoming professionals, businesses can cultivate their skills and experience, eventually promoting them to more senior roles within the organization.
This ensures a steady supply of experienced professionals and fosters a sense of loyalty and commitment among team members.
This article discusses junior software developers, understanding what they do, and why your organization might need one.
What is a junior software developer?
A junior software developer is an entry-level software engineer who has recently entered the workforce or is in the early stages of their career. This individual works under the guidance of more experienced developers or senior engineers.
Junior software developers typically have a strong educational background in computer science, software engineering, or a related field but may lack significant professional experience.
While a junior software developer may not have his senior counterparts' extensive knowledge and skills, he brings fresh perspectives and a hunger to learn and grow in the field.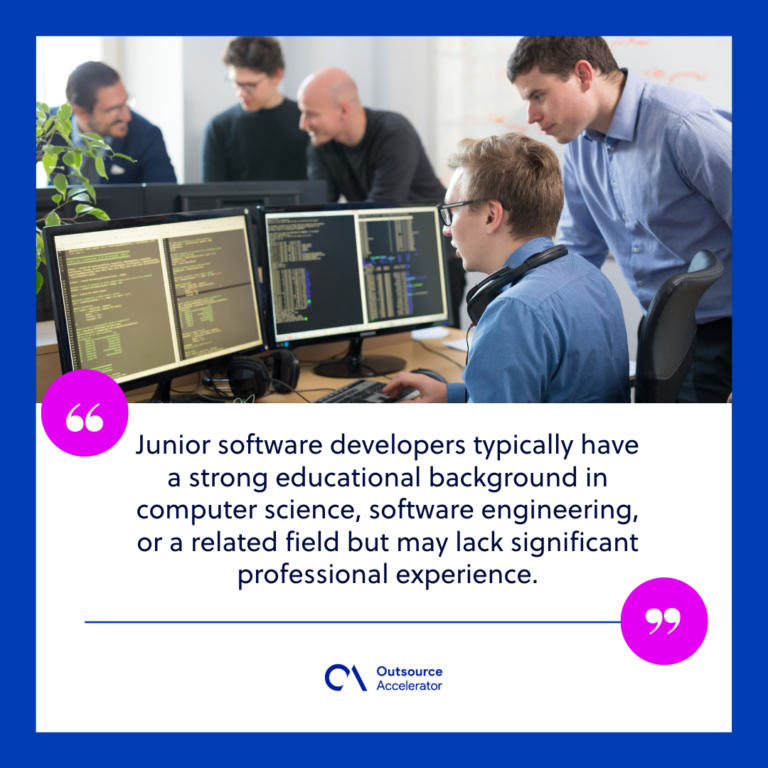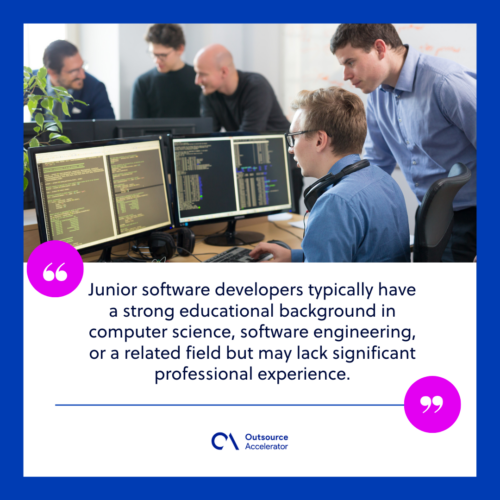 Junior software developer: Roles and responsibilities
A junior software developer eventually leads the role in shaping the success of a project.
The responsibilities of this job role encompass various tasks that contribute to the development process's overall efficiency and effectiveness.
Let's detail what junior software developers do in the field of software development:
Writing and maintaining code
A junior software developer is responsible for taking the software design and specifications provided by the team and turning them into functional code. It involves writing clean, efficient, well-documented, functional, and easy code for others to understand and work with.
Junior developers play a critical role in the development process, often tasked with implementing less complex features and functionalities.
Through this process, they gain valuable experience in coding practices, version control, and collaboration within a development team.
Debugging and fixing software defects
Bugs and defects are an inevitable part of the development process. A junior software developer is expected to assist in identifying and debugging these issues.
Debugging is a skill that is honed over time, junior developers can learn from their mistakes and build a strong foundation in troubleshooting and problem-solving.
This involves using various debugging tools, analyzing error logs, and working closely with more experienced team members to resolve issues efficiently.
Collaborating on software design
Software development is collaborative, and a junior developer is encouraged to participate actively in the software design process.
Junior developers can contribute by offering suggestions, asking questions, and challenging assumptions.
A collaborative approach fosters innovation and ensures that the final product is well-rounded and meets the business's and its users' needs.

Assisting in the testing and quality assurance
Quality assurance is an essential aspect of the software development process. Junior software developers are often involved in the testing phase, where they help ensure that the software functions correctly.
A junior software developer may write test cases, perform manual testing, and assist in automated testing processes.
This hands-on experience with testing methodologies and tools is a valuable skill that a junior developer can carry forward in their careers.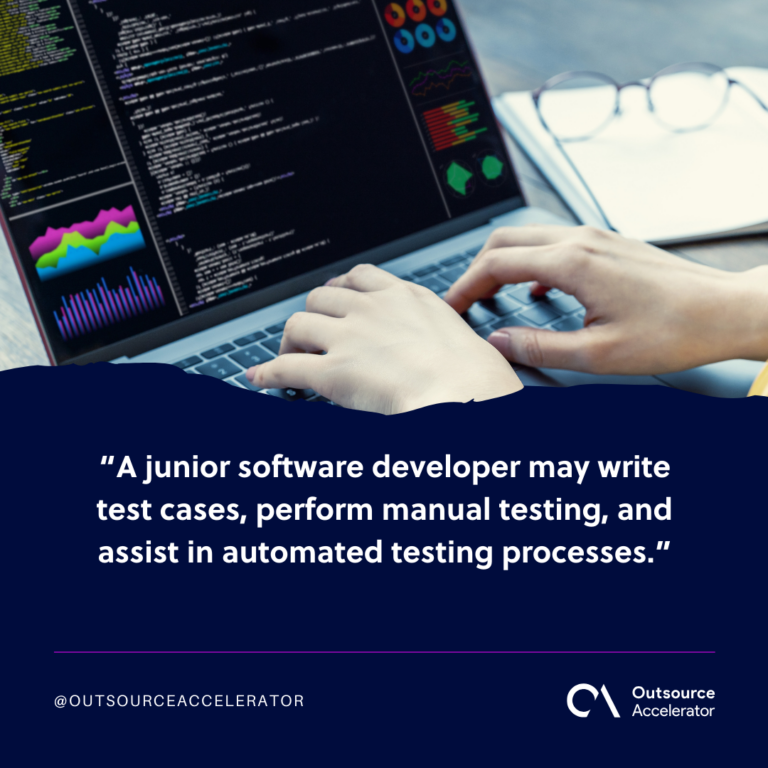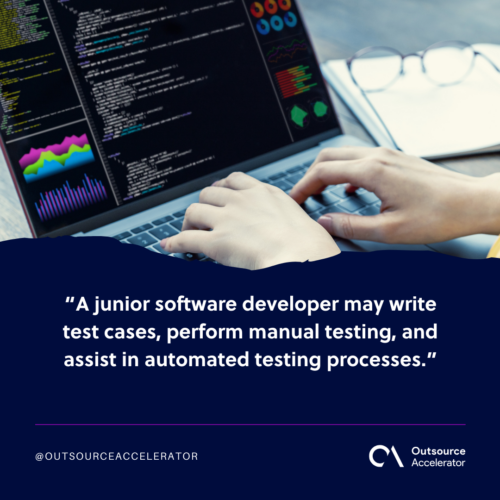 Providing technical support
Once a software product is deployed, it often requires ongoing technical support. A junior software developer can provide support to end-users or internal teams.
This involves doing the following initiatives:
Troubleshooting issues

Answering technical queries

Helping users make the most of the software
Providing technical support enhances a junior developer's problem-solving skills and gives him a deeper understanding of the real-world implications of the software he had helped create.
Following project management 
It is part of the responsibility of a junior software developer to learn the importance of project management practices. This is done by adhering to timelines, tracking their progress, and collaborating with project managers and senior developers.
Learning and applying new technologies
The tech landscape constantly evolves, and staying up-to-date with the latest technologies is crucial for any software developer.
A junior software developer may have a unique opportunity to embrace and incorporate new technologies into his tasks. He can experiment with emerging programming languages, frameworks, and tools, bringing fresh ideas and innovations to the team.
This eagerness to learn and adapt is one of the most valuable traits of a junior software developer.

Skills to look for in a junior software developer
When hiring a junior software developer, it's essential to identify candidates who possess the following skills:
Programming fundamentals

– Look for a junior software developer who understands programming concepts and demonstrates his ability to write clean and efficient code.

Team collaboration

– Seek a junior software development candidate who seamlessly collaborates with colleagues, senior developers, and various stakeholders.

Attention to detail

– A junior software developer must be committed to producing high-quality, error-free software.

Time management

–  A junior developer should excel in task prioritization, meet project deadlines, and balance multiple responsibilities effectively to keep projects on track.

Effective communication skills

– In software development, developers must convey technical information clearly and concisely to their peers. Look for a junior software developer who can communicate ideas effectively.

Testing skills

– An ideal candidate must have at least a basic understanding of testing principles and the ability to write and execute test cases.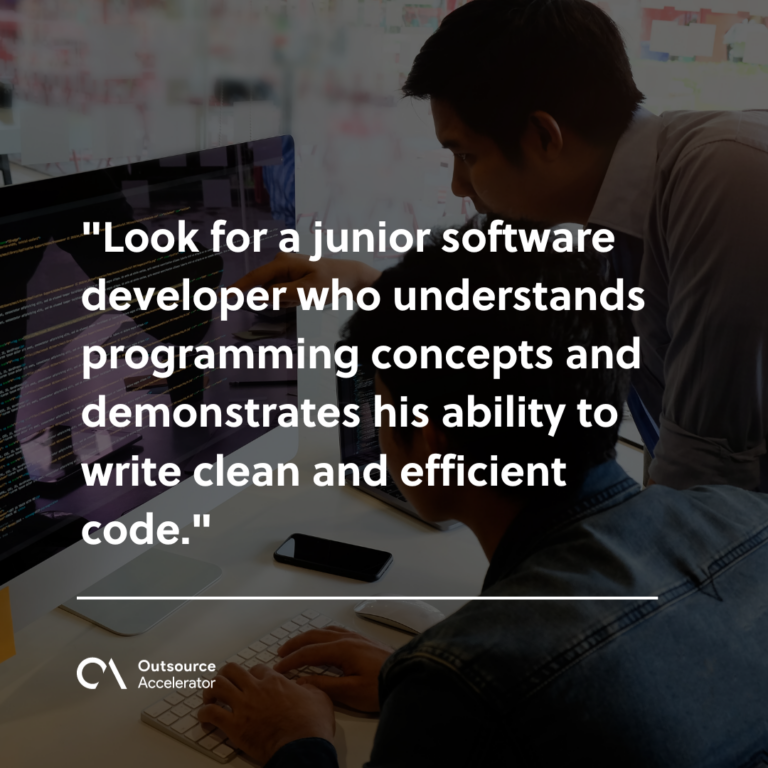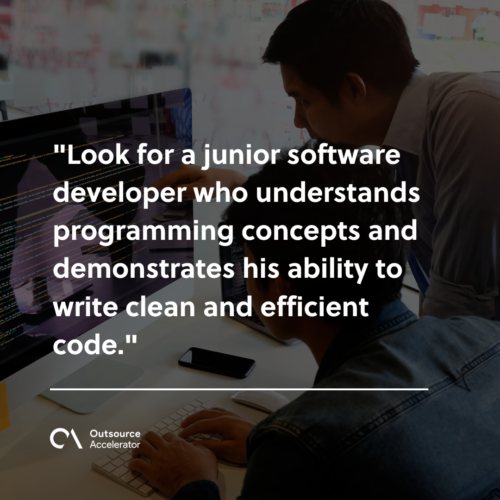 Organizations can identify and nurture talent that will contribute significantly to their software development endeavors by assessing candidates for these skills.
Junior software developer: Brings fresh tech ideas 
Junior software developers are not merely entry-level professionals; they are the future of software development.
Their unique blend of skills and fresh tech ideas enhances the team's efficiency and propels the organization toward sustained success in a rapidly evolving technological landscape.
Embracing and nurturing the potential of a junior developer is a strategic investment that can yield long-term dividends for businesses striving to innovate and thrive in the digital age.