Top IT tools outsourcing companies use to reduce development errors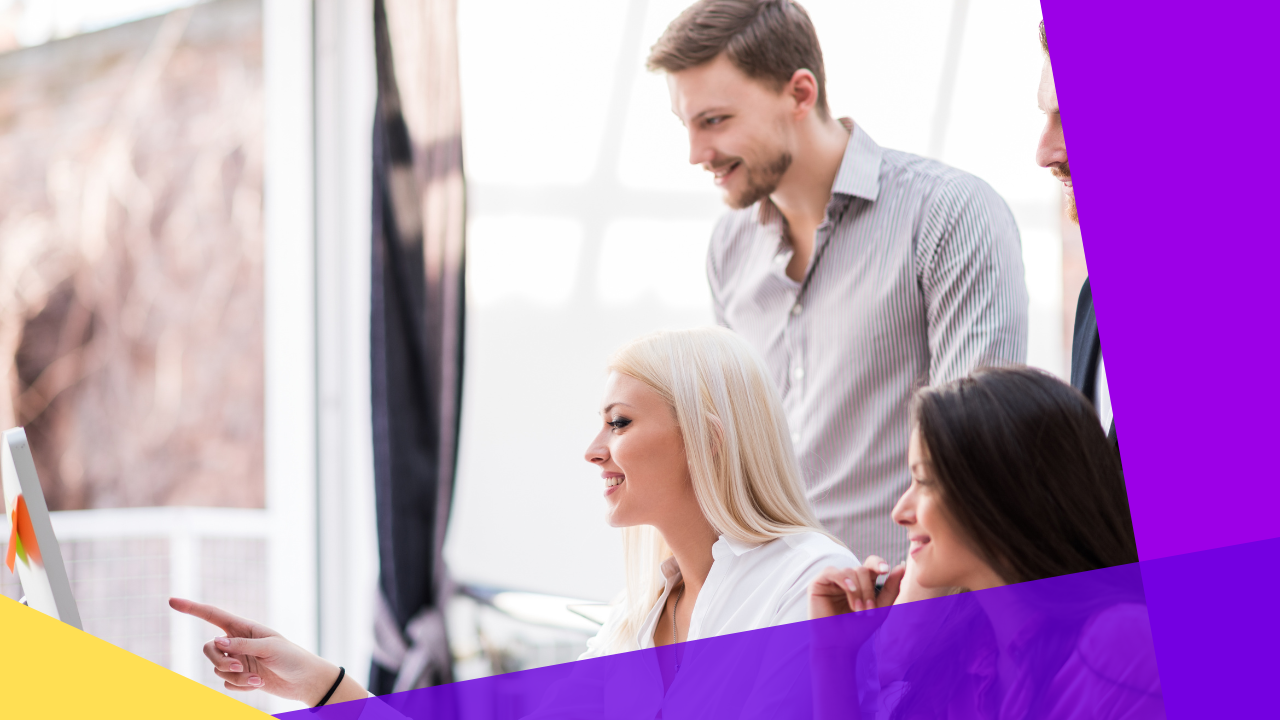 This article is a submission by Rootstack. Rootstack is a software development services company focused on helping businesses achieve their digital transformation goals.
Just as life is not without its errors, neither is the software development cycle. It is about teamwork in which anything has to happen.
The important thing is to have a mentality focused on solutions to move the project forward. This handling of errors and problems is well-standardized by IT outsourcing companies.
It is completely normal since IT outsourcing companies are used to working with clients and teams from different industries and in numerous countries. They need standardized processes not only when developing software but also when solving problems and reducing inconvenience.
Importance of problem-solving standardization by an IT outsourcing company
Swift resolution of software development problems is critical to prevent monetary losses, time constraints, and avoidable delays in project delivery. To achieve this speed, it is imperative to establish standardized protocols for addressing issues during the development cycle.
The fundamental guideline is comprised of the following steps:
Recognize the issue
Analyze the underlying cause
Formulate a solution
Test the solution
Put the solution into action
Confirm the effectiveness of the solution
Although these steps may appear rudimentary, teams may succumb to stress and become entrenched in issues. This impedes their ability to assess how to resolve problems and advance software development objectively.
A Standish Group report published in IEEE Access Magazine reveals that inadequate adherence to quality standards in the development process contributes to the failure of 20% of projects. On the other hand, 50% face challenges, and only 30% are successfully completed.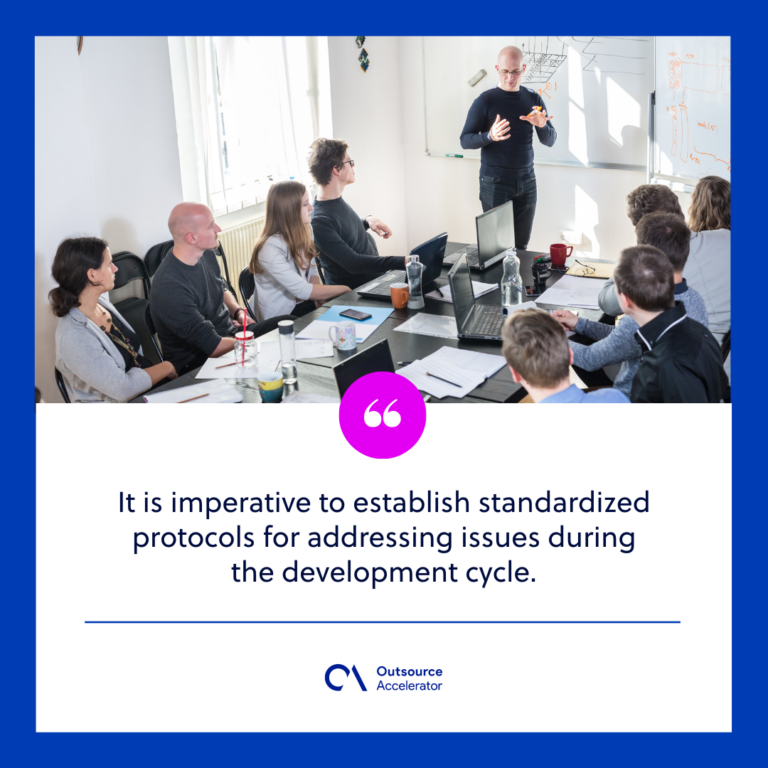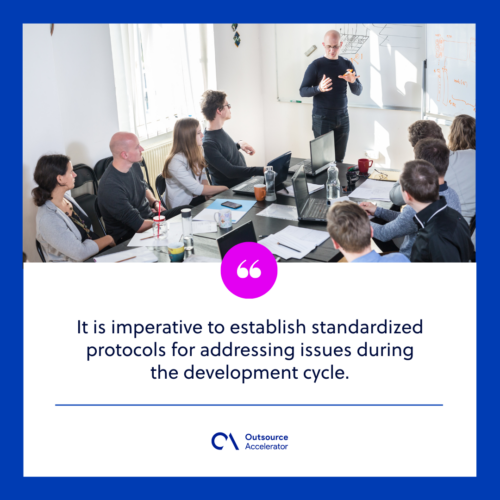 Must-have tools for IT outsourcing companies
That is why IT outsourcing companies use various team management tools when developing their projects. These tools help improve many flows and processes, bringing with them a reduction in errors and an increase in the quality of the created product.
Below is a list of tools IT outsourcing companies should utilize to enhance day-to-day operations:
Project management software
This type of software is designed to help project managers plan, organize, and monitor their projects. Examples of these types of platforms are:
"Project management systems make it easy to keep team members informed about even the smallest project plans and details. It also prevents conversations from getting lost in what would otherwise have been email threads, instant messaging chats, or even handwritten notes.
This is especially advantageous for teams that use the Agile methodology," they emphasized this regard in an article on The Digital Project Manager portal.
It is also a way to have project data organized and centralized on a single platform, updating the information in real time and available 24/7 to all team members.
Communication tools
Communication is crucial in IT outsourcing projects, which is why the teams of these companies use tools such as Slack, Microsoft Teams, and Zoom to communicate and collaborate effectively.
One of the key aspects of the success of software projects is communication. Technical skills are important, but soft skills such as communication are becoming increasingly important.
The University of Alabama at Birmingham cited a survey conducted by Bloomberg, in which they spoke to 1,200 recruiters and asked them about the most in-demand non-technical skills.
More than half agreed that communication was the most important thing. This shows the importance of communication in IT outsourcing teams and how useful all the communication tools that facilitate this process are.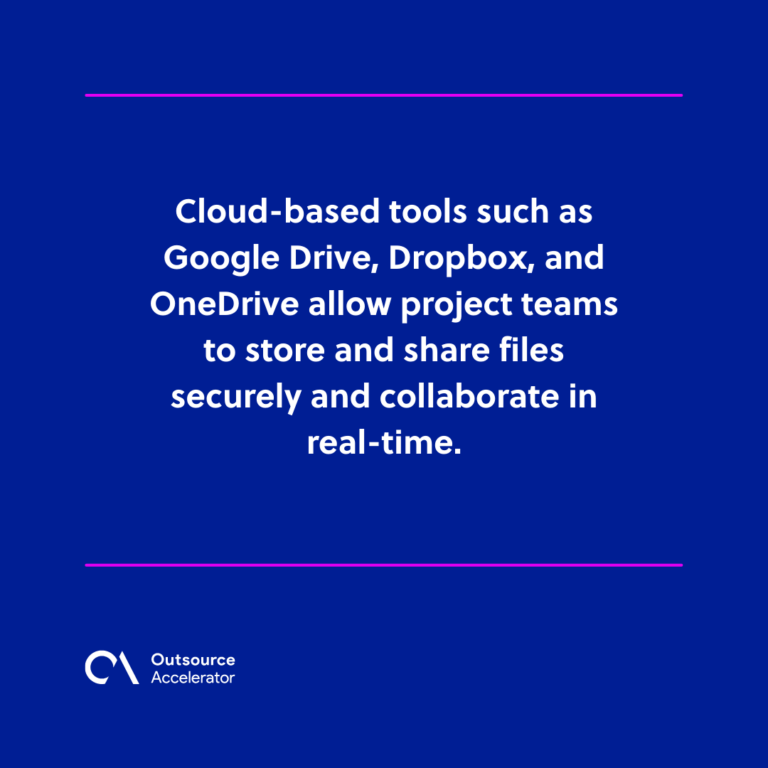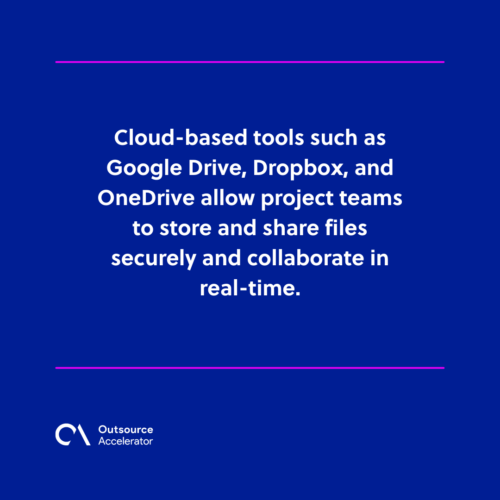 Time tracking software
These types of tools help project managers to monitor the time invested in the different tasks and projects in which the teams work. Examples of these tools are Harvest, Toggl, and Clockify.
Version control software
Version control software helps manage changes to source code and other project files. Examples of popular version control tools include Git, Subversion, and Mercurial.
Cloud-based storage and collaboration tools
Cloud-based tools such as Google Drive, Dropbox, and OneDrive allow project teams to store and share files securely and collaborate in real-time.
How to stay calm in difficult situations in software development
Staying calm in difficult situations during software development, despite utilizing error-handling tools, is crucial for ensuring successful project outcomes.
Here are some strategies to remain calm in challenging scenarios:
Take a break
When feeling overwhelmed or stressed, it is essential to take a step back, take a deep breath, and relax. This break can help in clearing the mind and approaching the problem with a fresh perspective.
Sometimes we just need to distance ourselves and rest for a couple of minutes to look at the problem from a different perspective, which will help to find different ways to solve the situation.
Identify the root cause
Analyze the problem's source to understand the issue's underlying factors, which can help develop effective solutions. Sometimes, worry and panic invade teams, allowing them to be clouded by this situation. In turn, preventing them from seeing the root of what is happening.
Having cleared the root, you can start looking for different solutions.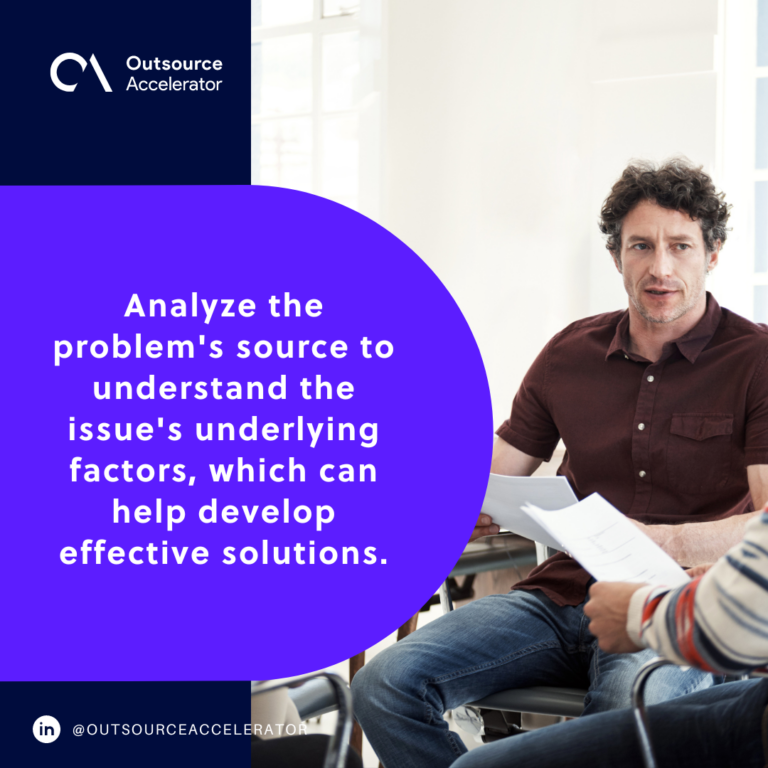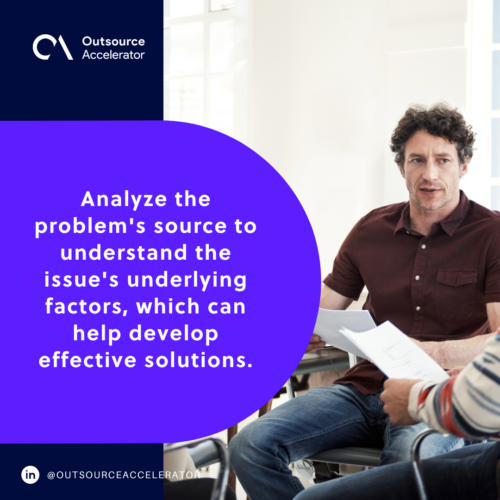 Stay positive
Cultivating a positive mindset can go a long way in staying calm during challenging situations. Focus on the positive aspects of the situation and remain confident in your abilities.
Collaborate with team members
Communication and collaboration with colleagues can help brainstorm solutions and reduce stress levels. In a team, everyone should support each other while working towards the same goal.
Seek guidance
Seek guidance and support from experienced team members or supervisors who can provide valuable insights to tackle complex situations.
Some team members may feel overwhelmed, but in complex situations, experienced leaders are key in guiding the team's direction.
To ensure the quality and efficiency of software development, it is crucial to implement project management tools.
These tools facilitate effective project management. They enhance communication and collaboration among team members while minimizing errors and delays that may arise during development.
By employing appropriate methodologies and tools, IT outsourcing companies can boost productivity, lower costs, and ensure the timely delivery of high-quality software products.
Therefore, implementing project management tools is a vital practice for any company striving to increase efficiency in software development.