Is Pangian legit? Here's everything you need to know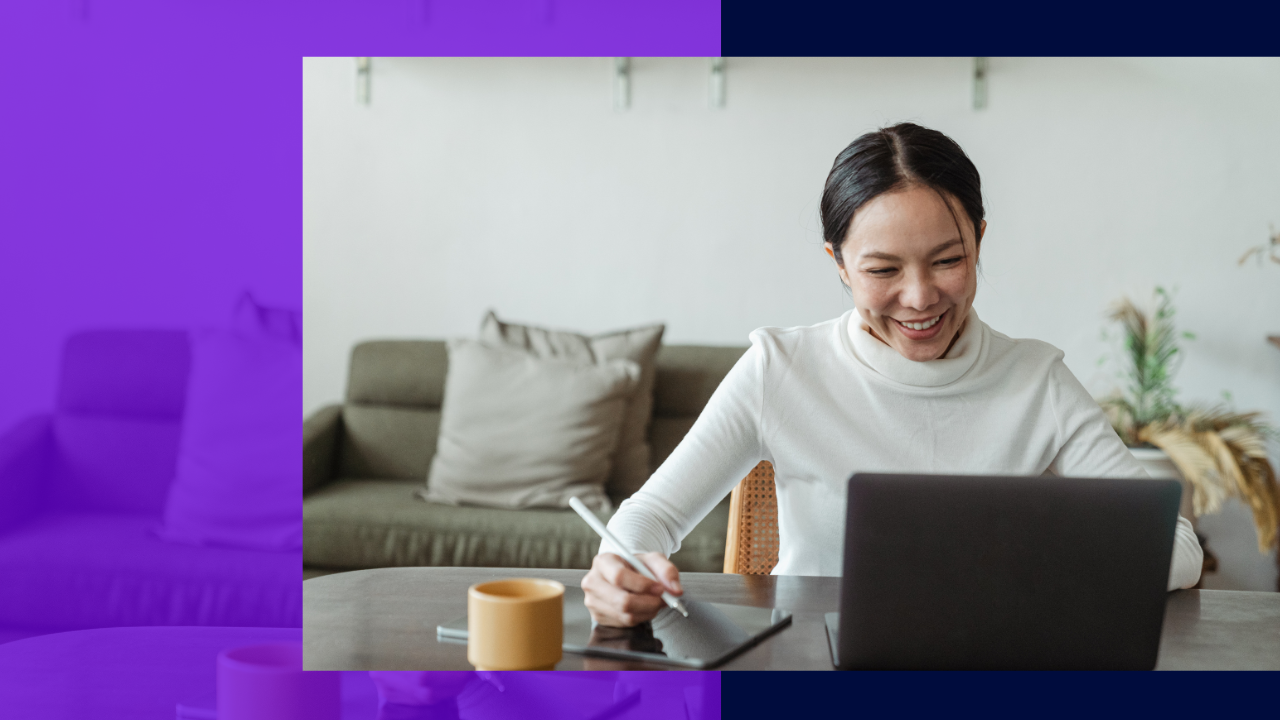 Interested in applying for a remote job? Whether you want full-time work or a gig, there are quite a lot of freelancing sites where you can sign up and access all available jobs locally and across the globe. 
But if you are like many freelance professionals who have been in the industry for years, you better be careful when choosing a platform. Otherwise, you can get scammed. 
One of the recommended sites for professionals considering the freelancing route is Pangian. But what is Pangian? How can you make the most out of your subscription? 
These questions and more will be answered below.
What is Pangian?
Pangian is an online talent platform that was founded in November 2017. It connects employers to remote job seekers in different parts of the world. 
Currently, it has more than 15,000 jobs shared and over 100,000 members of different skills and professions. 
The site is more than just a job board or a global talent platform. It also offers a community or a space where digital nomads can collaborate, exchange ideas, and share experiences.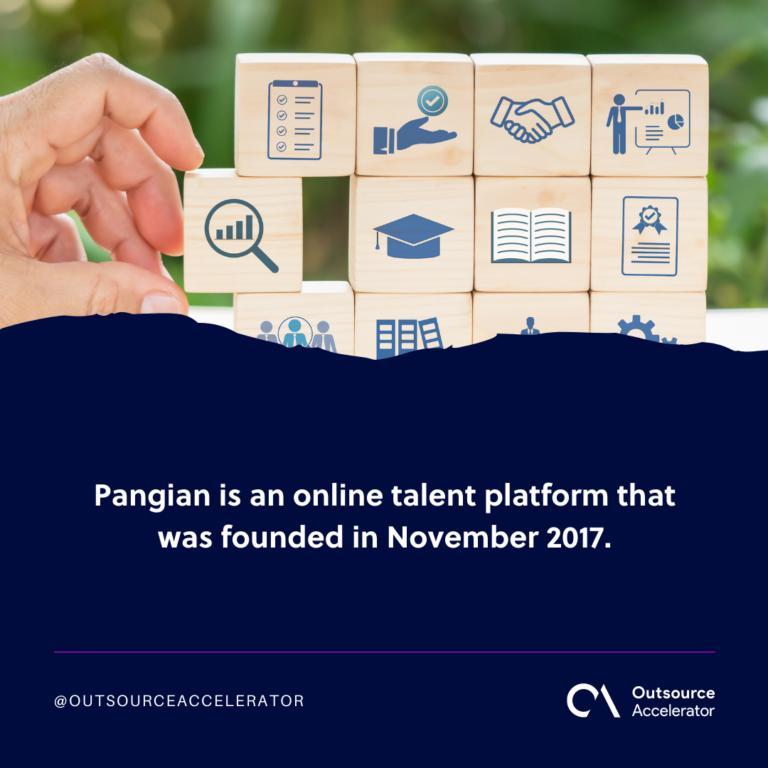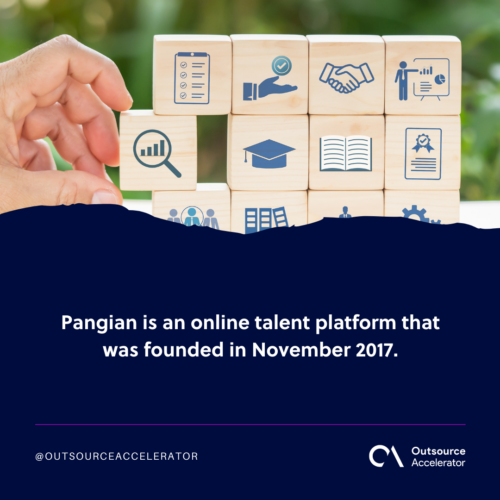 How does Pangian work?
Like most remote jobs platform, Pangian is also membership-based. Both employers and remote workers have to sign up before they can post a job or find one.
Pangian for employers
Pangian provides employers with easy access to a pool of talent, allowing them to hire the most qualified people for the job. To post a remote job, an employer must create a free employer account. 
After that, the employer must choose a job posting package. One is a one-time payment package and the other one is a premium monthly subscription.
Premium subscribers can send e-mail notifications to remote workers, have jobs shared on Pangian's social media, and get featured ads.
Pangian for remote workers
Remote workers are required to make a personal account to use Pangian. Once done, they can start looking for jobs that match their skills, experiences, and preferences. 
For better chances of getting hired, remote workers should complete their profiles with all essential details.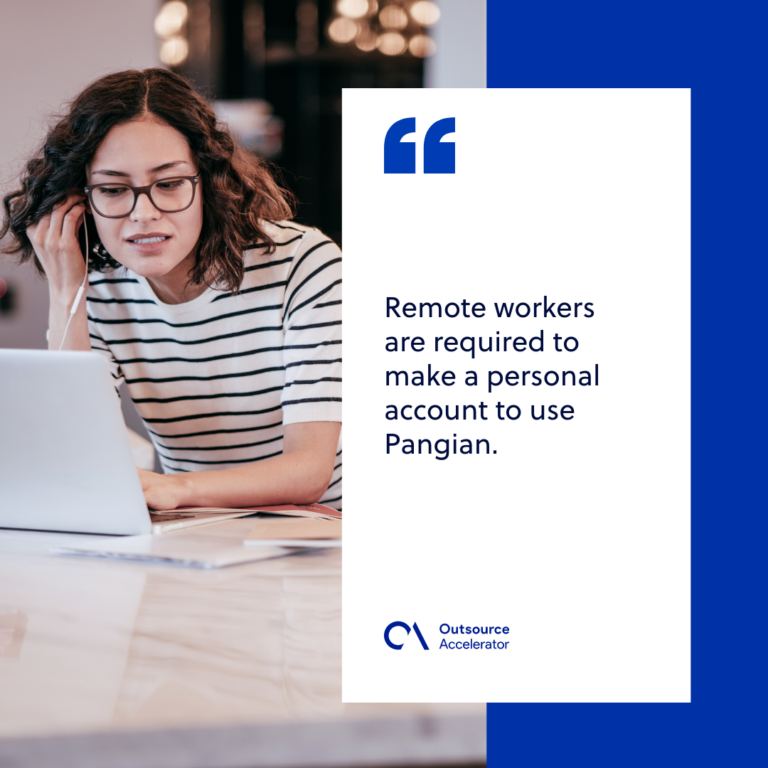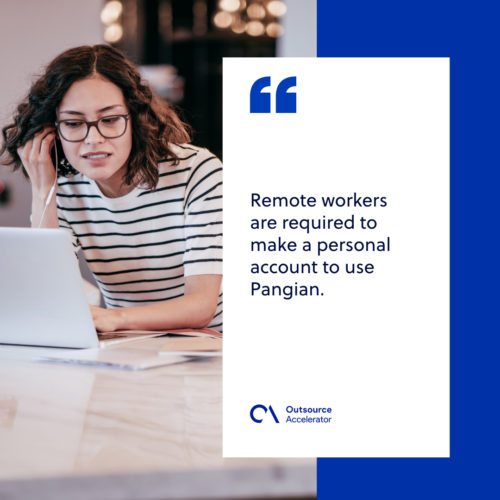 Is Pangian free?
While employers and remote workers don't have to pay a fee to have an account, Pangian is not entirely free. Employers must pay for a job posting package. 
Meanwhile, freelancers should upgrade their accounts to Pro to gain access to more job offerings. This can help them find exclusive positions that may fit their requirements better.
The good thing about Pangian is that it lists job opportunities from reputable companies in both free and pro categories.
How much does a premium membership cost?
Pangian Pro costs $15 per month. In addition to accessing premium positions, pro users can also share referral links with other remote workers and earn points. 
Other benefits include a personalized job dashboard, custom job recommendations, and new Pangian job alerts.
Pangian's common issues and complaints
Because Pangian is relatively new in the freelance scene, reviews are still limited. The opinions are mixed with positive and negative feedback. 
Some users complain about the slow loading of pages on the site. Others have an issue with its interface. Compared to other platforms, Pangian's interface is cluttered and can be confusing. 
For some employers, the fact that Pangian has no free job posting is a setback. Not offering discounts for multiple job postings and giving an unlimited job postings option are also perceived negatively.
Tips on attracting employers on Pangian
A 2023 study by Buffer found that 98% of the respondents prefer working from home and recommend remote jobs to others. 
This explains why the competition is getting tougher. To attract employers, remote workers need to level up their game. 
Below are some tips Pangian users can try to get more clients and land their dream job:
Upload a profile and a cover photo
Employers want to make sure that they are talking to a real person. So, it's imperative to have a profile picture and a cover photo. They do not need to be formal. They must be photos that show the user's personality.
Link social media accounts
Nowadays, employers are checking the social media accounts profiles of candidates as part of the screening process. Hence, linking Facebook, Twitter, and Instagram is a must.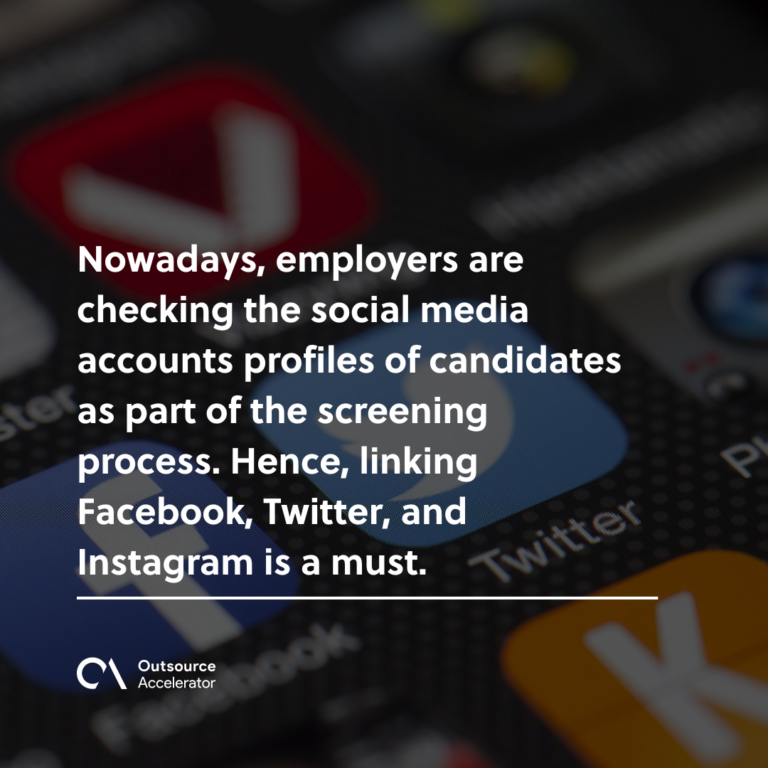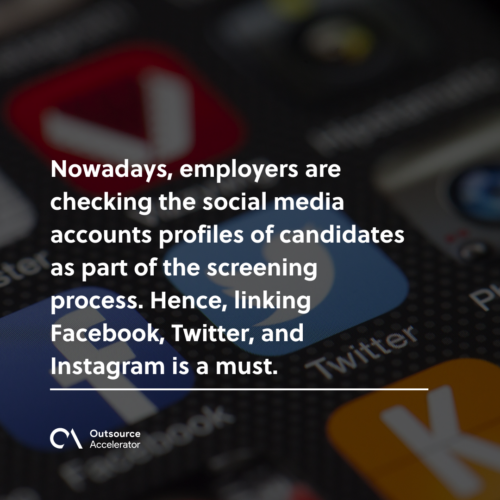 Create the best bio
In 220 characters, write a professional bio that makes a great impression. Users should convince future employers why their profiles are worth exploring and why they are worth considering.
Showcase skills and talents
Pangian users should not hold back when it comes to showcasing their skills. They must include everything, including educational attainments, languages spoken, talents, and competencies because these are the areas that employers check. 
They should also add their hobbies and interest to add a little personality to their profiles. Some users even upload self-introduction videos to better stand out.
Is Pangian legit?
Pangian is a legitimate remote job platform that gives opportunities to employers and freelance workers. It has a global reach, which makes it a viable option for expert and budding remote workers across the world.