Is cold calling illegal?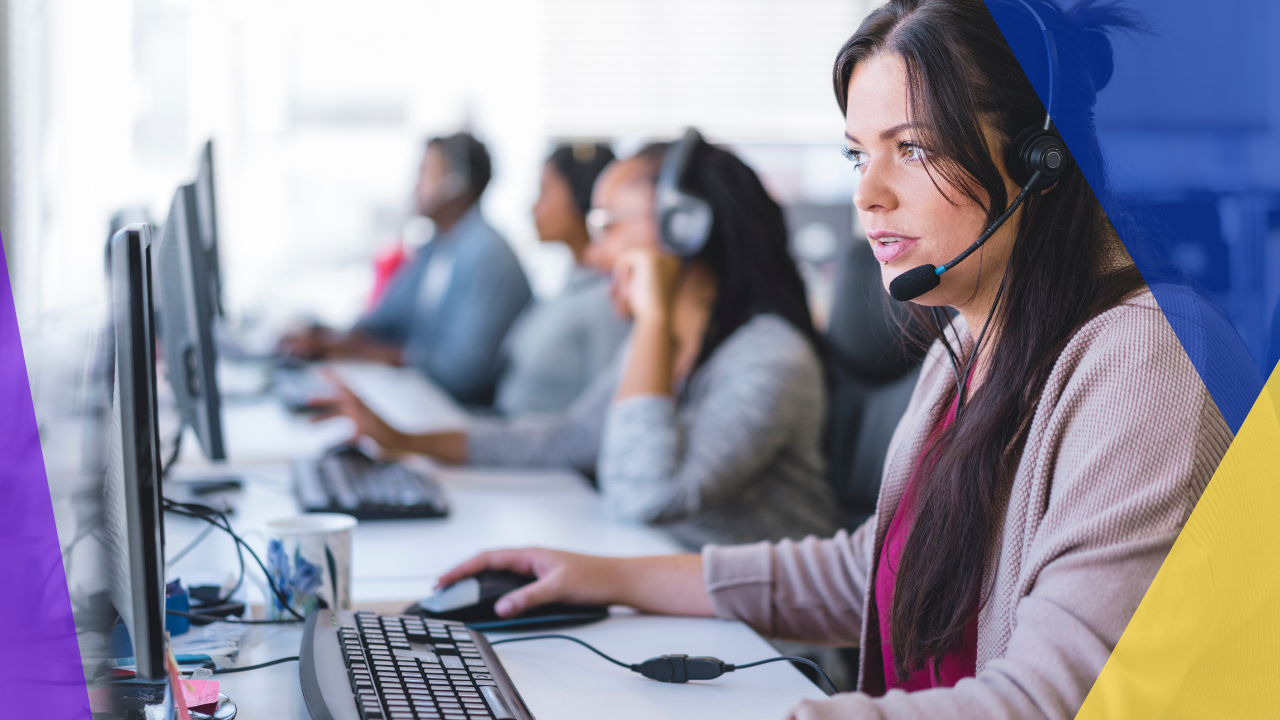 Because the market is getting more and more saturated, cold calling is turning colder than ever. Meaning, even if you spend so much time on training your employees, you only get a slim chance of generating prospects' interest and gaining new customers.
Cold calling is one of the most traditional ways that businesses make a sale. Several companies still rely on this approach because of its one unique feature — human interaction.
Human interaction is a great way to build trust and create a relationship between the company and the potential customer. However, like any business strategy, it is important to determine first whether what you are doing is legal or not.
What is cold calling?
Cold calling is a telemarketing method in which a sales agent attempts to entice prospective customers through unsolicited calls, emails, faxes, or door-to-door visits.
The target for cold calls is individuals who have not demonstrated any previous interest in a company's product or service.
Cold calling is usually the first and most critical step in building a business's sales pipeline. To begin a relationship with potential clients, a representative will have to make the first contact and hope that they can acquire high-quality leads within the first minutes of conversation.
Generally, the question, "Is cold calling illegal?" can be answered with no.
However, since most brands now include cold calling in their sales strategy, several countries have imposed restrictions on how it should be done.
Different rules apply to different locations, and they're generally stricter for organizations that intend to market their solutions to individuals than to other companies.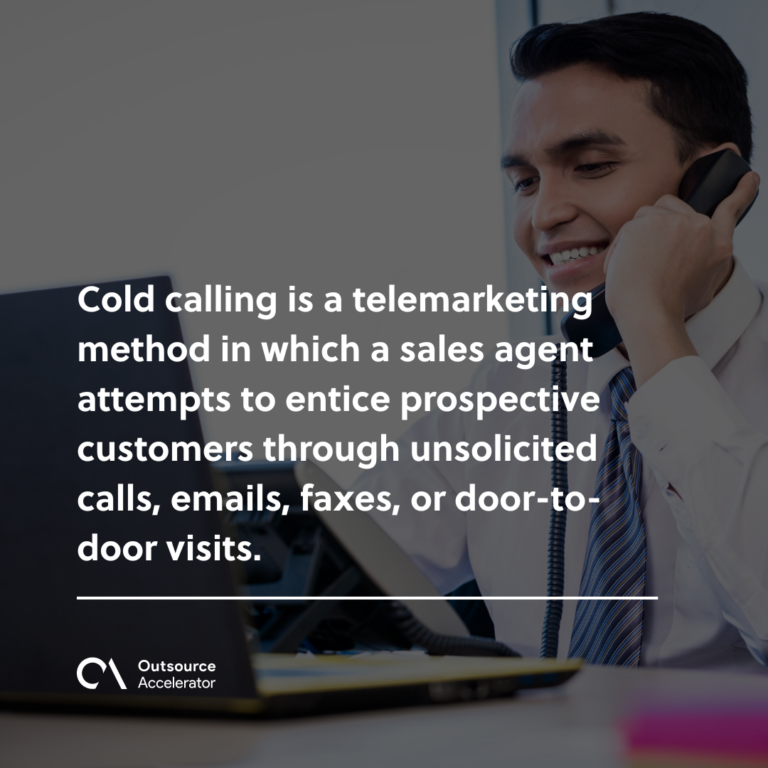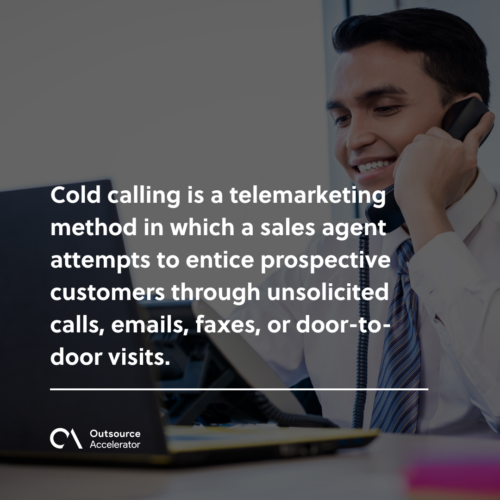 When is cold calling illegal?
To avoid potentially running into any legal issues, it is crucial to be aware of the cases when cold calling is illegal.
Here are some of the things you must NOT do in cold calling.
Using automated calling systems
Automated calling systems use software to input a phone number in the company's calling list and automatically dial it.
This system usually makes sense in situations where the company has to make a lot of outbound calls, and speed and accuracy are essential.
However, some customers do not want to be included in any company's calling list. That is why countries like the United Kingdom consider it illegal to use automated communications for direct marketing purposes.
In cities where there is not an explicit law banning this strategy, it is mandatory for companies to give the right identification (e.g., name, company, address) before continuing on their sales talk.
Sending unsolicited emails
What is more annoying than getting unsolicited calls? Being haunted by cold callers even through email.
Some countries prohibit sending unsolicited marketing emails to email addresses without the explicit consent of the user. Disguising one's identity and intentions just to gain a customer is also considered an illegal practice of cold calling.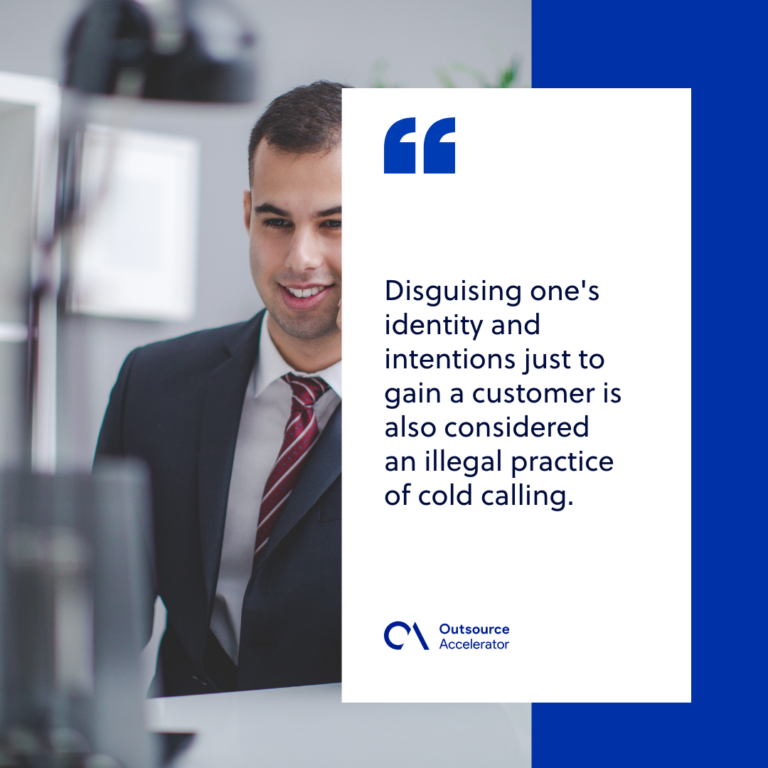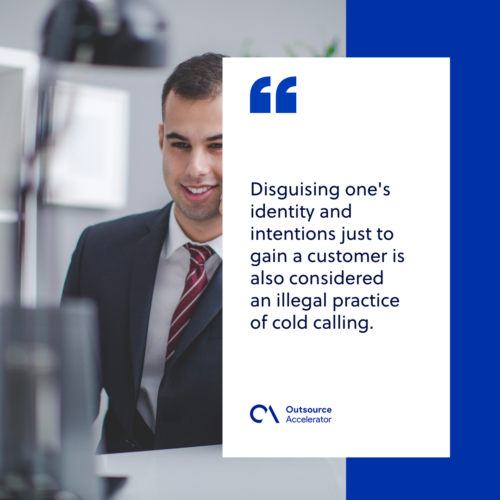 Calling past work hours
No one wants to receive a call, much less an unsolicited one, at the most inappropriate times. That is why most countries only allow cold calling during normal business hours — or from 8 AM to 6 PM.
This timeframe is only waived with customers who give companies permission to contact them at any time of the day.
Collecting money without consent
In the age of phone scams, security companies and government agencies are always warning the public against sharing any of their personal information with anyone.
With cold calling, several countries require written consent from the client before getting access to the client's bank account.
Most security companies don't ask for this, and other businesses now offer other means of collecting payments instead of getting the customer's account info via cold calling.
What is telephone consumer protection act?
The Telephone Consumer Protection Act (TCPA) is a piece of legislation that protects customers against unsolicited telemarketing calls and text messages. It regulates how and when businesses may contact customers and gives them the option to opt out of receiving such cold calls and texts.
The TCPA is crucial because it protect consumers from unsolicited telemarketing calls and text messages and gives them the ability to select how and when corporations contact them with prior express written consent.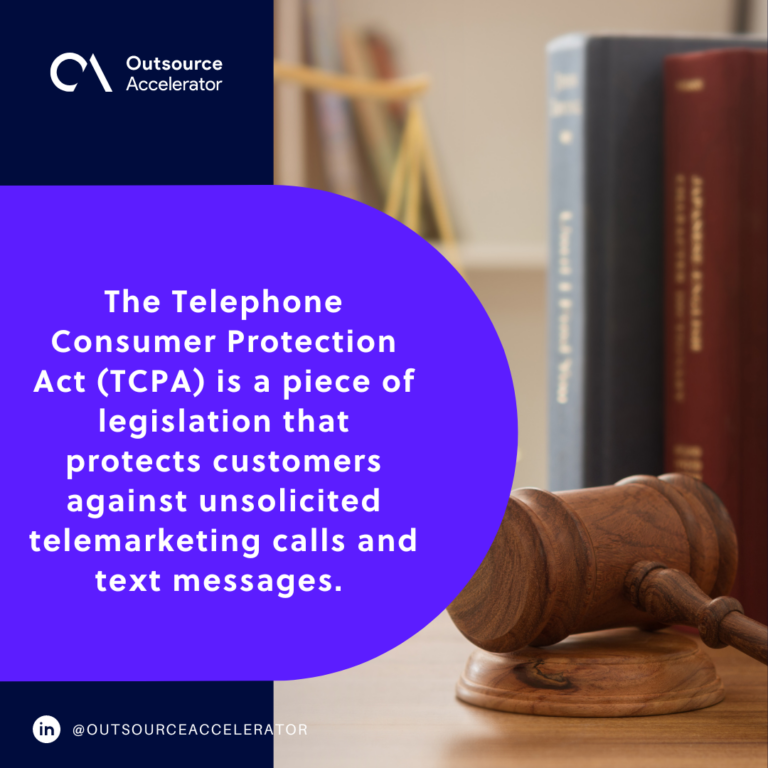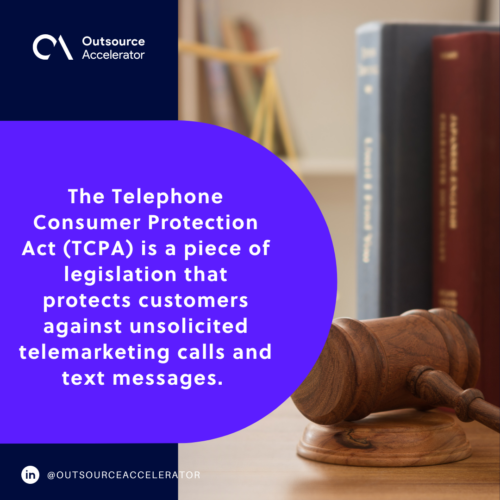 Common cold calling rules you need to know
There may be telemarketing sales rule or legal rules and regulations when it comes to cold calling activities, depending on the location of the cold caller and their recipient.
While cold callers have to be well-versed in every law or regulation that applies to their telemarketing actions, there are some foundational rules that every cold caller needs to be aware of.
Here are some of them:
Establish your identity
Instead of pitching your product immediately to the call recipient, telemarketing companies have to make sure that their cold call scripts always start with an introduction.
Cold callers must state the following things clearly and conspicuously to avoid misunderstandings.
Identity of the seller,
Purpose of the call,
The type of product or service being offered, and
The case of the price promotion, if any.
Respect the customer's timeframe
As mentioned above, customers will only feel annoyed if a cold call passes their phone at inconvenient hours.
Before hitting the call button, ensure you are still within business hours. Remember to also avoid calling people on weekends and holidays as much as possible.
Stay honest
Honesty is the best policy — even in cold calling! There is a huge difference between good marketing and misleading prospective clients.
In order to gain the interest of your target audience, you must always stay honest with your customers, even if you are just talking with them on the phone.