Exploring HR statistics: Trends and insights in 2023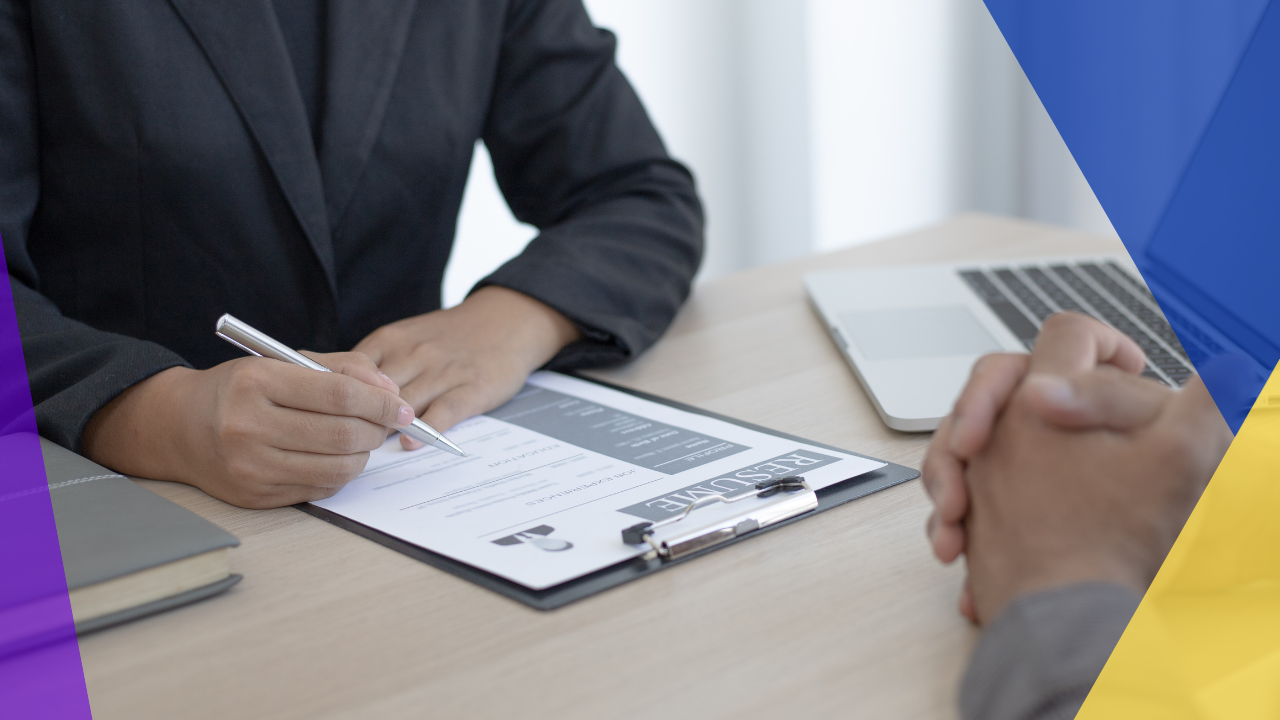 This year, a fresh array of trends and statistics shows the intricate process of human resource practices.
These HR statistics aren't just numbers; they're windows into the evolving nature of recruitment, leadership development, employee well-being, and workplace dynamics.
By understanding and leveraging these statistics, organizations can enhance their people-centric strategies and foster a more productive and harmonious workplace.
HR statistics overview
"60% of HR leaders' top focus for this year is improving leadership effectiveness."
— Source Gartner
"In India, the average cost per hire is roughly $1000, compared to a global average of $4,700. Understanding hiring data is crucial for lowering recruiting expenses and boosting revenue and profitability."
— Source LinkedIn
"62% of organizations are looking for ways to save expenses, which puts HR under pressure to produce more value with fewer resources."
— Source PwC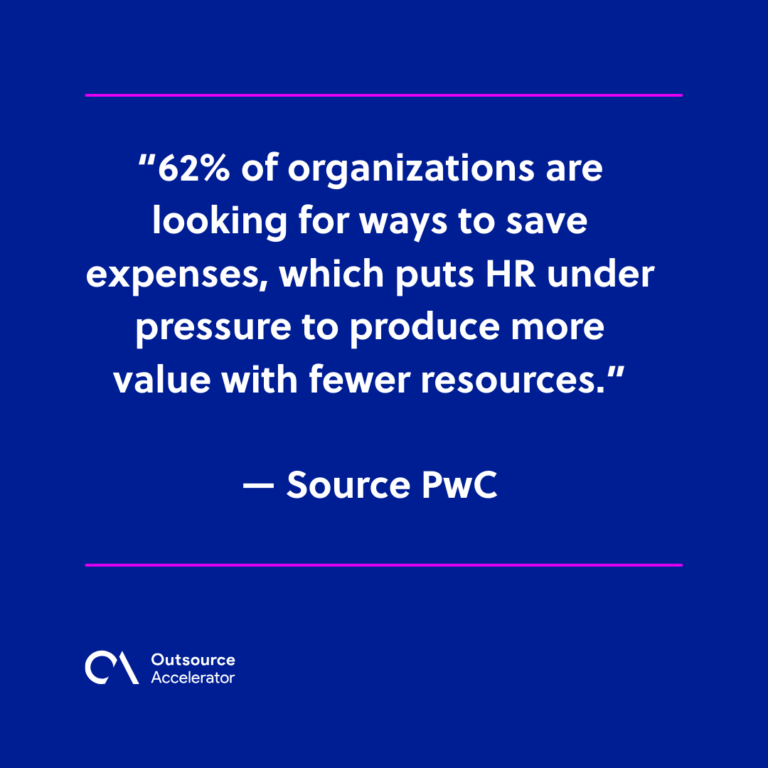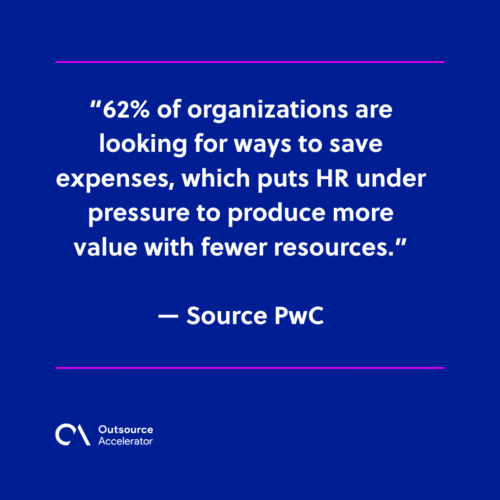 "Many businesses have too many personnel in their HR department, with the average HR-to-staff ratio of 2.57. This ratio rises to 3.4 for small businesses, then to 1.22 and 1.03 for medium and large businesses, respectively." 
— Source Indeed
"63% of HR hiring managers and talent acquisition experts believe AI has improved their organizations' recruiting processes."
— Source LinkedIn
Human resources have evolved from mere administrative functions to strategic contributors that shape an organization's culture and success. Today, data forms the bedrock upon which HR decisions are made.
A comprehensive understanding of HR statistics enables companies to track performance, predict trends, spot challenges, and identify opportunities for improvement.
Key HR statistics you should know 
As we delve into the specifics in the following sections, you'll gain valuable insights into the dynamics of the HR processes:
Let's explore more of these HR statistics in detail below and discover their profound impact on modern workplace management.
Recruiting and hiring
73% of applicants, according to HR Cloud, are passive job searchers, or those who are working and not actively seeking work but are still interested in improved career options.
Gartner reports that 86% of employees read business evaluations and ratings before applying for a job. Only 67% of males share this sentiment.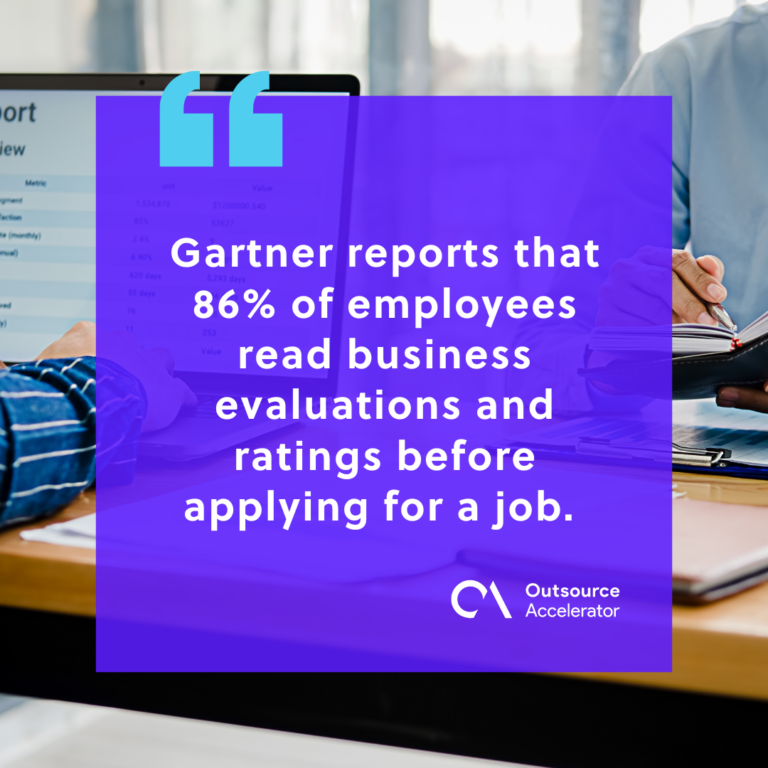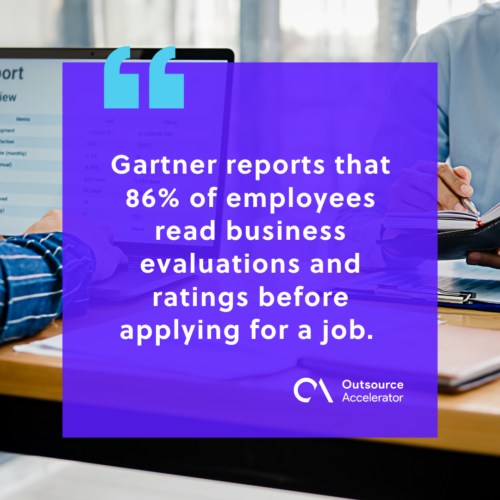 This indicates that employees are interested in knowing how others perceive the company to gauge its work culture, management style, and overall environment.
Meanwhile, according to a CareerBuilder poll, 74% of employers believe they have made the wrong hiring decision for a particular position.
It is an expensive error, given that the average cost of bad hiring is close to $15,000, and the cost of missing an excellent applicant is close to $30,000. This highlights the potential opportunity cost of not selecting the best candidate.
If a highly qualified candidate is overlooked, the company could miss out on their contributions and potential positive impact on the organization.
These HR statistics collectively emphasize the complexities and challenges associated with the hiring process from both the job seeker's and employer's perspectives.
Job seekers are increasingly concerned about the reputation and culture of potential employers. That's why many currently employed applicants are still interested in exploring better opportunities. 
On the employer side, the hiring process is not always straightforward, with many employers feeling that they've made incorrect choices, leading to financial implications.

HR onboarding
According to Investopedia, the average expense to onboard a new employee is $1,400. Small firms with less than 1,000 employees bear the brunt of the expense since they have less access to training resources. 
Costs for large businesses with over 10,000 employees are around half as high. Generally, a business takes six months to break even on a new hire.
These HR statistics highlight businesses' financial considerations and challenges when bringing new employees on board. 
Small firms often grapple with higher expenses due to limited access to training resources, while larger businesses benefit from economies of scale. 
Leadership development
Another Gartner's survey showed that 60% of HR leaders said improving the efficacy of their management team is part of their goal to enhance the future of work in 2023. 
This HR statistic underscores the critical role that leadership and management play in shaping work trajectories in the coming years.
Organizations recognize that the success of their future endeavors heavily relies on the capabilities and performance of their management personnel.
Employee retention rates
US Bureau of Labor Statistics cited those aged 55 to 64 had an average tenure of 9.9 years, while those aged 25 to 34 had only 2.8 years. Men also had 4.3 years of average tenure vs. 3.9 years for women.
In terms of numbers, resigning accounts for around 2.5% of turnover, whereas layoffs and firings account for approximately 1%.
These HR statistics shed light on the dynamics of employee tenure in terms of age and gender. They provide insights into the differing levels of commitment and job stability across different groups. 
The data underscores the evolving nature of employment patterns, with younger workers and women experiencing shorter job tenure.
On the other hand, EBN found that replacing an employee costs 33% of businesses' income. To replace an employee earning $45,000, you would pay $15,000 in compensation. 
Turnover costs can include lost productivity and the expenses of recruitment, hiring, and onboarding.
Employee burnout
According to 75% of HR managers, more employer direction would enable them to prioritize their tasks more effectively and reduce stress.
This suggests that managers value clear expectations and guidance from their superiors. The reason is it helps them navigate their responsibilities more efficiently and alleviates the pressures of their roles.
CNBC revealed that burnout affects 32% of female employees more frequently than men, and 43% are middle HR managers who report feeling burned out the most.
These professionals, who hold middle management positions within HR departments, are particularly prone to feeling overwhelmed and exhausted by their job demands. 
The higher prevalence of burnout among female employees underscores the necessity of addressing gender-specific challenges in the workplace.
The fact that middle HR managers are most affected by burnout highlights the importance of supporting and managing the well-being of individuals in critical roles.
Employee engagement and productivity
A Gallup research published in early 2022 revealed that 32% of full-time and part-time workers are engaged, while 17% are not. 
45% of employees report feeling emotionally exhausted at work, and the younger the individual, the more likely they are to express these feelings.
Meanwhile, 70% of employees say the team leader's excellence results in more engaged colleagues and work relationships.
These HR statistics show that employee engagement is a crucial factor in organizational success, with a notable percentage of workers engaged.
In contrast, others are not as connected to their work. Emotional exhaustion, particularly among younger employees, reflects their challenges navigating workplace demands.
The impact of team leaders is evident, with a majority acknowledging that excellent leadership positively influences their engagement and relationships at work.

Diversity in the workplace
48% of Generation Z is racially diverse, with the majority identifying as non-white minorities. However, one in every four Black, Hispanic, or Latin employees has faced workplace prejudice.
On the gender-based side, women are less likely to negotiate their income because of gender bias. Research shows that when women ask for a pay rise, they are generally viewed as greedy or uncooperative.
These insights highlight the importance of fostering inclusive workplaces where all employees feel valued and supported regardless of background.
Moreover, addressing gender bias in salary negotiation is essential to ensure that women are treated fairly and equitably in compensation.
HR technology statistics
Take a look at these HR statistics in connection with the use of the current HR tech innovations: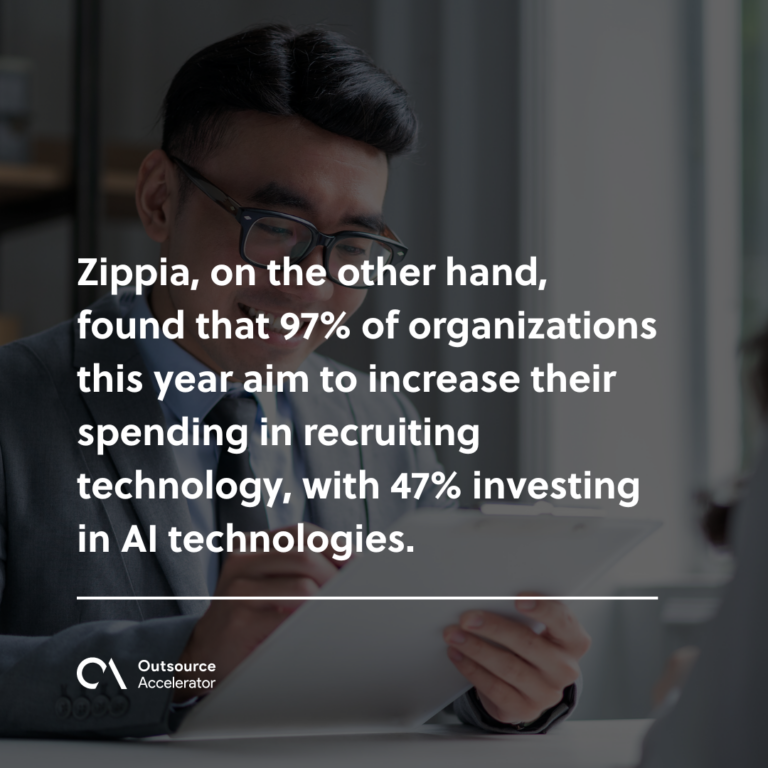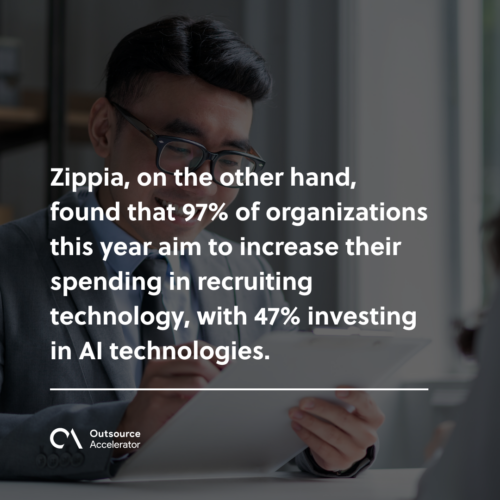 How can HR statistics improve your workplace management?
Integrating HR statistics into decision-making processes can yield multifaceted benefits for organizations.
By analyzing recruiting data, HR can tailor their approach to attract top talent with the right skills, reducing time-to-fill roles.
Insight into onboarding statistics and leadership development enables HR to refine the onboarding experience. This ensures that new hires are set up for success and are more likely to stay with the company.