HR Outsourcing
Last updated: October 20, 2021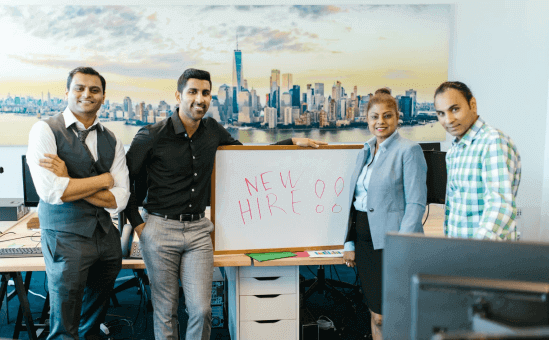 Human resources handle the welfare of the employees, where they get involved in recruitment, hiring, onboarding, training, up to payroll. They keep the office environment stable and are a crucial part of a business especially when they grow and hire more people.
While established enterprises have built their internal HR department, startups often have a limited budget to hire their own team. They need to break the bank to provide the resources needed. Good thing there's another way to comply with their needs, which is through business process outsourcing.
Why outsource HR
Outsourcing companies made their services available for SMEs with the help of easy access to technology. This became perfect, especially for those whose employees grow in numbers. 
There are different reasons why a business outsources HR services:
To cut costs.

Primarily, they outsource to cut costs on labor and resources. For startups, hiring in-house employees can be expensive since they only have a limited budget.
To establish a more diverse network.

Outsourcing doesn't just give them the chance to hire local employees. Instead, they have a wide range of talents to choose from.

To expand the business more easily.

Outsourcing HR services enables them to scale their employees easily. This gives them the flexibility to employ teams for other functions.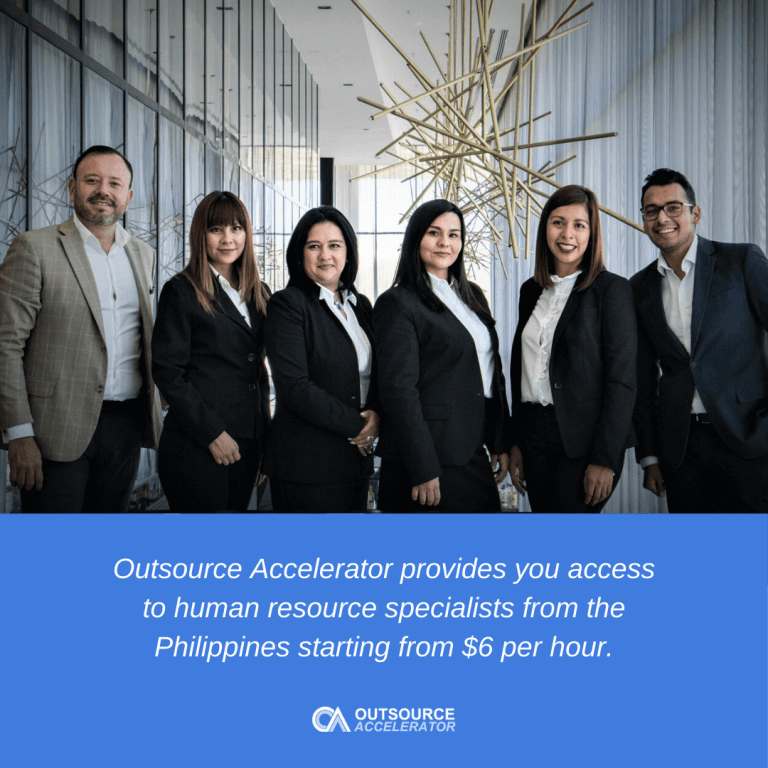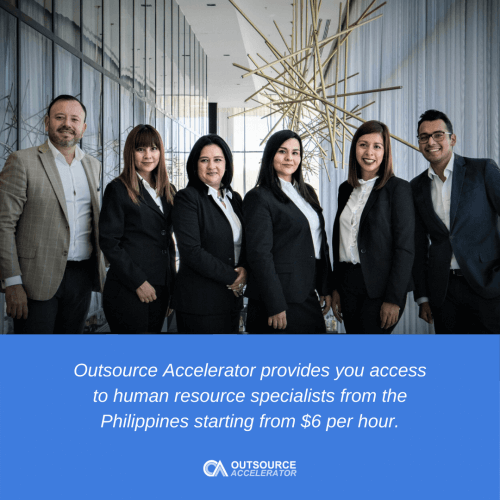 HR outsourcing services
HR services can be outsourced in different ways: through hiring a freelancer, an agency, or through an outsourcing company.
Freelancer
This option is suitable for businesses with few employees to manage. Freelancers are mostly hired through different platforms such as UpWork and Fiverr. A virtual assistant is the most common employee hired for these services. Employers can directly contact and hire them through these platforms. 
Agency
Agencies work the same as a freelancer, with the main difference that they now engage with a team rather than an individual – they are hired to do different HR administrative tasks such as payroll, taxes, and employee benefits. They usually handle larger groups of employees in a company.
BPO company
Working with an outsourcing company provides you access to a dedicated team that is set up to accomplish HR duties on a full scale, from recruitment, hiring, onboarding, and training. The BPO company covers the tools and equipment that the team will use. They provide these employees' onboarding, training, salaries, benefits, and incentives to keep them motivated.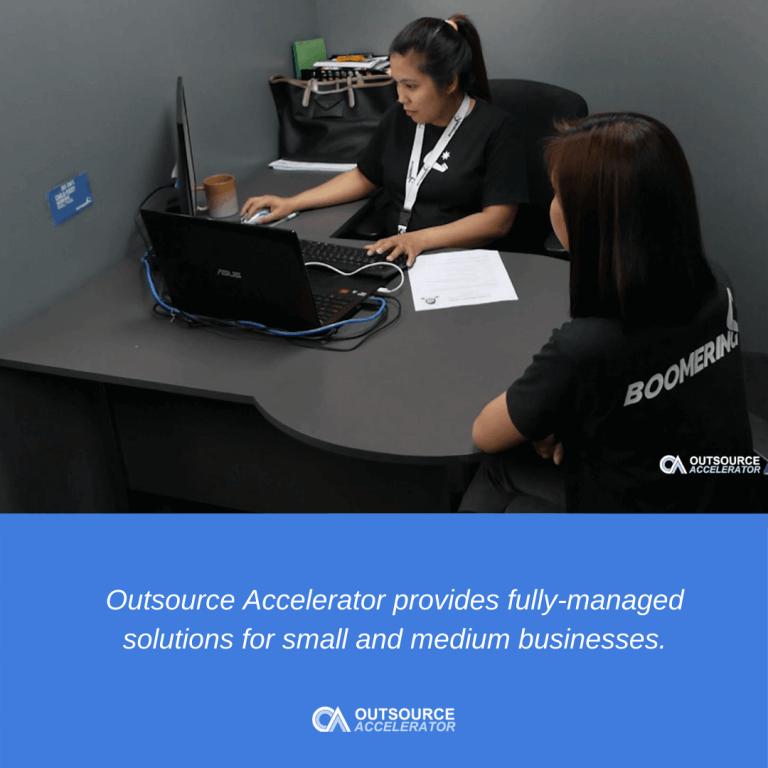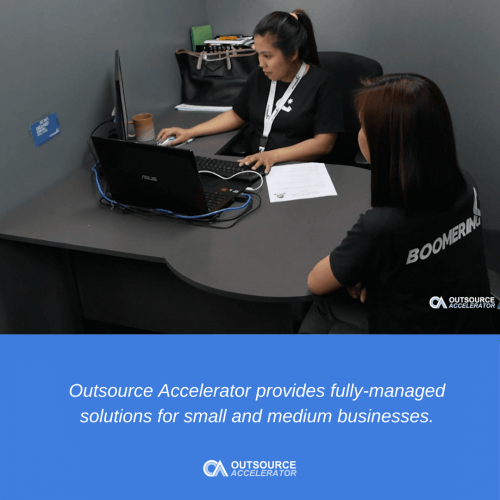 Benefits of HR outsourcing
Outsourcing HR services has great benefits to a company: 
Software-as-a-Service (SaaS) advantage.

These teams use different software for better HR management. With SaaS, they can streamline their duties such as payroll, onboarding, and training in one place.
Better documentary and tax compliance

.

They are experts in handling and filing documentary requirements, particularly employees' social security and tax documents. Employers can assure that these teams do it with high accuracy and fewer errors to prevent penalties.
Additional employee benefits.

With outsourcing HR, employers may even get the opportunity to expand the benefits they give to their employees. It can include life insurance policies, wellness training, retirement plans, and bigger bonuses and incentives. 

Bigger cost savings.

Outsourcing, in general, can help businesses generate huge savings. It can help them save up to 70% on labor costs and equipment especially when they outsource offshore.
Outsourced HR solutions
Businesses can outsource full or partial HR services. Those with a small team outsource specific areas they need help with, such as recruitment, screening, onboarding, and payroll. Full services, meanwhile, are availed by those who are starting out to build their HR team. This includes training, employee record handling, and turnovers. 
HR teams with full services availed usually generate enhanced reports such as employee turnover and satisfaction, training needs, and employee onboarding for their clients. They also use fully-packed payroll + HR platforms for a more accurate and more convenient way of handling these tasks. Some of these include:
Paychex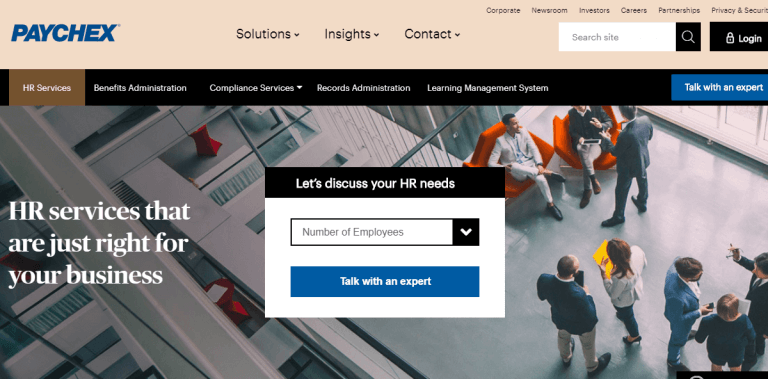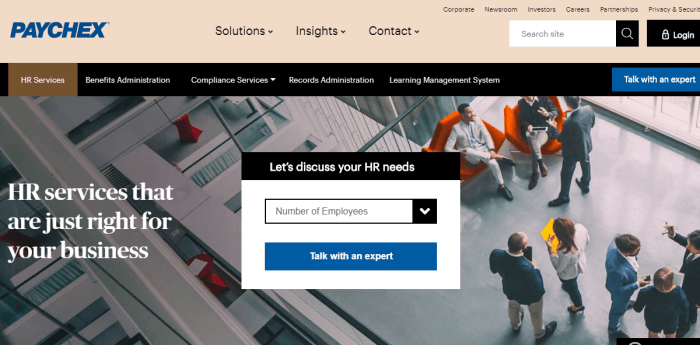 Paychex is the perfect HR and payroll solution for small businesses. Its features, aside from payroll and bookkeeping solutions, include accurate tax filing and automatic payment, employee onboarding, training, and financial wellness program. 
ADP HR Services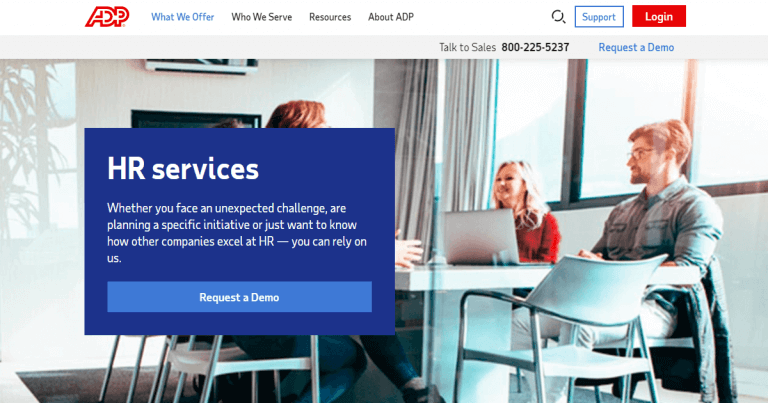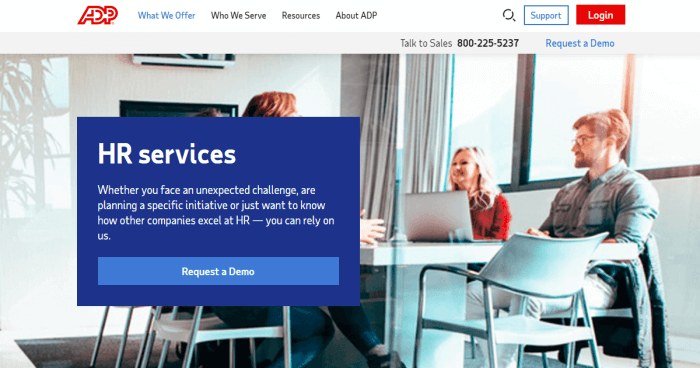 Though designed primarily for large enterprises, ADP HR Services also offers its HR services to startups and SMEs. It has full features available from recruitment, onboarding, training, and work-life assistance program, to full payroll functions. The platform even allows its clients to outsource either partial or full HR services through its PEO.  
G&A Partners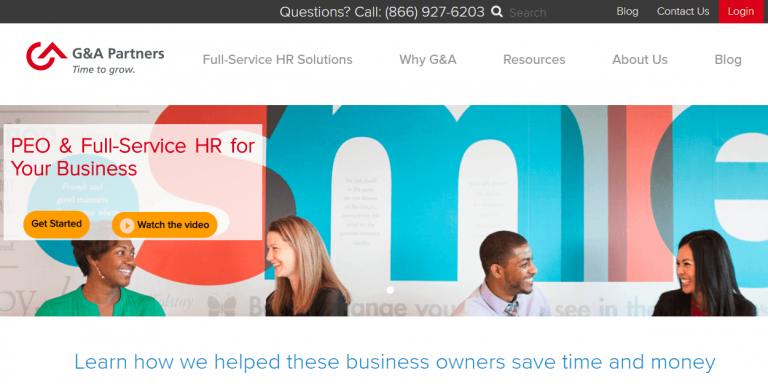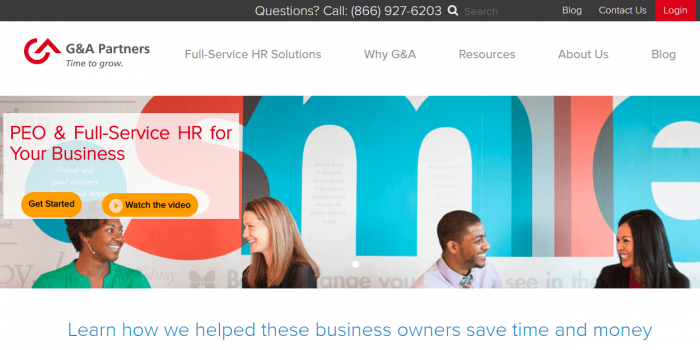 G&A Partners provide outsourced HR solutions, payroll, and employee benefits to its clients. They mostly cater businesses from the healthcare, manufacturing, and professional services industry. They have an HR technology that they use for their services called 'Worksight', a software-as-a-service (SaaS) platform run with Single Sign-On technology.
Trinet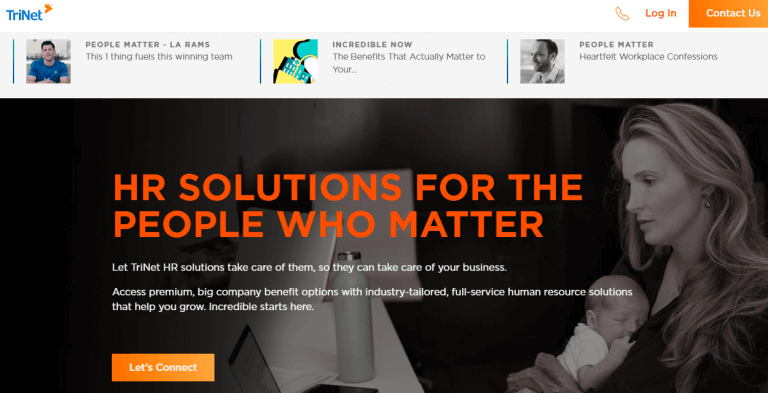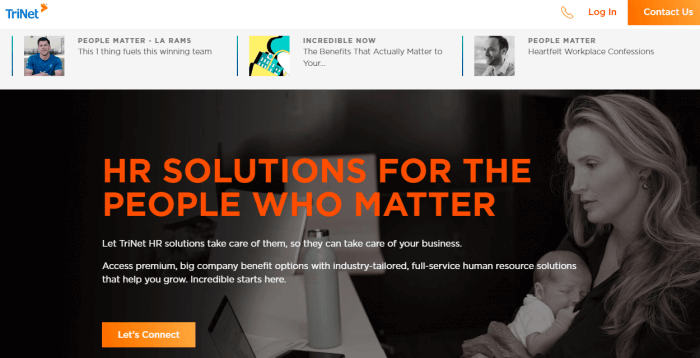 Trinet is a PEO that offers HR solutions for small and medium businesses. They offer HR consultation, risk mitigation, and payroll services to their clients through a single platform. Businesses can either hire their individual services, packaged solutions, or full-service PEO depending on their needs.
Insperity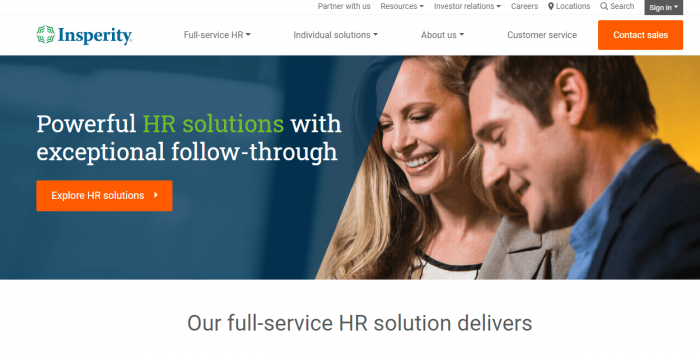 Insperity offers two separate plans with full HR services to small and large businesses. Both cover solutions from employee onboarding to retirement plans and insurances. Their small business plan aims to provide stable and supported HR solutions while the large business plan focuses on employee productivity and business profitability.
HR outsourcing companies
India and the Philippines are among the most popular countries to outsource processes, especially HR management. The West goes to these countries because of cheap labor costs, high-quality equipment, strong English proficiency, and 24/7 service. The Top BPO companies in these countries, especially the Philippines, guarantee the best service for their clients anytime they need it.