How to send money online safely and low-cost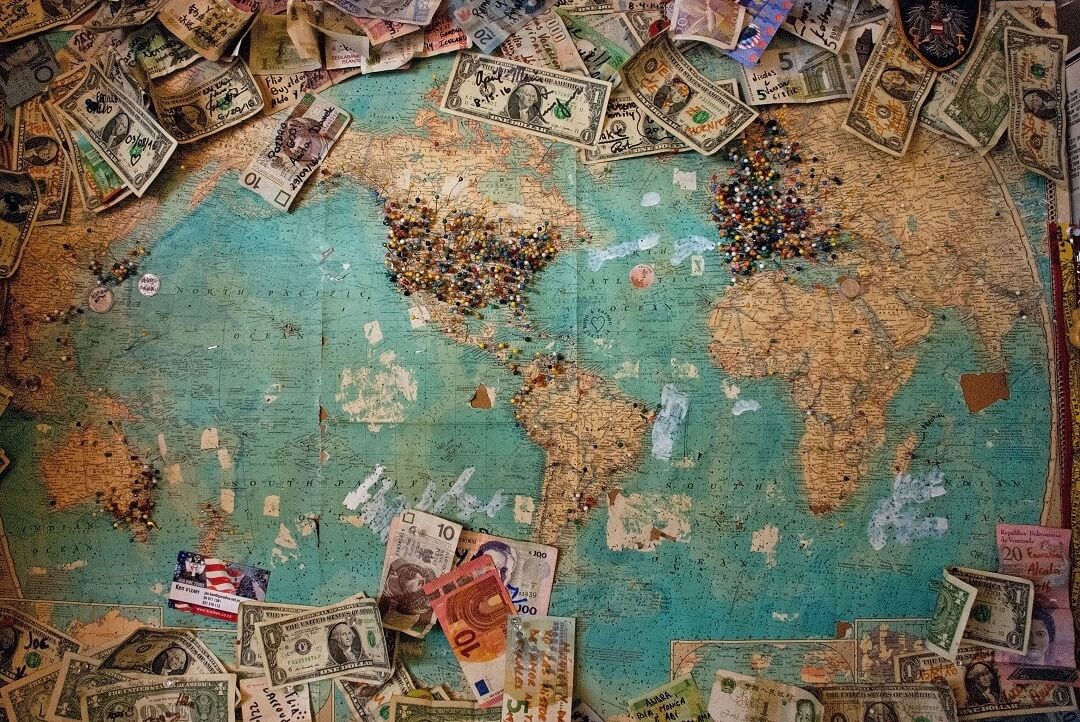 Nowadays, when paying remote workers, online payment is necessary, especially since most of these workers are from different countries. Sending money online can be a bit puzzling, especially when doing it for the first time. Good thing payment service platforms are here to help with that. 
This article will tackle ways of sending money online to pay for remote employees and the best platform to use for payment processing.
How to pay remote employees
Remote employees are people that companies hire for work that does not require them face-to-face interactions. These are usually freelancers, work-from-home employees, and outsourced individuals. Usual interactions with these remote workers are computer-based, from setting agreements to communications to payment for rendered services. 
For remote employees contracted via freelance platforms such as Upwork and Fiverr, these platforms have a built-in payments page where clients and employees can track their payment transactions. To use this, the client must link their bank accounts or credit cards directly to the platform and add funds to their account.
Depending on the payment terms agreed upon by the employee and the client, the latter may pay the client by part or upon submission of the final output by the employee. Payments will be deducted to the client's account with sufficient funds.
This may be an easier way. However, these platforms may still pose a threat to the client's safety, exposing them to potentially risky activities by their contracted employees. So it's still best to link a payment service provider to these platforms for additional data protection.
The case may be different when the remote employee is contracted outside freelance platforms. With this, payments can be transferred directly through a payment service provider. The client just has to ask for the employee's account details, then use the platform to send their payments.
Online payments comparison
With different payment platforms in the market, clients must consider a wide range of offerings, especially those with low transfer fees and currency exchange fees.
One of the most popular platforms in the market is Payoneer. It is one of the most reliable platforms not just with marketplaces, but also with freelancers and SMEs. With its cheap fees and high diversity accounts, it is definitely one of the most chosen platforms by many.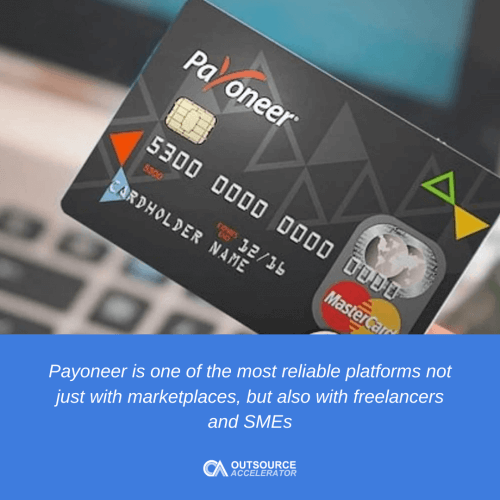 To know how convenient Payoneer is, here is a comparison chart with its three competitors: TransferWise, PayPal, and Skrill.
Payoneer vs. TransferWise
First on the list of comparisons is the British online platform, TransferWise. Founded in 2011, it also offers cheap transfers and currency exchange fees to its users. Clients have the option to only send money internationally or open a borderless account, where they can send, receive, and request payments.
Like Payoneer, TransferWise gives multiple virtual accounts to its users for each currency. 
Their debit Mastercard may also be used worldwide and can be managed through a smartphone app.
However, most reviews on the platform state that there might be 'hidden fees' when it comes to converting currencies. Although, security-wise, both platforms are regulated by international organizations, so safety will not be an issue to both. 
Payoneer vs. TransferWise fees
While both platforms offer low-cost fees – even free – for sending payments, this comparison will determine if which of the two platforms stick to its offers. Say, a client sends $100.00 to their remote employee from a different country. What will the charges be with these platforms?
Sending and receiving money via Payoneer to another Payoneer account is free while transacting to another service provider has a fee of 1-3%, depending on the method used for payment (eCheck, credit card, or local bank transfer).
Payments between Payoneer accounts are processed instantly. So, when the client transfers their payments through the employee's Payoneer account, no fees will be charged and the employee will receive their payment instantly, 
Currency exchange, on the other hand, has a fee of 0.5% of the amount to be transferred. While the platform encourages its users to check other service providers for their rates, Payoneer is still confident that their rates are among the best available.
Meanwhile, TransferWise transfer, through its send money option, charges 0-3% depending on the form of payment used (ACH, wire transfer, debit card, or credit card) plus up to 2% transfer fee, depending on its destination. A 2% transfer fee will still apply with its borderless account, even between TransferWise accounts.
Applying the situation, when the client sends their payments through TransferWise accounts, whether with a borderless account or not, charges of up to 2% will still apply to the transfer. Also, it might take them 1-2 days for the employee to receive their payment.
Payoneer vs. PayPal
The next comparison for Payoneer is to its closest competitor: PayPal. Founded in 1996, PayPal has established its name to be one of the most used payment platforms in the world. 
Unlike Payoneer, PayPal has made multiple payment methods within its platform alone. From having its own shopping cart, enabling fast checkout (OneTouch), to creating a Social link that everyone can easily share to their page (PayPal.me) and enabling payments through mobile (Venmo), PayPal surely came a long way.
However, everything has its downside. Some users have multiple platforms because they find it cheaper and more convenient than PayPal, though many users are satisfied with its security features.
Payoneer vs. PayPal fees
Given the scenario from the first one, this comparison will determine which can be a cheaper and more convenient way of sending payments.
Again, sending and receiving between Payoneer accounts is free and instant. So if the client sends $100.00 to their remote employee, they will receive it instantly, with no charges. And depending on the employee's transaction, should they want to convert it to a different currency, they will be charged 0.5% of the amount to be transferred. 
Whereas, in PayPal, whether it's sending or receiving money, a fee of up to $4.99 will apply depending on the country or region of destination. But this only applies if the payment method used by the client is its bank account or PayPal balance. When the client decides to use a credit or debit card, an additional 3.4% fixed fee will be applied as well. In short, they may end up sending only a part of the client's payment net of fees.
Payoneer vs. Skrill
Last but not least is the comparison between Payoneer and another close competitor, Skrill. Founded in 2001 as Moneybookers, Skrill allows payment and money transfers through the internet and highlights its low-cost international money transfer fees.
Aside from sending and receiving payments, the platform is also widely used for buying game credits, trading forex, and cryptocurrency.
Like the three platforms, Skrill is regulated by an international organization, the FCA, which gives its users protection from fraud and money laundering activities, especially for its trading platforms. What's more, Skrill offers a VIP program in the United States for users who constantly uses their accounts in different transactions.
Even with its promising features, Skrill still has a long way to go compared to other platforms.
Payoneer vs. Skrill fees
Applying the given situation earlier, this comparison will determine whether Skrill has a shot over Payoneer.
Still, sending and receiving payments through Payoneer to Payoneer is free of charge and can be done instantly. While Payoneer to other payment providers will have around 1-3% fee depending on the payment method to be used. So if the client sends $100.00 to their remote employee with a Skrill account through bank transfer, the employee will still receive decent pay in their account within a few days.
Meanwhile, Skrill may charge an average of 2%, or around 1.45-5.5%, depends if the client's account has sufficient Skrill balance or not. If the transaction requires currency conversion, an additional 3.99% fixed fee will be charged to the payment. So once the client sends their payment to their remote employee, a fee of up to almost 10% will reflect in their transaction.