Efficient hiring: Choosing the right offshore RPO partner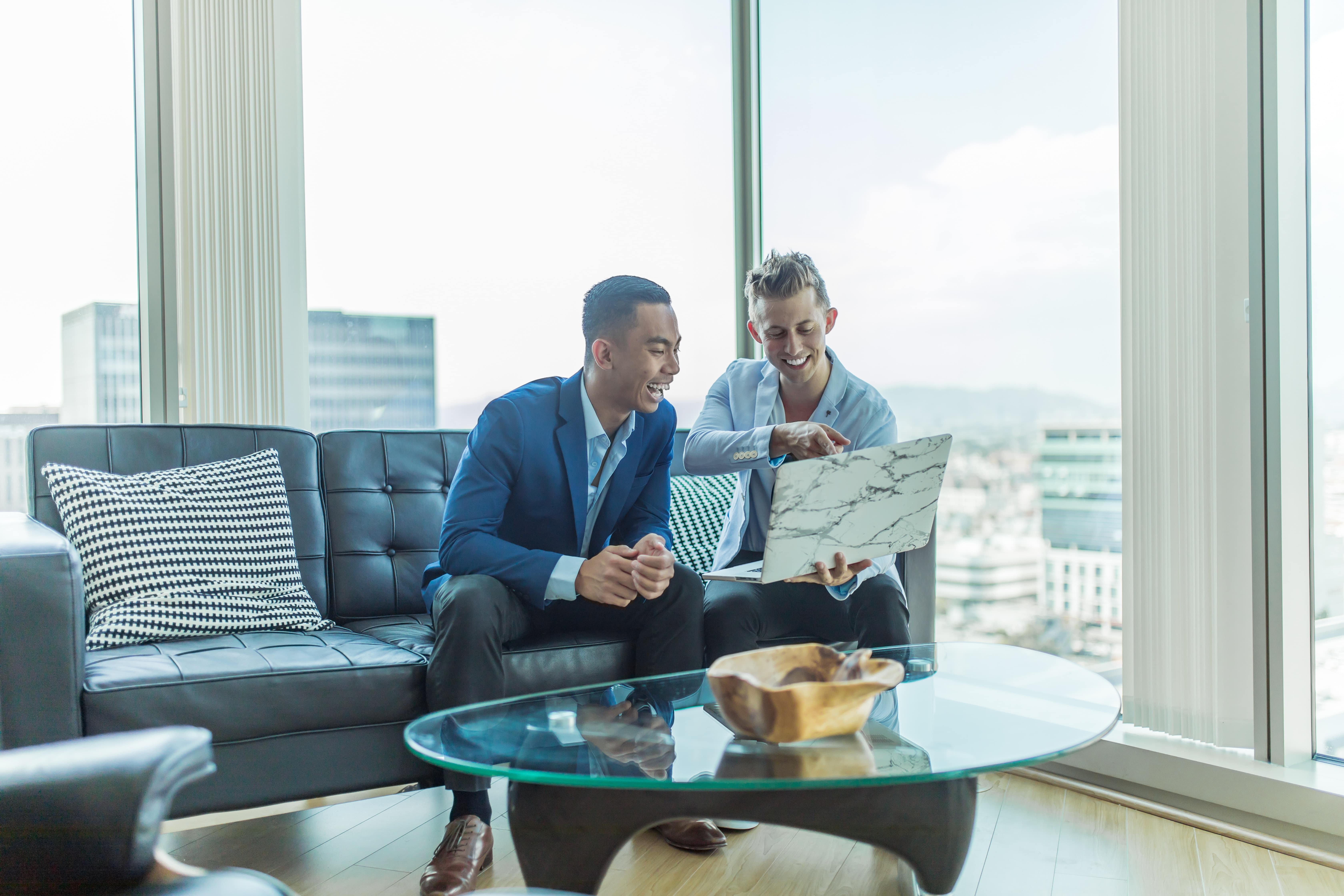 So you've heard about the cost-efficient benefits of offshoring your sourcing and recruiting. And now, you've made the decision to partner with an offshore RPO firm.
But here's the catch, the process of selecting the right offshore RPO provider for your staffing firm is actually one that is complex, lengthy, and involves many careful considerations.
You have to answer questions such as, "Do we offshore a part or all of our recruitment process? Which parts of our recruitment process should we offshore? What offshore RPO services should we acquire?" The list goes on and on.
In short, the selection of an offshore RPO provider is no easy task, as most important business decisions are.
You are, after all, putting your talent acquisition capabilities, in the hands of an external provider. An error in your judgment on your choice of offshore RPO provider can mean disastrous for your staffing firm.
Instead of them being able to help you develop a more efficient recruitment process, a wrong choice of offshore RPO provider can cost you direct costs such as recruitment fees, and indirect costs such as loss of your reputation as a staffing firm.
For difficult tasks such as the selection of an offshore RPO firm, the best way to approach it is to go through it step by step.
Hence, in this article, to keep you away from making costly mistakes, and to make the process as easy as possible, we are going to provide you with a step-by-step guide on how to select the best fit offshore RPO provider for your staffing firm.
But before all that, it's best if we give you a word of caution.
Be Warned…
Before actually getting into an offshore RPO partnership, know that it's not a fix-all solution to all your recruitment woes. If in the first place, a staffing firm has a weak internal recruiting strategy and is solely relying on the offshore RPO firm to do all the recruitment work for them, then there's a chance that this arrangement is not going to turn out well.
First and foremost, offshore RPO transaction is a partnership in every sense of the word. Partnering with the best RPO firm in the market, capable of providing efficient sourcing and screening of resumes, still cannot guarantee the best results, which in this case, is getting the top talents, if there's a lack of cooperation and communication coming from both sides.
Willingness to cooperate every step of the way is needed. All of the keyholders, from the offshore RPO firm and the staffing firm, have to be in on the arrangement and understand that they each have a role to play. Recruitment is, after all, about people.
Now that we got that out of the way, we can now move on to the meat of our discussion—a step-by-step guide on choosing the right RPO partner.
Selecting An Offshore RPO Partner— A Step By Step Guide
The easiest part of this process is probably the decision to partner with an offshore RPO firm. The choice of which offshore RPO provider to partner with, however, is an altogether different matter.
The success of your outsourced recruitment process relies heavily on your choice of offshore RPO firm. There's very little room for trial and error, but a lot of pressure to get it right the first time.
Whatever it is you're looking forward to getting out of this arrangement, whether you just want to improve your recruitment process, or develop your employment brand, all offshore RPO partnerships, start with the selection process.
Step 1— Determine You Reasons for Offshoring RPO
While saving on recruitment costs may be a good reason to offshore your recruitment processes, you also need to consider that one of the biggest effects of this partnership is on the quality of your hires.
An effective process that can land the best candidates, lower turnover rates, and boost your staffing firm's brand can pay back a much higher revenue in the long run, while it may not necessarily be measurable immediately.
Your reasons for partnering with an offshore RPO provider have to be discussed with all the key players involved in the partnership. This can help the offshore RPO provider make a tailor-made plan that is best suited for the reasons that you've given.
Step 2— Understand Your Hiring Needs
To get a feel for what you are expecting from this partnership, you first have to look internally at your company's recruitment processes. You can do this by having a good in-depth review of where your company is today and a clear vision of where you want it to be.
Understanding your hiring needs, by determining which areas of your recruitment process can be improved, which areas are already functioning well, and which experts are needed, can help you create a better framework for your organization.
This framework can be very useful for your potential offshore RPO partners. They can use this to accurately understand the scope of your hiring needs, and plan the recruitment services and strategies that can best address your company's hiring problems.
As we've mentioned before, the offshore recruitment process can only be successful if the two parties are doing their share of the work. As the client, you have to provide useful input, and in return, the offshore RPO provider can produce better recruitment solutions.
Here are some key questions that are going to help you develop your framework.
Do you need to partner with a large or small offshore RPO firm?
A large or small firm both have its strengths and weaknesses. Large offshore RPO firms often have already developed well-tested recruitment methodologies and strategies. They can completely replace your recruitment capabilities on their own and can work flawlessly.
The downside is that there won't be much of a personal touch to their services, and if you request to change their systems, it can cost you a lot of money. This approach towards recruitment solution is fitting for large staffing firms that have call center companies for clients and who need mass hiring.
As for small offshore RPO firms, they're more flexible to work with and are keener to make a difference since they more often have not yet invested in Application Tracking System which is a costly technology. They more likely to take advantage of evolutions in recruitment technology.
To Specialize Or Not To Specialize?
If you're a staffing firm working with a client who needs mass hiring for junior-level positions such as call centers or retail operations, partnering with a specialized offshore RPO firm may be impractical. Specialized offshore RPO firms are more suited for staffing firms that cater to clients who need highly skilled candidates that are often hard to find.
What Services Are You Expecting?
Offshore RPO firms have many different recruitment services they can offer. It can range from full life-cycle recruiting, or more segregated services, such as resume sourcing and screening, VMS recruiting, and remote staffing. Determine the recruitment needs which you think can best benefit your staffing firm.
Step 3— Identify Your Key Requirements
Now that you know your reasons and motivations for offshoring your recruitment process, and you have a clear idea of your hiring needs, you can then proceed to identify the key factors that you think have the biggest influence on your success. You can even rank these requirements according to the most essential to the least essential.
Here are a few key requirements that you may want to take into consideration. These are by no means according to any ranking.
Niche
You may want an offshore RPO partner who is known for their industry knowledge in specific sectors such as information technology, medical staffing, and computer science. You can take advantage of their rich database to identify the best talents in the market.
You can test them out by asking questions that are only answerable by someone with a background in that industry, or you can ask their previous clients to find out how efficient their services are.
Technology
In an offshore RPO transaction, recruitment activities are done virtually, through the use of modern technology. It's only reasonable that you demand a partner who is capable of assisting you by having reliable recruitment technology.
You might also require your choice of offshore RPO firm to have cloud computing to share data faster, resulting in better business collaboration, and allowing for 24 hours recruiting activities for staffing firms who are under VMS recruiting.
Or it can be that data security is part of your main concern. You want an offshore RPO firm that is known for having strong impenetrable data security in place to keep your confidential documents protected.
Scalability
Staffing firms that have clients that have unpredictable growth or hiring seasons are better suited with offshore RPO providers that are capable of scaling up quickly to be able to meet your varying frequency hiring demands.
Quick Time-To-Fill
The faster the search is over the fewer recruitment costs for the client. Hence, it's also worth taking into consideration when choosing an offshore RPO firm. Pick the ones who have a reputation for quick time-to-fill reputation. But keep in mind even with the quick hiring time, the candidates they are able to locate are still the best suited for the job specifications you requested.
Understands The Culture of the Staffing Firms' Clients
The offshore RPO provider is going to be your representative in the talent marketplace. They have got to have a good grasp of your client's company culture so that they can attract the talents who share the same values as them.
Step 4— Choose Your Preferred Offshore RPO Provider
Some staffing firms can try an approach where they invite many offshore RPO providers, thinking that the more the better. But in reality, they compromise depth. The best selection process is better off inviting only a shortlisted group of offshore RPO providers, and judging them based on their discussion, presentation, and validation.
You have to listen intently to their proposal and study their proposed recruitment solutions. Finally, the firm that you think you're most comfortable with and can address all your hiring needs gets to be chosen.
Final Thoughts
Partnering with an offshore RPO provider is a strategic business move. But the company has to first reach an internal agreement before the search process can even begin.
The selection process is not supposed to be done hastily. It's a meticulous procedure, demanding a good amount of patience, and involving a lot of self-reflection. Pinpointing and recognizing the weaknesses in your areas of recruitment can be tough. After all, no one really enjoys going through their flaws.
But with this familiarization, great things may happen. You can better prepare your company's framework, understand your hiring needs, and identify the key requirements for your offshore RPO firm. By feeding the offshore RPO provider with this information, they can offer you proposals that can troubleshoot your hiring issues.
At the end of the day, recruitment is a culmination of technology, HR techniques, and people. The selected offshore RPO provider is the one who is able to utilize all those factors to work in the client's favor.
This was originally published on the Sysgen RPO website.
Sources
Cdn2.hubspot.net. (2018). [online] Available at: http://cdn2.hubspot.net/hub/49114/file-1885715533-pdf/5_Keys_to-Selecting_a_Recruitment_Outsource_Provider.pdf?t=1536690946627 [Accessed 12 Sep. 2018].
Hudsonrpo.com. (2018). Choosing the Right RPO Provider for Your Business | RPO Intelligence Blog . [online] Available at: https://www.hudsonrpo.com/rpo-intelligence/postid/438/choosing-the-right-rpo-provider-for-your-business [Accessed 12 Sep. 2018].