The Great Resignation—here's what happened.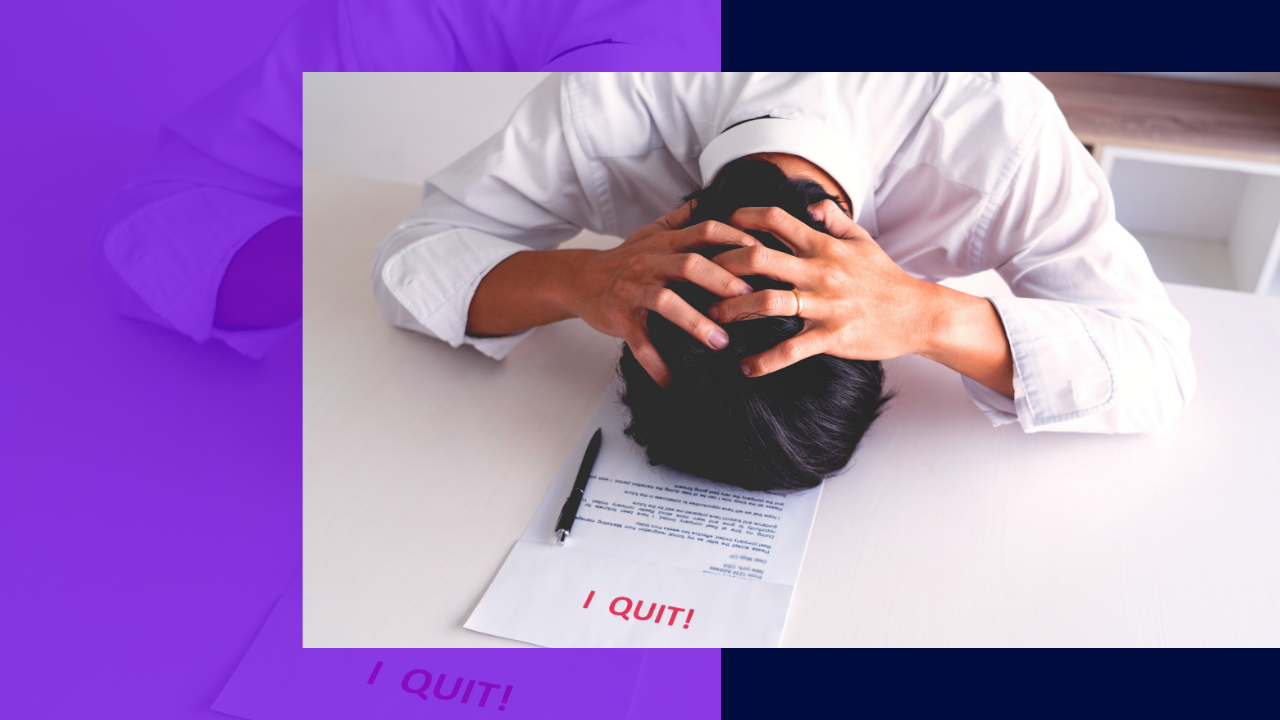 Employees come and go; it's just how business works. But if employees are leaving in drives, there might be something else happening in the background.
The Great Resignation happened between 2020 and 2021, wherein workers from different industries left their companies, one after another. This phenomenon left employers understaffed and puzzled.
Was this a deliberate decision? Or was it a coincidence? Either way, the mass resignation affected industries and the job market worldwide. 
What is the Great Resignation?
The Great Resignation pertains to the mass departure of employees that happened amid the pandemic. Also dubbed as the Big Quit, the phenomenon was named by Anthony Klotz, a management professor at Mays Business School and Texas A&M University who had seen it before it came.
The people who joined in on the act had various reasons why they were quitting. It inspired some unhappy workers to finally take the leap, while some found it to be the perfect time to pursue other passions.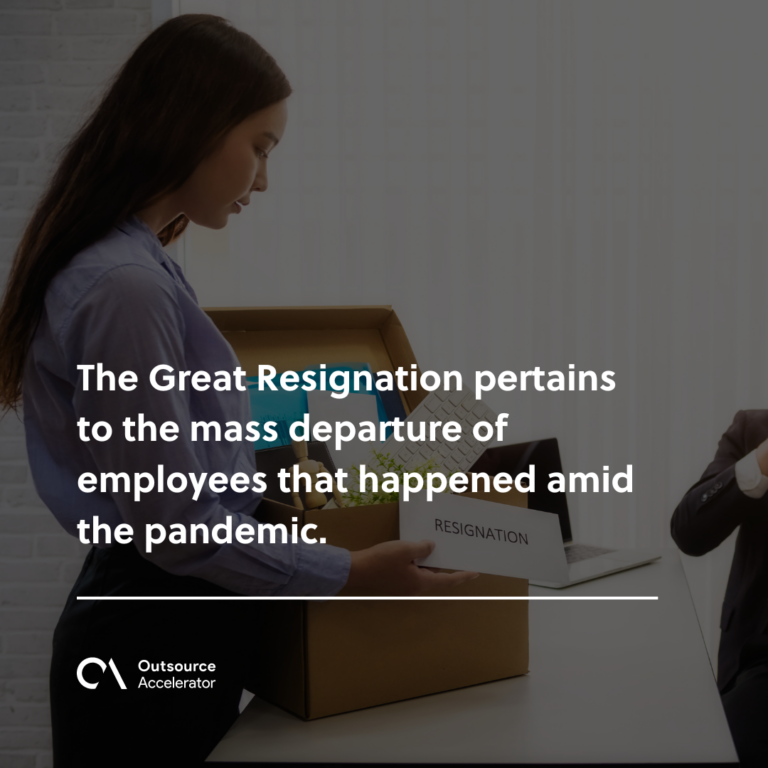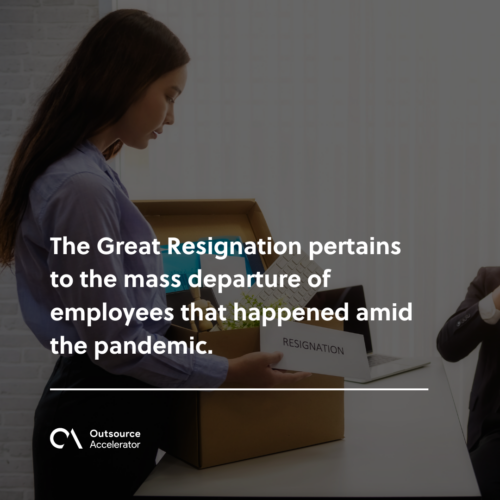 5 major reasons why employees resign
Workers resign all the time, and employers legally can't say no when someone wants to quit. Their reasons may vary, but patterns can be found if employers look hard enough. 
Mass resignations don't happen overnight. There are factors, internal and external, that drove these people to quit their jobs.
Compensation
Some people have been taking on multiple jobs or working for long hours just to make ends meet. And during the Great Resignation, they finally called it quits and left their jobs to seek better-paying ones. 
Their voices are now louder: workers want a higher compensation. 
Misalignment of career paths
Employees grow out of their comfort zones. People want to find a job that complements their skills and experiences, one that challenges what they know.
The realization often happens when an employee gets an opportunity to put themselves out there and gain professional growth. They get excited and take the leap, launching themselves to a new career path.
Work culture
A toxic workplace sees a higher employee churn rate than a healthy environment. Employees wouldn't want to work in a place where rules are contradicting and co-workers are hostile towards each other.
If one does survive an unhealthy workplace, the mental and emotional impact of it will stay for the rest of their career.
Retirement
We are all entitled to retirement. After all those years of working hard, people deserve to live a financially secure life. This is why benefits such as the Social Security System or SSS in the Philippines, 401(k) Plan in theUS, and Self-Invested Personal Pension or SIPP in the UK are an integral part of jobs.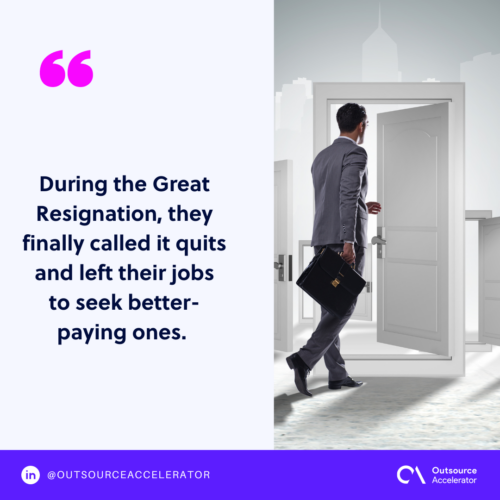 My employee was a part of the Great Resignation movement—what can I do next?
As mentioned above, employers can't refuse a resignation letter. No matter how much of an asset the employee is, they have to say yes. As a last resort, the company may serve a counteroffer if the employee is resigning due to compensation and benefits.
Other than a counteroffer, employers can't really do much as resignation letters are often final. As soon as it's signed, the employee can now start to render their last few days. Here are some things you can do instead.
Give a graceful exit
If the employee was truly an asset to the company, the only right thing to do is to give them a glowing letter of recommendation and a list of people for references. Surely, these would boost their chances of landing another role.
A graceful exit will also be one of the last impressions that a resigning employee will remember once they are out of the company. Who knows, maybe they'll even refer someone to cover their role.
Maintain connections
Maintaining connections may seem too much work—especially if the company's headcount is well into hundreds. It can mean being the point of contact for background checks and reference calls.
If an employee puts a name down as a reference or a point of contact, it means that they trust that person to support them in their endeavors.
Learn, grow, and move on
Employers can ask the resigning employee why they've decided to leave during the exit interview. This is a great time to understand the factors that might drive employees away from  your company.
If the reason is because of the culture, take it into account and make the company a better place. If the reason is about benefits, talk to the HR department about adding more perks.
This is a great way to accept feedback and make the workplace a little better for the rest of the employees.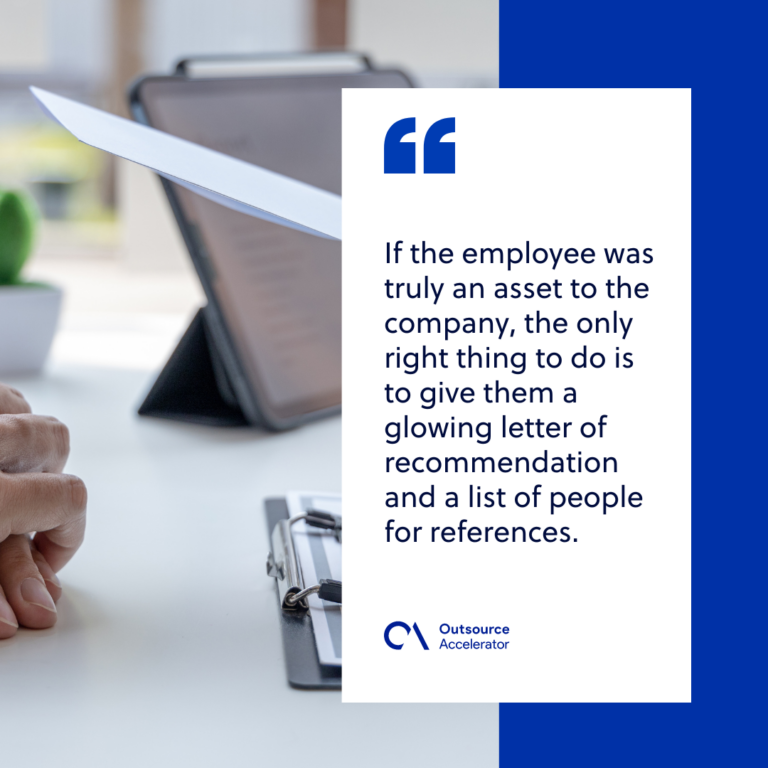 How the Great Resignation affected businesses worldwide
The Great Resignation left businesses understaffed and the remaining employees overworked. This drove companies to hike up their wages, give better benefits, and develop a healthier work environment.
While the effects of the movement are positive for the workers, the instability and the panic caused by the mass resignation also pushed small and local businesses to shut down permanently.
Industries are slowly but surely overcoming the effects of the phenomenon, and they ought to take care of their people even more.