2024 game development trends you absolutely must not miss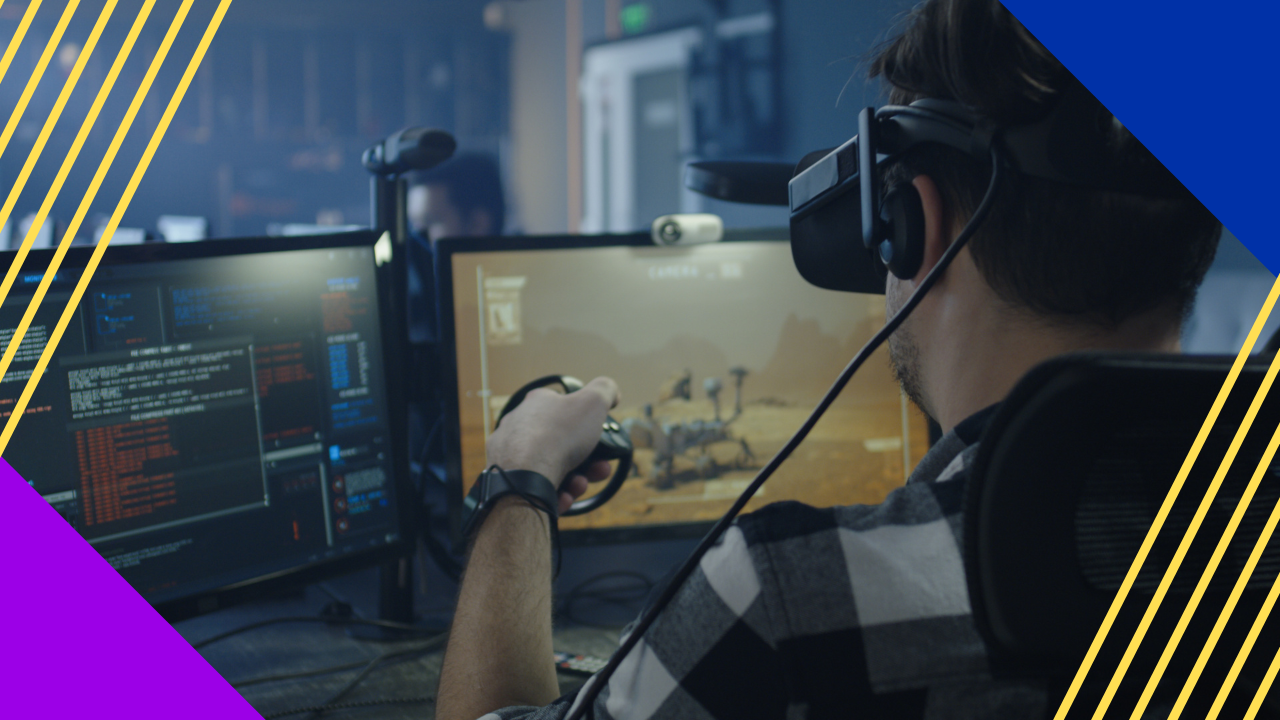 The gaming industry has experienced a massive growth spike in recent years due largely to the pandemic restrictions.
However, even as the world has regained its footing and returned to its normal pace, the sector has kept its momentum.
In fact, global statistics authority Statista projects that the gaming industry will reach a USD 384 billion market value in 2023.
For companies wanting to ride on the sector's success, keeping themselves up to date with the latest trends in game development is a must.
To help with this, we've compiled a list of the top game development trends every business in the game development industry must know.
Check out the hottest game development trends below!
Overview of the game development market
As it stands today, the gaming industry – and subsequently, the game development market – cannot be in a better state. The sector has thrived in recent years and is yet to show signs of slowing down.
The global demand for games across multiple platforms (e.g., personal computers, mobile phones, consoles) is keeping the market afloat and booming.
It also helps that a large portion of the game development industry's market – millennials and younger generations – have entered the workforce and can afford to support buying from studios rather than pirating games.
With a rich customer base and steady demand for games, the game development industry is set to achieve market predictions.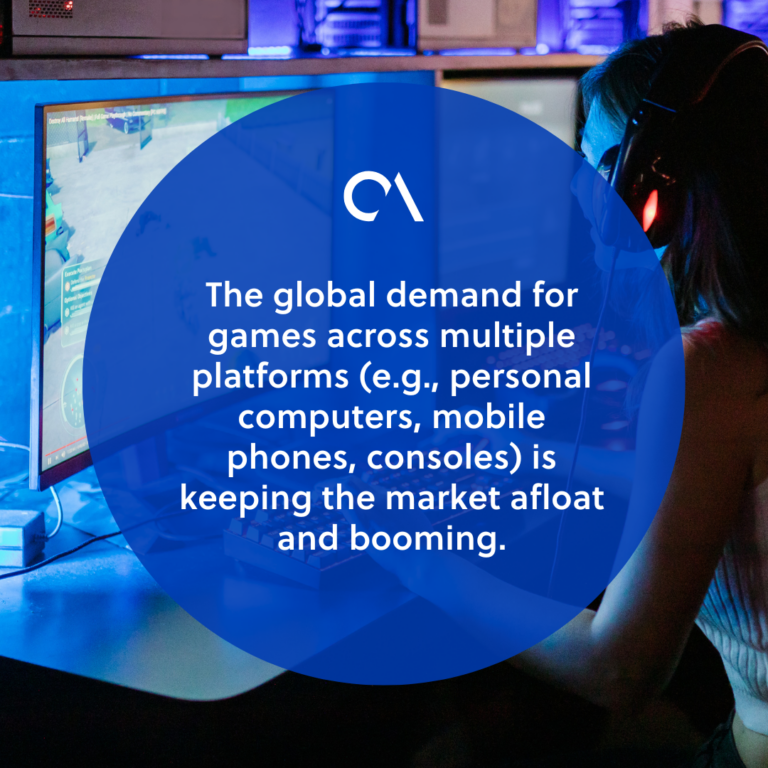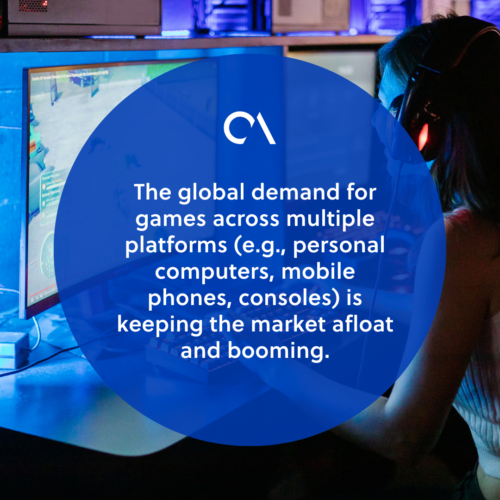 Game development trends to keep an eye on this 2024
Here are some of the latest trends in the game development industry that you should be aware of:
The APAC region is still the hottest market
The Asia Pacific region, particularly Japan and China, remains the largest global consumer of video games across multiple platforms. Despite heavy regulation in the Chinese market, video games continue to turn in profits for studios.
While mobile games and titles from indie studios are a hit in the region, mainstream video games on non-mobile platforms are also performing well.
Cross-platform development
Being able to use the same account and play the same video game on a console, personal computer, or mobile phone massively increases the gamer experience.
Many of the more popular titles, such as the hit gacha game Genshin Impact, earned their spots thanks to their cross-platform capabilities. Cross-platform games allow players to access the game and play with their friends despite being on different platforms (e.g., console and PC).
Virtual reality and augmented reality
With advances in virtual reality (VR) and augmented reality (AR) technology, the gaming experience has advanced leaps and bounds.
Many popular titles have been re-released (and still raked in profits) with VR/AR support. Big names in the tech industry, particularly Microsoft and Meta, have recognized AR/VR technology's potential and are developing their own.
Unity is the preferred game engine of developers
Unity is a renowned cross-platform game engine trusted by developers across the globe. Unsurprisingly, the engine still ranks as the top favorite among game developers.
The game engine is fairly easy to grasp, even for beginners, and has a free-to-use basic version. Moreover, it supports both 2D and 3D gaming, which gives it an edge over other engines.
Popular games created using the Unity game engine includes Blizzard Entertainment's Hearthstone, Facepunch Studio's Rust, and Pokemon Go.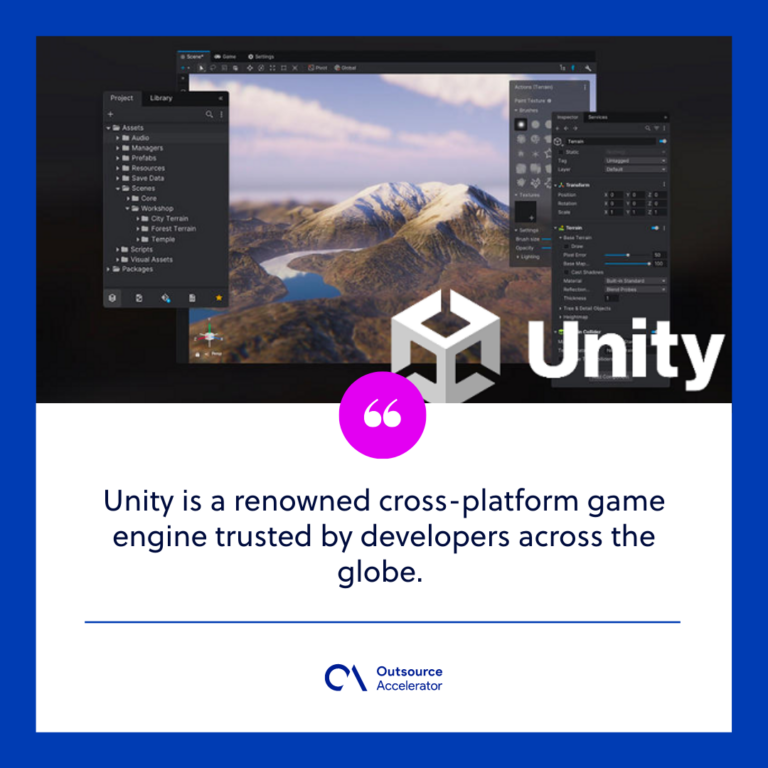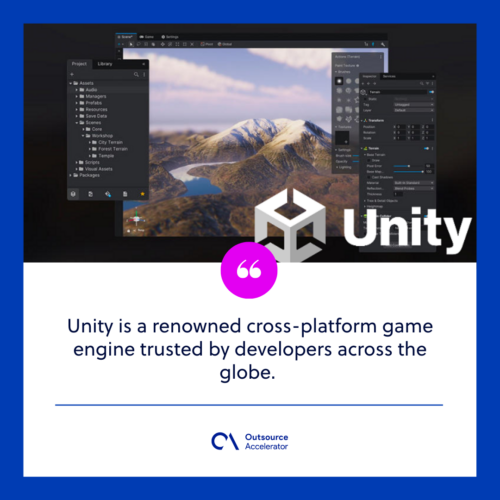 Outsource your game development needs to MVP Asia Pacific
MVP Asia Pacific helps companies of all sizes connect with talented offshore workers and scale their operations more efficiently.
Whether working with small businesses or large corporations, the company's team of highly skilled game developers can help bring your vision to life.
From concept art and game design to programming and quality assurance, you'll find the right game development talents you need at MVP Asia Pacific.
Connect with MVP Asia Pacific and level up your game development!