Outsource these e-commerce solutions today to your business advantage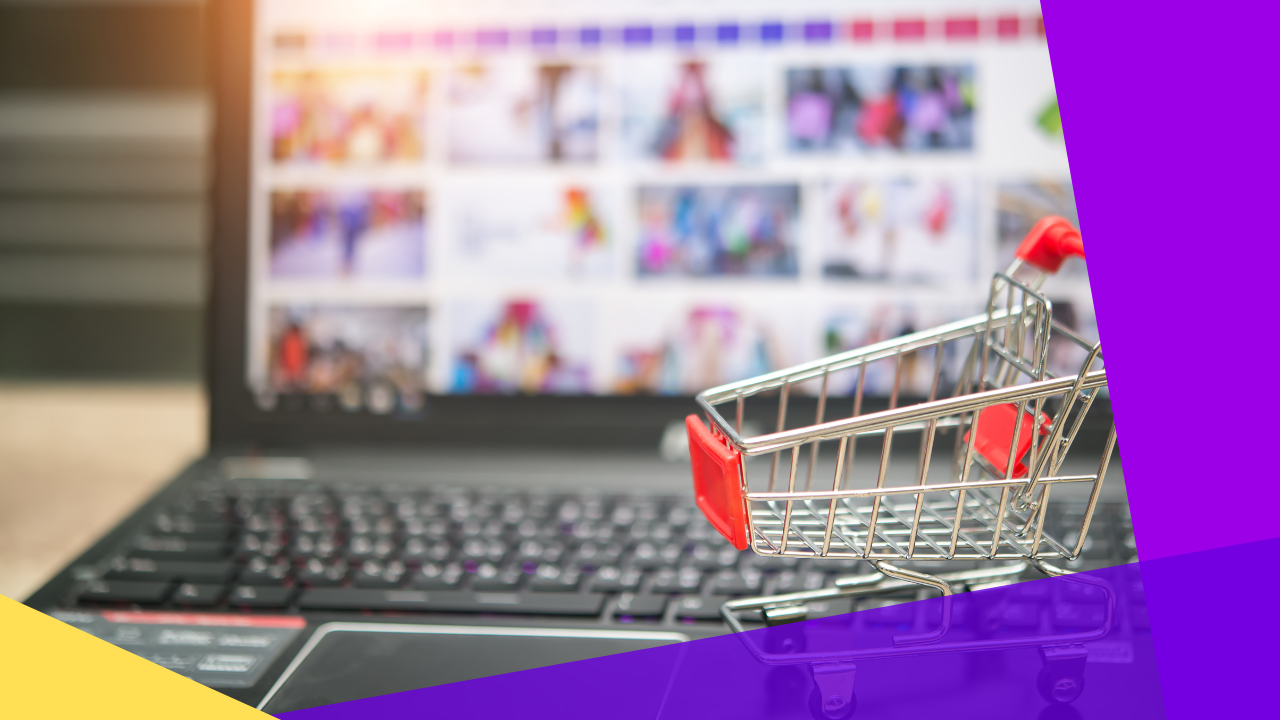 Running an e-commerce business can be manageable within your first years. However, the time will always come when you must expand your operations to keep up with your competitors and customer base.
Expansions always come with risks to be managed on resources, budget, and workforce. With limitations on costs and resources, having everything in-house might not be an option.
Luckily, with the help of service providers such as Cloudstaff, expanding and running your e-commerce store can be more manageable through outsourced services. 
In this article, learn which e-commerce solutions you can delegate to your remote staff.
How does e-commerce outsourcing benefit you?
Through e-commerce outsourcing, you can achieve better flexibility in your business and get more benefits in the form of the following:
Adaptability to digital transformation
E-commerce outsourcing introduces your company to a digital way of running things. With this, you can easily adapt to digital transformation and enter the bigger competition online.
Efficient scalability
Having everything in-house limits your capabilities in expanding, especially with the expensive costs to shoulder. E-commerce outsourcing helps you scale your business more efficiently with the savings you get.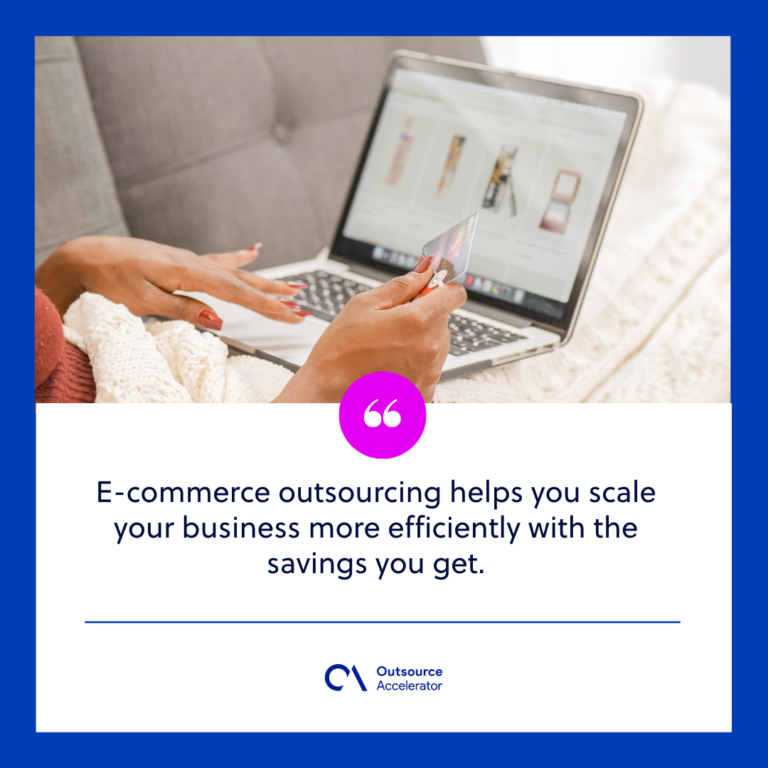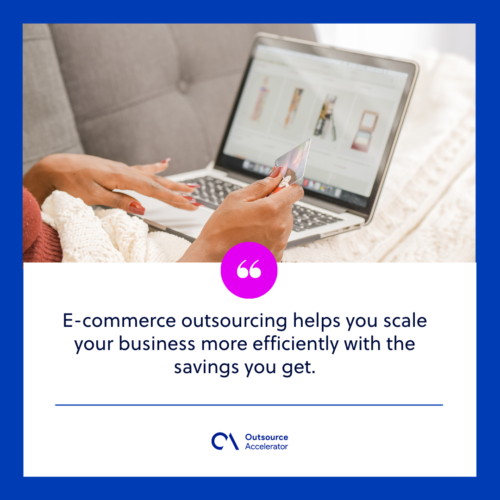 Round-the-clock support
You won't have to worry about your customers being unable to reach your store after business hours. Through e-commerce outsourcing, you can provide round-the-clock support when your customers need it.
Fresh business strategies
Lastly, e-commerce outsourcing introduces fresh business strategies and metrics that can further improve your operations.
E-commerce solutions to outsource today
The e-commerce industry is well suited for outsourcing services. Particularly, you can delegate the following tasks to maximize your business advantage:
E-commerce solution #1: Web development
Your website serves as your storefront online. This is why you need professional developers to take care of your site and its functionality.
Outsourcing web development helps you build and establish your online presence using your website. You can hire personnel for various functions, from coding to UX design and technical SEO.
Working with experienced web developers ensures your website is built with the latest technologies and features to help you stay competitive in the e-commerce market.
E-commerce solution #2: Accounts receivable
Your remote team can manage your payables and receivables, especially during peak seasons.
Delegating this task can reduce the risk of errors in encoding payments, ensuring it is managed and updated regularly. It also allows you to provide better support by supplying your customers with accurate information about their accounts.
Outsourcing can even help improve your cash flow, as you can receive payments more quickly and accurately.
E-commerce solution #3: Inventory management
Running an e-commerce business requires maintaining tons of related records, including inventory. Businesses worldwide lose trillions in overhead expenses and profit margins due to bad inventory management. 
Delegating this to a reliable provider can help you streamline its entire process. Depending on your team's tactics, they can synchronize inventory updates to your store or maintain regular updating.
E-commerce solution #4: Market analysis
Market analysis is best handled by experts with experience tapping and studying new markets. Outsourcing analysis gives you a more in-depth insight into your customer's needs and preferences and your competitors in the new market.
Your provider can even give insights on new trends and opportunities in the market, helping you make informed decisions on your marketing strategies.
E-commerce solution #5: Digital marketing
When your digital marketing strategies are going stale, it's time to delegate them to remote experts.
Digital marketing remains to be one of the most popular outsourced services today. This is since getting an offshore staff to market your brand in several channels, including social media and search engines.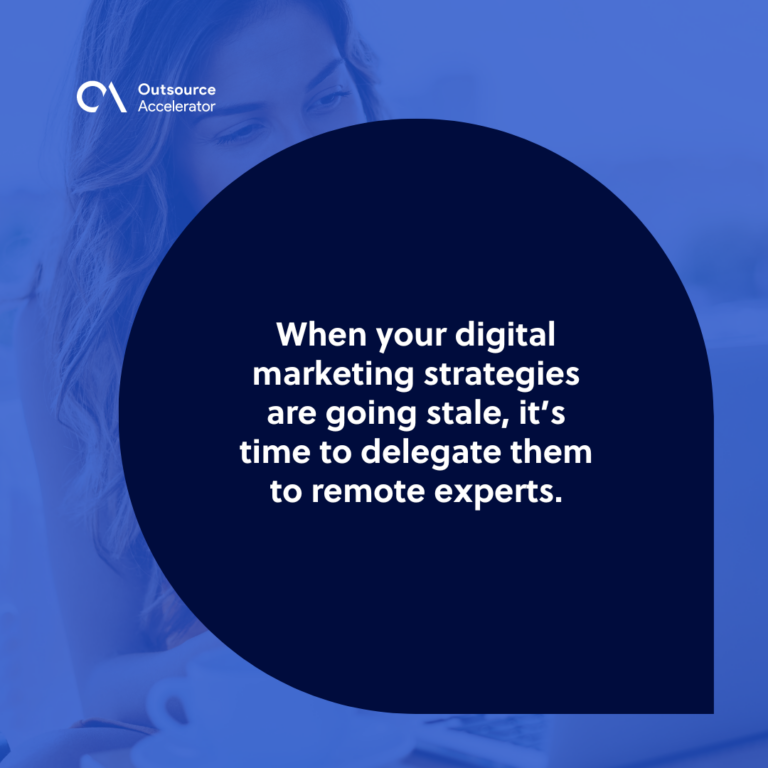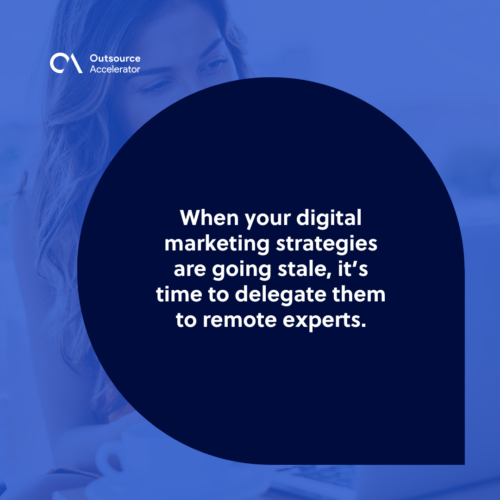 E-commerce solution #6: E-commerce support
Lastly, strong after-sales support is key to customer satisfaction and loyalty. This is why it's best to outsource your e-commerce support services to a team guaranteed to care for your customers at any time.
Boost your outsourcing strategies with Cloudstaff
If you are looking for an experienced service provider to outsource your e-commerce solutions efficiently, Cloudstaff is there to help.
A small team of virtual assistants handling your e-commerce functions can already do so much to improve your services while saving up to 70% compared to local hiring. In return, you could reallocate your savings to better investments to grow your business.
All in all, outsourcing can help you boost your e-commerce business and strategies. All you need to do is contact Cloudstaff's outsourcing specialist to get started.