How e-commerce distribution helps businesses thrive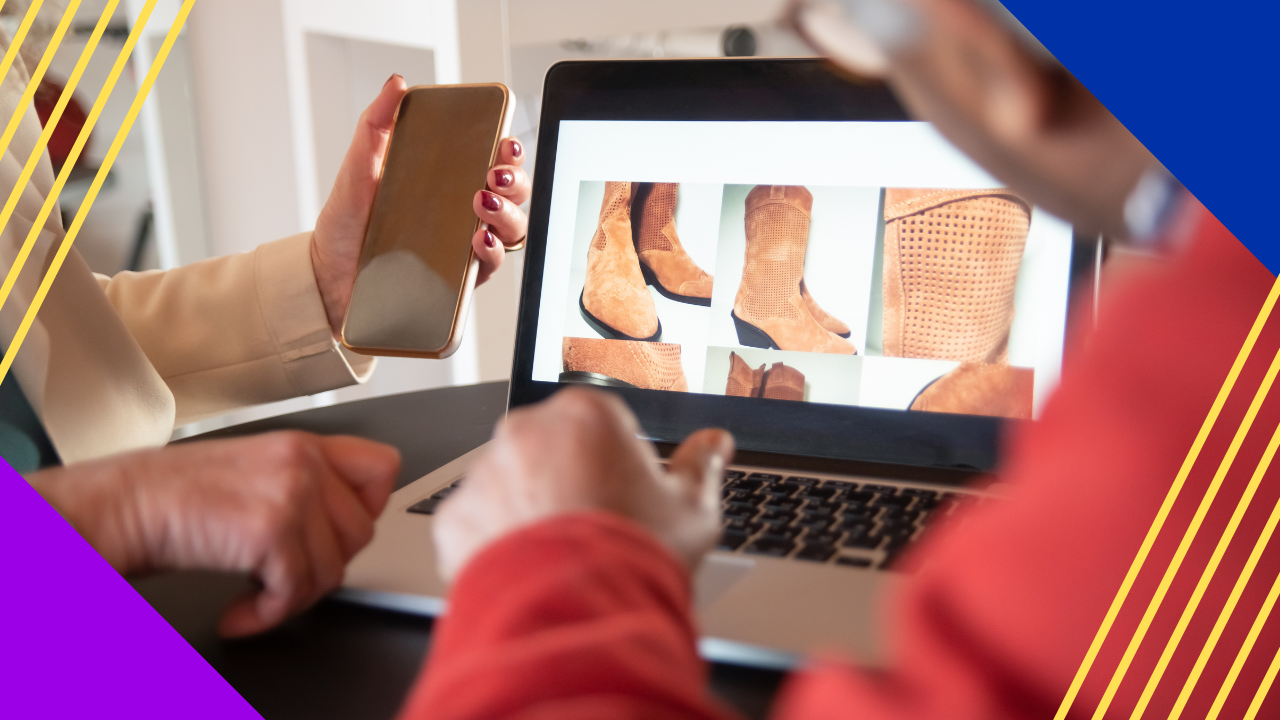 The popularity of e-commerce has become widespread over the last decade. It has changed the way we shop for the better.
No matter where you are, you can take advantage of the convenience of online shopping brought by digitalization.
E-commerce distribution is a critical part of any business. It's the logistics behind shipping products to customers; without it, customers would never receive their orders.
Defining e-commerce distribution
An e-commerce distribution channel is a path that goods and services take from producers to consumers. Distributors make these items available to the public to get what they need most efficiently and effectively.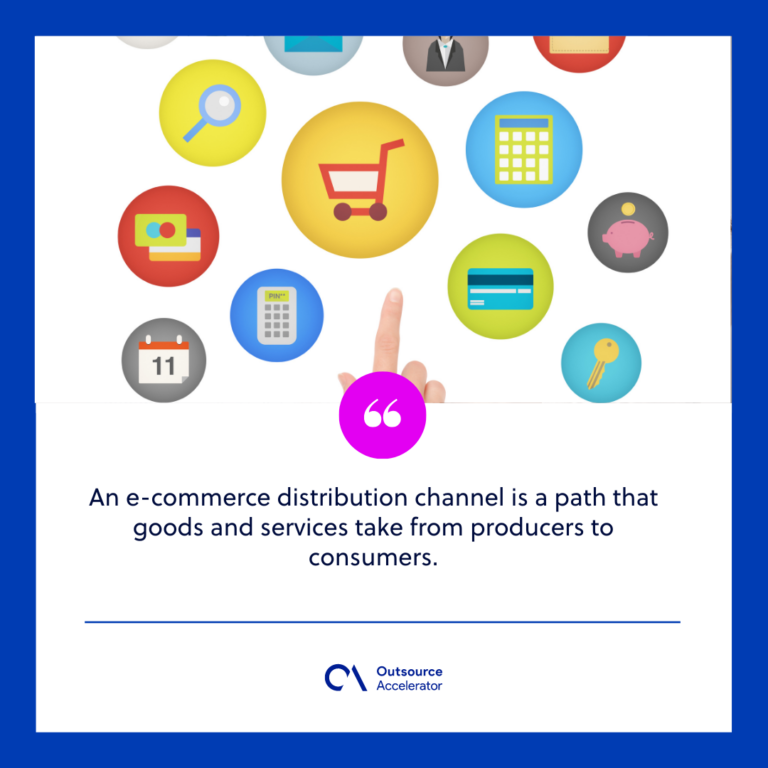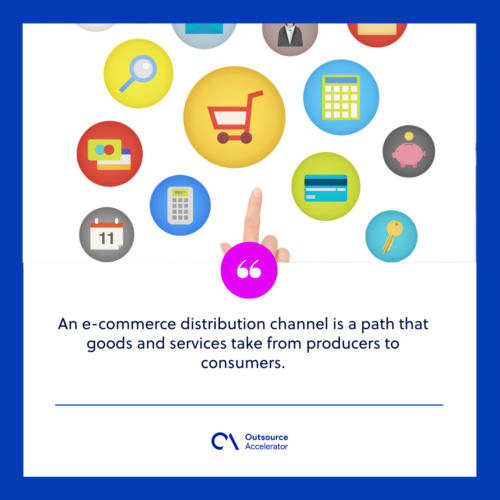 This can be done through several different methods, including selling directly to consumers via an online store or website or indirectly through third parties like Amazon Fulfillment and other drop shipping companies. 
Offshore e-commerce is also becoming increasingly popular, though most people think it could be less efficient than selling directly to consumers. Luckily, e-commerce distribution can help make businesses more efficient overall and improve customer experience.
E-commerce distribution channels
Companies need to find the best distribution channel for their product. Primarily, it should match the firm's overall mission, strategic vision, and sales goals.
Different types of e-commerce distribution channels come with different models and advantages to meet the needs of different businesses. Here are the leading channels in e-commerce today. 
Direct 
Direct channels sell products directly to the end user through physical locations or online. The most significant advantage of this channel is its potential to increase your profits as you don't share any of your revenue with anyone else.
This allows businesses to function independently and build genuine relationships with their customers.
Indirect
Indirect distribution is a channel through which a product passes through more sets of hands before reaching a consumer. 
The number of steps in an indirect pathway can vary. A manufacturer might sell to a retailer that serves customers, or it could be more extended.
One benefit of this distribution channel is that it allows involved firms of each step to provide specialized services in their part of the supply chain. 
Advantages of having an e-commerce distribution strategy
E-commerce sales are projected to reach $8.1 trillion by 2026, as found by Statista. Apart from a broad range of customers and growth, this channel can offer businesses more. 
Increased productivity
Adopting e-commerce can help your business reach new opportunities while having the tools to expand continuously.
Online stores with visibility in multiple locations can sell in more places without having to deal with geographical restrictions. This allows them to reach a larger audience simultaneously, which can lead to more profits.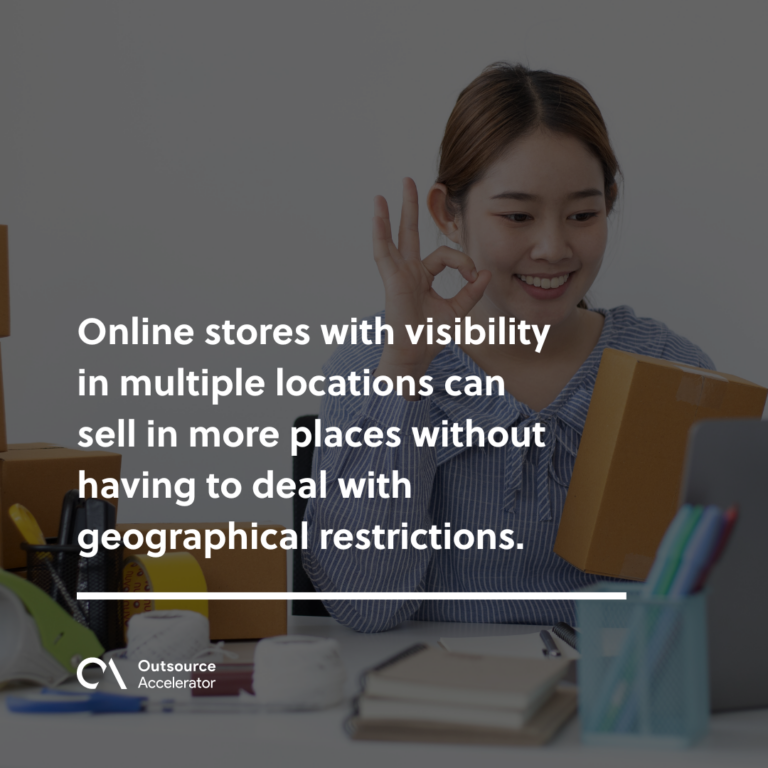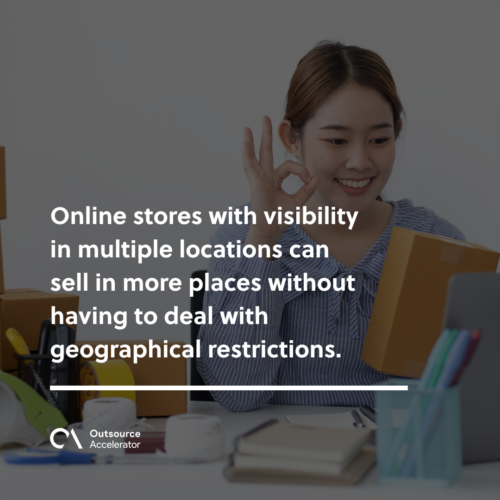 Additionally, automation for tasks such as unpublishing sold-out products, stock updating, customer segmentation, and other operations are available on various e-commerce platforms. 
Cost reduction
Reduced transaction costs are one of the main advantages of e-commerce. 
A brick-and-mortar space requires fees for rent, licensing, staffing, and other related expenses. On the other hand, e-commerce requires marketing support to help products gain online visibility, which can be more cost-effective.
It also lessens the costs of customers trying to get to a company's store, which adds convenience.
Flexibility
E-commerce distribution allows customers to shop from wherever they may be—across any device or touchpoint. This increases flexibility for the customers and providers as well, enabling a store to reach customers anywhere through its always-online model.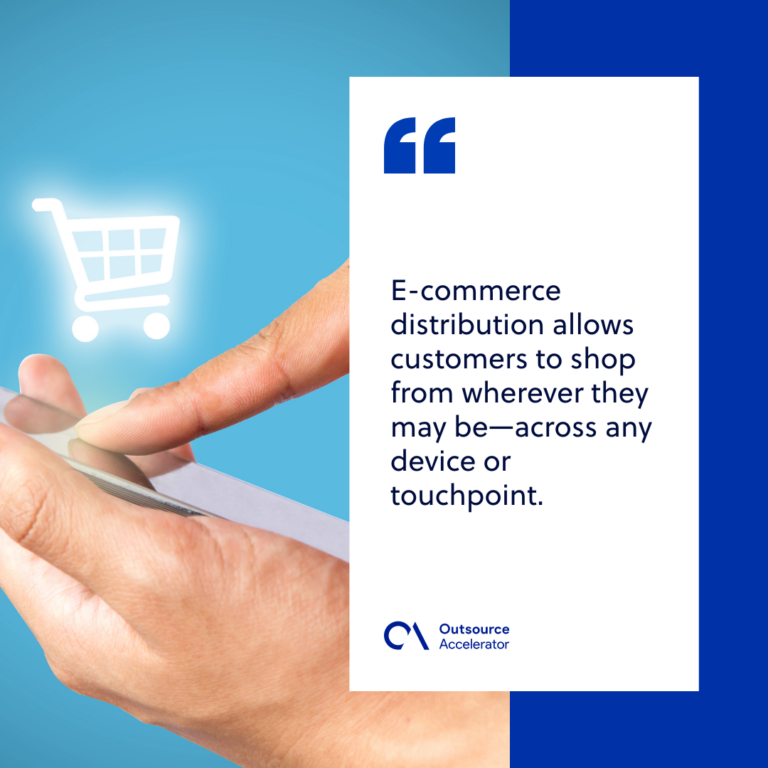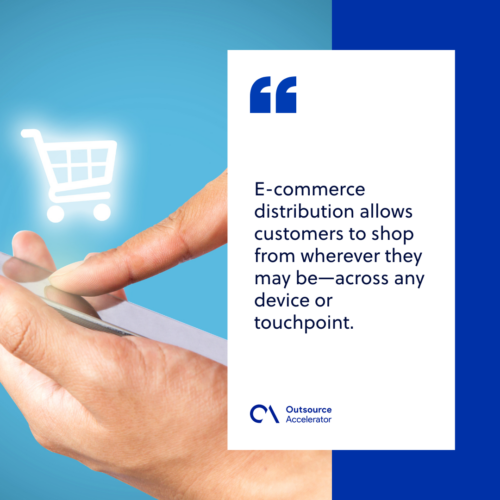 Additionally, e-commerce platforms can quickly adapt to the needs of a growing business. It can offer integrations, customization options, and support to help a company establish a brand online. 
International reach
E-commerce platforms help brands sell without physical hurdles and compete globally without spending thousands just to get a good spot in a brick-and-mortar store.
Some platforms also offer ways to optimize marketing strategies using analytics. With the right tool and marketing strategies, brands get to know their audience better and use that insight to boost conversions.
Personalization
A McKinsey study shows that 71% of consumers expect companies to offer them personalized interactions. 
This can be done by ensuring that your website or platform can display the language, currency, and shipping costs appropriate for your visitor's location. It also helps to base this on their browsing behavior and past purchases.
Personalization helps customers find what they're looking for, making it more likely they complete their purchase. Giving customers what they want can help improve the bounce rate and foster a stronger loyalty to your brand. 
Leveraging e-commerce distribution for supercharged growth
E-commerce distribution is a valuable addition to any business, but it's only one part of an overall strategy. With the right combination of e-commerce distribution and other channels (such as direct selling), your business can grow and thrive in today's competitive marketplace.