Dental virtual assistant: Definition, functions, and benefits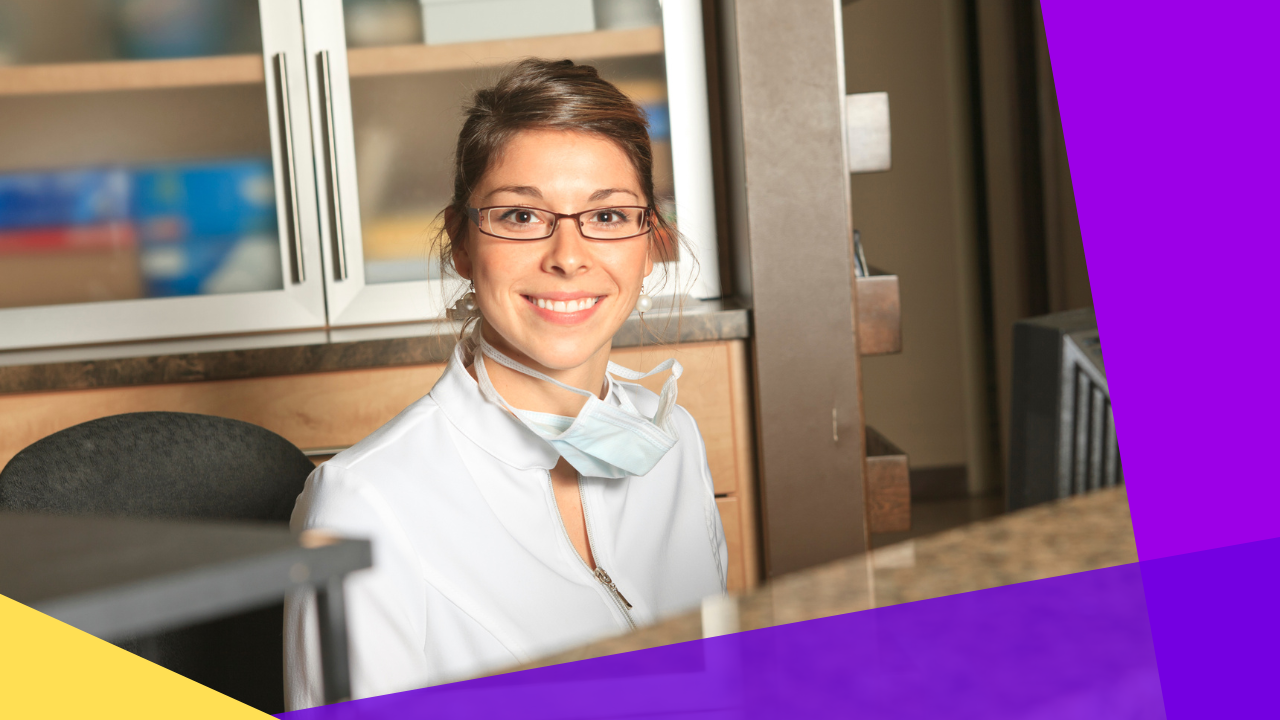 Remote work opened an opportunity for businesses that seek a reduction in operational expenditures and for job seekers looking for a work-from-home setup. This is significantly true for most enterprises, including healthcare businesses.
Dental professionals have many responsibilities and need more time to do them all. Employing a virtual dental assistant should be the optimal choice.
For instance, a dental virtual assistant will be highly advantageous if you are a dentist with inadequate workspace for an additional employee.
You will not be required to purchase or maintain office equipment and furnishings. Instead, you may use these savings to develop your firm and enhance the working conditions of your team by hiring a dental virtual assistant.
What is a dental virtual assistant?
In the dental industry, a virtual assistant may serve as a virtual dental receptionist—this would involve working with appointment scheduling and administration.
In addition, a virtual dental receptionist may assist with verifying unconfirmed patients and completing billing collections and reports online.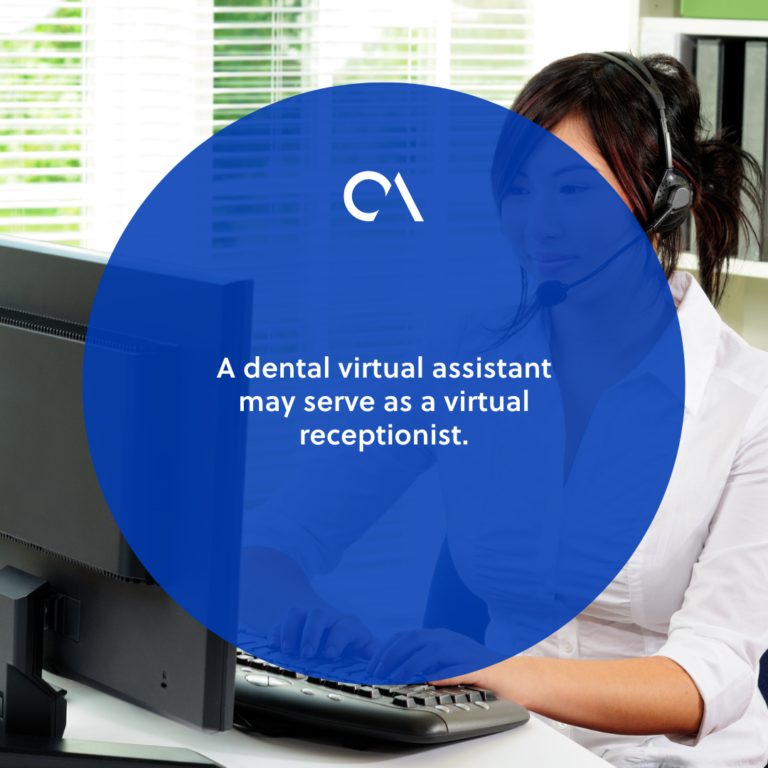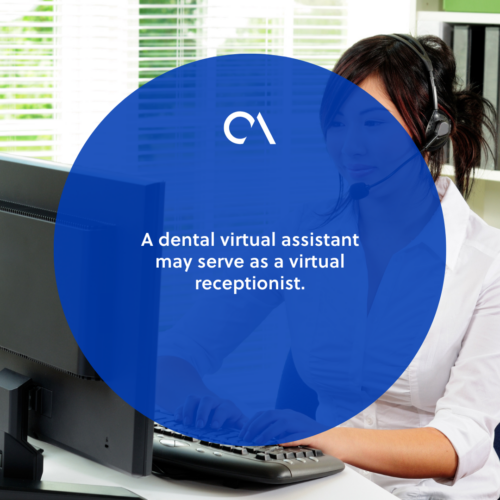 Dental virtual assistants help dentists have more time to complete work effectively and focus more on walk-in clients.
Those interested in becoming a dental virtual assistant may use a personal computer or laptop in the comforts of their homes.
A dental virtual assistant must undergo HIPAA compliance training to ensure the protection of patients' sensitive information.
Functions of a dental virtual assistant
The in-office dental team assigns tasks to dental virtual assistants, so they may also undertake numerous responsibilities.
Here are the significant tasks of a dental virtual assistant:
Administrative duties
As mentioned, one of the duties of a dental virtual assistant is handling administrative responsibilities, including:
Handling patients' data
Managing documents
Bookkeeping and payroll
Data entry
Insurance claims management
Dental insurance claims processing while informing patients of their insurance coverage can be time-consuming for the in-office dental team.
Most dental offices contact a patient's insurance company before an appointment to see what services are covered by the patient's plan.
A dental virtual assistant can instead act as a remote dental biller and contact insurance providers to process the patients' insurance coverage.
This increases the treatment acceptance rate at the dental office as a result of freeing the patients of hassle and understanding their insurance coverage.
Scheduling appointments
A dental virtual assistant does calendar management by arranging meetings, providing timely appointment reminders to patients, and updating the calendar if patients cancel appointments.
Attending to patients' inquiries
Managing phone and email to cater to clients may consume a great deal of time, even if it may appear to be a small task. A dental virtual assistant can do these duties on your behalf.
Benefits of hiring a dental virtual assistant
Looking at the functions of a dental virtual assistant listed above, you can already realize how much of an impact hiring one will have on your dental office.
Here are the primary benefits of hiring a dental virtual assistant:
Fast appointment setting
Nowadays, people schedule online consultations with dental practitioners through teledentistry.
Despite its convenience, the number of text messages, phone calls, and chats to respond to patients can take time and effort.
With the help of a dental virtual assistant, the in-office workforce no longer has to spend between one and two hours every day setting a timetable for appointments. This significantly results in excellent customer service.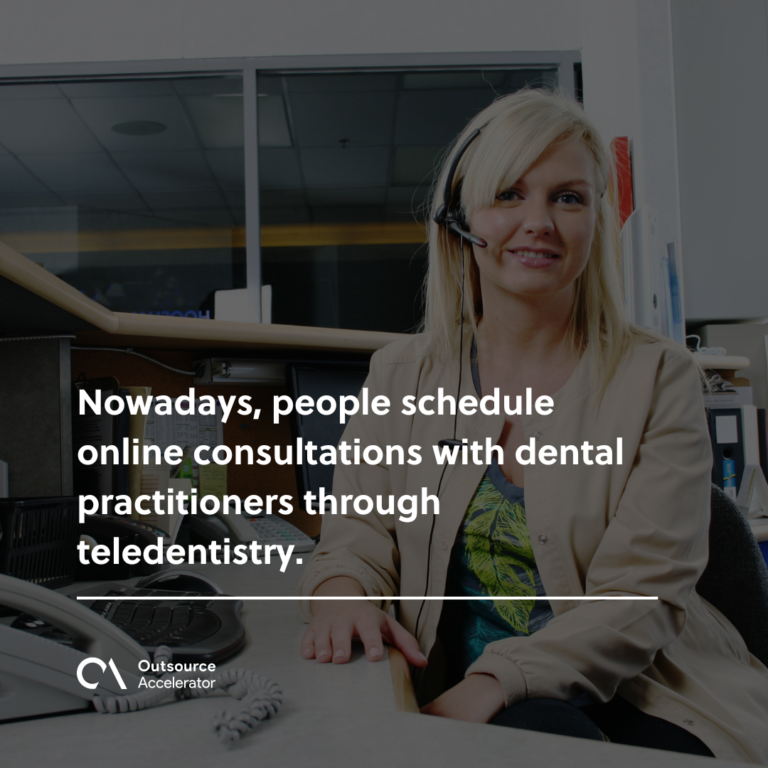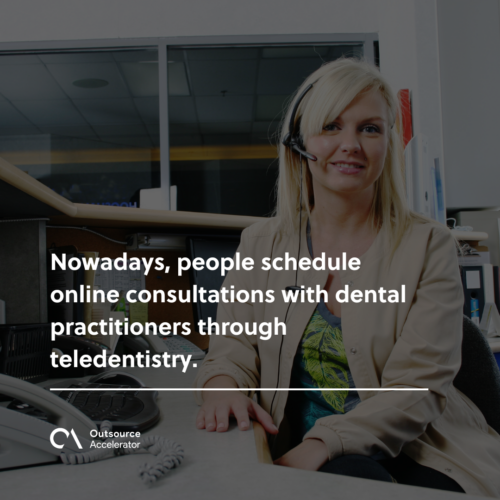 Cut your administrative burden
Medical assistance claims should be completed and filed before the specified deadline. If there is a delay, it may be impossible to process a claim.
Administrative work can also be exhausting and may lead to employee burnout because of the deadlines and clerical tasks to accomplish. You need to have additional staff to share these duties with.
In this instance, virtual dental assistants can cut some of your administrative burdens, resulting in a more efficient workflow. But this doesn't mean you'll be free of a hassle because you still need to do your part in double-checking the documents.
Save costs and time
A dental virtual assistant will save you and your staff members time, allowing you to refocus on your main responsibilities. As a result, employee morale at your clinic will significantly increase.
Keep in mind that positive employee morale can also contribute to positive patient care — increasing customer satisfaction and client retention rate.
Fully equipped with the right tools
You don't have to worry about providing appropriate tools and software to ensure that your virtual assistants perform well.
As mentioned earlier, the only tool needed for working as a dental virtual assistant is a personal computer or laptop with a stable internet connection.
Find the right dental virtual assistant with Outsource Accelerator
Outsource Accelerator makes it easy to hire virtual assistants. They provide healthcare staffing services and may help you discover a suitable dental virtual assistant for your dental practice.
Save up to 70% in staffing expenses while increasing production, quality, and revenue. Contact Outsource Accelerator to help you find the right virtual assistant for your other business needs today!