5 best practices for a smooth data migration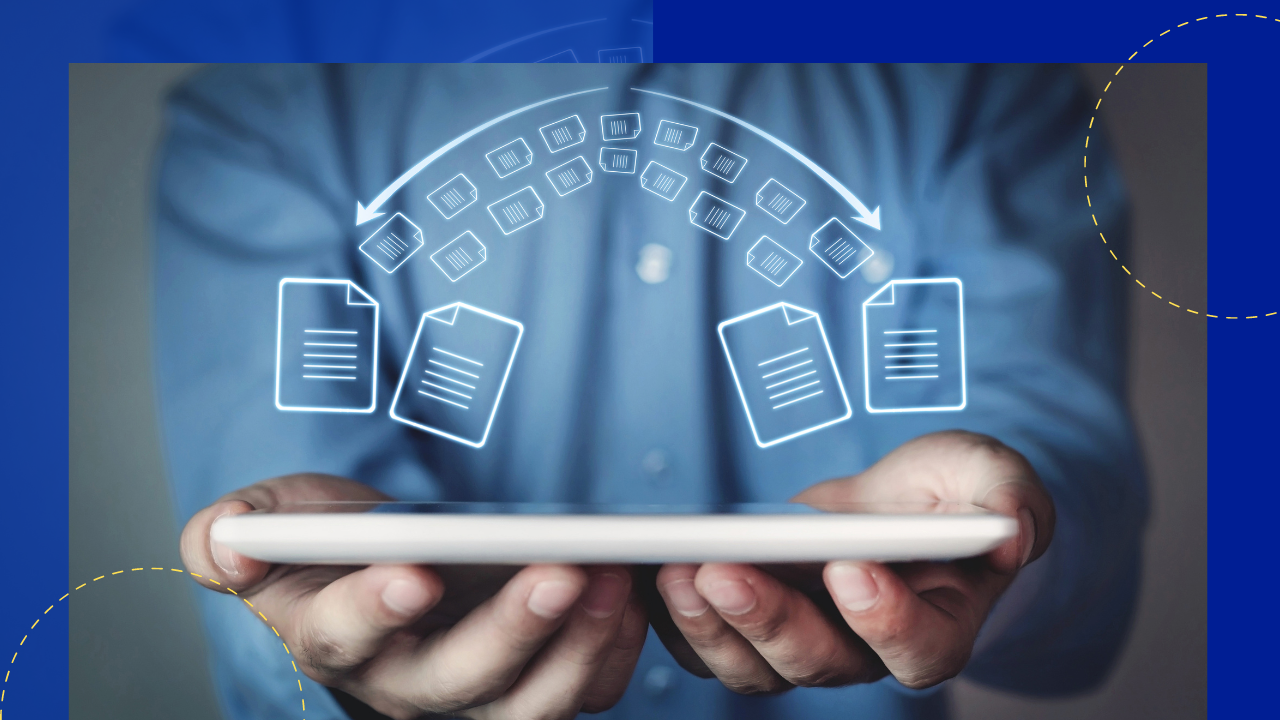 Nowadays, companies want to either improve their existing systems or migrate to a new platform, but it can be challenging work.
Improving corporate operations, boosting efficiency, and cutting expenses may all be accomplished through successful data transfer.
But if data migration is not carried out correctly, it can result in the loss of data, downtime for the system, and other problems.
This article discusses five best practices for smooth data migration. 
What is data migration?
Data migration is the process of moving data from one place to another, from one format to another, or from one application to another.
This typically happens when a new system or location for data is introduced or when old systems are replaced or enhanced by new applications using the same dataset.
Companies now frequently begin data migrations as they switch from on-premises infrastructure to cloud-based storage. This is a standard step for many businesses. Upgrading systems or expanding a data center into the cloud can help a business in many ways.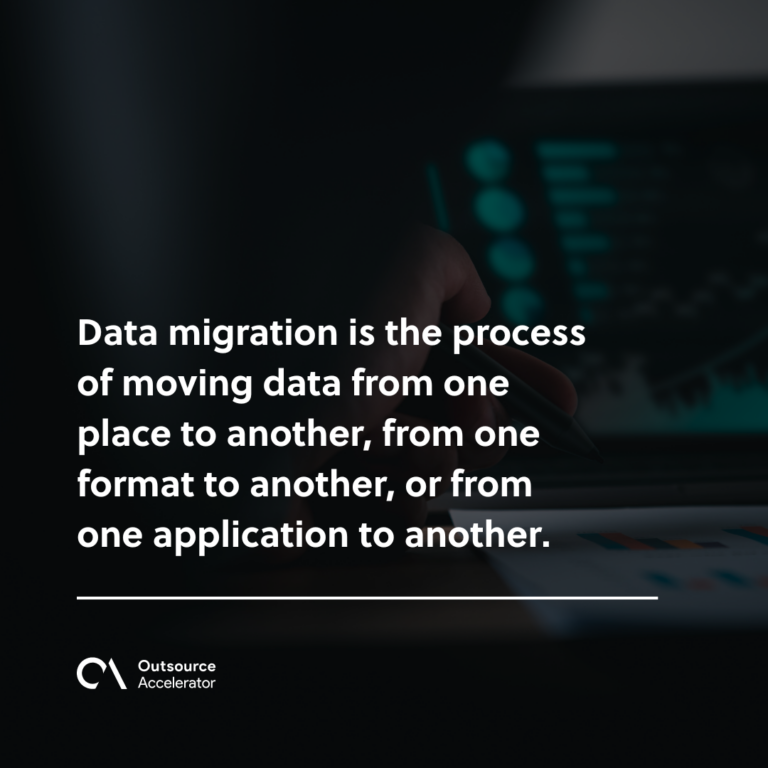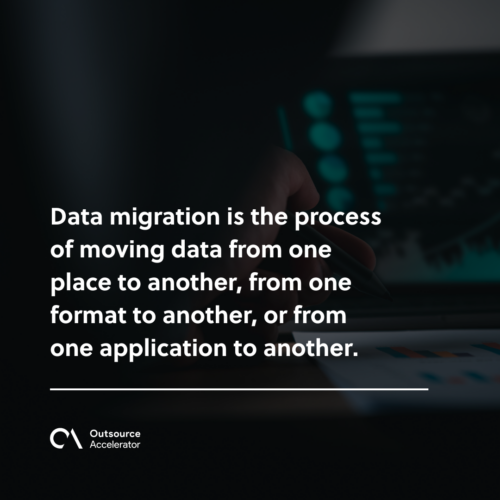 Data migration can be broken down into three types:
Storage migration

– transferring data from old systems to new ones that can be accessed by other platforms.

Cloud migration

– moving data, applications, or other business systems from an on-premises data center to a cloud or from one cloud to another.

Application migration

– migrating the whole application from an on-premises IT center to the cloud or across other cloud storage.
Common challenges of data migration
Listed below are the common issues that firms may experience throughout the data transfer process:
Data quality issues
Data quality concerns such as missing or incomplete data might develop throughout the conversion process.
This often stems from data duplication or poor formatting. Data quality concerns can result in erroneous data — harming corporate operations.
As such, it is critical to detect and manage quality concerns before, during, and after the data migration before they snowball into bigger problems.
Technical difficulties
Another challenge in data migration is having technical difficulties. There may be compatibility concerns between the old and new systems.
Differences in data formats or computer languages can all contribute to this. Technical difficulties can lead to system unavailability, data loss, and other issues.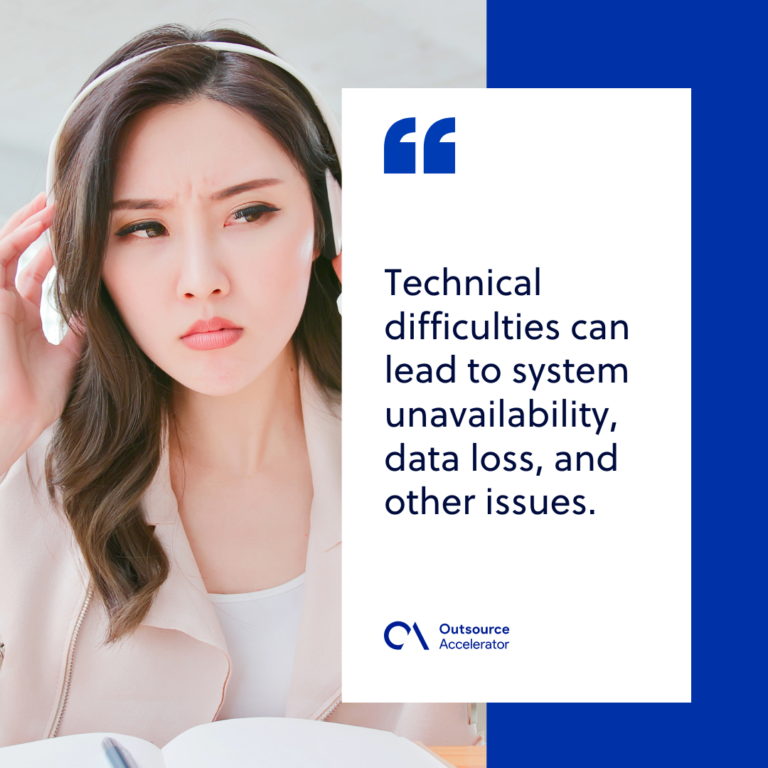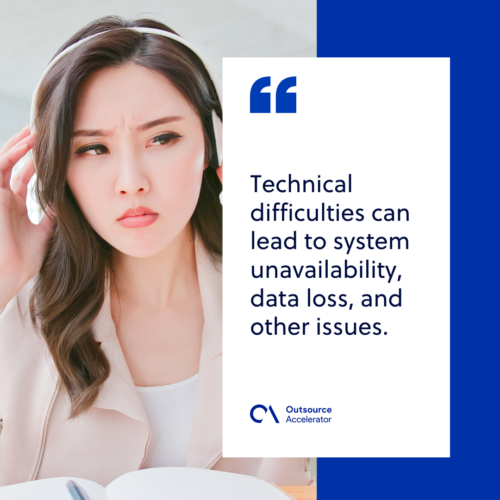 Communication and collaboration problems
During the data transfer process, communication and cooperation issues may occur. This can be due to differences in priorities and miscommunication within teams.
Communication and collaboration concerns may cause delays and inaccuracies. To avoid these problems, creating clear communication lines and guaranteeing teams effectively participate in the data migration process are critical.
Lack of resources
Lack of resources might be a significant barrier throughout the data migration procedure. Funding constraints, personnel issues, or other resource-related issues may lead to inadequate people or tools to complete the data transfer.
Change management resistance
Change management resistance may be an issue throughout the data migration. Resistance from end users or stakeholders can be because of fear of change, lack of information, or other related factors.
5 data migration best practices
Here are the following five data migration best practices to ensure a smooth data migration:
Conduct a pilot migration
A pilot migration is critical to ensure smooth and effective data migration. It entails transferring a small quantity of data to the new system to test the migration process first and detect flaws.
This lets you discover and solve issues before moving your data, saving time and minimizing disruption.
Minimize downtime
Another crucial recommended practice throughout the data migration process is to minimize downtime.
Downtime is expensive for organizations, so scheduling the migration during off-peak hours is critical. Ensure the new system is set up and ready to go before the transfer and have a backup plan in case of unforeseen complications.
Ensure data security
It is critical to guarantee that data is safeguarded from illegal access. This may be accomplished by employing encryption. Ensuring data security may aid in the protection of sensitive corporate data and the prevention of data infringements.
Document the process
It is critical to document the data migration process for future reference and ensure that everyone participating is on the same page.
Write down the actions done throughout the data transfer process, any problems that developed, and how they were addressed. Documenting the process can aid in identifying areas for improvement for future migrations.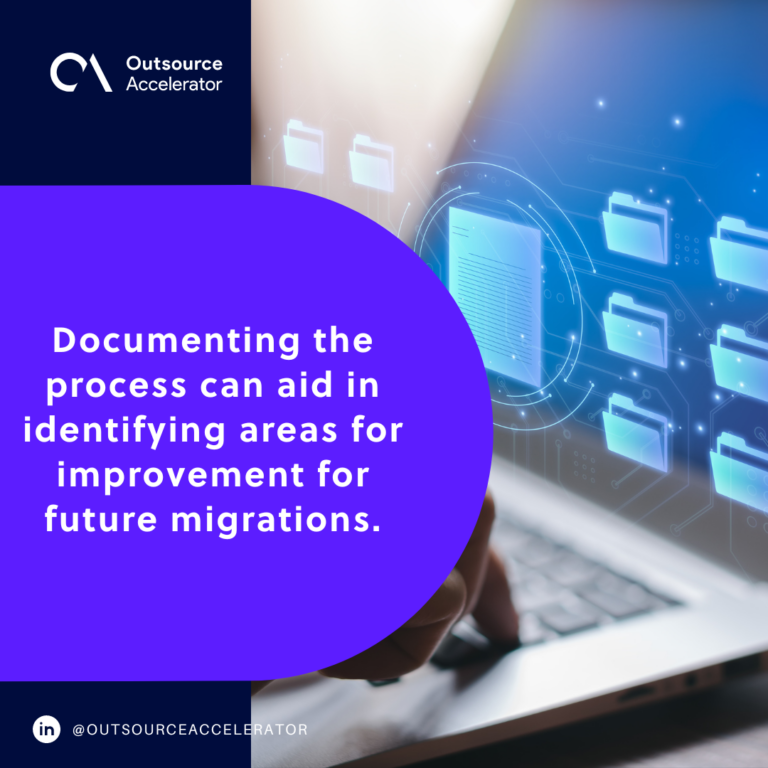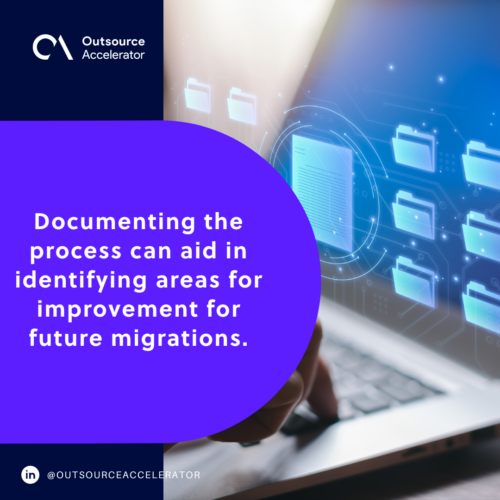 Train end-users
End-user training on the new technology and how to utilize it when transferring data is crucial as this can reduce disruptions to corporate operations.
As mentioned earlier, end-users and stakeholders must be well-informed and have enough training to help them adjust to the new system to avoid change management resistance.
Smooth data migration: Ensures successful data transfer
Simply put, migrating data from one system to another might be challenging, but it is doable with proper preparation and execution. 
To achieve smooth and efficient data migration, address frequent challenges during the data transfer stage and adopt the abovementioned best practices.