Top reasons to consider data entry healthcare outsourcing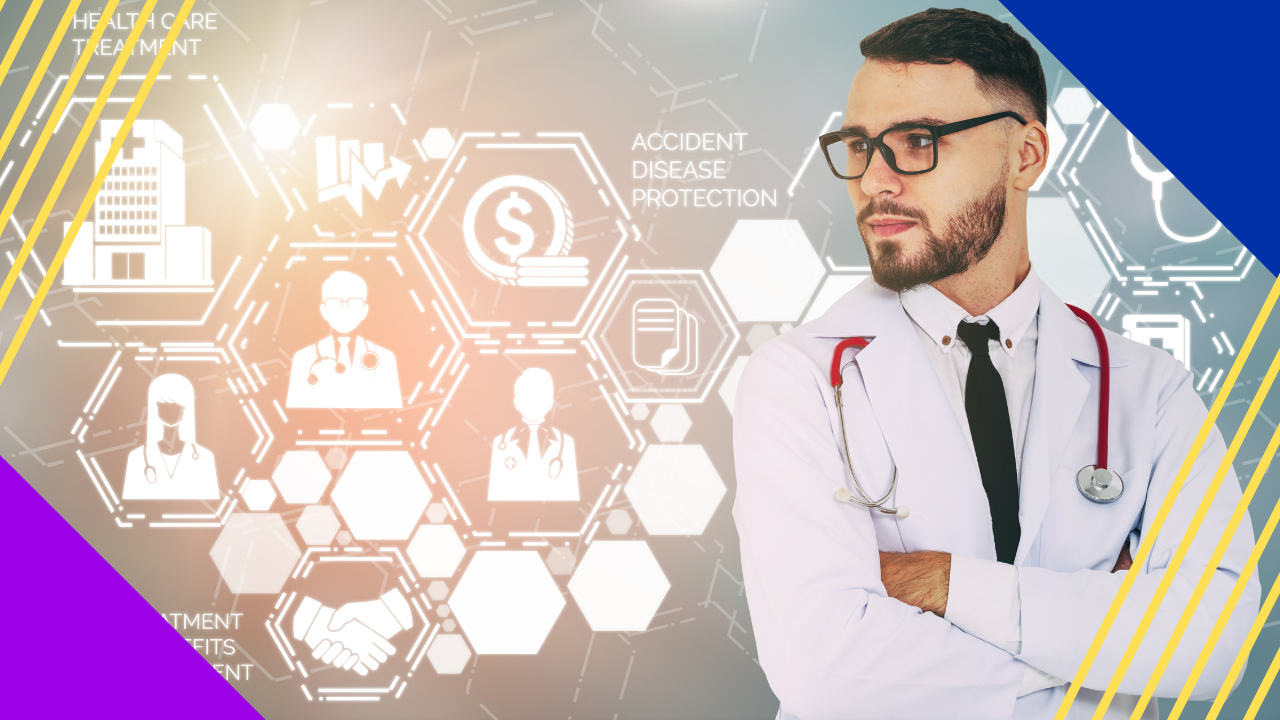 Healthcare organizations have a lot on their plate. From dealing with different types of patients, performing technical, rigorous procedures, and working on extended hours to ensure patients are taken care of.
There are too many stressors they need to manage, and adding to them might adversely impact the quality of care they provide.
Traditionally, healthcare providers need to process insurance claims, input patient records and do the coding themselves. However, this was proven to be inefficient as there are tons of insurance claims that need to be processed every day.
With the advent of outsourcing and innovative technologies, healthcare organizations have the option to outsource data entry healthcare.
There are various benefits to outsourcing data entry healthcare. This article will elaborate on this.
Significance of data entry healthcare 
Accuracy and consistency are integral in the processes of the healthcare industry, from giving the right information and diagnosis down to the correct billing of healthcare procedures.
However, with the lack of time and various stressors present in healthcare, this becomes quite challenging.
Healthcare organizations need to juggle their core competencies with non-core functions such as administrative work.
Data entry can easily solve this by assisting healthcare firms in the verification of insurance, processing of claims, and the data processing of the entire patient information.
In addition, outsourced data entry healthcare can help in the indexing of medical records for future use of healthcare organizations.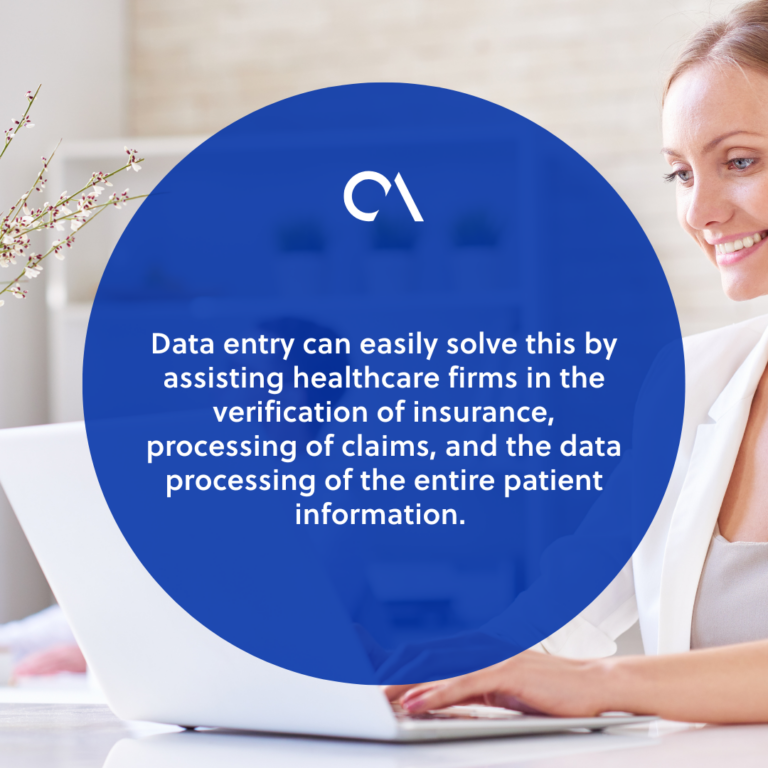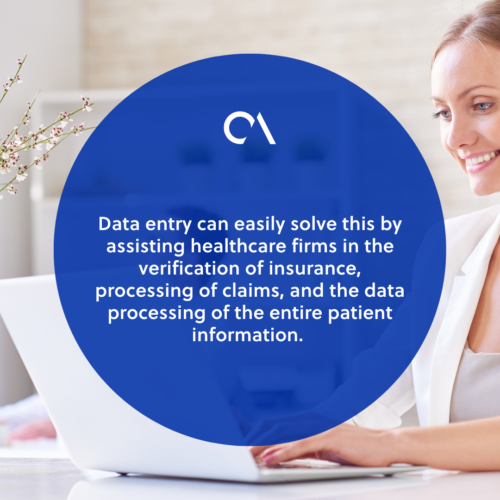 Why consider data entry healthcare?
There are many beneficial reasons to outsource data entry healthcare. Aside from the usual cost-saving dimension, there is more than third-party services offer.
Below are the reasons:
Data entry is time-consuming 
Due to technological innovations, patient records can be stored, reviewed, and extracted digitally through electronic medical records (EMR).
These EMRs have become a staple in the current healthcare industry. However, the main disadvantage is that it takes significant time to input all the data after each treatment and checkup.
Medical data entry professionals can be expensive
Traditionally, physicians and nurses are the ones manually inputting all of this information into the computer. It is a mundane and repetitive task that is prone to human error.
Hiring in-house staff to manage this can be an alternative; however, it can be quite expensive.
Hence, outsourcing data entry tasks helps healthcare organizations in the long run. They are not just cost-saving but also allow their healthcare professionals to accommodate more patients.
This means more time to do consultations. More profit. More resources can be invested in innovation.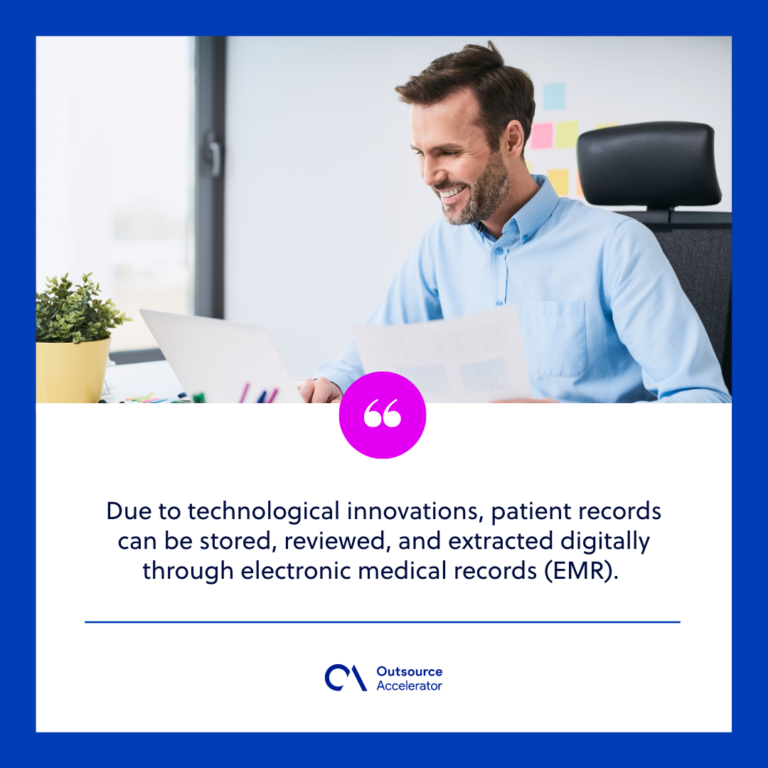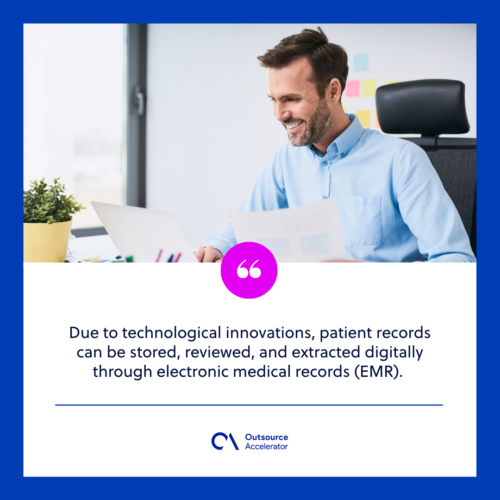 Medical records maintain accurate
Patient records are extremely important in delivering quality patient care. Healthcare organizations may opt to do it themselves or hire untrained staff.
However, this can lead to misinterpretations.
Inaccurate health records can lead to delays, misdiagnosis, and wrong prescriptions. This is troublesome as it can lead to unnecessary deaths or another visit to the hospital.
In the event that it happens, severe public outcry and sympathy for the victim will occur.
This makes the inputting of patient data crucial. By outsourcing data entry healthcare, these risks are mitigated. Avoiding any potential lawsuits or reputational damage to the healthcare institution, which can result in heavy financial losses.
Third-party providers often exhibit a huge amount of accuracy and consistency in patient medical information. They help protect healthcare organizations and their patients from any adverse situations and maintain data integrity.
Patient information is secured.
With the advancement of technology and the internet, private information has become too vulnerable to cyber attacks that jeopardize the security and wellness of patients.
In fact, throughout the years, massive cyber attacks have become successful in hurting large companies all over the world. The healthcare industry is very prone to this.
Unfortunately, not all healthcare institutions are equipped with data security measures. Even small practices sometimes run on a basic computer system with loose protection
Instead of installing and procuring one, outsourcing data entry healthcare services would be practical in the long haul.
No need to invest in infrastructure, additional payroll, and software procurement. The third-party brings it to you, and everything is plug-and-play.
Factors to consider when choosing a data entry healthcare provider
Choosing the best service provider is important. It does not just ensure seamless operations, but also the reputation of the company is preserved.
Due to these stringent standards, below are the factors that need to be considered in choosing a service provider:
Knowledge of medical data entry and its tools
The most crucial aspect of data entry healthcare is the accuracy of the codes and information which serve as the basis for prescriptions and diagnoses of physicians.
Incorrect data can lead to huge financial losses, which is detrimental to the organization.
An ideal data entry healthcare provider must have experts with a wide knowledge of healthcare data entry. At the same time, they should be equipped with the proper data entry software needed.
Experience matters
It is not an understatement to say that the healthcare industry is too technical. There are a lot of jargon and terms that non-medical professionals might have difficulty understanding.
It takes years to have medical data entry experience, not to mention certifications and degrees, to be able to perform the job.
Usually, healthcare BPO companies are well–equipped with the resources and technical knowledge that can fully support healthcare organizations with ease.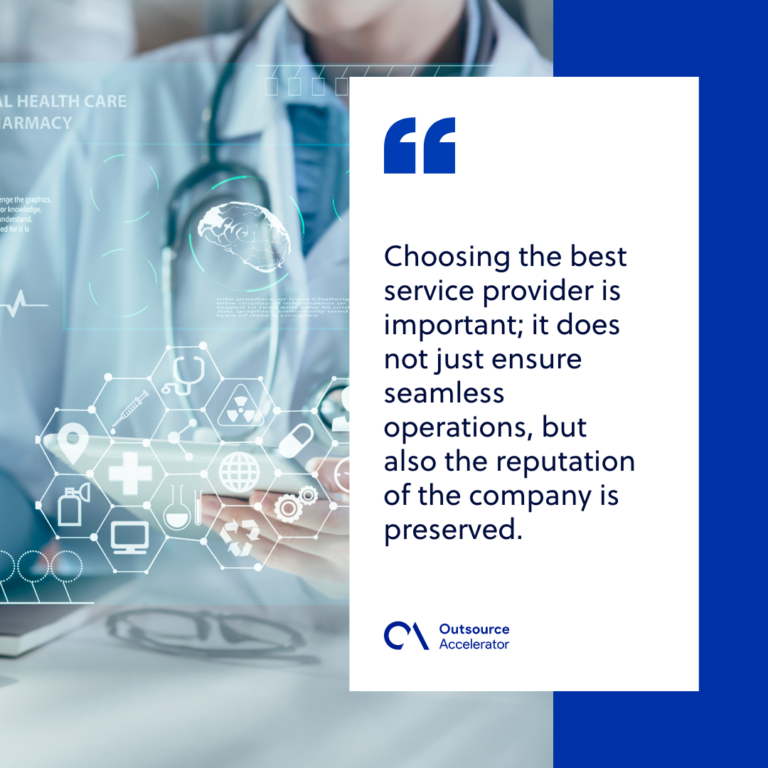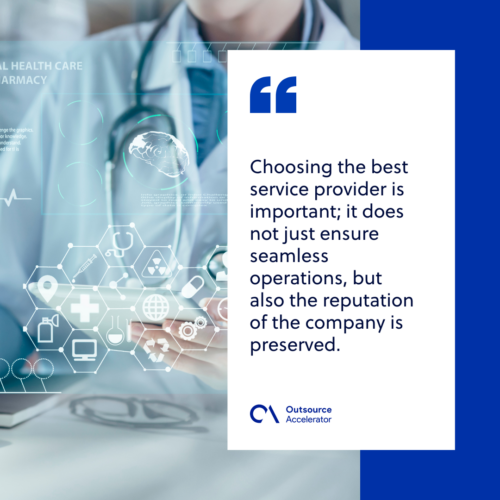 Cyber security capability
Federal laws have strict regulations on the privacy of patient information and data. Infractions lead to massive legal accountability, which can jeopardize the operations and reputation of the company.
To ensure that this would not happen, choose a third party with cyber security expertise. Normally, third parties like healthcare BPOs provide packages that can be a right fit and cost-effective.
These packages can be adjusted based on the means and needs of the organization. Not to mention, additional services can be negotiated with the companies.
Scaling your business with data entry healthcare
With the complexities, challenges, and fast-paced culture of the healthcare industry, it is preferred to outsource healthcare data entry.
Revenue cycle wellness in the line, the processing of insurance as swiftly as possible is necessary.
Non-core functions such as data entry healthcare, if outsourced, can create better opportunities for healthcare organizations to scale as they can accommodate more patients and increase the profitability of the organization.