Simplify data management with data abstraction services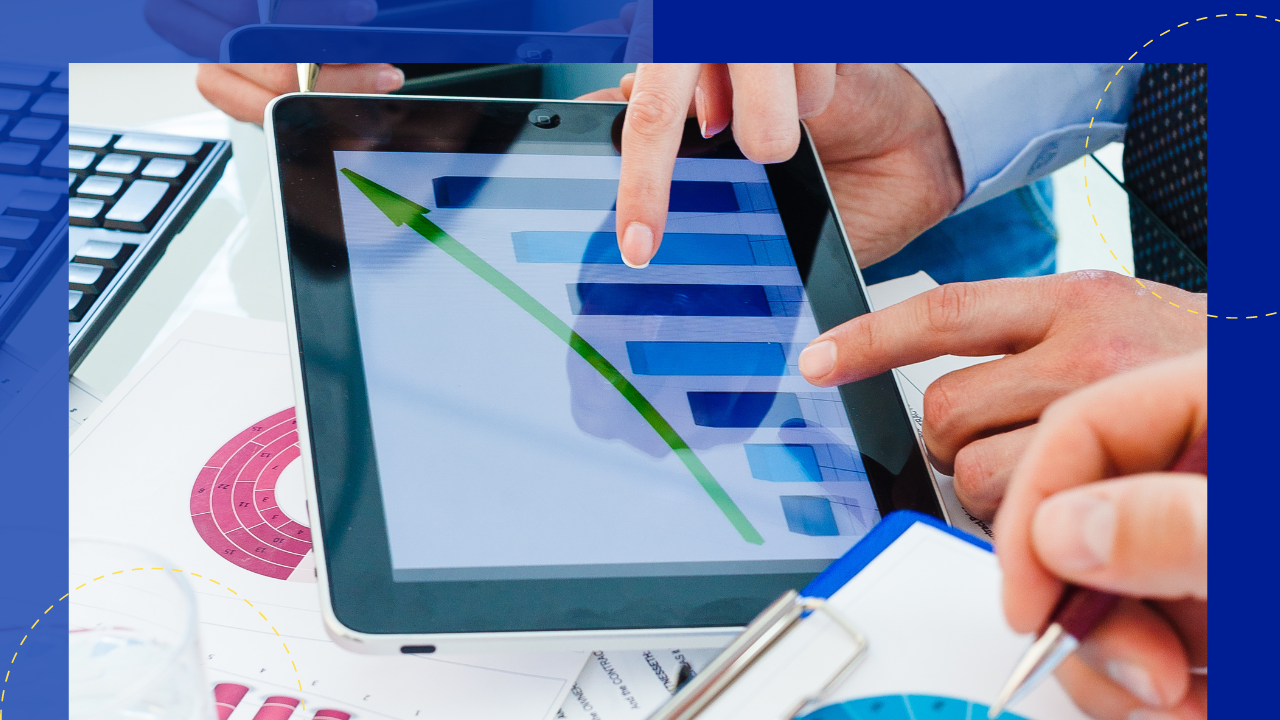 As businesses increasingly rely on data to drive their decision-making, efficient data management has become critical to their operations.
However, managing data can be complex and time-consuming, especially when dealing with large volumes of information from multiple sources.
This is where data abstraction services come in. It presents a streamlined approach to handling intricate data structures. Data abstraction is very useful, considering over 80% of data analysts spend half their time cleaning and organizing data, as per ZipDo.
Read on to learn why data abstraction services can benefit businesses' processes.
What are data abstraction services?
Data abstraction is the process of simplifying complex data sets by hiding irrelevant details and presenting only the necessary information.
Data abstraction services provide an automated or semi-automated approach to managing data. This lets businesses reduce complexity and focus on data-driven insights that matter.
Types of data abstraction
There are two types of data abstraction:
Classes

. Classes categorize complex data types into simpler, more manageable objects. With access indicators, classes identify which capabilities users can see and which remain hidden.

Header files

. Header files divide complex data sets into manageable units while obscuring inner functions from users.
Additionally, data abstraction is divided into three layers:
Physical or internal level

. This layer deals with the physical storage and organization of data. It focuses on technical aspects such as file structures and storage mechanisms.

Logical or conceptual level

. The logical layer abstracts the complexity of the physical structure into a coherent data model. It defines relationships, constraints, and attributes in an understandable way.

View or external level

. The view layer provides a tailored data perspective to different users or applications. It simplifies access by offering customized views without affecting the actual underlying data.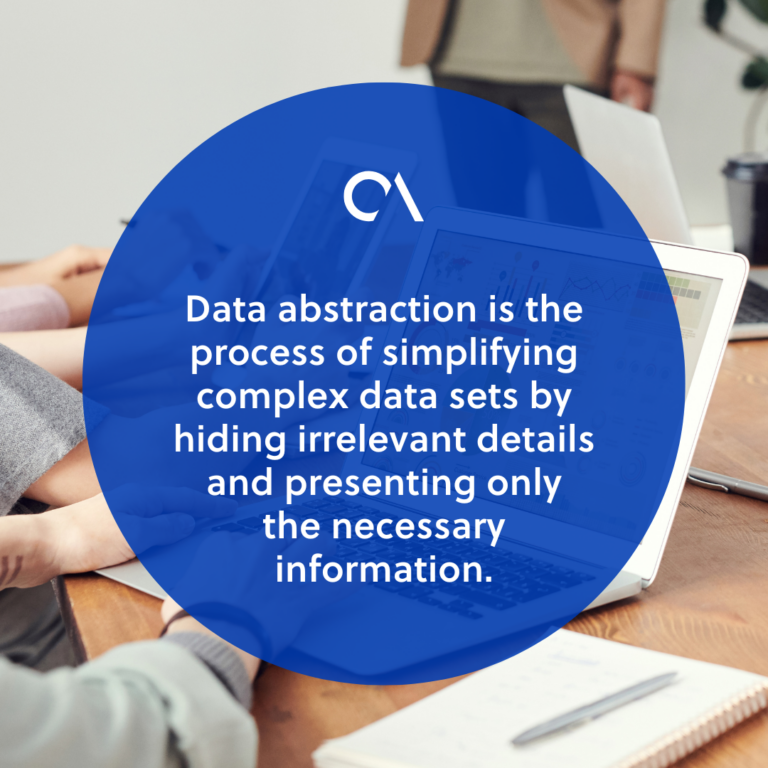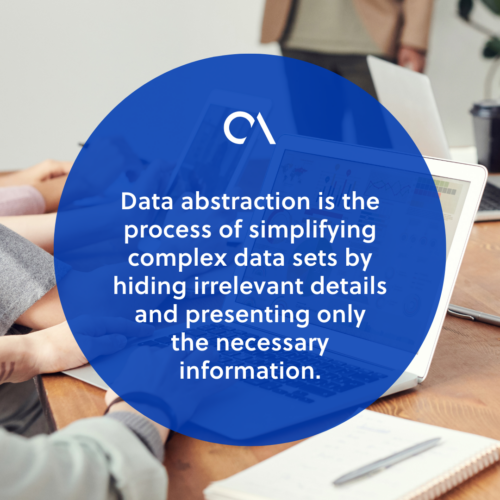 Why data abstraction services matter
Data abstraction services are pivotal in simplifying data management and enhancing user experience.
Consider a scenario where an e-commerce platform needs to manage customer orders, inventory, and shipping details. Without data abstraction, developers would have to navigate database design and optimization intricacies.
Through data abstraction, they can use high-level functions and APIs. This helps everyone save time and reduce the risk of errors.
Data abstraction services process
Data abstraction services follow a well-defined process to ensure seamless integration and simplified data handling:
Requirement analysis

. Services providers understand the specific data management needs of the organization. This involves identifying data types, relationships, and access requirements.

Design an abstraction layer

. The next step is to create an abstraction layer that maps complex data structures into a user-friendly representation.

Develop APIs and interfaces

. A data abstraction services provider will build

APIs

and user interfaces that allow users to interact with the data using simplified commands and functions.

Implement abstraction logic

. This step involves developing the logic that translates user commands into actions on the underlying data structures.

Conduct testing and validation

. Finally, the third-party provider will thoroughly test the abstraction layer to ensure accurate data handling and optimal performance.



Examples of data abstraction services
There are numerous use cases for data abstraction services across different industries. Some examples include:
Healthcare
Electronic health records contain immense information that can be challenging to manage, analyze, and understand.
Data abstraction services can help healthcare providers extract and simplify critical patient data. This lets them provide more efficient and effective healthcare delivery.
Finance
Financial institutions require accurate and timely data to drive their decision-making.
Data abstraction services can consolidate and simplify large volumes of financial data. It enables financial firms to make informed decisions based on insights from multiple sources.
Retail
Retail businesses generate vast amounts of data from multiple channels, making data management challenging.
Data abstraction services can help retailers consolidate and simplify their data. As a result, businesses would have actionable insights that improve their performance.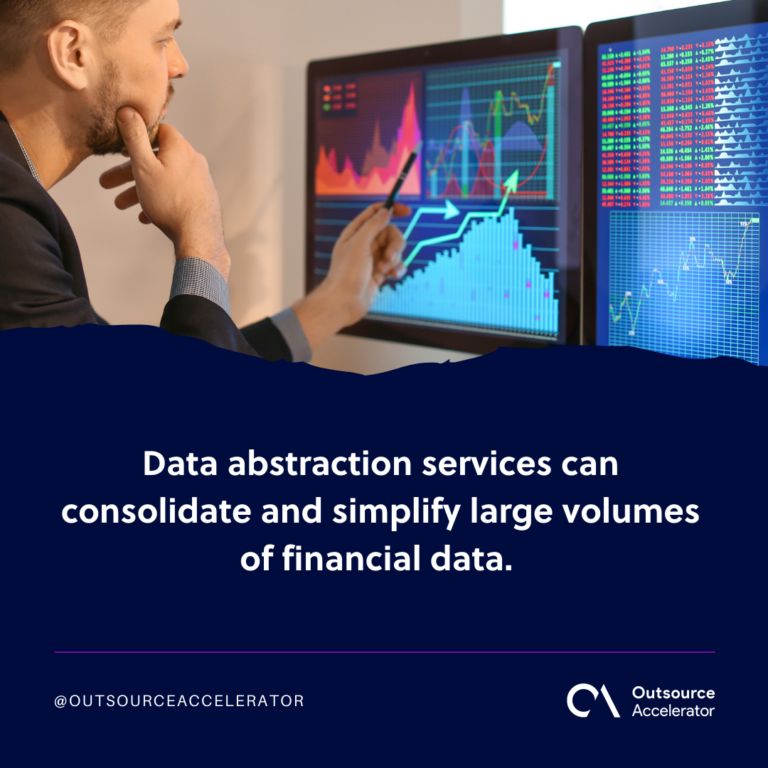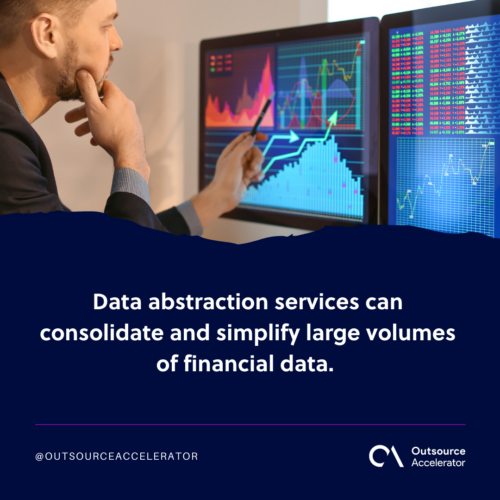 Partnering with the right data abstraction services provider
Choosing the right data abstraction services provider is essential to realizing the full potential of the process. 
Here are some things to keep in mind when finding the right partner:
Expertise

. Look for a provider with proven expertise and experience in data abstraction. A reliable partner should be able to demonstrate success in your industry or domain.

Customization

. Every business is unique, and so are its data management needs. Choose a partner who can tailor its services to your specific requirements and workflows.

Data security and compliance

. Data is an essential business asset, so ensuring its security and protection is critical. Choose a provider that prioritizes

data protection and compliance

with relevant regulations such as GDPR or CCPA.

Collaboration and support

. Successful data abstraction requires collaboration and ongoing support. Find a partner that can work with your team, communicate clearly, and respond promptly to inquiries or issues.

Scalability

. Consider the scalability of the provider's data abstraction services. As your data management needs grow, you want to ensure it can scale its services accordingly.

Integration capabilities

. Evaluate the firm's ability to integrate with your existing systems and technologies. Seamless integration can streamline workflows and enhance the efficiency of your management processes.