Customers vs consumers: Key differences between the two groups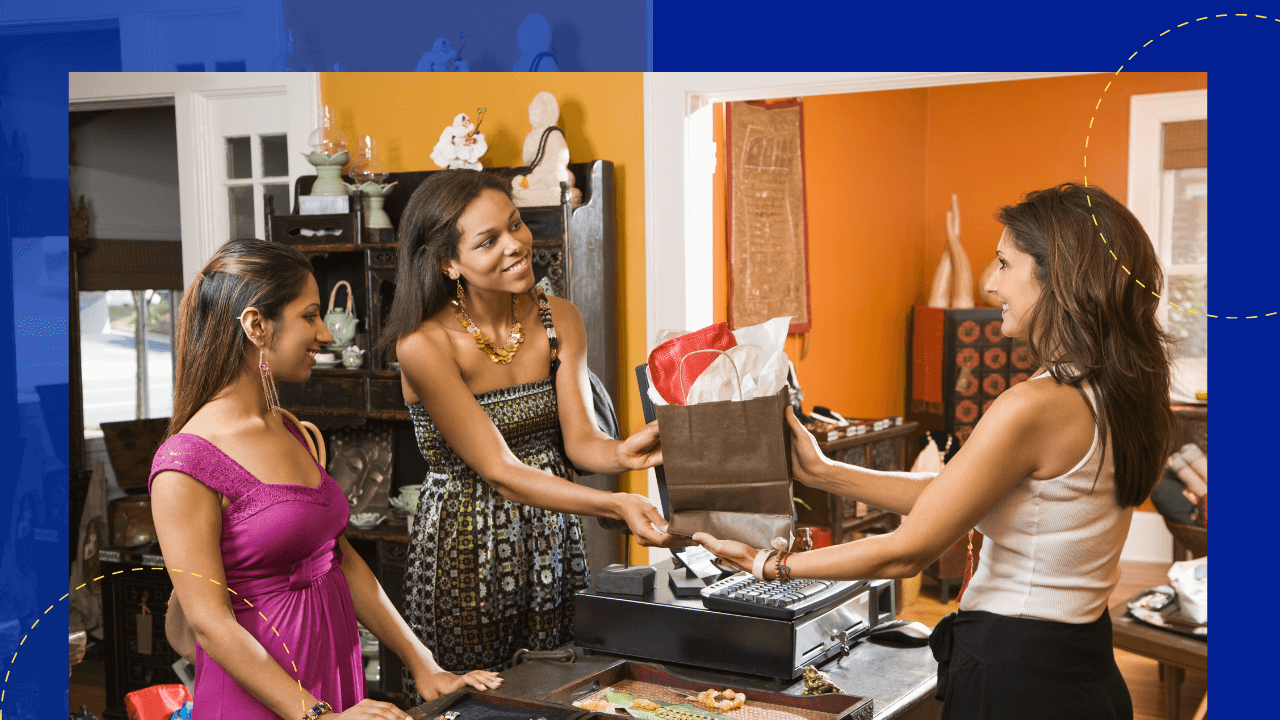 The majority of companies prioritize their efforts in attracting more customers to their brand. A large group of clients allows businesses to gain more profits, sustaining their operations and allowing growth in the organization.
There are times where a customer is also the consumer. This happens when the buyer utilizes the product or service for their benefit after the purchase.
Types of customers
A good marketer always strives to draw customers to their goods and gain loyalty. If a company has no clients to serve, there is no point in continuing the business.
Customers are commonly divided into two categories: 
Resell customers
Resell or trade customers are people who buy a product from a company with the intent of selling it to other people. Instead of using their purchased products, they only act as intermediaries between the manufacturer and the end-user.
The main example of resell customers are wholesalers and distributors.
Final customers
In contrast to resellers, final customers are the ones who purchase a product for their use, needs, and desires. 
Instead of gaining profit, a final customer's motive for purchase is to use the product or gift it to other people.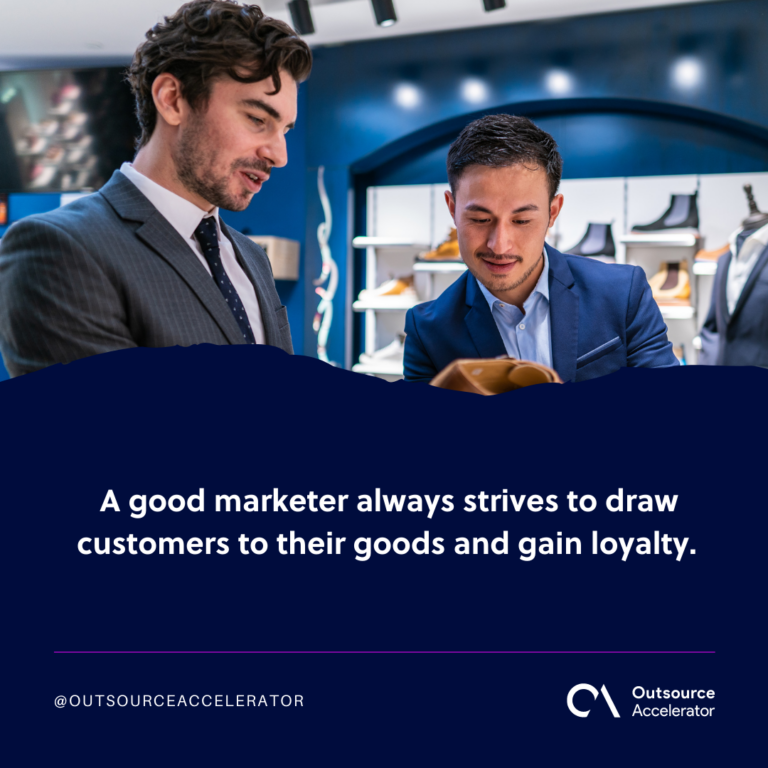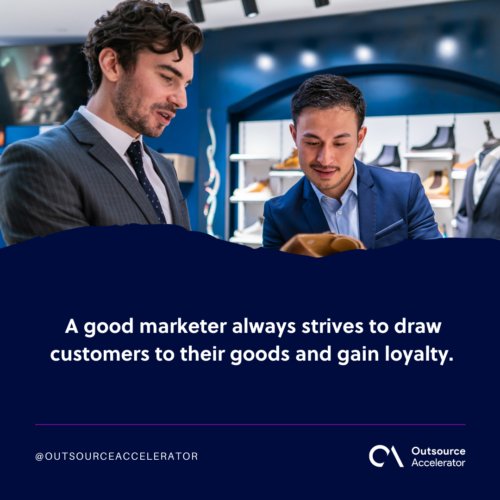 Who is a consumer?
Based on the term, consumers are the one who uses the products and services of a company. They are known as the end-user of any goods available in the market.

While there is a possibility that customers will not use the product or service they paid for, a consumer utilizes the goods for their own needs.
Businesses find consumers to be useful as they can judge and analyze the quality of a product. Consumer behavior models can also be used to identify what is currently in demand.
Types of consumers
Manufacturers need to identify the different types of consumers to determine the products or services that could appeal to their tastes. 
The following are the different types of consumers:
Extrovert
These are the consumers that prefer to use unique or branded items. They also tend to get loyal to a brand once their trust has been gained.
Additionally, extrovert consumers can be brand advocates if they think that a product or service is high-quality enough to recommend to other users.
Inferior goods
Inferior good consumers are individuals with low incomes. Due to the lack of access to a large amount of money, they are bound to only consume products that are necessary for their everyday lives.
Commercial 
Commercial consumers can also be called bulk consumers. They frequently order goods in large numbers whether they need to use them immediately or not.
Usually, commercial consumers associate special needs — such as emergencies — with their purchasing decisions.
Discrete
As the name suggests, this type of consumer often chooses a discrete mode of purchase.   They can strongly consider paying a significant amount for their specific needs — such as clothes, cosmetics, jewelry, or electronics.
They are also most likely to avoid thrifting on goods that they consider essential.
Difference between customer vs consumer
Learning the differences between a customer vs consumer make it easier for people to distinguish both. To add insights into their characteristics, here are key differences between the two groups.
The terms customer vs. consumer are often used synonymously and are easily confused with one another. However, there is a difference between the two from a marketer's point of view. 
Every individual is either a consumer or a customer. Other times, they may fall into the two categories. But these words have different meanings from each other.
So when do we use the words customer and consumer? The following article will help you with this distinction.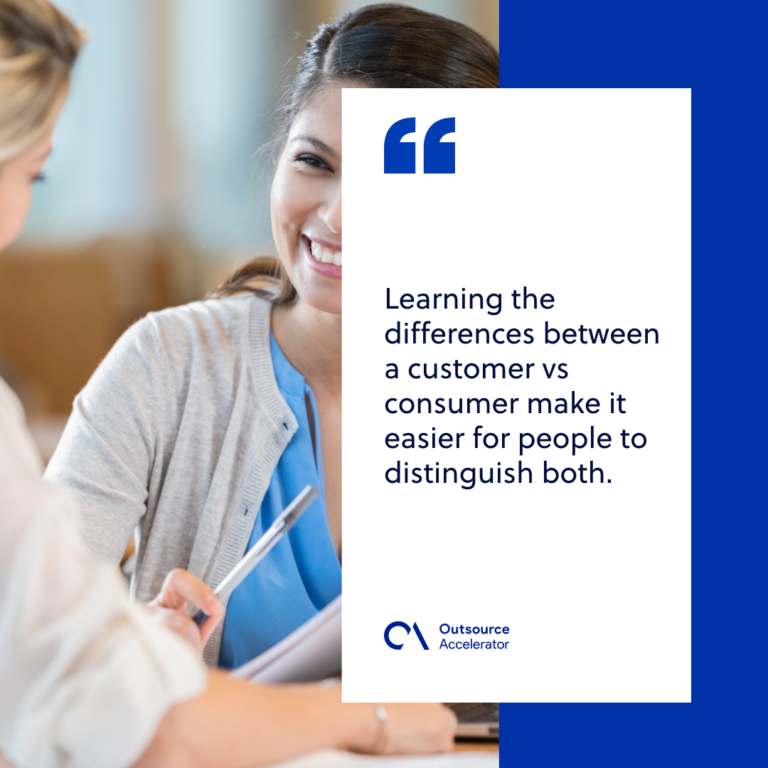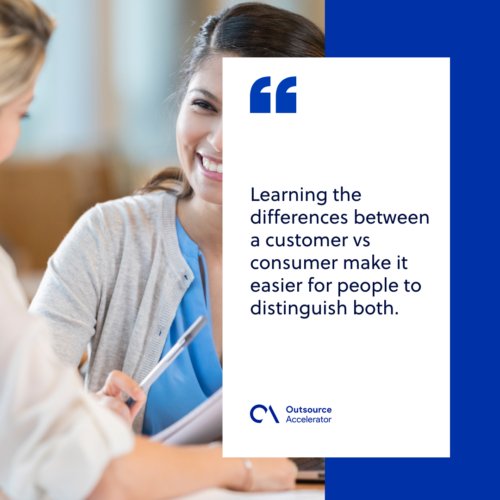 Who is a customer?
A customer is a person that purchases a product or service from a business. They can also be referred to as a client or a buyer. 
A great example of this would be an individual who pays for an item in a shop. As long as there is a monetary exchange in the process, then the person is regarded as a customer.
Definition

– The customer purchases the goods, while a consumer is the end-user.

Resale

– While consumers are not able to resell the products, customers are allowed to resell the goods after purchase.

Payment

– Customers need to purchase a product or service to be called as such. Meanwhile, buying a product or service is not essential.

Motive

– Customers mostly buy things for resale or consumption. Consumers only have consumption in mind while looking for products to buy. 
Why are the two groups important?
Both customers and consumers are important in the concept of consumerism. The absence of both groups can break the economic chain and lead to problems that may tank the economy.
Demand is the "main root" of creating any product or service. Most manufacturers offer new products or services according to the wants and needs of consumers and customers.
The two groups' different needs urge companies to launch new products and strengthen different industries in a region.