To build or not to build: Turnkey vs. Custom software development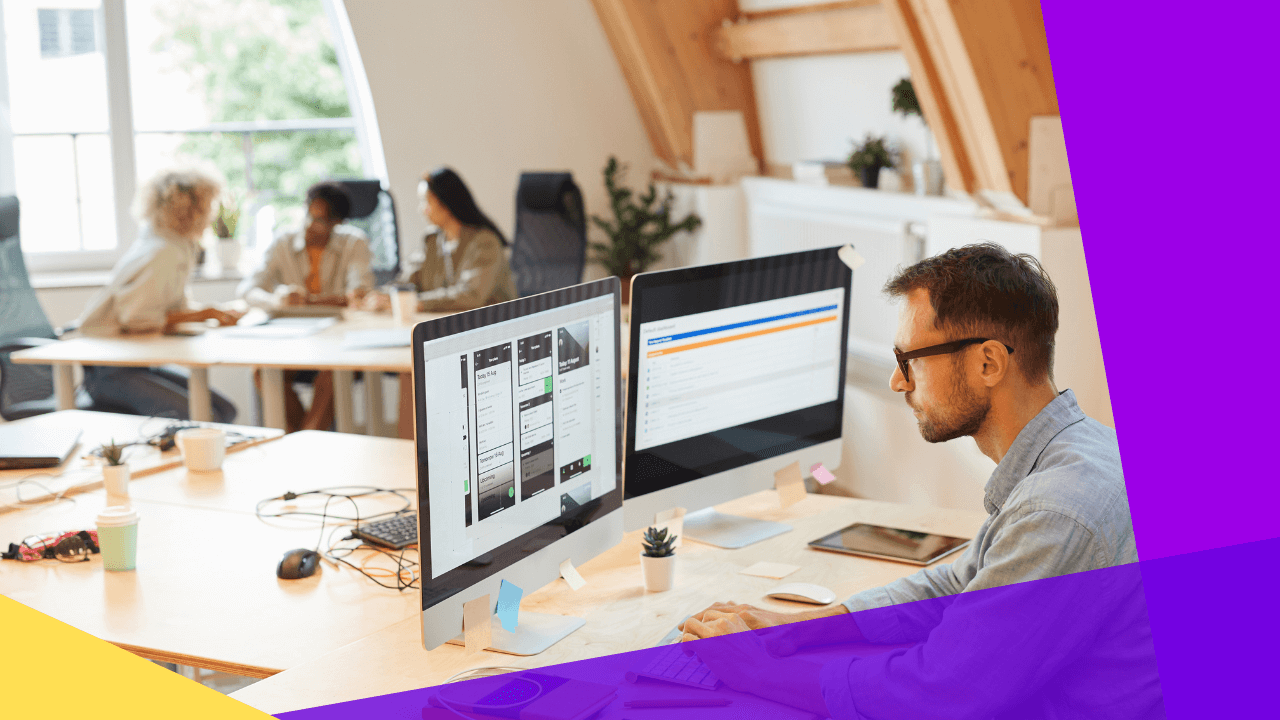 For companies wanting to stay ahead of their competitors, constant innovation is the name of the game. In the tech industry and businesses relying on technology for their products and services, innovative software is key to staying market-relevant.
Tech and tech-reliant firms have two choices regarding software: use turnkey software or invest in custom software development.
In this article, we'll explore the differences between turnkey and custom software development. Read below to find out which software approach would suit your firm's needs!
Turnkey vs. Custom software development: Overview
Before going into a detailed discussion of the distinctions between turnkey and custom software development, it's essential to have an understanding of both.
Turnkey software solutions
Turnkey software solutions refer to the pre-built, off-the-shelf software used to fulfill a business's tech needs. These software are readily available in the market and designed to cater to a wide range of industries.
Moreover, they seldom need extensive customizations, making them a cost-effective and time-efficient solution for companies looking to streamline their operations.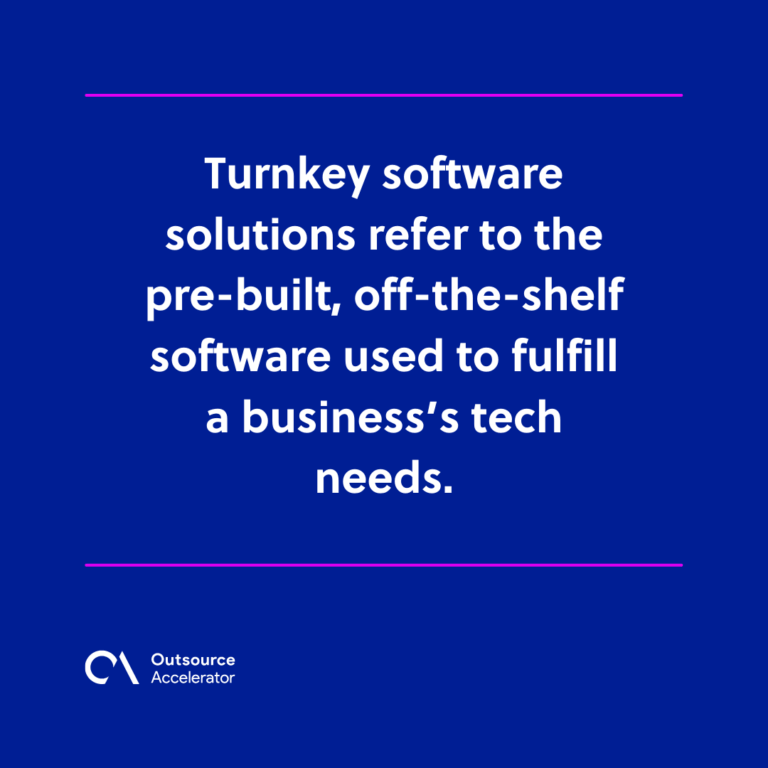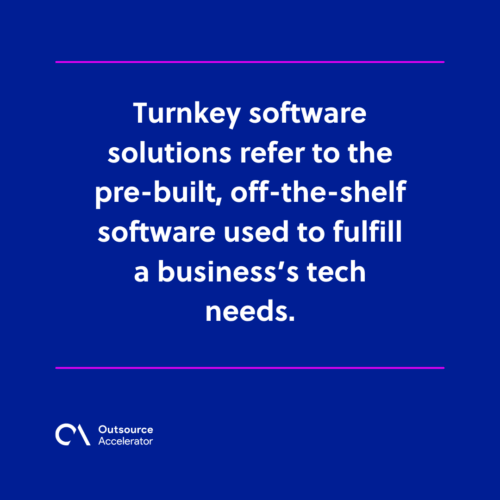 Custom software development
Contrary to the rather generic and industry-agnostic nature of turnkey software solutions, custom software development offers bespoke solutions. These are tailored to the specific needs of a particular company or sector.
Custom software development creates solutions designed to address unique challenges and leverages the strengths of the niches they're built for. As such, custom software development provides significantly more flexibility and scalability than its turnkey counterpart.
Although custom software development tends to require a more substantial initial investment, it often leads to long-term advantages and a competitive edge.
Because of this, investing in custom software development can often give more benefits to companies with plans to expand their operations in the future.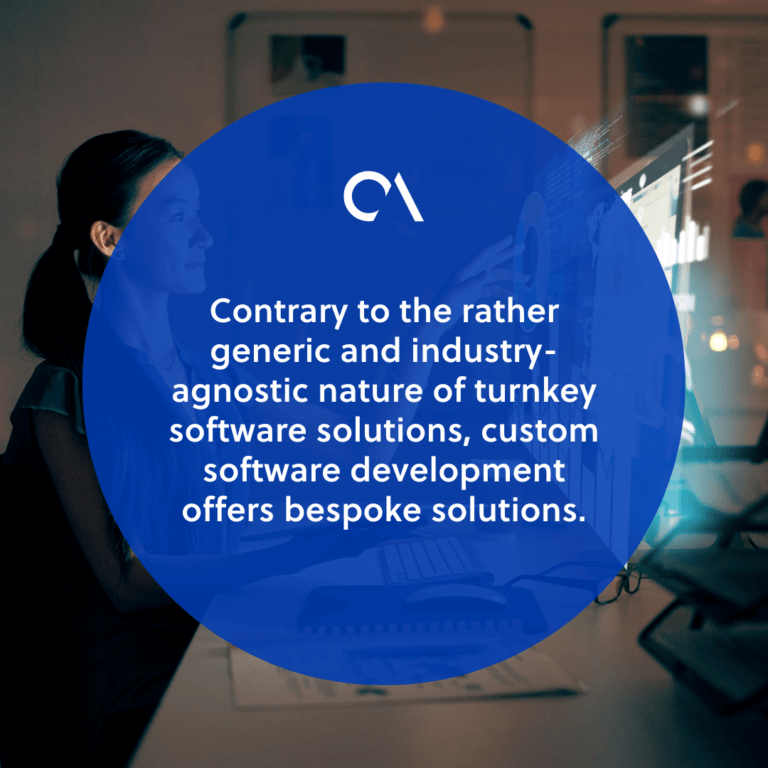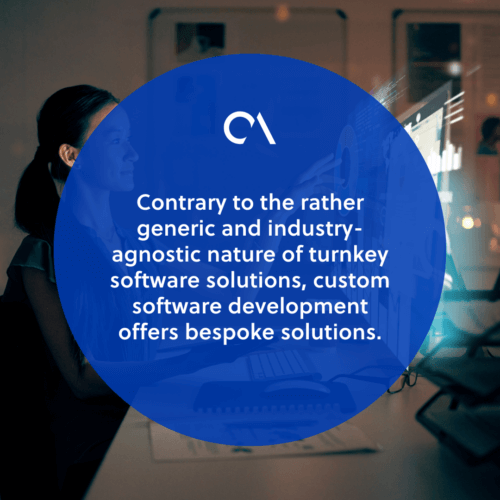 Differences between turnkey and custom software development
Knowing the differences between turnkey solutions and custom software development can help businesses still on the fence decide which one to invest in.
The table below shows the comparison between turnkey solutions and custom software development.
Turnkey software vs. Custom software development
Turnkey software
Custom software development
Costs

More budget-friendly initial costs

Costs can be distributed among multiple users

Higher initial investment costs

More cost-effective in the long run

Less dependency on additional software; thus less additional costs

Integration

Easy to integrate

May encounter compatibility issues

May need additional tweaks to fit into a company's existing infrastructure

Being custom-built, it can be easily integrated into existing systems

Smoother transition with minimal disruption

Scalability

May lack the

scalability

needed for rapid growth or major shifts in operations

Can be built with future expansions in mind and accommodate evolving business needs

Features and functionality

Typically offers predefined features that cater to common business processes

Can be designed to include specific features that address unique challenges

Level of customization

Limited customization options, often allowing only minor adjustments to fit a business's needs

Allows for complete personalization, ensuring that the software aligns precisely with the company's workflows and objectives
Outsource your custom software development to Saigon Technology
Saigon Technology is recognized as Vietnam's foremost ITO provider and twice listed in the country's top 15 Agile software outsourcing companies by The Vietnam Software Association.
The company has over ten years of experience in the IT outsourcing industry and can help increase your efficiencies through its custom software development services.
Whether you need a web or mobile application, SaaS or software product development, or user interface and user interface experience (UI/UX) redesign, Saigon Technology has your back.
Contact Saigon Technology and see how they can help you!