5 innovative ideas for successful creative marketing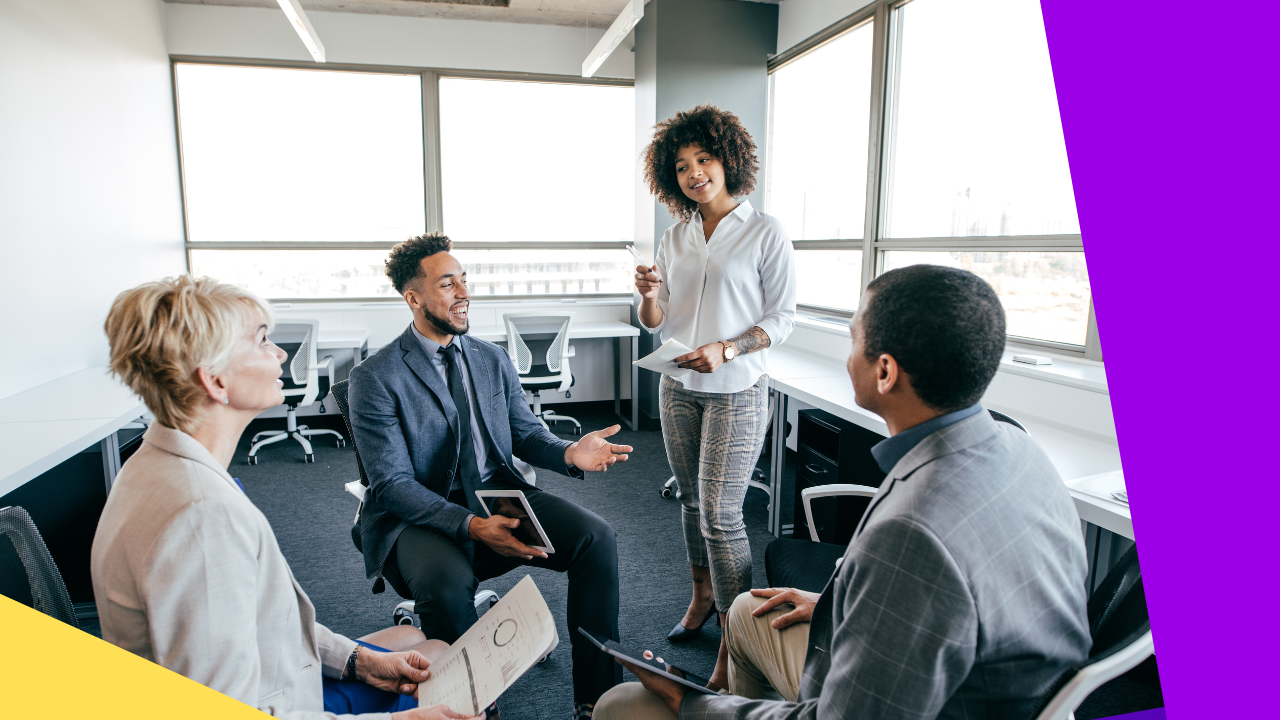 5 innovative ideas for successful creative marketing
In the early years, marketing relied heavily on conventional tactics such as television and radio advertising, print media, and direct mail. 
The marketing environment, at present, has dramatically evolved as the digital era progresses. Many digital marketing tactics emerged, and industries like retail, hospitality, technology, and healthcare utilize social media to create unique content.
A report from Hubspot Consumer Trends shows that social media is the number one go-to resource for Gen Z, with 93% average use for four hours daily.
That's why many marketers find ways to make their advertisements more appealing to the mass through creative marketing on social media platforms.
But creative marketing is not just for social media. If done right, it can be leveraged to all different digital platforms. You just need to find the right marketing team who understands your brand and needs. 
Top-tier outsourcing firms like Cloudstaff can help you get started.
Creative marketing defined
Creative marketing is a technique marketers or advertisers use to entice potential customers. Awareness is raised for a service, product, or event using an innovative message that appeals to users and with the help of various digital marketing tools.
It entails building and understanding your brand, knowing your audience's wants and needs, and connecting with their emotions.
Moreover, creative marketing is a mix of several elements like:
Musical scoring

Symbol

Artwork

Design

Color schemes or palettes 
These elements impact product and service quality, branding, advertising, and customer experience. 
Your company must align with your brand and marketing activities for successful creative marketing results. Cloudstaff can help you achieve this by finding the right staff with the skills and experience to complement your existing creative marketing team.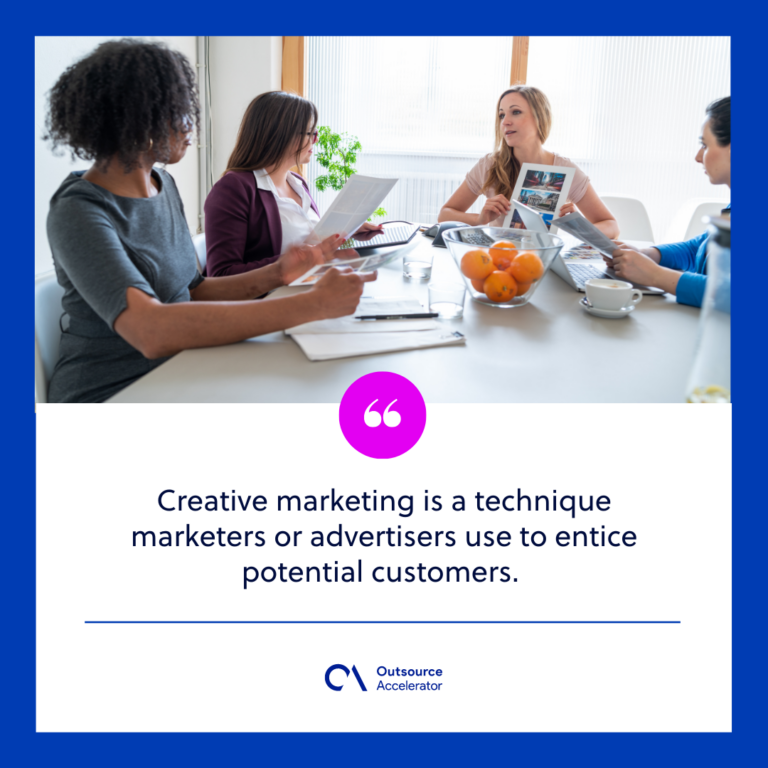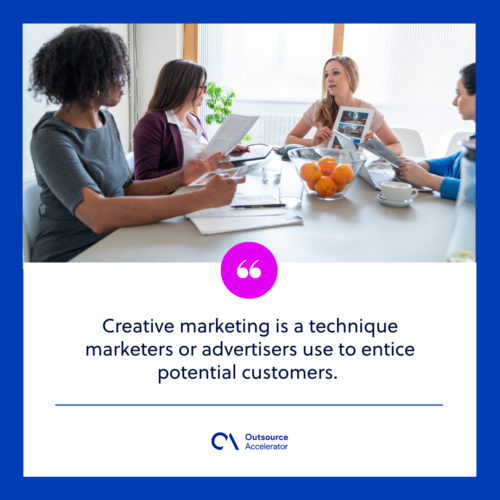 Significance of creative marketing
Businesses must be more imaginative in their marketing methods to differentiate themselves from the competition.
As mentioned, it also establishes an emotional connection with prospects and existing customers. Marketing outcomes increase when a company's business and brand are in harmony.
Using distinctive graphics like logos, film, and photographs, marketers can provide compelling content to attract customers. 
To further support your creative marketing efforts, Cloudstaff offers the following services as part of its core capabilities:
3D and animation

Campaign development

Web design

SEO

Social media marketing

Email marketing

Video editing

Content writing

Logo design

Graphic design

Film and audio production
5 ideas for successful creative marketing
Here are five ways to help you make creative marketing campaigns that will deliver value to your prospective clients:
1. Create
with
the customer, not
for
the customer
Customers nowadays are more than simply customers; they are also content and idea creators.
That said, integrating your customer's wants and needs into your products and services can be an excellent way to work with them. This helps the marketing team to create tailored services easily.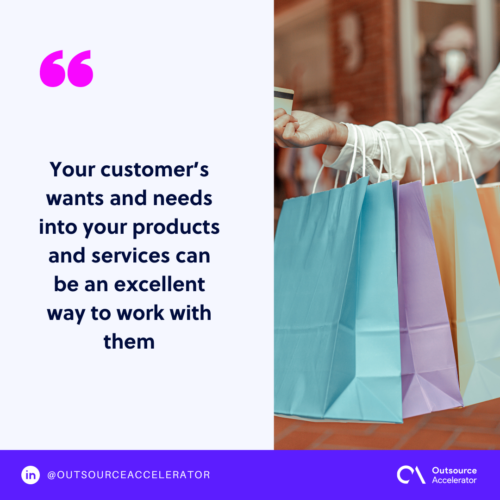 2. Turn your clients into advocates
The best method to increase the effectiveness of creative marketing is to treat your employees and consumers as an extension of your marketing team.
To do this, encourage your customers to recommend your goods and services to their friends and relatives via a referral program and see how it grows your customer base fast.
3. Invest in an end-to-end experience
Assist your clients from the beginning to the end of purchase. Cloudstaff can help you communicate what you want to clients and create smart strategies to offer an end-to-end experience to your new ones.
4. Think like a startup
This is more of an encouraging call to maintain humility even when your business is at the top of success. Creative marketers must think like entrepreneurs — constantly changing and thinking of different ideas to remain market fit.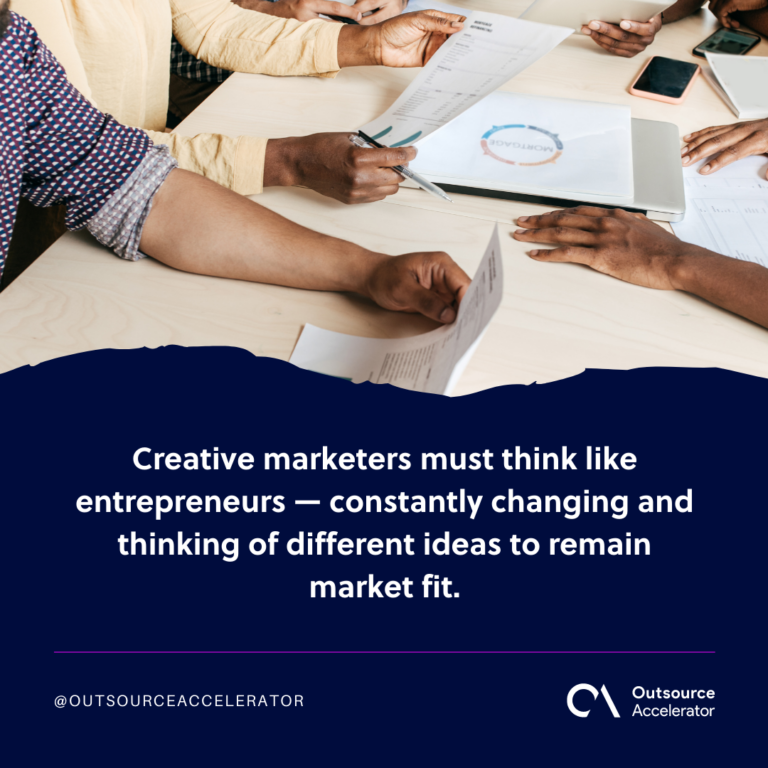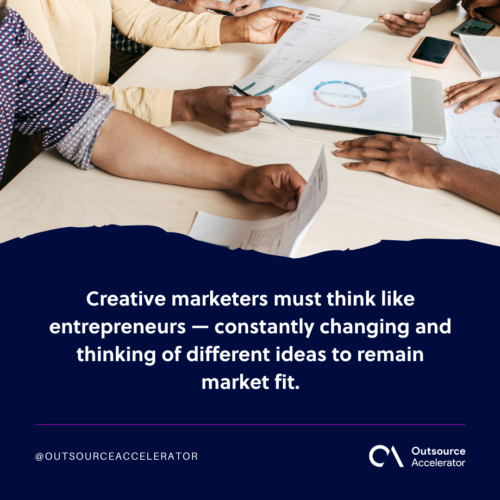 5. Measure the team's creativity
Measuring your team's creativity allows you to determine what will and will not work as part of your creative marketing plan. 
This may be accomplished by asking what and how questions regarding your creative process, such as what's on your team's mind and how you can generate, develop, and assess ideas.
Enhance your creative marketing with Cloudstaff
Developing consistent innovative, and appealing concepts can be difficult for marketers.
If your organization is transitioning from traditional marketing to creative marketing methods, start your journey with the best marketing team.
Per Cloudstaff, "you just need to decide what capabilities your team needs," and they will assist you in having the best creative marketing team to match your business's identity.