What is the cost per lead? How do you calculate it?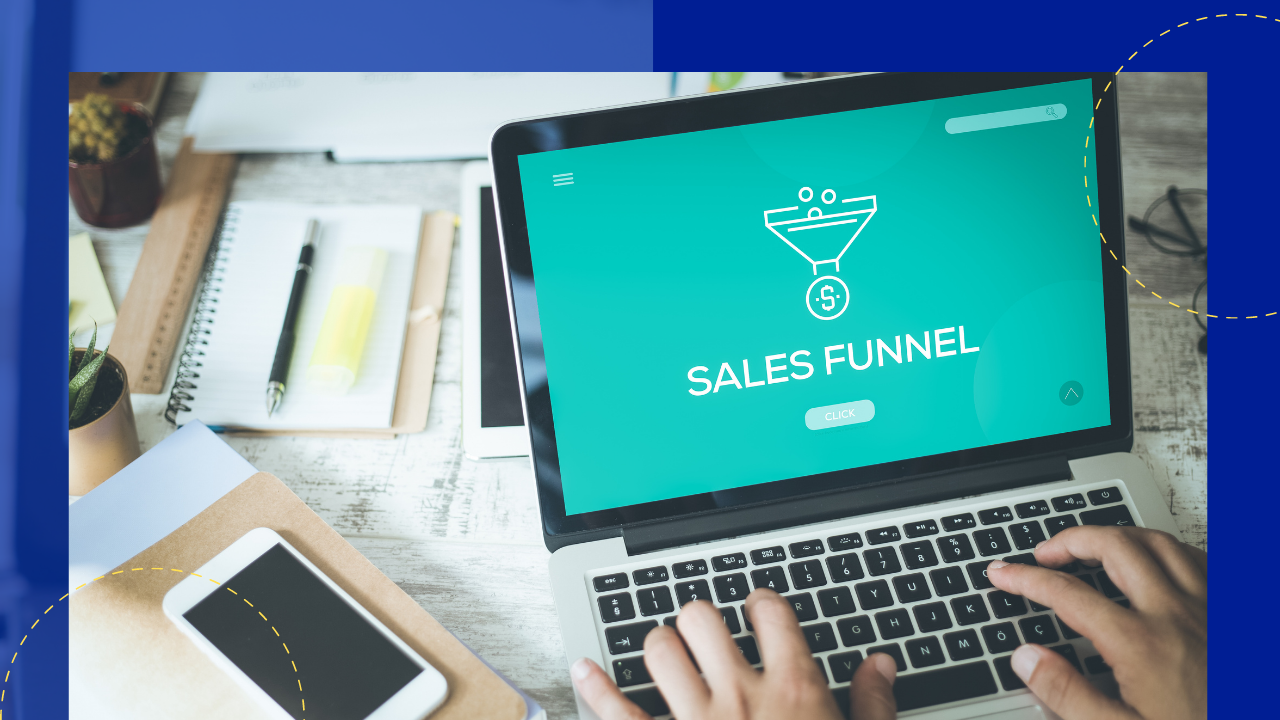 Advertising and marketing efforts are critical in attracting new consumers to your company. In line with this, calculating the cost per lead (CPL) is a simple approach to assess the effectiveness of your actions. It also shows you if your efforts and marketing dollars are paying off.
Cost per lead helps companies to set sales targets, evaluate potential ROI, and plan advertising expenditures. The entire cost of creating one lead determines CPLs, which is an essential element of the lead generation process.
Once you start measuring the cost per lead, you can build more successful marketing campaigns and get more leads for less money. 
We'll go over everything you need to know about cost per lead in this article, from what it is to how to calculate it.
Understanding your leads
A lead is a term used in sales and businesses to describe interaction with a possible customer or a prospect. A lead is someone who could be interested in a product or service you offer, but you don't know what or why they're interested in it. 
A lead has the potential to become a future client. To maintain a high conversion rate, sales teams must convert the most significant number of leads possible.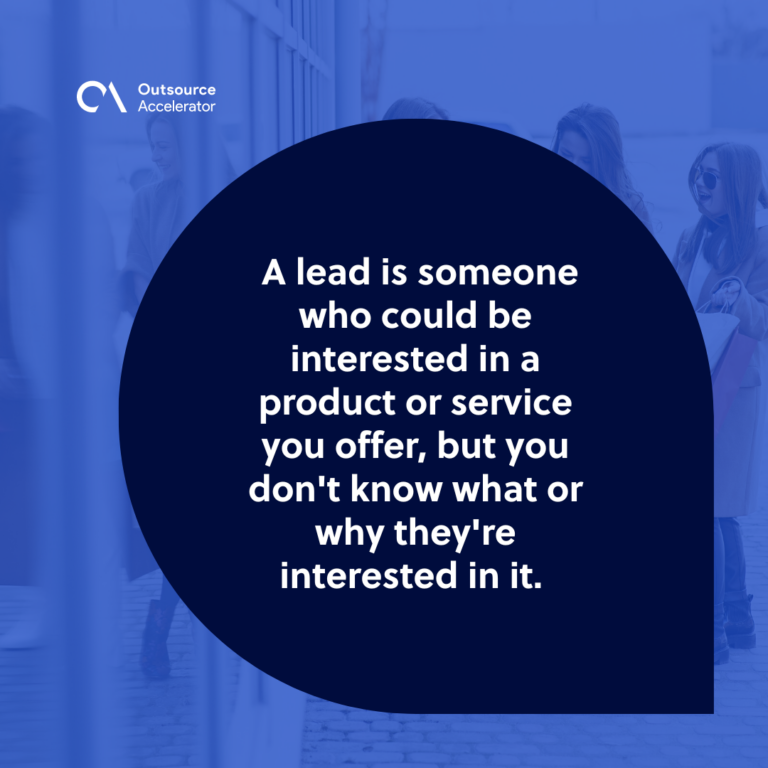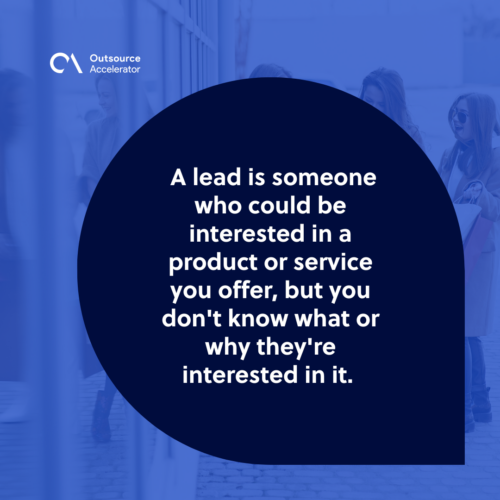 Why should you calculate cost per lead?
Cost per lead (CPL) is an online advertising pricing strategy in which the advertiser pays for an explicit sign-up. It usually came from a customer interested in the advertiser's offer. Cost per lead is also known as internet lead generation.
Lead generation is essential for every company's long-term success and growth. Typically, the initial stage in the sales process is to generate leads. The simplest way to understand the phrase is that it refers to the beginning of a journey.
When it comes to producing new leads for your sales team, the cost per lead statistic indicates how cost-effective your promotional strategies are.
What factors affect the cost per lead?
You can tell whether you're getting a decent bargain if you know what goes into producing a high-quality B2B lead. To generate the leads that contribute to revenue creation, you'll need competent staff and a lot of patience.
The two primary factors that impact cost per lead:
Average check.

The greater it is, the more high-quality leads you'll require, and the higher your cost per lead will be as a result.

Customer lifetime value.

Take into consideration repeat purchases when determining your cost per lead. 
In addition, here are other factors that may influence your cost per lead:
Costs of content creation
You'll have to hire someone to generate great content for you to sell. The money made to content providers such as writers, videographers, and designers is factored into the cost of a lead.
It is an unavoidable expenditure; without content, inbound marketing is impossible. Even if you're generating the material yourself, you should account for the time you spend and the expense of that time – just as you would with management fees.
Fees for planning
These expenses will be factored into the cost of producing leads if you're hiring someone to manage and execute your campaign. Even if you're running the campaign yourself, it's vital to remember that.
Time spent on your campaign rather than other company operations is an opportunity cost that should be considered when calculating the overall cost of the leads generated.
Choosing a platform
You may market your website in a variety of locations on the internet. Google and Facebook are the most popular. Paid advertisements on Bing, LinkedIn, and Twitter continue to be successful for agents.
Your average internet user will be on Google or Facebook, so it's a good idea to advertise on popular platforms.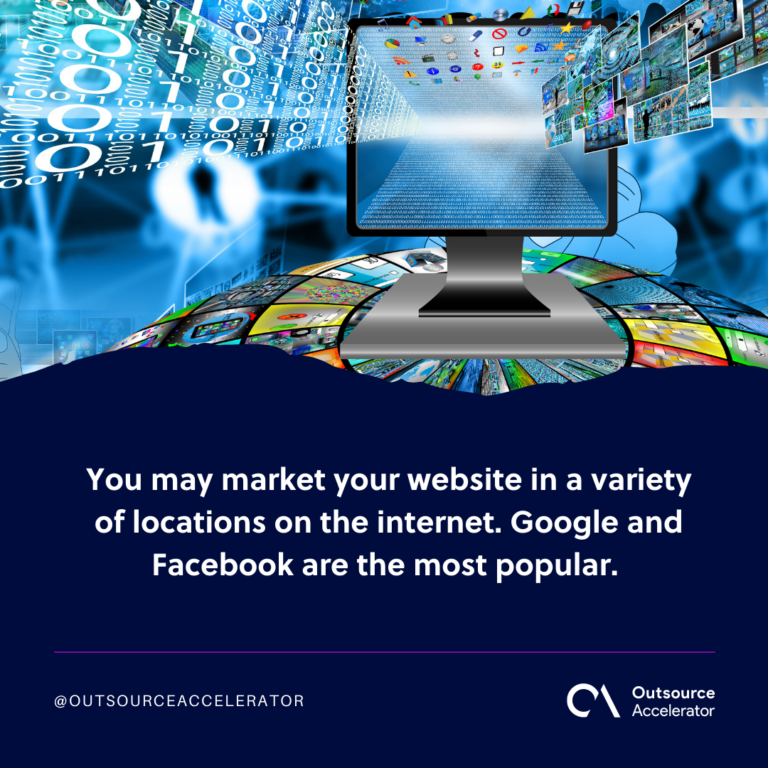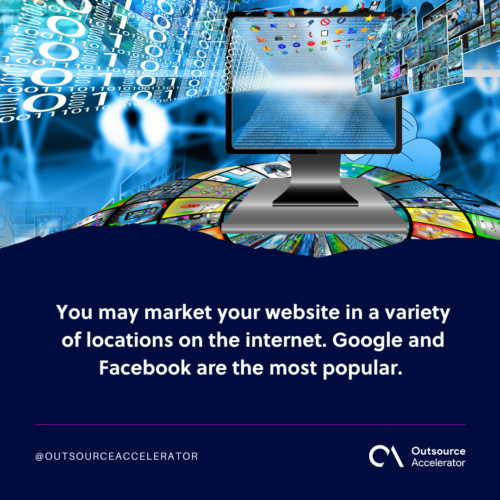 How to calculate cost per lead
This measure aims to provide your marketing team a monetary number to figure out how much of your budget they should spend on obtaining new leads.
To calculate your cost per lead, divide the amount you paid on adverts by the number of leads you received due to running them. 
You can calculate your cost per lead with these steps:
Add up all of your marketing expenditures.

Total up all of your new leads.

Divide your marketing budget by the number of new leads.
The formula to calculate the cost per lead looks like this:
Total Marketing Spend / Total New Leads = Cost Per Lead (CPL)
Always keep in mind that the cost per lead should never exceed the profit margin. It would imply that you are operating at a loss since leads do not convert to customers.
It would be excellent if you assessed the cost per lead for each channel independently. It allows you to evaluate each track's performance and eliminate those that aren't working for you.