6 advantages of outsourcing cloud services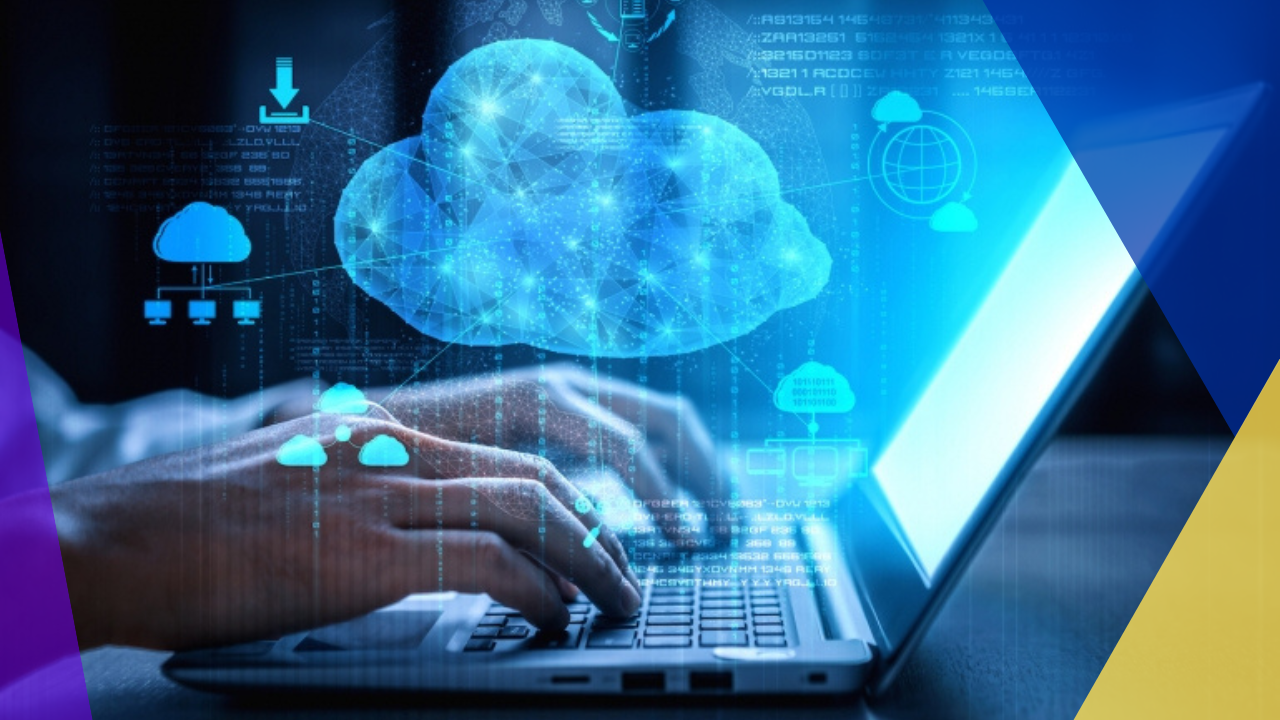 Managing various cloud services is a big challenge. It requires managing staff, resources, and infrastructure. 
The complex nature of these services and the long list of features can sometimes be overwhelming for companies. 
If businesses want to move towards cloud-based operations, outsourcing cloud services is an ideal option for those who want to leverage superior networks and infrastructure.
By outsourcing cloud services, businesses can save time and money that would otherwise be spent on maintaining in-house IT infrastructure. 
If you're looking for a long-term partner that can scale your business, outsourcing firms like Eclaro are the right choice for you. 
Eclaro is a global leader in cloud services, with a wide range of offerings to help your business transform your cloud technology, helping you to consolidate your IT resources. 
How outsourcing cloud services works
Outsourcing cloud services entails hiring a third-party cloud provider to host and manage your data, applications, and other resources. 
Nowadays, many companies are already in the cloud. According to IDC's latest report, cloud infrastructure spending by service providers is projected to grow at a 10.9% CAGR, reaching $130.2 billion by 2026.
When a company outsources its cloud services,  they start assessing its cloud needs and proceed to set up the infrastructure and environment needed to host the company's data and applications.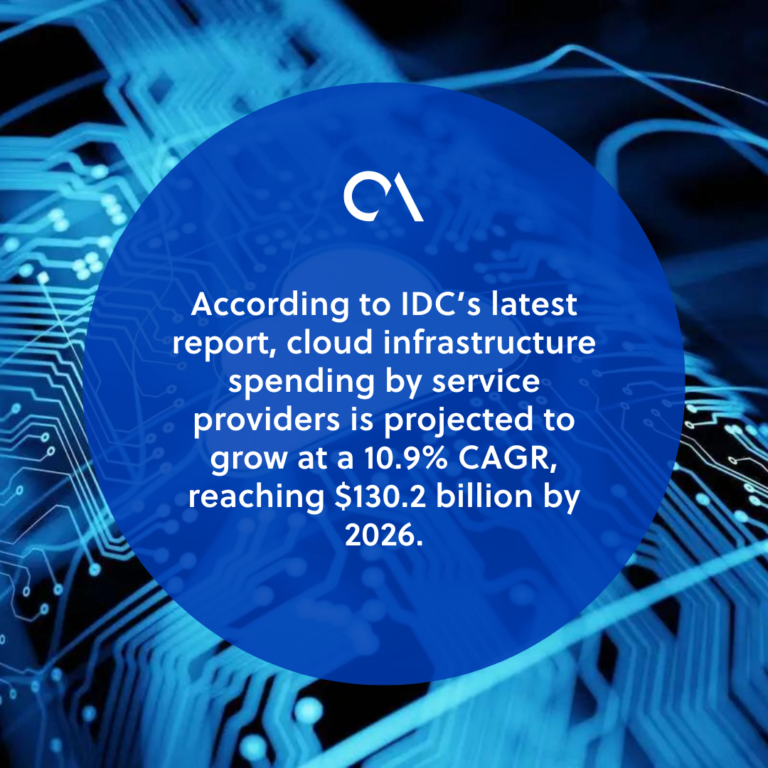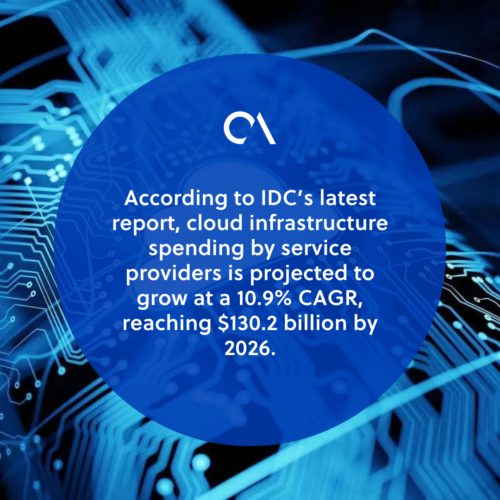 Once the infrastructure is up and running, the provider will offer various services such as storage, compute resources, or networking. 
These services can be used to access and store data, run applications, or even host websites. The provider will also provide support and maintenance services to help ensure the system is running smoothly.
That being said, outsourcing cloud services give you access to powerful tools without putting in place all of the infrastructure yourself. 
Types of outsourced cloud services models 
Taking a step toward cloud outsourcing is a big decision for any business. It is critical to understand what kind of outsourcing model you should choose and how it will affect your business.
There are four main types of outsourced cloud services models:
Software as a Service (SaaS)
In the SaaS model, outsourcing provider hosts software applications on their servers. Users don't need any additional hardware or software to run the applications. 
This makes it easier for users to collaborate on documents and projects because they can access them from any device with an internet connection.
With SaaS, businesses can access the software without dealing with and managing their own infrastructure. 
Platform as a Service (PaaS) 
PaaS provides developers with an environment where they can build, test, and run their applications without installing software or hardware locally.
It enables your business to build custom software applications on top of existing  platforms. Moreover, this significantly helps you to focus on developing new features rather than maintaining infrastructure or upgrading systems when necessary.
Infrastructure as a Service (IaaS)
IaaS is the most basic form of cloud service. 
With this type of outsourced cloud service, you can choose from different levels of support and performance, depending on your needs and budget.
This is one of the most popular models due to its flexibility and scalability, as it allows companies to rent virtual servers from a third party instead of investing in expensive hardware equipment. 
Desktop as a Service (DaaS) 
When you use a desktop as a service DaaS cloud-based solution, you can rent access to a virtual desktop hosted on a server in the cloud. 
This means that all the hardware and software required to run your desktop is housed in a data center, allowing you to access it from any device. 
Outsourcing providers typically offer their services as subscription-based services. Often, they offer services that include software installation and maintenance, security updates and patches, and backup services.
Advantages of outsourcing cloud services: 
There are several benefits to consider if you're looking to outsource your IT services. Here are some of the most popular advantages of outsourcing cloud services:
Reduced infrastructure costs
Third-party providers offer you a pay-as-you-go basis, allowing your company to scale up or down as needed. The payment depends on the infrastructure that you use. 
In such cases, you don't need to invest in capital expenditure for dedicated hardware or software, which you can reduce operating costs significantly. 
Unlimited storage capacity:
In case you have limited computer space, there are no worries, as the provider has massive storage space for storing data securely without any limitations. 
Cloud services are designed to handle large amounts of data and provide users with enormous storage capacity. This means that even if you're storing several terabytes of information on your server.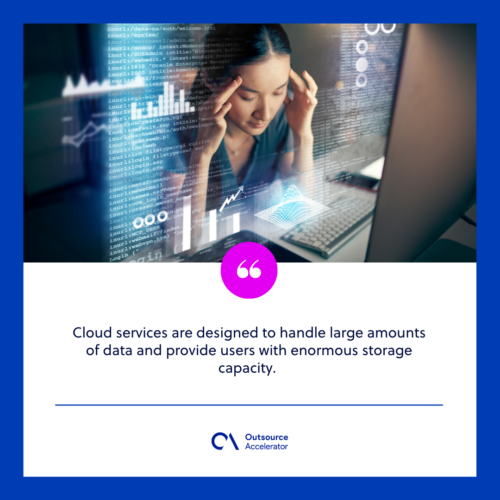 Automated backup/restoration
Cloud service providers offer automated backup/restoration services that are designed to protect your data from unexpected disasters such as hardware failure. 
With an automated backup service, the data is automatically backed up so that if anything ever happens. Thus, you can restore all your files within minutes. 
This ensures that your business won't experience downtime during these situations because everything will be restored as quickly as possible without human intervention.
Stronger security 
Security is often cited as one of the most important reasons companies outsource their cloud services. 
A lot of companies are slow to keep up with security measures. In fact, Panda Security' reports that there 51% of organizations don't use either encryption or tokenization to protect their sensitive data on the cloud. 
With outsourced cloud services in place, you can ensure that they have their own security protocols so all your data is protected at all times. 
In addition, they also have access to more resources, which makes them better equipped to protect their own assets as well as yours.
Proactive maintenance 
Rather than waiting for something to break, IT managers have access to 24/7 monitoring server performance and taking proactive steps to ensure that your apps are always up and running smoothly.
Outsourcing companies offer proactive maintenance services that help prevent downtime and system failures. 
Flexibility and scalability 
With the option to scale up or down quickly, businesses can use cloud services to expand quickly without investing in new hardware or software licenses. 
Cloud providers can adapt quickly to changes in demand, which gives you more flexibility in managing your business. 
Why you should outsource cloud services
Outsourcing cloud services is a popular approach for businesses to access resources and services cost-effectively. 
Most organizations struggle to keep up with the growing demand for cloud services. Technology has become so common that it's no longer manageable to handle it in-house. 
With the rise of cloud computing, companies can access the latest technologies and services at a fraction of the cost of managing their own infrastructure.
With outsourcing cloud services, businesses can save money, provide better quality services, gain more flexibility and help stay competitive in the ever-changing market.
Get in touch with a trusted BPO provider to get first-rate cloud services.