What you need to know about a citizen developer role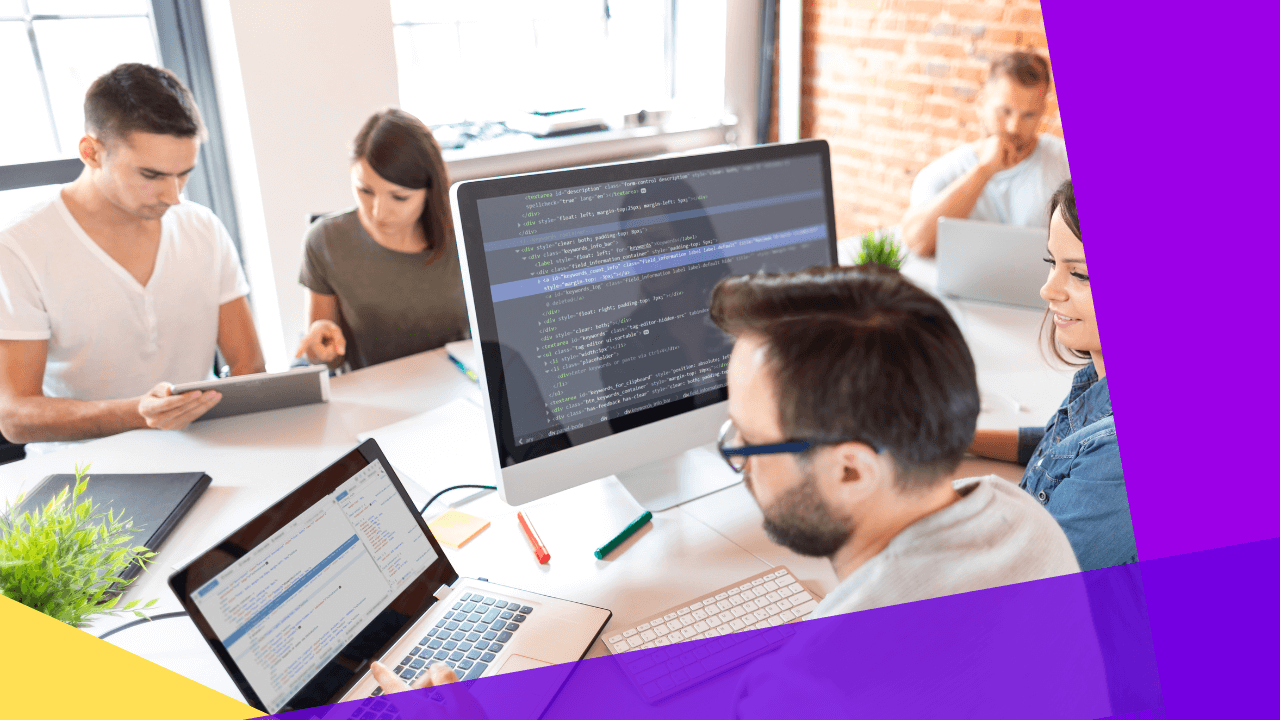 One way businesses can be agile and innovative in this breakneck, integrated world is by developing custom software applications that meet their unique needs. 
However, traditional software development methods can be time-consuming and expensive, requiring specialized skills and resources. This is why you need a citizen developer.
The emerging prominence of the citizen developer showcases a unique opportunity for organizations to unleash their employees' creativity and problem-solving capabilities.
Here's what you need to know about a citizen developer role and why you should consider investing in one. 
What is a citizen developer?
A citizen developer (CitDev) is a non-technical individual in an organization who creates software applications. 
Citizen developers also automate business processes using low-code or no-code development platforms. These platforms provide pre-built components and drag-and-drop interfaces that allow users to create custom applications without extensive coding knowledge. 
Unlike traditional software developers, a citizen developer does not have a formal education or background in computer science or software engineering.
Instead, citizen developers can come from diverse professional backgrounds. Typically, business analysts, project managers, or other non-technical staff members who deeply understand the business processes and requirements can be citizen developers.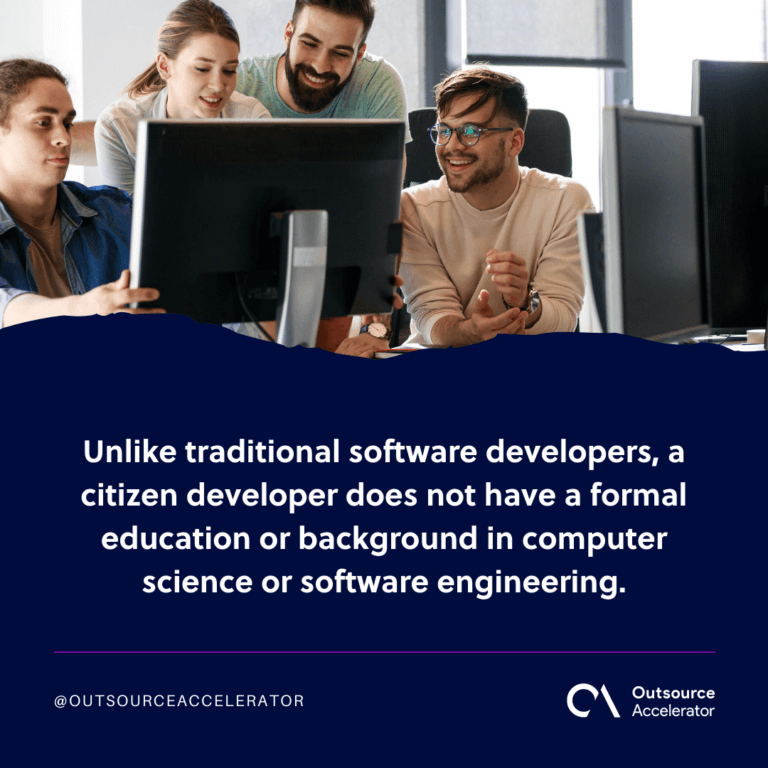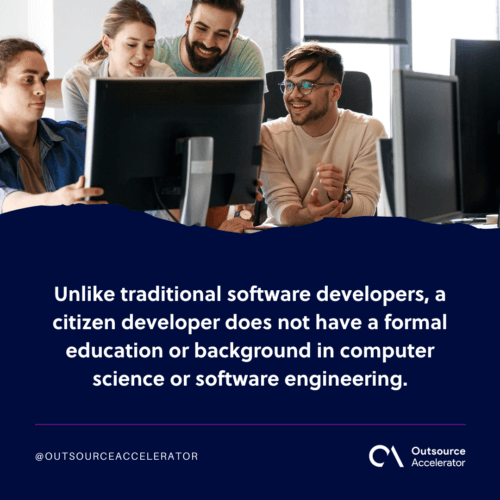 The relationship between a citizen developer and IT
Now that we have an idea of what a citizen developer is, you might be curious about how they relate to the IT staff in a company.
While a citizen developer can create applications without the need for IT involvement, it's important to establish a collaborative relationship between the two.
IT can guide security, compliance, and other technical aspects of application development, while a citizen developer can provide insight into the business processes and requirements. 
By working together, the two groups can create applications that meet the firm's needs while adhering to technical standards.
Fostering a citizen developer in an organization
It's important to provide a citizen developer with the necessary tools and resources, such as low-code or no-code development platforms, training programs, and support from IT. 
Following best practices like security and compliance guidelines is also crucial for a citizen developer. 
Best practices for citizen developers
Here are tips for fostering a citizen developer culture in a company:
Start small

– Begin with simple applications that can be quickly and easily developed.

Provide training

– Training programs can empower citizen developers with the necessary skills to excel in their roles and business endeavors. 

Collaborate with IT

– Involve IT in the development process to ensure governance and technical standards are met.

Test thoroughly

–

Test applications

thoroughly to ensure they meet business requirements and adhere to technical standards.

Document the development process

– Record the development process to improve transparency and facilitate future modifications.



Why should businesses invest in a citizen developer?
The concept of end-users stepping up to create their own solutions is not new, and more organizations are recognizing the value of citizen development. 
In fact, a recent Gartner report showed that most enterprises either have or plan to have active initiatives for citizen developers.
Having a citizen developer presents many advantages for a business. Here are a couple of reasons why you should employ one:
Better agility and faster time to market
Having a citizen developer encourages the rapid creation and launch of applications. They help reduce the time it takes to address business challenges and capitalize on opportunities. This agility and responsiveness enable companies to stay ahead of the competition.
Cost savings
Getting a citizen developer is more cost-effective than traditional software development, which can be costly and time-consuming. 
By leveraging citizen developers, businesses can reduce their reliance on external development and IT resources, thereby saving costs.
Innovation and empowerment
Citizen developers are intimately familiar with their respective department's specific needs and challenges. By entrusting them to generate solutions, organizations tap into their domain expertise and cultivate a culture of innovation and empowerment.
Increased productivity
Citizen developers can automate manual processes and create tailored applications that enhance productivity across company departments. By streamlining workflows and eliminating repetitive tasks, businesses can achieve higher efficiency levels.
Improved collaboration
Citizen developers can work closely with IT and other units in the firm to create applications that meet the needs of the business. 
By involving non-technical staff in the development process, IT can better understand the business processes and requirements. This leads to better collaboration and communication in the enterprise.
Embracing the potential of a citizen developer and investing in one will certainly help businesses navigate the digital era. By providing the necessary support, training, and collaboration, companies can encourage a culture of innovation and empower their workforce to drive digital transformation. 
A citizen developer benefits the organization ultimately as a whole. And it's become apparent that citizen development will be increasingly vital for the future success of businesses.