10 call monitoring software for teams of all sizes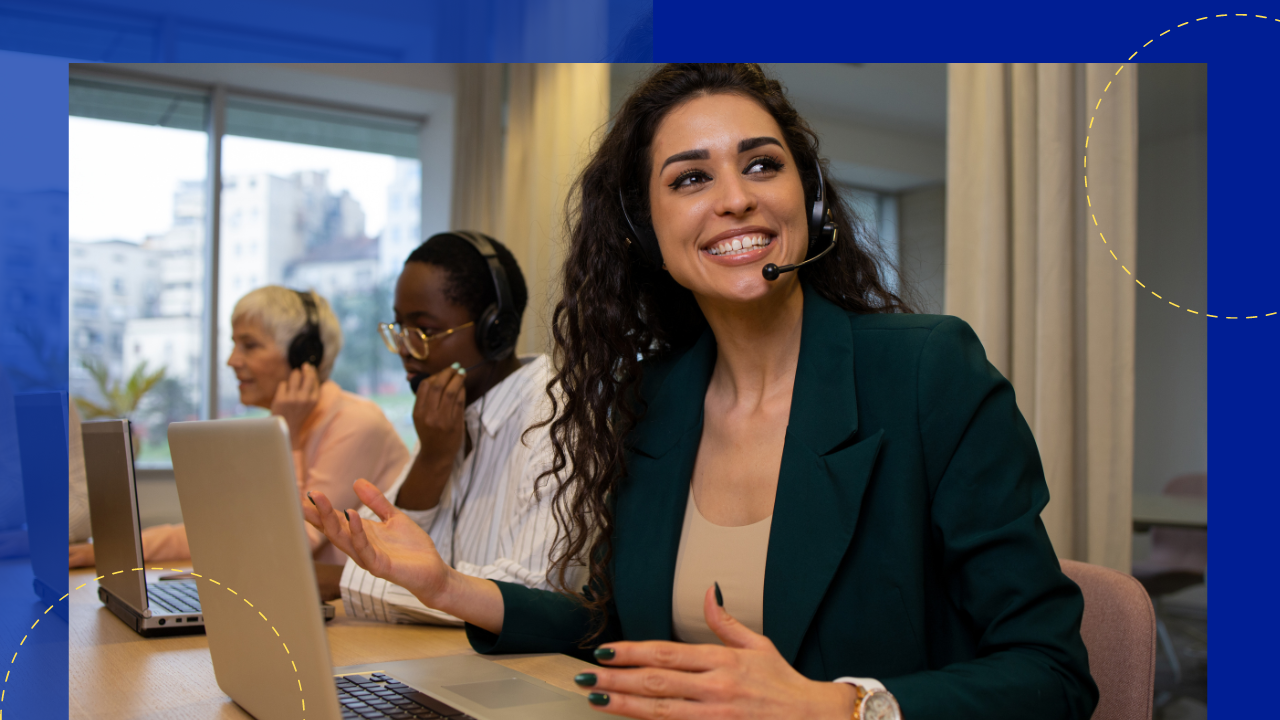 List of call monitoring software for your team in 2024
Quality assurance and monitoring are vital in ensuring excellent customer satisfaction.
Managers must understand how each conversation goes between offering solutions and reaching out to prospects. This can be done by monitoring each agent's call, pointing out its best practices, and improving how the agents handle them.
The growing number of customers believing brands should listen to their feedback is one of the reasons for this.
Call monitoring software has become indispensable for teams handling both small and large volumes of calls. It has also been used to train agents in real-time, increasing their engagement easily. 
This article will explore the top 10 call monitoring software solutions suitable for teams of all sizes in 2024.

Why use call monitoring software?
Call monitoring software is a tool used to monitor agent calls, whether in real-time or through recordings. It is widely used in call centers to ensure quality interactions.
These tools maintain call recording compliance during each call by following regulations to protect the information that agents process. On the other hand, it helps teams identify improvement areas, coach agents, and enhance overall performance.
Furthermore, call monitoring software provides valuable insights into customer preferences and pain points, enabling businesses to tailor their services accordingly.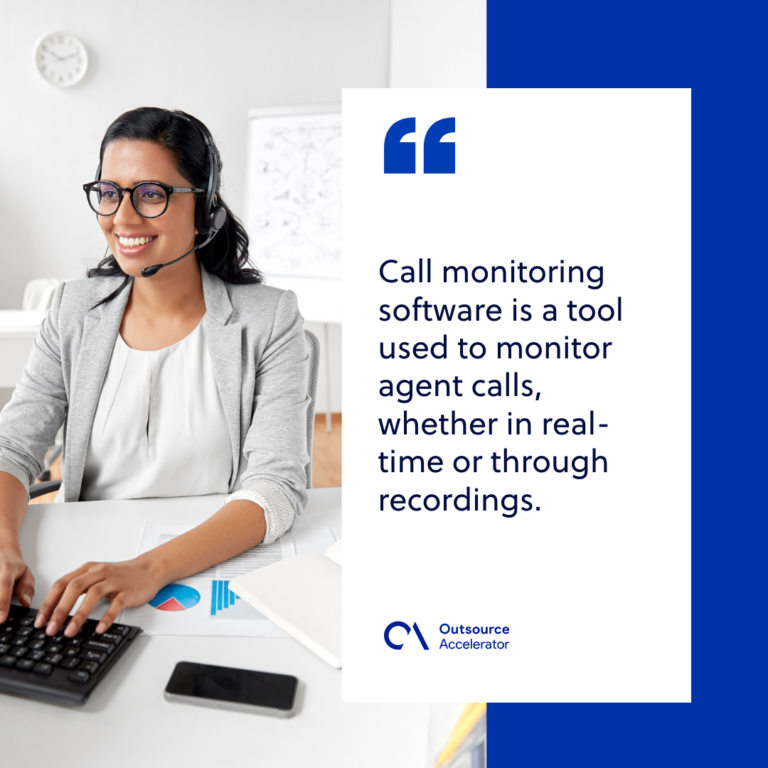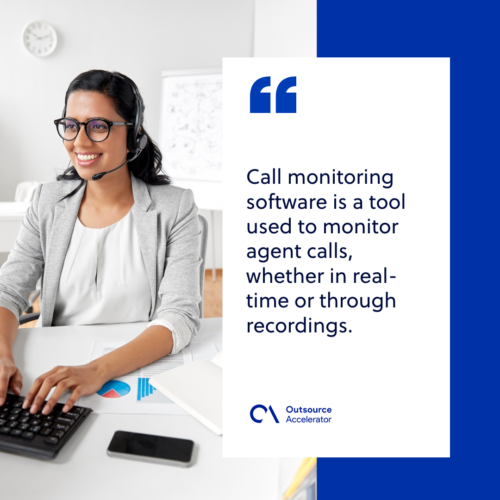 Features and functions of call monitoring software
Most call monitoring software offer customized solutions for inbound or outbound calling.
However, these tools have similar features that help teams manage customer calls daily, such as the following:
Call analytics
First, call analytics are the backbone of call monitoring software.
This feature provides businesses with valuable data and insights on various call center metrics, such as call duration, hold times, and call resolution.
Teams can better understand their handling processes and agent performance through comprehensive analytics. Supervisors can pinpoint specific issues and devise targeted strategies to enhance call efficiency and customer satisfaction.
Call recording
Call recording allows managers to capture and store customer interactions for future reference and training purposes.
This feature ensures accurate documentation of vital conversations and their best practices. Teams can go through previous recordings as their guide for resolving disputes or compliance-related matters.
Additionally, call recordings serve as an excellent training resource. Supervisors can provide constructive feedback and identify coaching opportunities to improve their team's performance.

Real-time monitoring
Real-time monitoring allows team leads to listen in on live calls as they happen. This is particularly useful for handling complex or sensitive customer interactions where timely assistance is crucial.
Supervisors can offer guidance, answer questions, or step in to de-escalate situations when necessary.
Call whispering
Call whispering is a unique and valuable function that enables supervisors to offer real-time guidance to agents without the customer hearing.
During live calls, team leads can communicate with agents discreetly through a separate channel, providing tips or information without interrupting the customer's experience.
Call whispering is especially beneficial for training new agents or assisting those still gaining expertise in specific areas. 
Automated scorecards
Automated scorecards streamline the quality assurance process by evaluating agent performance based on predefined criteria. These scorecards measure specific aspects of customer interactions, such as script adherence, empathy, and problem-solving skills.
Automated scorecards also help maintain consistency in evaluating agents, ensuring all team members are held to the same standard.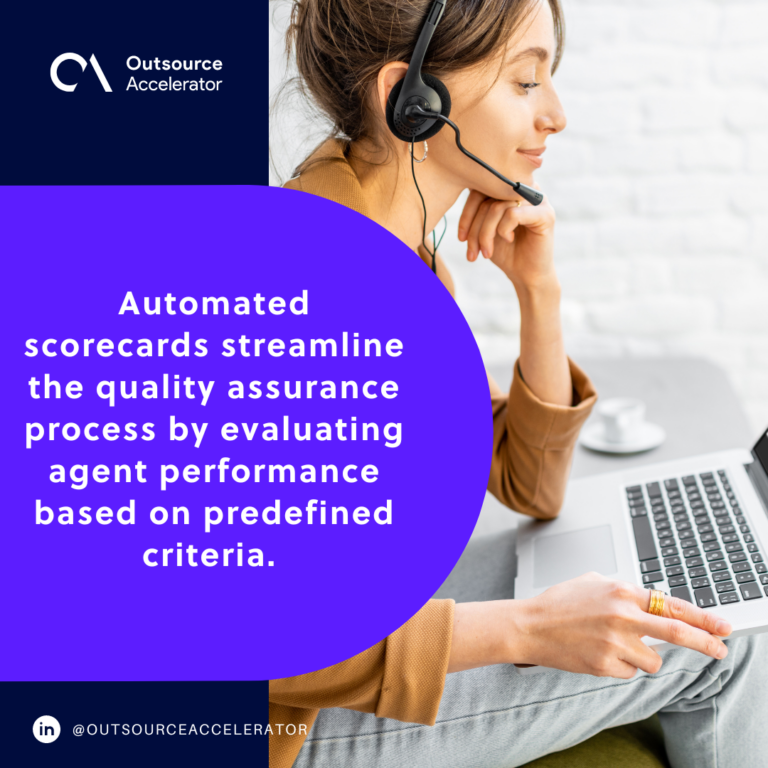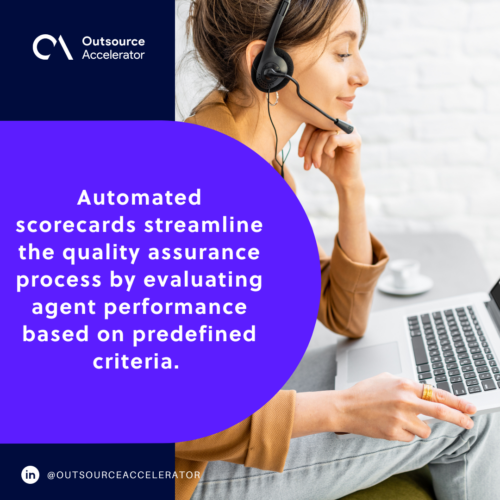 10 call monitoring software for teams of all sizes
Let's explore ten top-notch call monitoring software options suitable for teams of any scale:
Zendesk offers a comprehensive call monitoring solution that seamlessly integrates with its customer support platform. With Zendesk's call monitoring software, businesses can record and analyze customer calls to gain insights into agent performance and customer interactions.
The software's real-time monitoring feature allows supervisors to listen in on live calls and provide instant guidance to agents when needed.
Zendesk's call recording and voicemail capabilities ensure accurate documentation of interactions for future reference and dispute resolution.
Moreover, the platform's call analytics provide valuable data on call metrics, enabling data-driven decisions to enhance overall call handling efficiency.
Twilio's call monitoring software stands out for its highly customizable and scalable nature, making it a top choice for businesses of all sizes.
Through its powerful API, Twilio allows seamless integration with existing systems, empowering teams to adapt the software to their specific needs. 
Real-time monitoring and analytics features enrich customer interactions, enabling supervisors to oversee and optimize agent performance.
Twilio's call monitoring capabilities extend beyond voice calls.
It offers support for various communication channels, catering to diverse customer preferences. This flexibility makes it an expert solution for businesses seeking to enhance communication across different platforms.
Aircall provides a user-friendly cloud-based call monitoring software that simplifies call handling for teams. 
This software is especially beneficial for small to medium-sized businesses looking for an intuitive interface and collaboration tools. With Aircall, teams can:
Efficiently manage inbound and outbound calls

Route calls to appropriate agents

Access call analytics to understand call patterns and trends
The software also allows supervisors to monitor live calls in real-time and offer guidance when necessary, ensuring optimal customer experiences.
Zoho Desk's call monitoring capabilities are part of its comprehensive help desk software, making it an attractive option for businesses seeking an all-in-one solution.
It allows call recording and provides valuable insights through call analytics, which helps businesses enhance their customer support processes.
With the ability to track agent performance and evaluate call quality, Zoho Desk enables teams to identify areas for improvement and deliver consistent service.
Genesys Cloud CX is a feature-rich call monitoring solution ideal for larger teams and contact centers.
The software offers an array of communication channels, including voice calls, giving businesses the flexibility to engage with customers through various means. 
With real-time monitoring, supervisors can oversee call interactions and provide timely support and feedback to agents. 
Genesys Cloud CX's call monitoring capabilities complement its workforce management features. Businesses are able to optimize agent schedules and ensure efficient call handling.
The software's scalability makes it suitable for enterprises with growing communication needs, providing a comprehensive solution to elevate customer service levels.
Playvox's call monitoring software is geared towards improving agent performance and training. 
Automated quality scorecards allow supervisors to evaluate agent interactions based on predefined criteria, ensuring consistent service delivery. Real-time monitoring enables supervisors to listen in on live calls and offer instant feedback to agents, fostering continuous improvement. 
With Playvox, businesses can monitor call metrics, such as call duration and customer satisfaction, to identify trends and areas for enhancement.
By focusing on agent training and performance management, Playvox helps teams deliver exceptional customer experiences and raise the bar for service quality.
Scorebuddy ensures teams uphold high customer service standards and deliver exceptional support by focusing on quality assurance.
Scorebuddy's call monitoring software specializes in quality assurance, offering detailed analytics and reporting features. The software helps teams maintain a high standard of service by evaluating agent performance and call quality.
With Scorebuddy, businesses can track key performance indicators (KPIs) and identify agent coaching and improvement opportunities. Their detailed scorecards provide a structured framework for evaluating interactions for a consistent and fair assessment.
Calabrio One offers a unified call monitoring and workforce management solution, catering to businesses seeking comprehensive communication tools.
The software's intuitive interface allows seamless navigation and easy access to call monitoring features. With real-time monitoring capabilities, Calabrio One lets team leads provide timely support and guidance to agents as needed.
Its workforce management aspect enables businesses to optimize agent schedules and resources to ensure smooth call handling.
Close CRM's call monitoring features focus on enhancing sales and customer support efforts. The software allows call recording, giving teams valuable insights into customer interactions for training and improvement.
Supervisors can oversee sales calls and offer guidance to close deals effectively through the platform.
Close CRM's call monitoring capabilities contribute to a holistic customer relationship management approach using core features, such as one-click voicemail. Moreover, the software helps drive sales success by integrating call monitoring with CRM functionality.
CloudTalk stands out as a scalable and user-friendly cloud-based call monitoring software. It is preferred by support teams looking to improve their agent performance through targeted training and monitoring.
CloudTalk offers call whispering, where supervisors can listen to calls and provide real-time feedback to agents without the customer hearing them.
The software's call analytics offer insights into call metrics, helping teams optimize call handling processes through the dashboard or Phone app.