Call center statistics: What to expect on the industry in 2024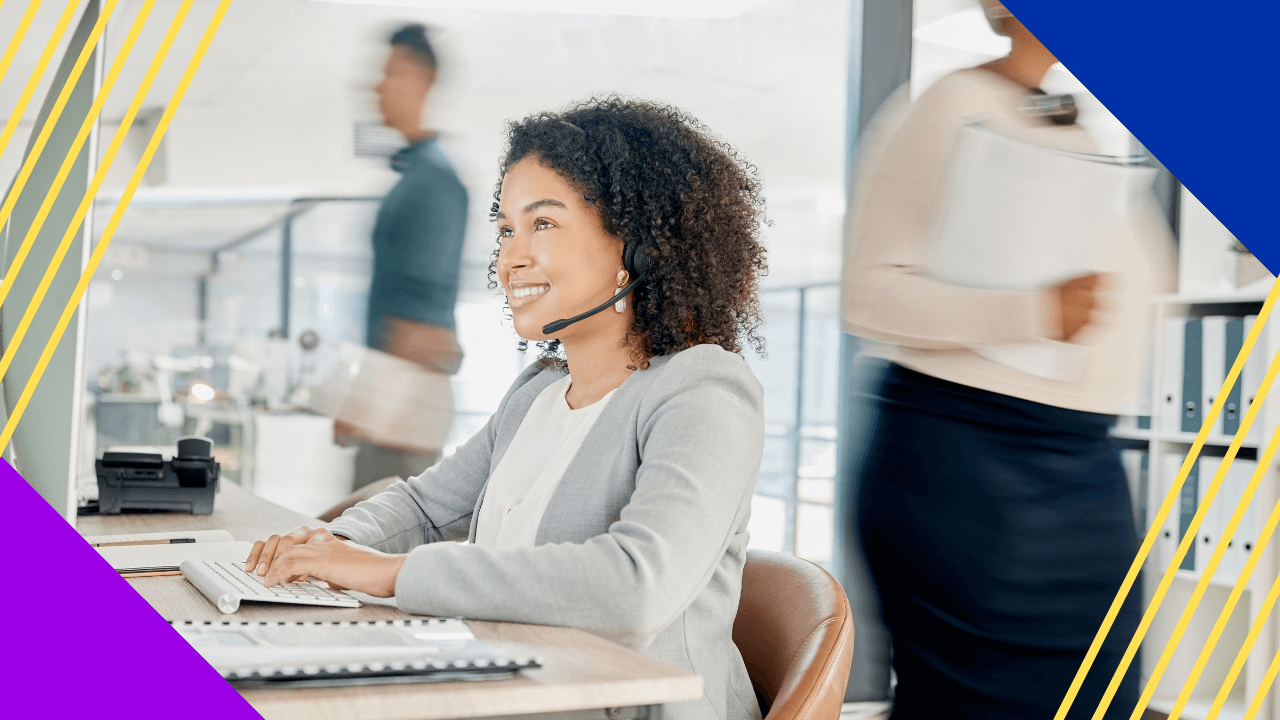 Call center outsourcing in 2023 is expected to be more value-adding.
The year marks the time for enhanced customer experience (CX) and employee engagement for global organizations. This calls for the move from traditional call center operations to a more digitalized experience.
As the industry continues to evolve, everyone should stay up to date on the latest call center statistics.
This article looks at the current state of the call center industry and explores the key trends and statistics to expect in 2023.
Overview of the call center industry
The call center industry is a rapidly growing sector despite the threats and challenges it faces. Businesses still utilize call centers for efficient customer service, sales, and technical support.
The global call center market as of 2020 amounted to at least US$340 billion and is projected to grow to US$496 billion by 2027.
Being a fast-paced and highly-competitive industry, call centers continuously strive to improve their customer and employee experience. This is why investing in CX technology, remote workforce, and automation is necessary, especially for modern companies.
At the same time, regulations in processes and handling data are always changing. One of the responsibilities of a call center is to update its certifications to adapt to these changes continuously.
Overall, the industry is a rapidly growing sector of the economy. Companies must continually strive to:
Improve customer service and technical support
Invest in technology
Adhere to industry standards and regulations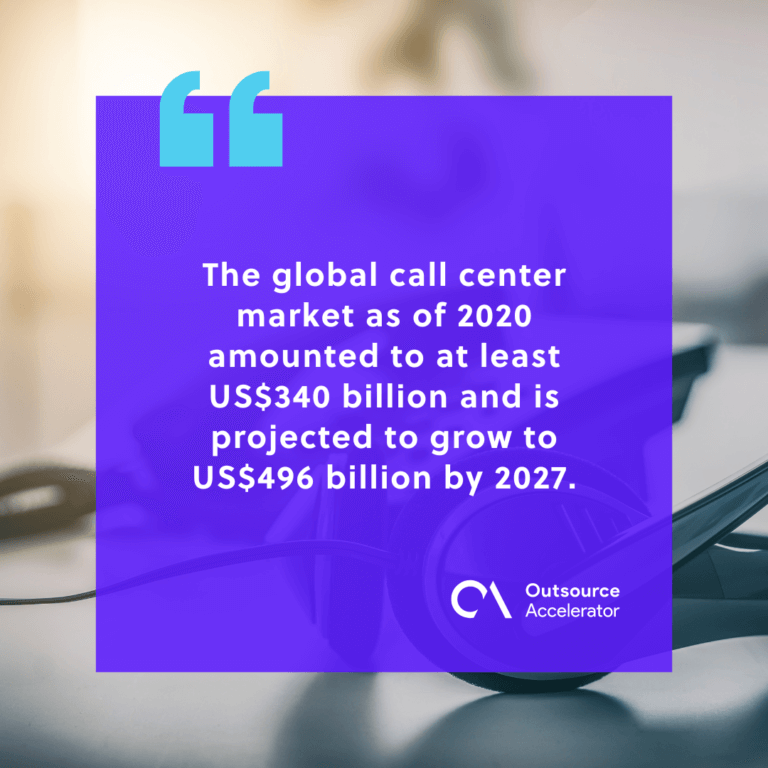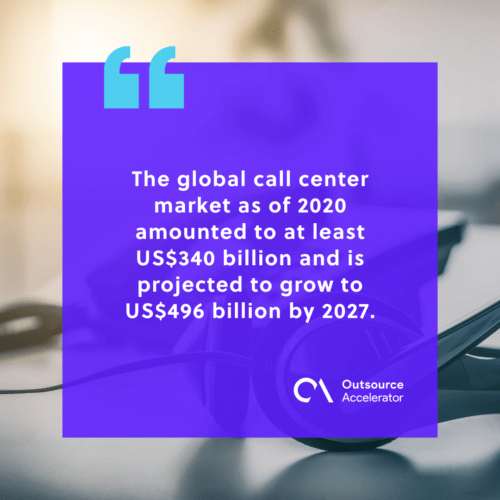 Call center statistics to expect in 2023
Call centers and businesses looking to improve their experience must look at the statistics and trends that shape the industry.
Here are some of the call center statistics everyone should expect this 2023:
Challenges
Despite the industry's financial growth and expansion, call centers continue to face new and existing challenges along the way.
Keeping up with CX technology trends
One of the biggest challenges in call centers in 2023 will be keeping up with the latest technology and customer service trends.
As customers become more tech-savvy, they will expect call centers to be able to provide them with the latest tools and services. This means that call centers must invest in technology and training to ensure that their agents are current on the latest trends.
Customers have a say in contact centers as far as the rapid shift in technology is involved. According to Salesforce's 2022 report, 88% of them believe that trust is more crucial in times of change, including in the adoption of new contact center software.
Changing call center regulations
As customer service technology advances, so do the regulations that govern how call centers operate.
Call centers must follow constant changes in customer service, data protection and privacy, and knowledge training to maintain the best standards possible for brands and their customers.
Attracting and retaining talent
Call centers have one of the highest turnover rates compared to other industries, with around 30% to 45%.
The number of employees in the industry even decreased in 2021 due to fewer contact centers opening in the US.
As the demand for customer service increases, call centers will need to find ways to attract and retain qualified employees. This includes offering competitive salaries and benefits, as well as providing training and development opportunities.
Additionally, they must invest in employee engagement initiatives to ensure call center agents are motivated and engaged.
Customer experience
One of the ways to overcome the challenges the industry faces is to improve customer experience.
The following are some of the statistics related to it:
Good service = more spending
A study by American Express suggests that happy customers lead to more spending on brands and their services.
The study shows that service is a crucial business component that puts customer needs first. This includes resolving their issues quickly and being accessible through their omnichannel support.
As a result, they are willing to spend 17% more on brands where they get better services.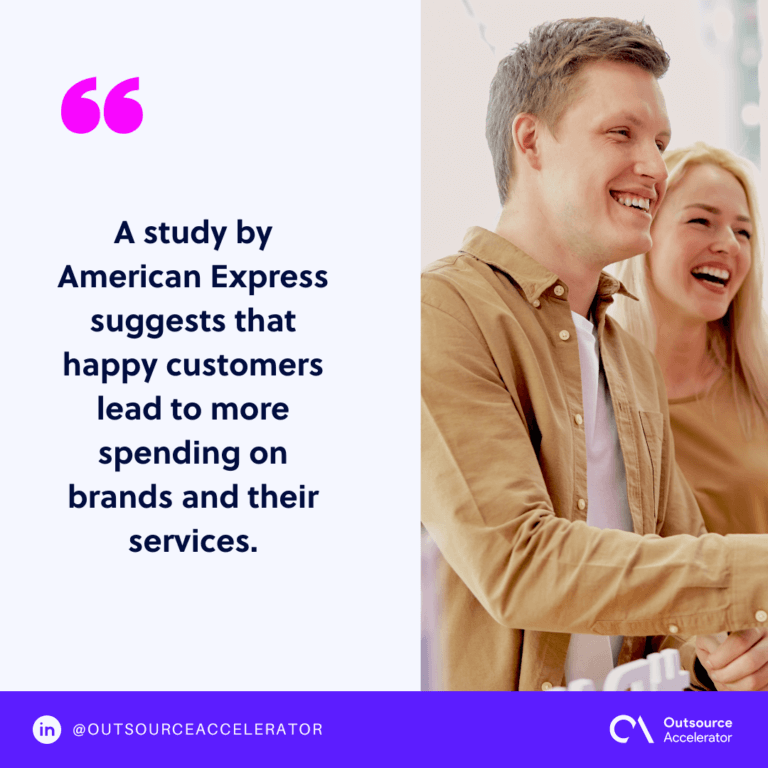 Customer service "must step up"
Despite a growing number of patrons getting satisfied with their brands, the majority of customers still think businesses can do better with their overall customer experience.
Replicant's studies revealed that 91% of customers experience poor customer service in 2021.
Studies find that 43% of customers are still not satisfied with the service they get, despite the digital transformation the brands have undergone. Over half of the respondents still have unresolved issues, while around 63% think businesses "need to listen more" to their customers.
Excellent and proactive customer service is crucial this year. With this, call centers and enterprises need to step up in providing the utmost experience to their clients.
Increasing need for self-service options
One of the ways call centers can improve their customer experience is by having self-service options.
Self-service care options can help customers solve some of their issues quickly through IVRs or site FAQs. More than another addition to a website, 75% of customers find it crucial for companies to have self-service options available.
At the same time, this method improves agent productivity and efficiency since live interactions will only be needed for more complex issues.
Metrics
Call centers and businesses must also improve their metrics to gauge their performance better. Specifically, they need to focus on the following key call center metrics.
Customer retention
Customer retention is tied up to the experience customers get with their companies. Businesses can make clients stay with them more by getting to know their customers and what they need.
Call centers should measure customer feedback, such as net promoter score (NPS) and customer effort score (CES). These metrics can help call centers identify areas of improvement and make changes to better meet customer needs.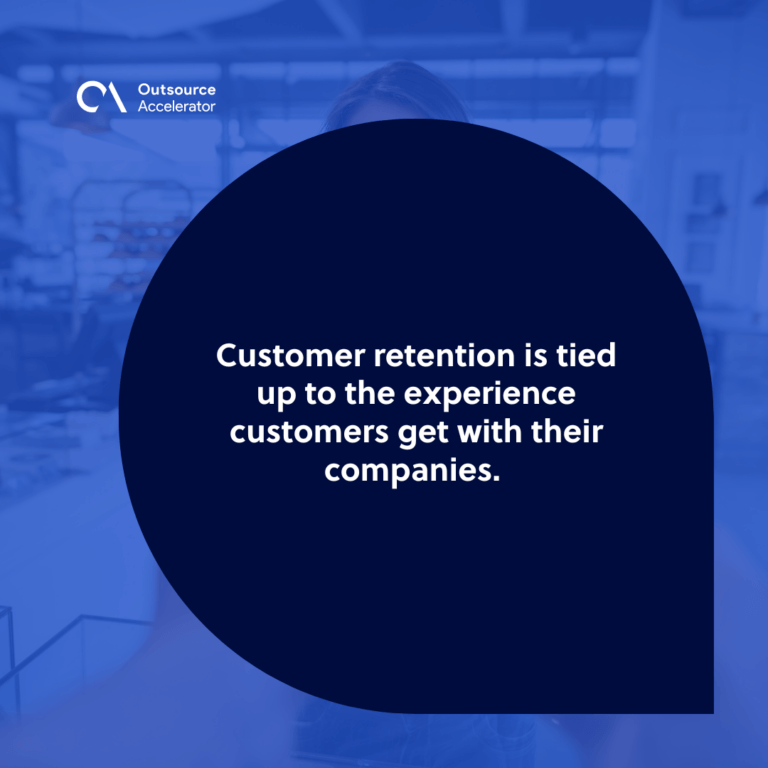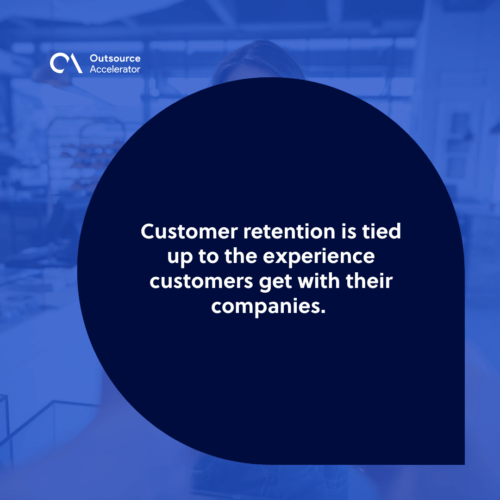 Employee satisfaction
Maintaining agent satisfaction is crucial in creating engaged employees and retaining them in the long run. It also boosts customer satisfaction as a result since their agents are motivated to provide the level of care they get from their employers.
Figures from McKinsey state that engaged and satisfied employees are eight times more likely to stay within a year and 3.3 times more empowered to resolve customer issues.
Call center businesses should make an effort to satisfy their customer service team as a way of taking care of their customers.
Operational efficiency
Lastly, call centers should measure their operational efficiency in terms of their processes, systems, and agent performance.
Call centers should closely monitor their metrics, such as average handle time, first call resolution rate, and average speed of answer. This is to ensure agents provide efficient and effective customer service.
Technology
Call center statistics and projections would not be complete without looking at the technological trends shaping the industry. Here are some of the technological trends to watch out for:
Chatbots as a primary customer service channel
A Gartner survey projects that chatbots will be the primary customer service channel for at least a quarter of organizations worldwide by 2027.
According to the survey, chatbots and virtual customer service agents (VCAs) can improve customer experience and emotion at a lower cost than traditional live conversations.
While challenges can arise with its implementation, Gartner suggests doing the following to maximize their performance:
Creating a suitable deployment strategy
Enhancing customer containment
Identifying relevant metrics
Reviewing chatbot metrics periodically
Automation improving agent productivity
Several studies project that AI and automation will further improve agent productivity in the following years.
Indeed, AI is most helpful for call centers looking to improve their processes and increase productivity. It can help automate support tickets, generate response recommendations, and determine customer intent for reaching out.
Cloud call center
More call centers have been moving to the cloud to provide more flexible support services.
Indeed, moving to the cloud benefits businesses and call center firms in several ways. 73% of contact centers report increased uptime in their operations and 43% savings on expenses. This is since fewer resources will be needed to run their operations.
Additionally, cloud call centers allow businesses to scale their teams quickly and easily. Businesses can quickly add new agents without investing in additional office space, phone lines, and other equipment.
Hiring a call center in 2023
The call center statistics above only prove that hiring a call center will be an important part of any business's customer service strategy.
Call centers are a great way to provide customers with quick and efficient customer service, and they can be a cost-effective way to handle inquiries.
Hiring a call center is an important consideration for brands looking to capitalize on its continuous growth. To make it work, businesses should consider a few factors in finding a suitable provider, such as
The type of services they need,
The size of their team,
Service costs, and
Technology to be used for calls and collaboration
By taking these factors into account, businesses can ensure they are hiring the best call center for their needs.