Are you thinking of outsourcing some business functions and operations to meet the demands and goals of your company? You don't know yet if you need it and don't know where to invest in? Then this article is perfect for businesses who want to embrace innovation, seek business growth, desire fewer hassle operation processes, and plan to invest in a timely and cost-saving business strategy.
Are you ready?
To give you an overview – Business Process Outsourcing (BPO) is a subset of outsourcing that involves the contracting of the operations and responsibilities of a specific business process to a third-party service provider.
4 Essential reasons why you need to consider outsourcing.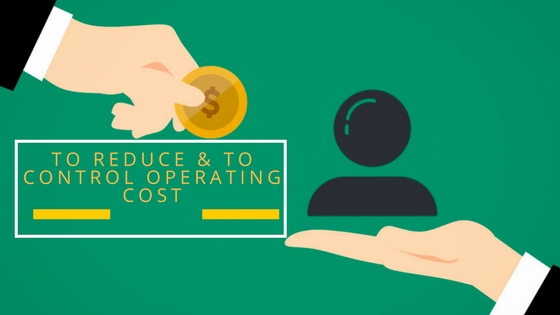 1.To reduce and to control operating cost – This is what is good about outsourcing. You do not need to think of renting a larger office or train a lot more staff to do the major functions in your business operations because there are companies who specialize outsourcing needs. They have trained highly skilled and expert professionals who are ready to be pulled out to meet your business demands. There are freelancers available too who can do the job at their remote place. You just have to delegate the task well and discuss the outputs you expect.
2. To increase efficiency from time-consuming functions and to improve business quality- There are business processes that are so time-consuming, dragging, and repetitive. You don't need to dwell on it since there are a lot of priorities that need to be done than entertaining that kind of jobs.
Identify what are those tasks that you think needs outsourcing for you to be more productive and focused on your goals thus giving quality service to your clients.
3.To gain access to new technology and trends – You do not need to buy high-end equipment that is essential for your business. You just have to look for an outsourcing company who can provide you with that kind of service giving your company a chance to get into the digital world.
4.To improve company focus – Delegate tasks through outsourcing so you can focus on keeping track of your company's vision, mission, and goals. There are outsourcing companies who can deliver your business needs with accuracy, completeness, and on time.
Top 6 services that your business needs to outsource.
Decide which business functions you think you need to be outsourced because there are a lot of categories you have to consider. It needs to have a firm and tough decision for you to hire a company that delivers your outsourcing needs. You have to take consideration of the kind of business you have, your budget, and your business needs.
People– It is best to hire people already experts in their field that is essential to your business functions. You just need to deliver well your expectations and delegate the tasks clearly.
Information Technology – It depends on the type of business you have. Today, it is necessary that your business adapts to the new trends. Innovation is one key to keep your business on track. You need to invest in IT projects and works that are essential to your business operations.
Accounting/Payroll – This business function is essential and if you have more than thousand of employees you might want to consider outsourcing this one. There are many skilled and focused professionals who are expert in the payroll making and generates an accurate report.They will be the one to take control of your payroll needs.
Sales and Marketing– It is not easy to make a sale. Even if you have the best product in the world if you do not know how to sell them then it means no value. To realize this, outsourcing your sales and marketing needs is the best solution since there are already highly trained sales professional who will do the job for you.
Customer Service/Customer Care – If your company is into providing services, then expect a large volume of calls a day. It is better if you outsource to a call center because they already have experienced and well-trained professionals, who can skillfully handle utmost customer service calls.
Special Projects outside of your expertise– You are not an expert of everything. If a business requirement or needs arise and you do not know if you can make it on time then your one option is to outsource it and find someone who can deliver it on time. It could be a special software, business applications, website, or anything that you and your internal staffs cannot do.
Now come to think of those reasons, If you think it is necessary for your company's continuing growth, then your next step is to decide where to outsource and to choose the best company that could help you and offers an unbiased resource and expert-level assessment of outsourcing options.
To give you a general overview, big companies from Western and European companies choose Philippines as their outsourcing destination.
Do you want to know why the Philippines is the best outsourcing destination in the world?
Government Support – The Philippines is open for foreign investors or to any opportunities that could help on the economic growth. Philippine government is looking for opportunities on how to cope with unemployment issues and welcoming investors is highly valued and is one of the government's priority to address the employment needs in the country.
Filipino Traits and Culture– Filipinos are known for their rich culture especially being nice and hospitable. Pinoys are known to be very open to foreigners and they know how to work with them. They have these exceptional work ethics. They are known to be hardworking, very trainable, easy to deal with, flexible and very open-minded. Expect them to deliver utmost and genuine service all the time.
Affordable Cost – Outsourcing in the Philippines is affordable compared to other countries making it one of the best reason why it became the number one outsourcing destination in the world.
Excellent English Communication Skills– Filipinos are excellent communicators. They can deliver and express the English language both written and oral fluently since the English language has been part of their basic Education Curriculum. The Philippines is among that country who has the high level of English Proficiency in the world thus making it one of the best outsourcing place in the world.
Now, with all those reasons, it is time for you to decide whether your business needs outsourcing or not. Your next step then is to choose a company that could help you in your outsourcing needs. There are lot of outsourcing agencies available but you just have to choose the best that could give you the complete solution, advises, information, options and a lot of resources that will meet your criteria.
Do you think your business needs it?  Invest in Business Process Outsourcing only in the PHILIPPINES and expect a turn around service quality that will give your company an edge making your business updated, on track and competitive.
Decide now!