BPO: the best in the Philippines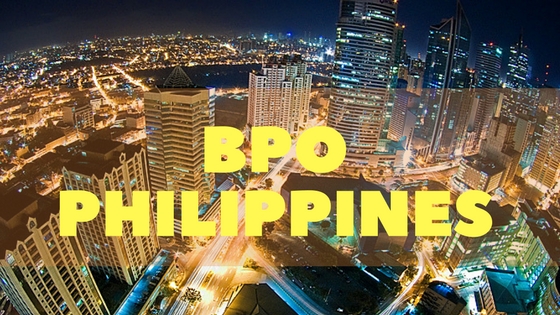 Business process outsourcing (BPO) involves contracting a specific business process to a third-party service provider. Outsourcing in the Philippines is one of the most in-demand options for foreign businesses as a way to invest in the country.
Ranking 18th in the latest Tholons list, the country has a competitive edge in terms of global talent, costs, and infrastructure. Whether you are looking to delegate your services offshore, improve your operations, or open up a business in another location, its business climate is perfect for you.
This article is for businesses who want to embrace innovation, seek business growth, desire fewer hassle operation processes, and plan to invest in a timely and cost-saving business strategy.
Are you ready?
Why the Philippines is the best outsourcing destination
Known as the BPO capital of the world, the Philippines has been a great outsourcing destination due to several reasons:
Government support
The Philippines is open to foreign investors or to any opportunities that could help in economic growth. 
Government agencies such as PEZA are built to attract foreign investments such as in BPO to stimulate the economy. Through the agency, BPOs and their clients receive massive incentives such as tax holidays and tax-free importations of equipment.
In return, the outsourcing industry helps to generate employment for Filipinos and make their life better. This progress has been recognized by the World Trade Organization in their 2019 report.
Cultural compatibility
Filipinos are known for their rich culture especially being nice and hospitable. They are known to be very open to foreigners and they know how to work with them. They have these exceptional work ethics. 
Being colonized by the United States, the country's culture has Western influences as well, making it compatible with their global clients. They are fond of TV shows, pastimes, and sports in other countries, making it possible for them to relate to their customers.
What's more, Filipinos are hardworking, trainable, easy to deal with, flexible, and very open-minded. Expect them to deliver the utmost and genuine service all the time.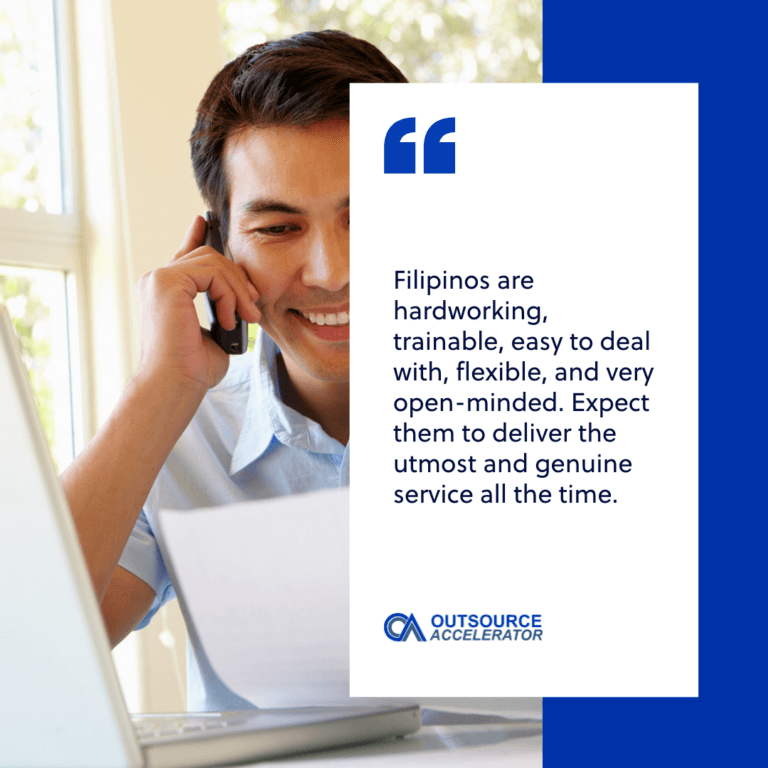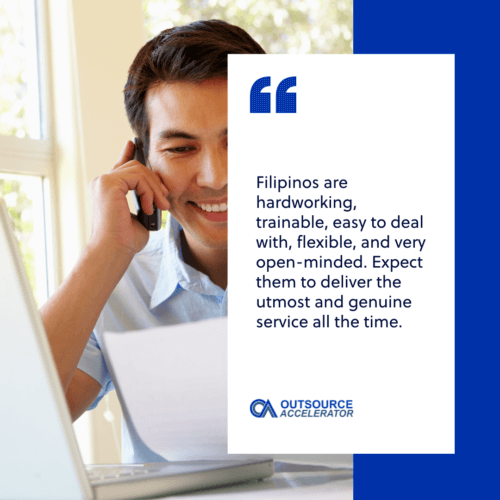 Affordable costs
Outsourcing in the Philippines is affordable compared to other outsourcing destinations. An average BPO worker in the Philippines earns as much as $500/month, enough for them to keep up with their daily expenses and make their life better. 
According to the 2010 DICT Primer on IT-BPO Investing, aside from its low costs, the country has fewer investment risks compared to India.
Excellent English communication skills
Filipinos are excellent communicators. The English language has been part of their basic education curriculum, with most universities using it as a main language of teaching in most college courses. 
The Philippines is among that country who has the highest level of English Proficiency in the world, thus making it one of the best outsourcing place in the world.
4 Essential reasons to consider outsourcing
Operating cost reduction and control
To start, outsourcing helps companies save up to 70% on labor costs and resources. You do not need to think of renting a larger office or train a lot more staff to do the major functions in your business operations because there are companies that specialize in outsourcing needs. 
They have trained highly skilled and expert professionals who are ready to be pulled out to meet your business demands. There are freelancers available too who can do the job at their remote place. You just have to delegate the task well and discuss the outputs you expect.
Increased efficiency and improved business quality
There are business processes that are so time-consuming, dragging, and repetitive. You don't need to dwell on it since there are a lot of priorities that need to be done than entertaining that kind of job.
Identify what tasks can you outsourcing so you can increase productivity and focus on your goals.
Access to new technology and trends
You do not need to buy high-end equipment that is essential for your business. You just have to look for an outsourcing company that can provide you with that kind of service giving your company a chance to get into the digital world.
Improved company focus
Delegate tasks through outsourcing so you can focus on keeping track of your company's vision, mission, and goals. There are outsourcing companies that can deliver your business needs with accuracy, completeness, and on time.
Top four services to outsource today
There are a lot of categories you have to consider in outsourcing a certain business operation. It needs to have a firm and tough decision for you to hire a company that delivers your outsourcing needs. 
You have to take into consideration the kind of business you have, your budget, and your business needs.
Information technology
It depends on the type of business you have. Today, it is necessary that your business adapts to the new trends. Innovation is one key to keep your business on track. You need to invest in information technology projects and works that are essential to your business operations.
Accounting and payroll
This business function is essential especially if you plan to hire more in-house and remote employees. Many skilled and focused professionals are experts in payroll making and generate accurate reports. 
They will be the ones to take control of your payroll needs.
Sales and marketing
It is not easy to make a sale. Even if you have the best product in the world if you do not know how to sell them then it means no value. 
To realize this, outsourcing your sales and marketing needs is the best solution since there are already highly trained sales professionals who will do the job for you.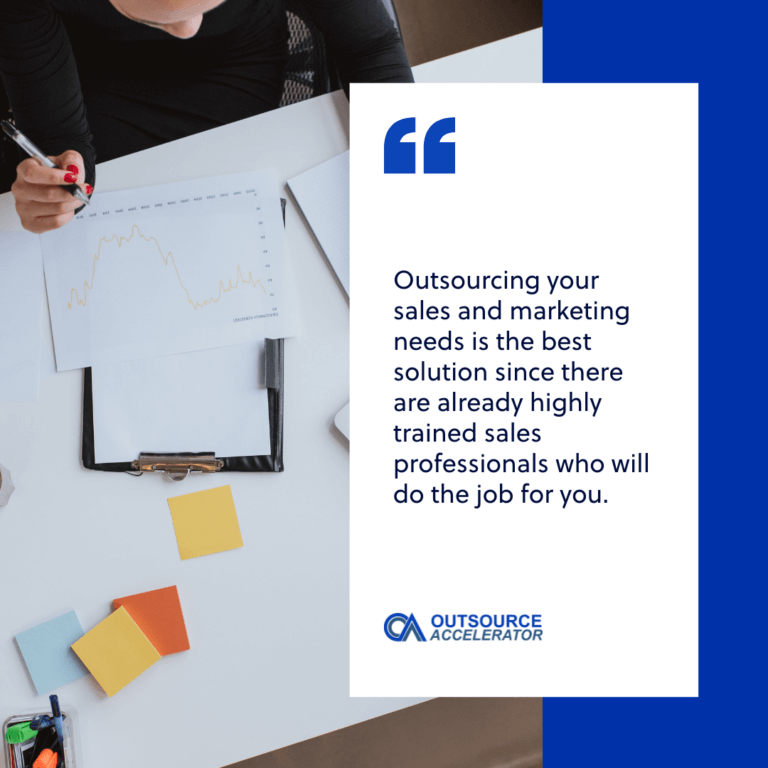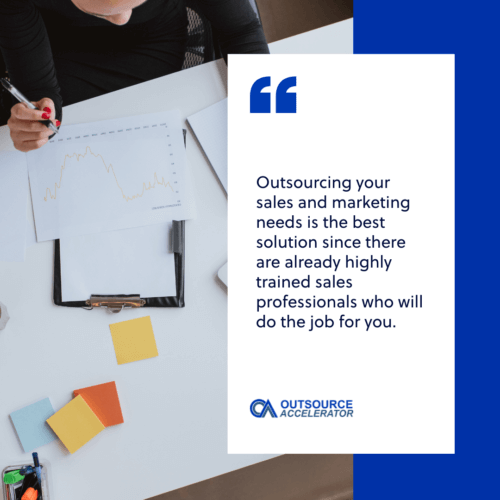 Customer service
If your company is into providing services, then expect a large volume of calls a day. It is best to outsource to a call center because they already have experienced and well-trained professionals. In turn, they can skillfully handle the utmost customer service calls.
Special projects outside of your expertise
You are not an expert on everything. If a business need arises, you have to outsource it to someone who can deliver on time. It could be special software, business applications, a website, or anything that you and your internal staff cannot do.
Now come to think of those reasons, If you think it is necessary for your company's continuing growth, then your next step is to decide where to outsource and to choose the best company that could help you and offers an unbiased resource and expert-level assessment of outsourcing options.
To give you a general overview, big companies from Western and European companies choose the Philippines as their outsourcing destination.
Business process outsourcing in the Philippines
Now, with all those reasons, it is time for you to decide whether your business needs outsourcing or not. Your next step then is to choose a service provider that could help you with your outsourcing needs. 
There are a lot of outsourcing agencies available but you just have to choose the best that could give you the complete solution, advice, information, options, and a lot of resources that will meet your criteria.
Do you think your business needs it?  Outsource in the Philippines and improve your processes, functions, and even profitability in the long run.