Best outsourcing white papers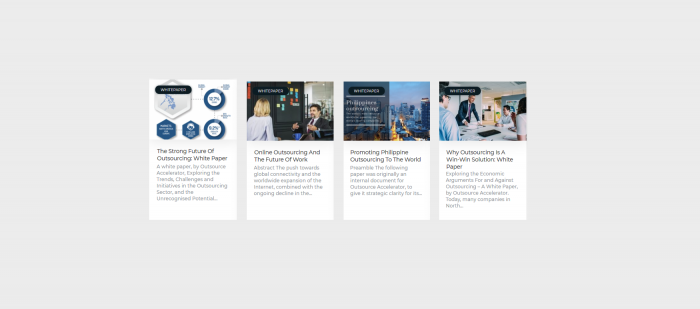 In-depth outsourcing sector white papers
Outsource Accelerator's outsourcing white paper offers expert solutions to common BPO problems and challenges. We publish a wide array of white papers that specifically discuss the different areas and aspects of the outsourcing industry in the Philippines.
We also produce white papers that talk about general topics such as the future of outsourcing and why it is a win-win solution for outsourcing clients, employees, service providers, and all the other stakeholders.
White papers are important to identify potential problems, provide solutions, and disclose significant information on certain topics. Our position papers are created with clear objectives in mind so that our clients and readers get the most benefit out of them. All of them are highly valuable, carefully written with accuracy by our best researchers and consultants who have tons of experience when it comes to actual outsourcing in the Philippines.
If you are looking for the best Philippine outsourcing white papers, then you have come to the right place! Continue to navigate our website for more unbiased and independent information about the outsourcing industry.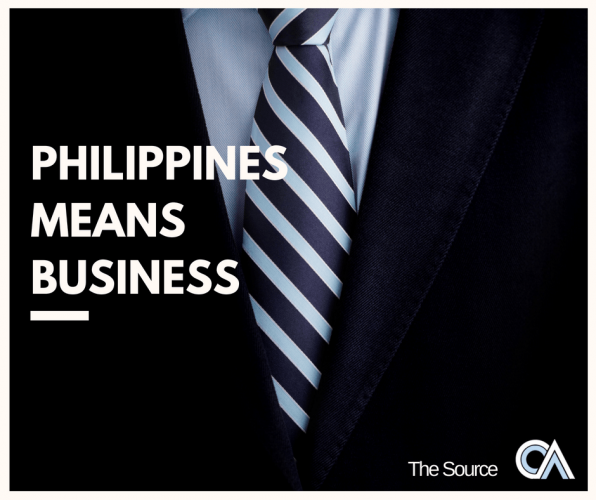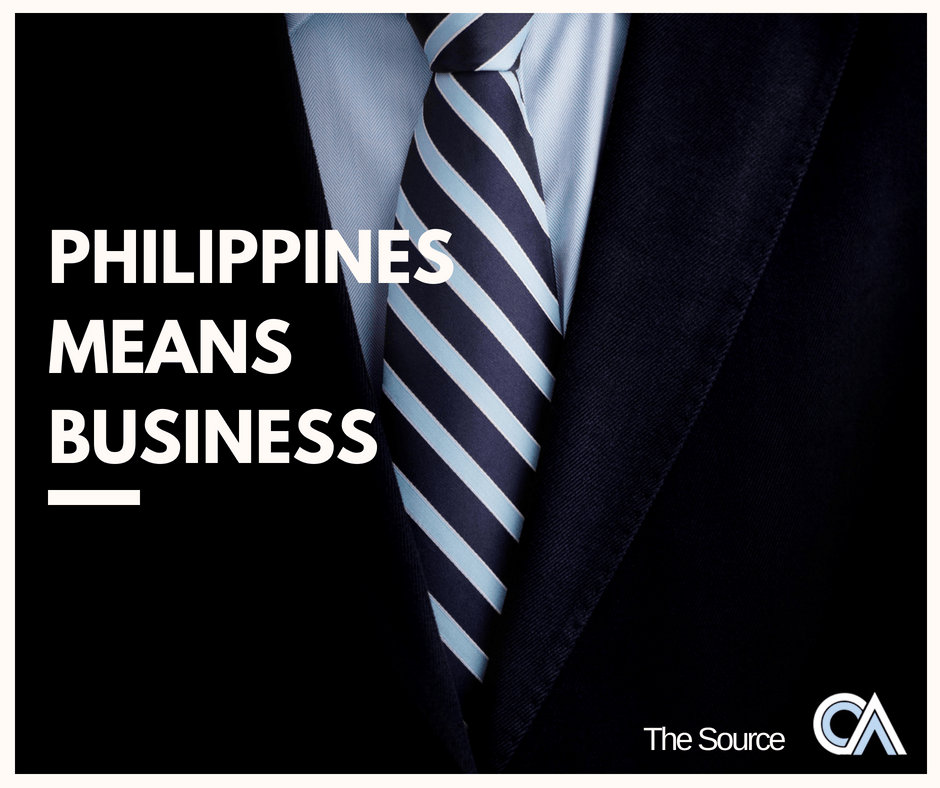 Outsource Accelerator white papers
Outsource Accelerator produces the best Philippine outsourcing white papers with the welfare of our clients and readers in mind. We publish many position papers on different areas of the industry, including the future of outsourcing white paper, BPO white paper, CPO white paper, online outsourcing white paper, and the Philippine economy white paper.
With these white papers, we are able to help business owners further deepen their knowledge of the field and manage common risks and challenges that come with being an outsourcing beginner. Even those who have already outsourced for years will also benefit from our well-curated BPO white papers that remain relevant even with the passage of time.
Outsource Accelerator provides 100 percent unbiased and expert-level assessment of the BPO industry in the Philippines. We specialize in Philippine outsourcing because we believe that the country is a great option as an outsourcing destination right now. Our position papers reflect this belief, and we focus not only on the solutions but also talk about the benefits of outsourcing in the Philippines.
Our white papers provide up-to-date facts that will answer most of your outsourcing questions and concerns. If you are just beginning in your outsourcing journey, then our position papers are the best reading materials to start with. Our papers will educate you about potential issues and challenges that you may face and, more importantly, offer practical and realistic solutions to these problems once you have identified them.
Other than that, our white papers also provide reasons why outsourcing is the next best move to grow your business. They answer some of the most basic questions by business owners that hesitate about going into the process, such as: How does outsourcing generate savings? How long can we feel its positive effects? Will it affect our company's employee turnover? How does it influence the morale of existing employees? Is the industry stable? How bright is the future of outsourcing?
Check out our list of white papers below and read at your own pace. These position papers are designed to provide you an extensive amount of information to ensure that you are not in the dark when it comes to Philippine outsourcing.
We also invite you to download our powerful outsourcing starter tool kit. This beginner's outsourcing tool kit is meticulously compiled to prepare you to begin the process of outsourcing.
You do not have to be hesitant anymore. Read our recommended white papers below and download our comprehensive starter kit. Fully equip yourself and be more confident in the exciting and challenging world of outsourcing with these white papers!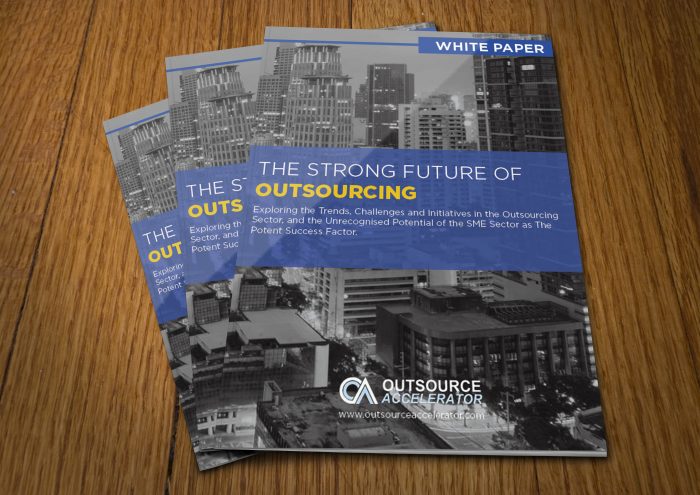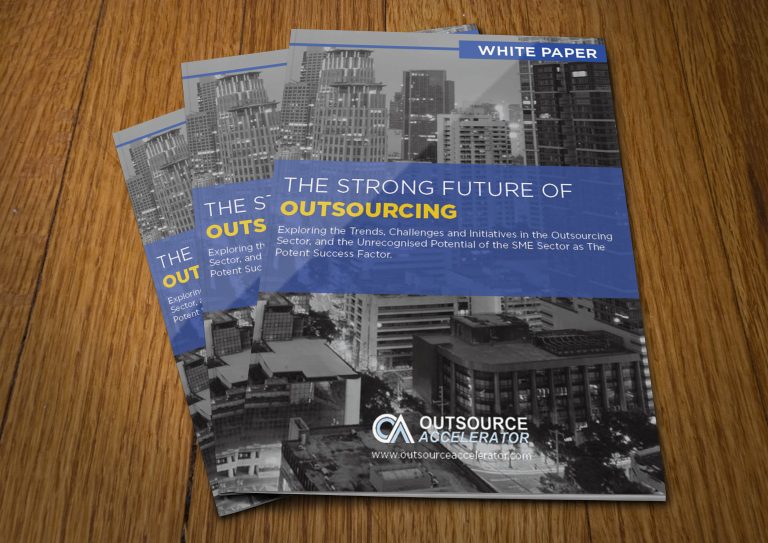 The strong future of outsourcing white paper
We believe in the strong future of the outsourcing industry, and some of our white papers tackle this specific topic. Despite some rumors that the BPO outlook seems bleak, we offer position papers that refute these kinds of talks.
Outsourcing is currently deemed as the future of work with many modern and progressive companies relying on outsourcing for continuous business growth and development. However, there has also been an ongoing misconception that the practice is on a gradual decline because of the advancement of artificial intelligence (A.I.) and system automation.
EXPLORE OUTSOURCING: GET 3 FREE QUOTES
There had always been that false impression of machines being more capable of handling fundamental work tasks that are routine in nature. This is just one fallacy that our future of outsourcing white paper is trying to prove false.
We are not saying that automated systems are inefficient. It is true that A.I. systems perform an excellent job in terms of basic everyday work functions, especially when it comes to the scale of large corporations with thousands of employees. A dose of automation completes simple tasks at the fastest possible time.
However, it is also true that these automated systems are prone to get hacked or to malfunction for various reasons. Some of these glitches may even happen in the most inconvenient time for a business or company.
This is why we promote outsourcing as the best option. We trust in the capability and reliability of real human beings to think and adjust according to situations. We still believe that nothing beats the intuition and decision-making prowess of a living and breathing worker. Some of our white papers support that conviction, and thus we communicate the strong future of the BPO industry.
If you are thinking twice about outsourcing, then this academic white paper will help you change your mind. Not only will it persuade you to try outsourcing, but it will also help you understand how over time your business can benefit through the practice.
We think that the future of outsourcing will rely on small-to-medium-sized businesses. Since the costs of outsourcing reduced in the past few years, millions of Western-based SMEs have then taken advantage of the practice and have continued to reap the benefits.
Our white papers mainly talk about the vibrant outlook of Philippine outsourcing. If you are looking for accurate and reliable information about the future of outsourcing in the Philippines, then our readily-accessible white papers will help you find what you are searching for.
Access our white paper pages now to learn more about the future of outsourcing to the Philippines and how your business can benefit from it.