An overview of the average salary in South Korea
Posted on September 22, 2022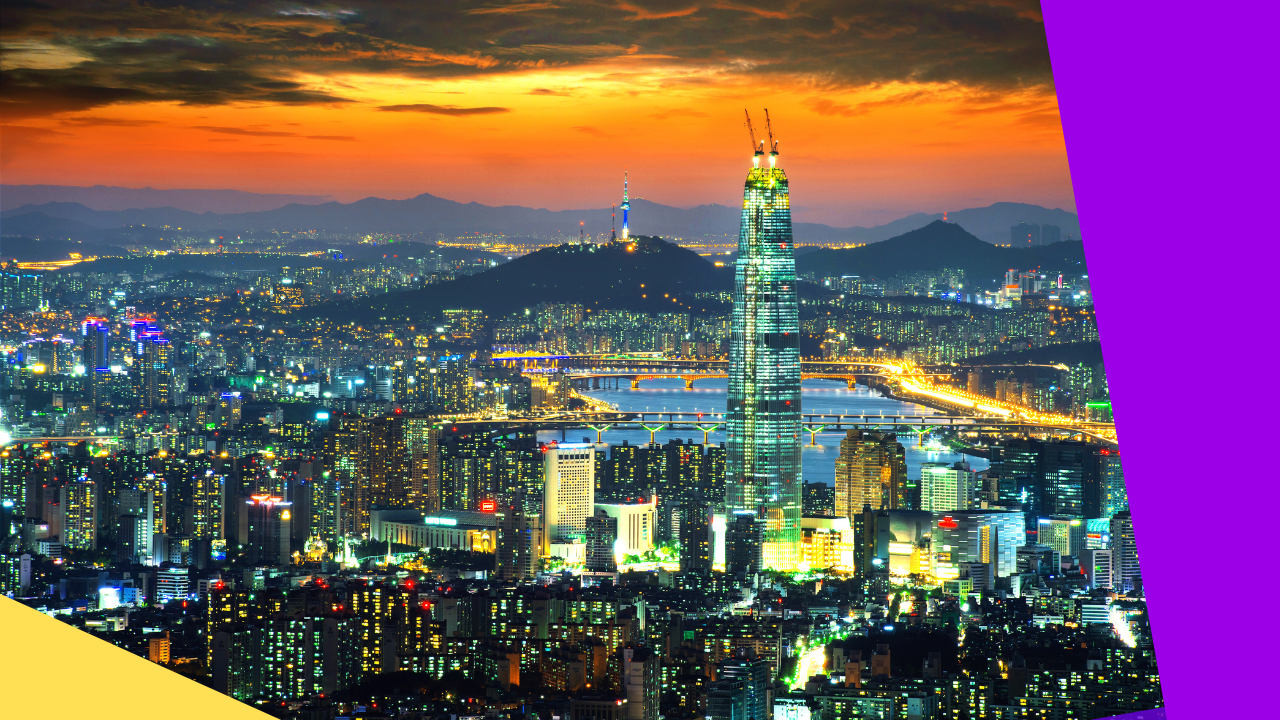 South Korea is known to have remarkable success in the rapid economic growth in Asia. The country's economic powerhouse led them to be one of the innovation hubs in the world. 
In fact, South Korea ranks the 10th biggest economy in the world, with a nominal GDP of US$1.63 trillion in 2019. International Monetary Fund (IMF) projected that this will exceed a GDP of US$2.05 trillion in 2024. 
Businesses go to the country because of its attractive market. At the same time, its outsourcing services continue to rise significantly as Business Process Outsourcing (BPO) offers services in customer support, IT, and development.

In this article, find out the average salary in South Korea, its difference from other countries, and the factors that affect its rate.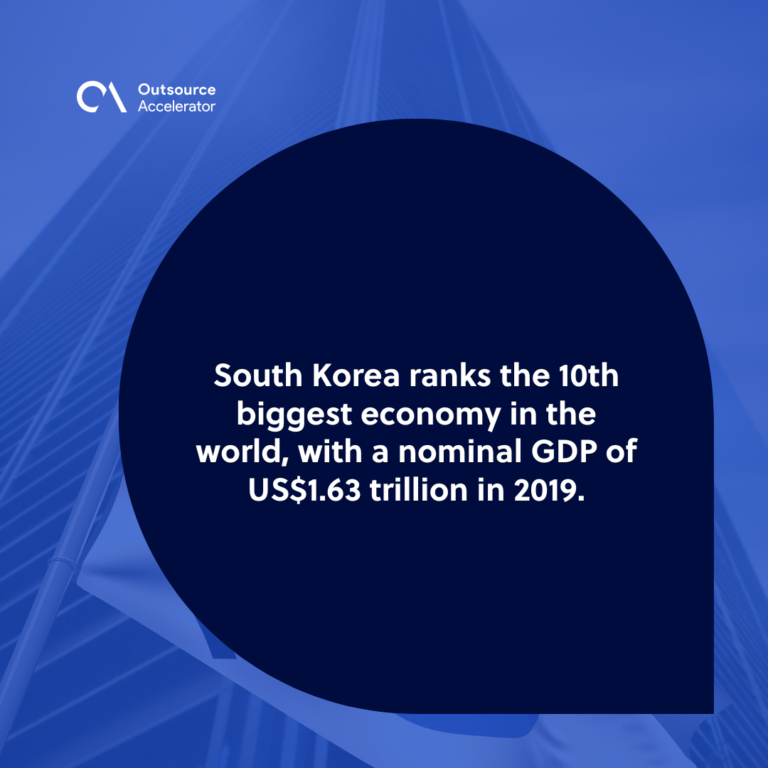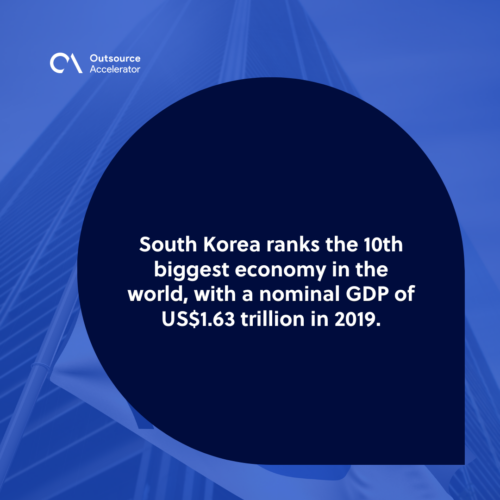 The national average salary in South Korea (2022)
South Korea is known to have a highly skilled workforce, and its booming economy mostly derives from its technological edge. 
The salaries in the country range from 983,000 KRW (819.46 USD), which is the lowest average, to 17,400,000 KRW  (14,505.21 USD), the highest average. 
Salary can vary depending on the different job categories:  
Wage policy 
As of 2022, the average salary of a person working in South Korea is 3,890,000 KRW per month, while the average salary in the country is 2,818,500 KRW.
The minimum wage rate is set under the country's Minimum Wage Act of 1986. It is amended each year, on the 30th of November, determining the minimum wage of each industry category and the classification of workers. 
According to the Korean Herald report, the minimum wage in South Korea was voted by the Minimum wage commission. It has been set to 9,160 KRW per hour (8 USD) for 2022 and 9,620 won (7.41 USD) for 2023. 
Factors that affect the average salary in South Korea 
Salaries in South Korea are affected by several factors, such as the following: 
Cost of living 
It is inarguably that South Korea is one of the most expensive countries in the world.  Mercer's 2022 Cost of Living City Ranking revealed that Seoul ranks 14th place among cities that are expensive to live in. 
It is typical for most countries to have more expensive rent rates in central business districts than in rural areas. Expats should allocate 30% to 40% of their monthly income to pay for their accommodation. 
Below are the average prices for accommodation in South Korea. 
                                          Accommodation (rent per month in Seoul) 

Average monthly living expenses for a family of four (excluding rent)

         

  2,700,000 KRW (2,300 USD)

Average monthly living expenses for a single expat (including rent)

            711,000 KRW (600 USD)

One bedroom apartment outside the city 

            1, 000,000 KRW (746 USD)

Three bedroom apartment outside the city

            1, 600,000 KRW (1,195 USD)
Educational background  
The level of educational attainment is one of the biggest factors that determine the average salary of an employee. 
The average salary of a South Korean employee with a certificate or diploma is 17% more than those who have completed high school. 
Bachelor's degree holders in South Korea typically earn 24% higher salaries. Their salaries ranges between 3,500 000 KRW (2,910.66 USD) to 4,500 000 KRW (3,737.92 USD) per month.
Employees with a master's degree acquire between 5,500,000 KRW (4,873.43 USD) to 6,500,000 KRW (5,717.21 USD) monthly, 29% higher than the bachelor's. 
Finally, Ph.D. holders earn over 23% more than those with a master's degree, earning 5,880,000 KRW (4,390.03 USD) per month.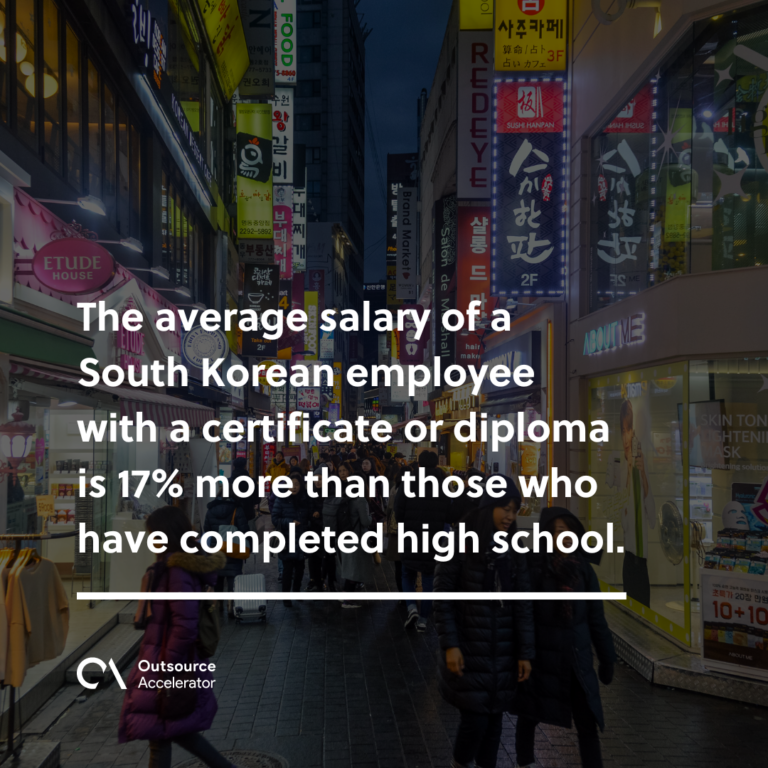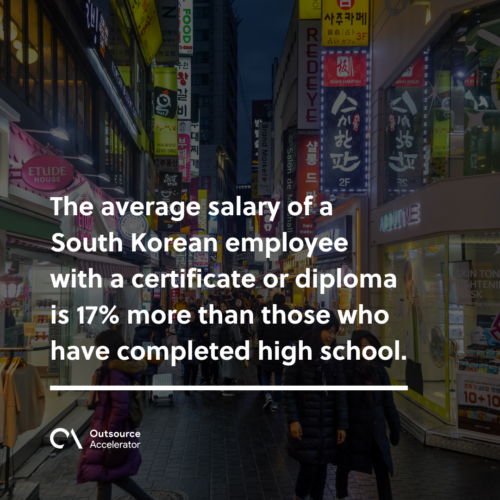 Industry 
Large South Korean firms tend to give pay increases more than smaller companies. In the chart below, companies that belong to thriving and more profitable industries tend to have higher annual pay rises. 
| | |
| --- | --- |
|               Industry  | Percentage of annual pay rise |
| Informational Technology  |                 9% |
| Construction  |                 9% |
| Banking  |                 6% |
| Healthcare  |                 6% |
| Education  |                 6% |
| Energy |                 3% |
| Travel  |                 3% |
These figures listed above tend to change frequently depending on the current economic situation in South Korea as well as situations outside the country. 
Salaryexplorer.com's latest Average salary complete guide lists the average monthly salary of employees in major industries in South Korea. 
| | |
| --- | --- |
|                   Industry sector  |       Average monthly salary |
| Health and Medical  |                 5,800,000 KRW |
| Real Estate  |                 4,400,000 KRW |
| Banking  |                 4,230,000 KRW |
| Teaching/ Education  |                 4,120,000 KRW |
| Public Relations  |                 3,910,000 KRW |
| Human Resources  |                 3,680,000 KRW |
| Architecture |                 3,610,000 KRW |
| Engineering  |                 3,280,000 KRW  |
| Factory and Manufacturing  |                 2,650,000 KRW |
| Construction/ Building/ Installation  |                 2,290,000  KRW |
Roles and expertise 
Salaries in South Korea may vary depending on the roles and expertise of an employee. 
According to SalaryExplorer, as of 2022, surgeons or doctors rank as the highest paying careers due to the critical nature of the profession. Their salary ranges between 7,090,000 KRW (5,285.21 USD) to 22,600,000 KRW (16,847.06 USD). 
SalaryExplorer also listed different salaries for the popular professions in South Korea.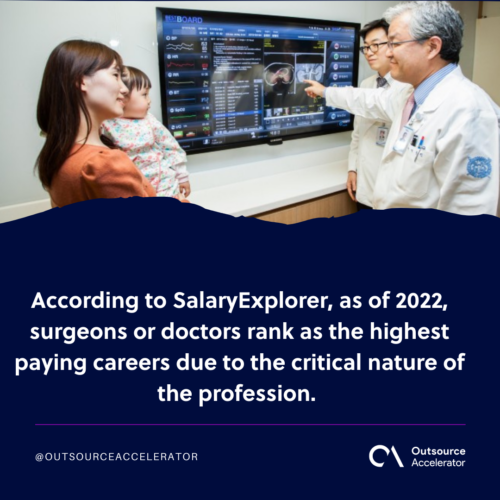 Job Title

 

                Average Salary 

Accountant

                2,820,000 KRW

Financial Analyst

                5,260,000 KRW

Graphic Designer

                2,540,000 KRW

Photographer

                2,300,000 KRW

Flight Attendant

              2,760,000 KRW

Pilot

              6,690,000 KRW

Architect

              4,580,000 KRW

Business Analyst

              4,900,000 KRW

Project Manager

              4,560,000 KRW

Civil Engineer

              3,780,000 KRW

Call Center Representative

              1,530,000 KRW

Engineer

              3,770,000 KRW

Chief Executive Officer

              8,780,000 KRW

Chef

              2,510,000 KRW

Waiter / Waitress

              1,240,000 KRW

Dentist

              9,370,000 KRW

Nurse

              3,000,000 KRW

Human Resources Officer

              2,450,000 KRW

Developer / Programmer

              3,950,000 KRW

Attorney

              8,050,000 KRW

Cashier

              1,520,000 KRW

Sales Representative

              2,600,000 KRW

Secondary School Teacher

              3,090,000 KRW
Location 
Similar to other countries, the average salary in South Korea varies depending on where larger cities have higher wages than in the provinces. Regions with fewer businesses and lower infrastructure have lower average salaries. 
Here are some of the wages in major cities in South Korea:
| | |
| --- | --- |
|                                 City  |                     Average Salary  |
| Seoul  |                     52,319,400 KRW |
| Busan  |                     51,479,800 KRW |
| Incheon  |                     50,519,600 KRW |
| Daegu  |                     49,561,800 KRW |
| Daejeon  |                     48,721,100 KRW |
| Gwangju |                     47,758,300 KRW |
| Suwon  |                     46,921,300 KRW |
| Ulsan  |                     46,080,100 KRW |
| Goyang  |                     45,119,800 KRW |
| Seongnam |                     44,040,700 KRW |
| Bucheon  |                     43,198,900 KRW |
Gender 
Male employees in South Korea are getting paid higher than women. They earn 6% more than the female workers across all sectors. 
South Korean male employee's average salary starts at 3,990,000 KRW (2,954.42 USD), while female employees earn 3,760,000 KRW (2,784.11 USD). 
Average salary in South Korea vs. other countries 
Given these figures, South Korea's average salary is not far different from the developed countries such USA and UK. 
The country's fast-growing economy translates to a thriving employment rate that businesses can benefit from in many ways. 
The following is the salary comparison of South Korea to other outsourcing countries and their markets.
Outsourcing destination/market

  Average salary

South Korea

 

US$2,082.97

United Kingdom

US$2,416.00

United States 

US$3,534.00

Philippines

US$308.00

India 

US$438

South Africa

US$1,594.26

Australia

US$3,333.00

Germany

US$2,689.00

Singapore

US$3,516
Outsourcing to South Korea
South Korea has a lot to offer for businesses and its workforce. Thus, more service providers in the country continuously provide outsourcing services to local and global clients.
Here's why you should consider outsourcing your business process in South Korea. 
Cost-effectiveness

—

relatively 2.5% cheaper than developed countries like the USA in terms of cost of living, wages, tax, and others. 

Technological edge and infrastructure

— the

most innovative country worldwide, according to

Bloomberg's Innovative Index

2021. 

Rapid growth economy 

— ranks 10th largest economy in the world. 

Strong ties with global investors

— signed free trade agreements with Central American countries. 

Highly skilled workforce 

— South Korea spends almost 7% of its GDP on education.
All these advantages highlight the potential opportunities of the outsourcing industry in South Korea. That said, it is worth considering for businesses to look for outsourced services in the country.