Asynchronous collaboration and how it transforms teamwork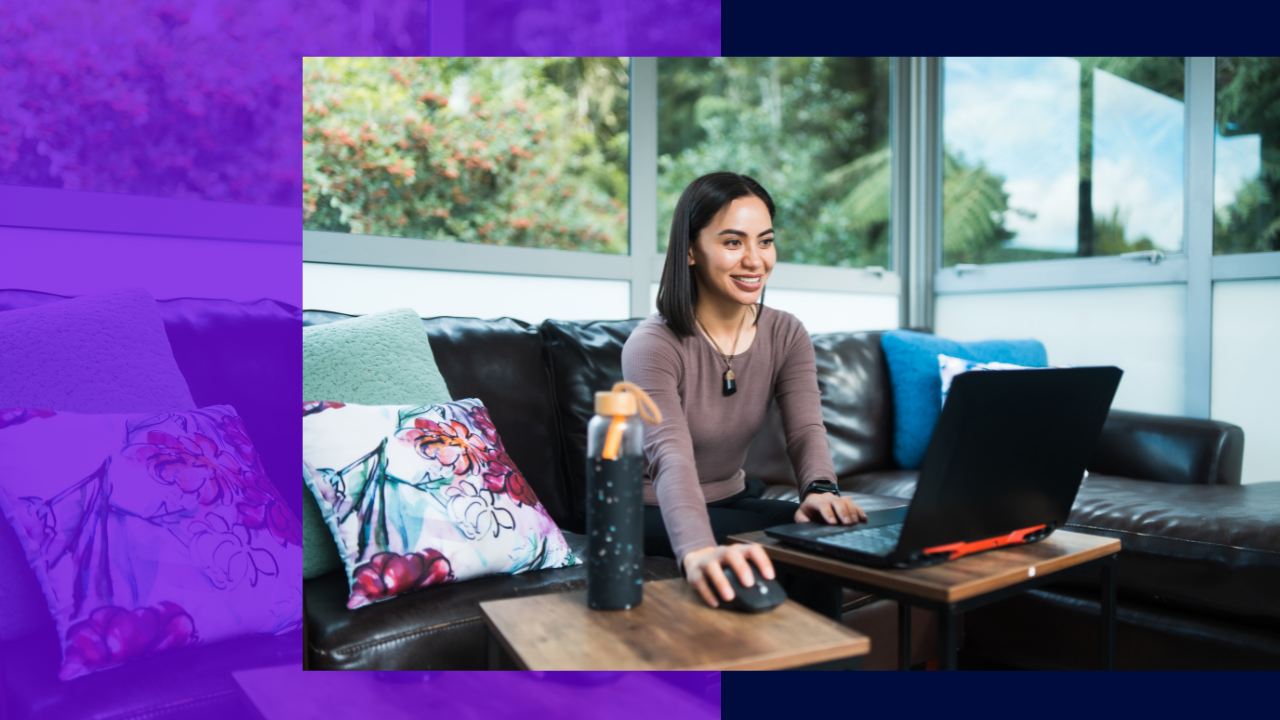 Teamwork has taken on a new dimension with the advent of remote work.
However, with the constant online meetings and work, burnout has also become rampant in the workplace. Even middle managers increasingly experience them worldwide.
Asynchronous collaboration has emerged as a transformative way of fighting burnout by enabling individuals and teams to collaborate and work independently.
Learn how asynchronous collaboration transforms the way teams work today in this article.
What is asynchronous collaboration?
Asynchronous collaboration is a collaborative process where team members work together on a project without the need for real-time communication.
Unlike traditional synchronous collaboration, which relies on immediate interaction, asynchronous collaboration allows team members to work at their own pace and convenience. One person can disseminate information that others can respond to later.
It empowers individuals to contribute their ideas regardless of time zones or other constraints.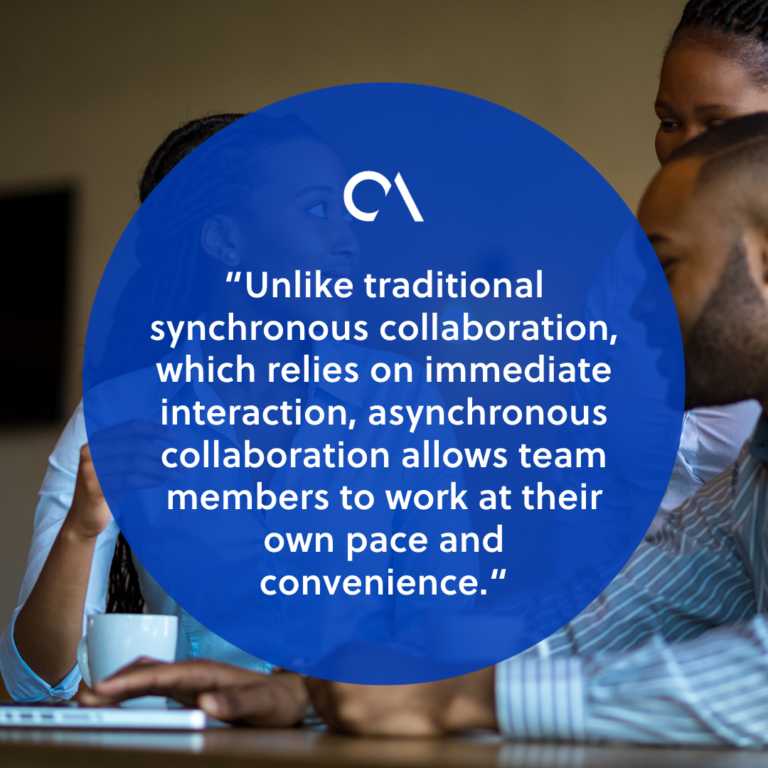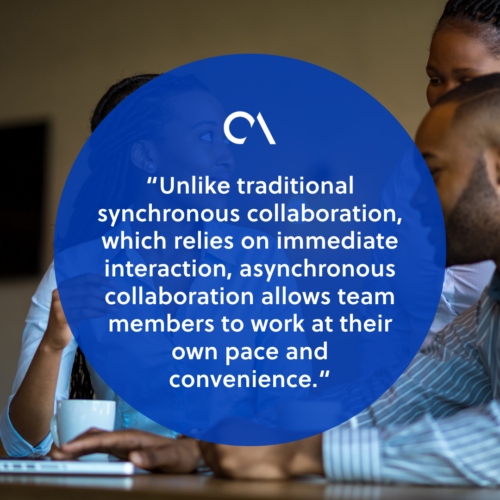 Advantages of asynchronous collaboration
Asynchronous collaboration is as crucial as its synchronous counterpart regarding remote work. 
Here are some of its advantages:

Increased productivity
One of the key advantages of asynchronous collaboration is increased productivity. Projects can progress faster by eliminating the need for immediate responses and allowing team members to work on their own schedules.
Asynchronous collaboration reduces dependency on others and empowers individuals to make progress independently, resulting in higher productivity.
Flexibility and work-life balance
Asynchronous collaboration is convenient for team members when it comes to flexibility. It allows them to manage their workloads and personal lives more effectively.
With the ability to work on their own time, individuals can better balance their professional and personal commitments. This flexibility leads to increased job satisfaction and overall well-being.
Global collaboration
Asynchronous collaboration transcends geographical boundaries, enabling teams to collaborate seamlessly across different time zones.
This opens up opportunities for global collaboration and enables organizations to tap into diverse talent pools. Moreover, asynchronous collaboration is best suited when working with freelancers and building offshore teams.
Challenges to asynchronous collaboration
While asynchronous collaboration offers numerous benefits, it also comes with its challenges.
Here are some of the common hurdles remote teams may face:
Communication gaps
Asynchronous collaboration heavily relies on effective communication. Misunderstandings can occur when messages are not conveyed promptly or are unclear.
Team members must proactively provide thorough explanations and ensure their messages are easy to understand to minimize communication gaps.
Lack of real-time interaction
In traditional synchronous collaboration, real-time interaction allows for immediate feedback and problem-solving.
In asynchronous collaboration, the absence of real-time communication can lead to delays in decision-making and problem-resolution. Teams only rely on other means, such as documentation and shared platforms, to compensate for the lack of immediate interaction.
It is better to utilize synchronous and asynchronous communication for urgent matters.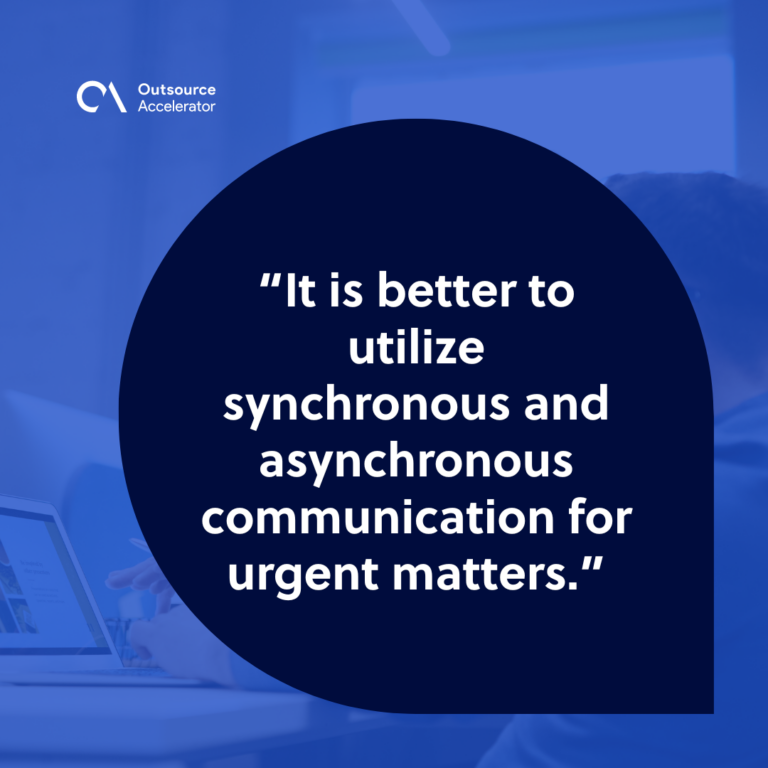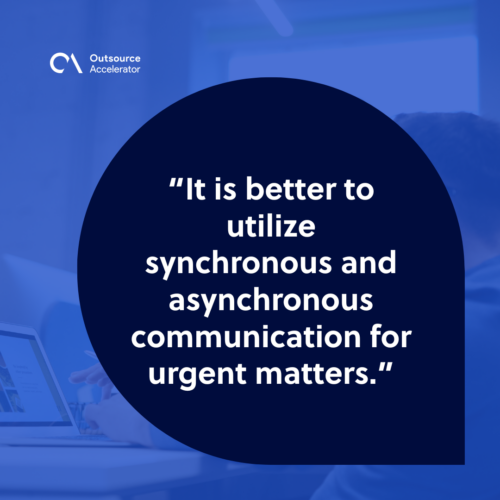 Time zone differences
Working across different time zones can be challenging regarding asynchronous collaboration. 
Teams need to establish clear expectations regarding response times and plan accordingly. It is crucial to leverage tools that assist in scheduling to minimize disruptions and maximize productivity.
Best practices for asynchronous collaboration
To ensure effective asynchronous collaboration, adopt these best practices:
Clearly define expectations
Setting clear expectations is paramount to successful asynchronous collaboration.
Team members should clearly understand project objectives, timelines, and deliverables and adapt their objectives accordingly. Providing specific guidelines and milestones helps keep everyone aligned and on track.
Establish transparent communication channels
Transparent communication is key to effective asynchronous collaboration. Utilize collaboration tools that allow for easy sharing of ideas, documents, and progress updates.
Platforms like Trello, Asana, and Slack enable teams to communicate efficiently and keep everyone informed.
Promote accountability and ownership
In asynchronous collaboration, there is a higher degree of individual responsibility. Encourage team members to take ownership of their tasks and meet their deadlines.
Foster a culture of accountability to ensure everyone delivers their best work on time.
Tools to help with asynchronous collaboration
Some online tools that can help with asynchronous collaboration include the following.
Google Workspace
Google Workspace is a cloud-based collaboration platform. It covers a complete suite of tools for functions such as:
Documents (Google Docs)

Presentations (Google Sheets)

Chatting (Chat via GMail).
Microsoft Teams
A part of the Microsoft 365 ecosystem, Microsoft Teams is a communication platform designed for teamwork. It offers features like chat, file sharing, and video conferencing, making asynchronous collaboration easier.
Notion
Notion is a flexible and versatile collaboration tool. It allows teams to create and share documents, wikis, and project boards asynchronously.
Navigating through asynchronous collaboration
Asynchronous collaboration offers many opportunities for teams to work together, regardless of their physical location or time zone.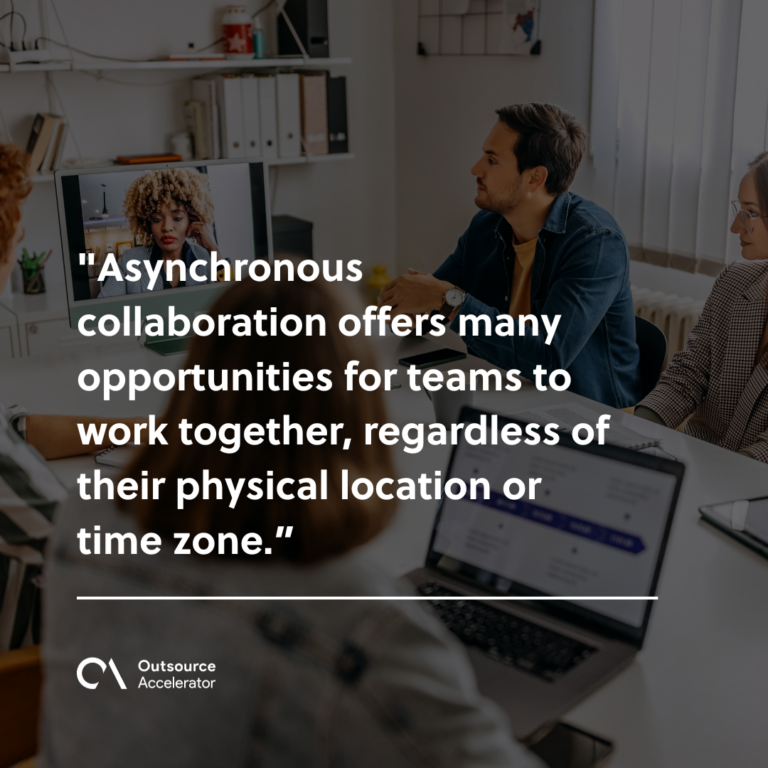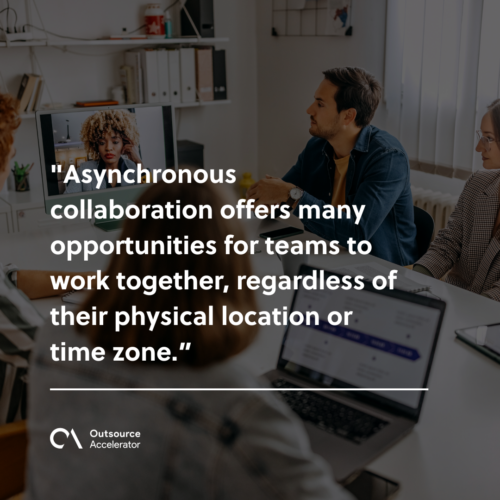 By embracing the concept of asynchronous collaboration, organizations can foster productivity, flexibility, and global collaboration. 
However, it is important to understand the challenges and implement best practices to ensure seamless collaboration and successful outcomes.
Remember, effective asynchronous collaboration requires clear communication, defined goals, transparent channels, and a culture of accountability. So embrace asynchronous collaboration and unleash the power of teamwork.