April Outsource Report: 1,044 inquiries, 1,736 full-time jobs worth $52m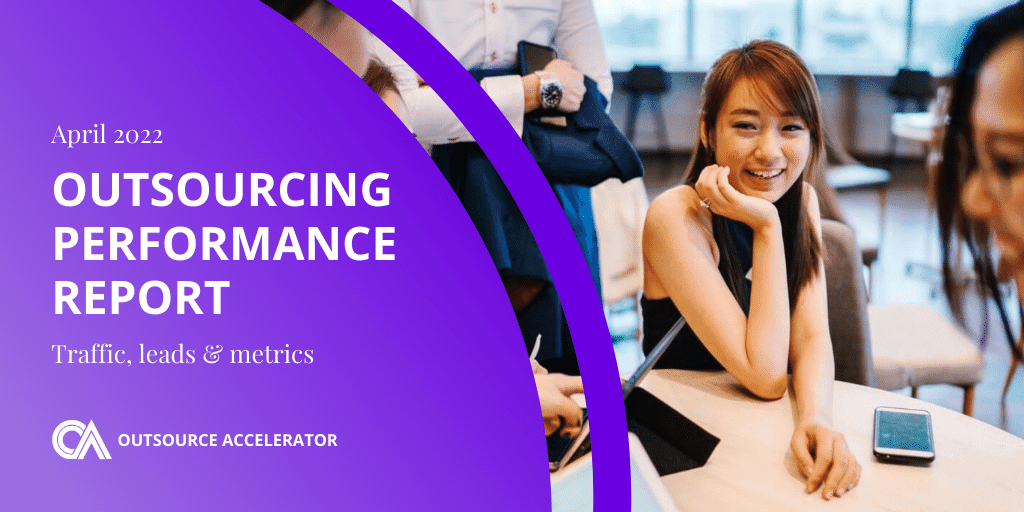 Source Partner v3.0 is launched
The long awaited v3.0 release of the Source Partner program, including the powerful new Source Partner dashboard has been launched. This promises to be a game-changer for BPOs looking to grow their customer base. We will be opening up the waiting list and pre-sales soon, stay tuned.
You can checkout the new Source Partner platform here. If you already have an account, just sign in to access your own dashboard.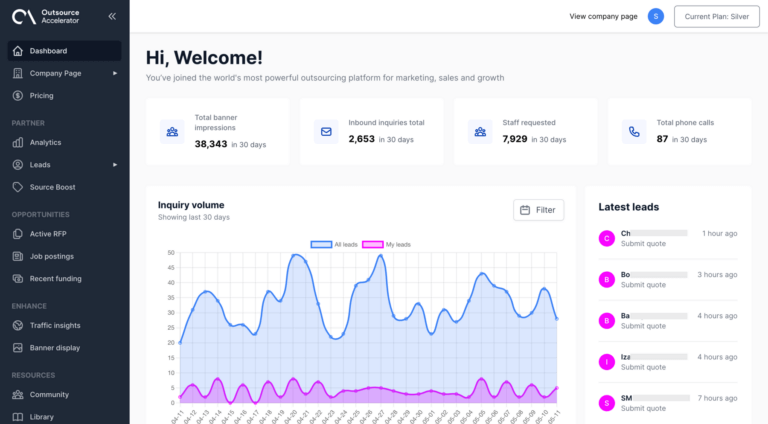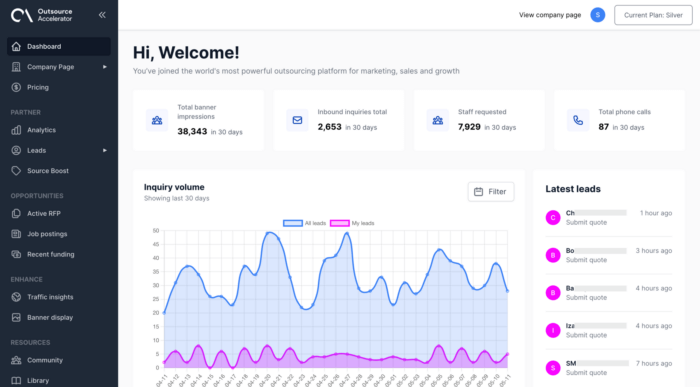 April outsourcing performance
April was a stable month for outsourcing traffic and inquiries, with web traffic staying stable at 86,591 visitors and 272,068 page views. In April, the OA platform generated 1,044 inbound inquiries, from 48 countries representing 27 different sectors.
There were 800 outsourcing quotation requests representing an estimated 1,736* full-time staff with an estimated outsourcing value of $52,080,000*. See all statistics in the Source Partner dashboard.
The annualised quotation inquiries amounted to a total outsourcing value of $682,620,000* requesting a total of 22,754* full-time roles.
*Conservative client value calculation: take the lowest end of their role request numbers, multiply by conservative top-line revenue of $1,250/role/month, multiplied by 24 months (conservative team lifetime value & duration)
Significant enhancements
OA Incubator and digital studio is launching! Outsource Accelerator has moved into a new state of the art office, and is building a TV studio to provide unparalleled outsourcing content and coverage.  The studio will eventually be hosting hourly in-person tours, webinars and education.
Outsource Accelerator's BPO directory continues to ramp up to include 3,300 firms globally. We are collating significant information about every BPO on the planet. We have enough data on each BPO to rank each of them.  This will become a new feature of the increasingly interactive – and powerful – BPO directory.
There are a lot of exciting developments planned for 2022!
Inquiry analysis
We have initiated a new client quality score protocol, and have retro-analysed the prior 15 months of inbound leads. The platform now assesses lead quality on a range of validation, quality and engagement metrics. For April, overall low-quality inquiries dropped slightly to 10.87% from 13.01% in March, and high quality leads also increased a bit from 26.38% to 26.80%.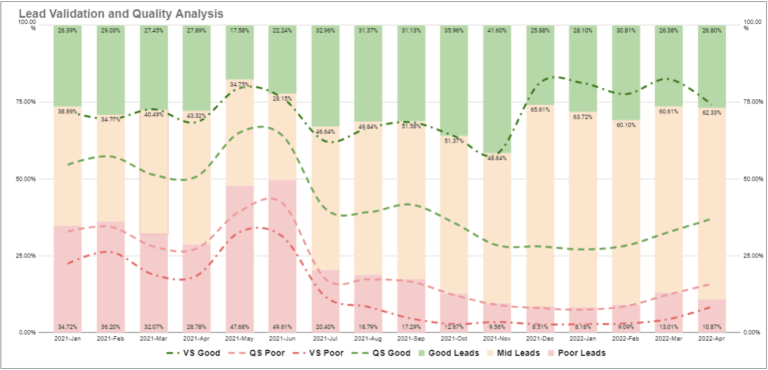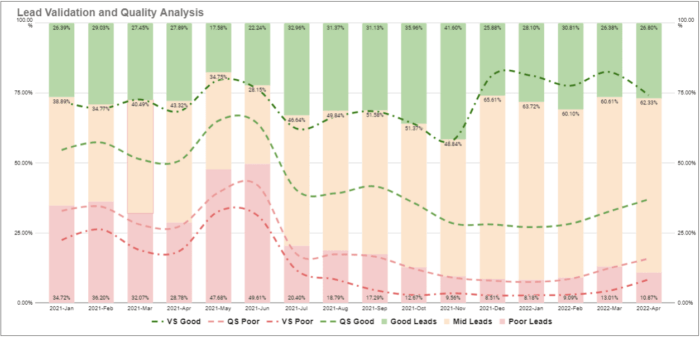 Key metrics for April



Total outsourcing inquiry value – (12 mo.)


Total outsourcing inquiry value – (April 2022)


Notable inquiries
OA generated over 35 inbound outsourcing inquiries for every day of the month in April. Of these, there were 800 quotation requests for the month – here are six interesting examples:

Outsourcing inquiry insights – April
The Source Partner dashboard provides live analysis and deep-dive insight into the traffic and inquiries coming through. Some insights from this month:
Number of roles initially required
Clients typically start with a smaller requirement and then grow the team once they settle the team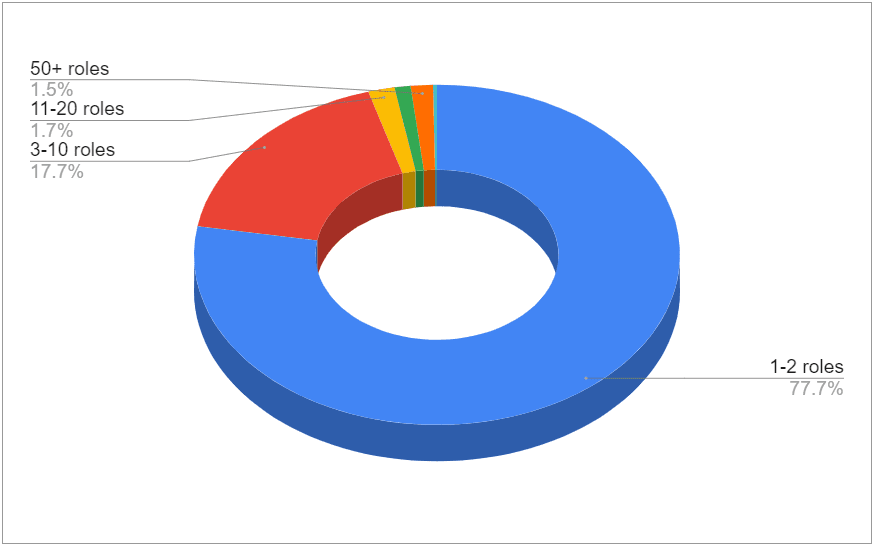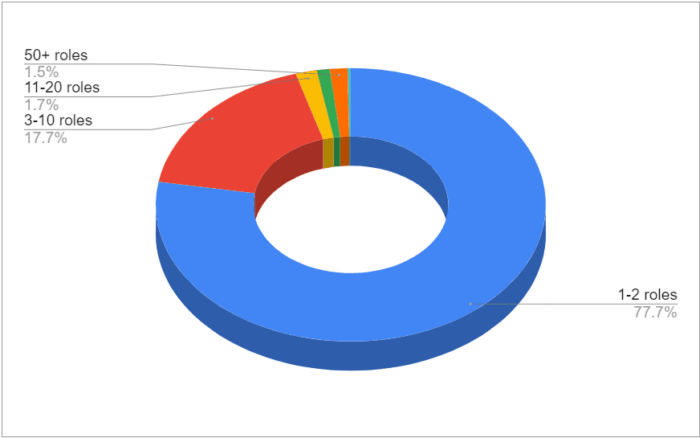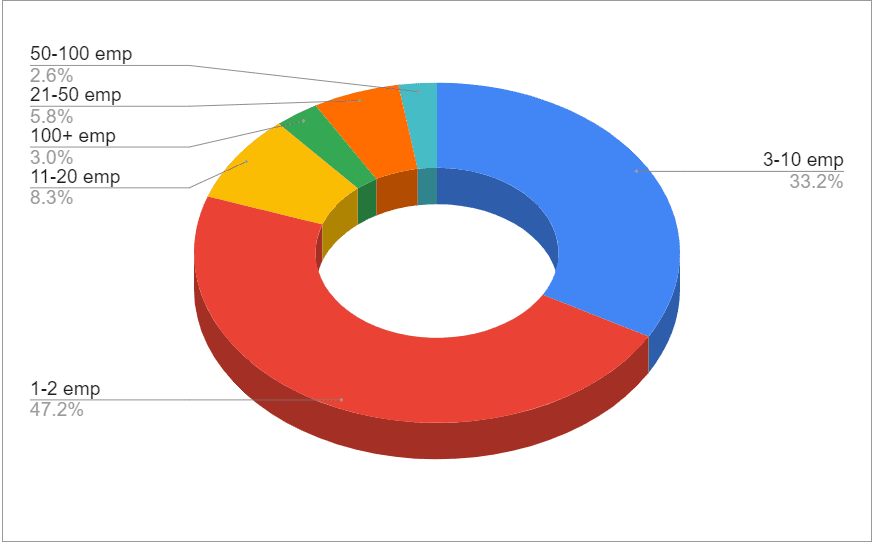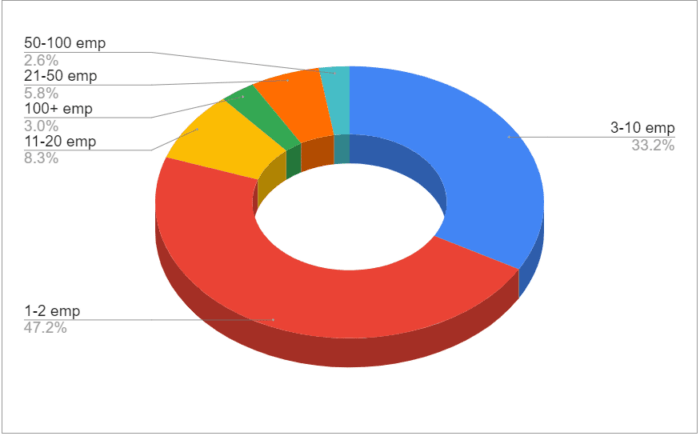 Size of clients' company
The inbound inquiries come from companies of all sizes – from startups to multi-national enterprise
Location of clients' company
The client inquiries come from across the globe – typically from the high-cost English-speaking nations
Clients' company sector
The client companies cover almost every sector possible, and the roles they seek are also very varied
Exciting growth for outsourcing
The outsourcing industry is seeing sustained interest and growth right now. The perfect storm of COVID-induced remote working, labor shortages and rising salaries across the West, plus a normalization of online tools and digital work means that outsourcing is gradually becoming the norm, rather than the exception.
We suggest that all small and mid-tier BPOs should shoot for 50% growth this year. Are you ready?