What is admin outsourcing?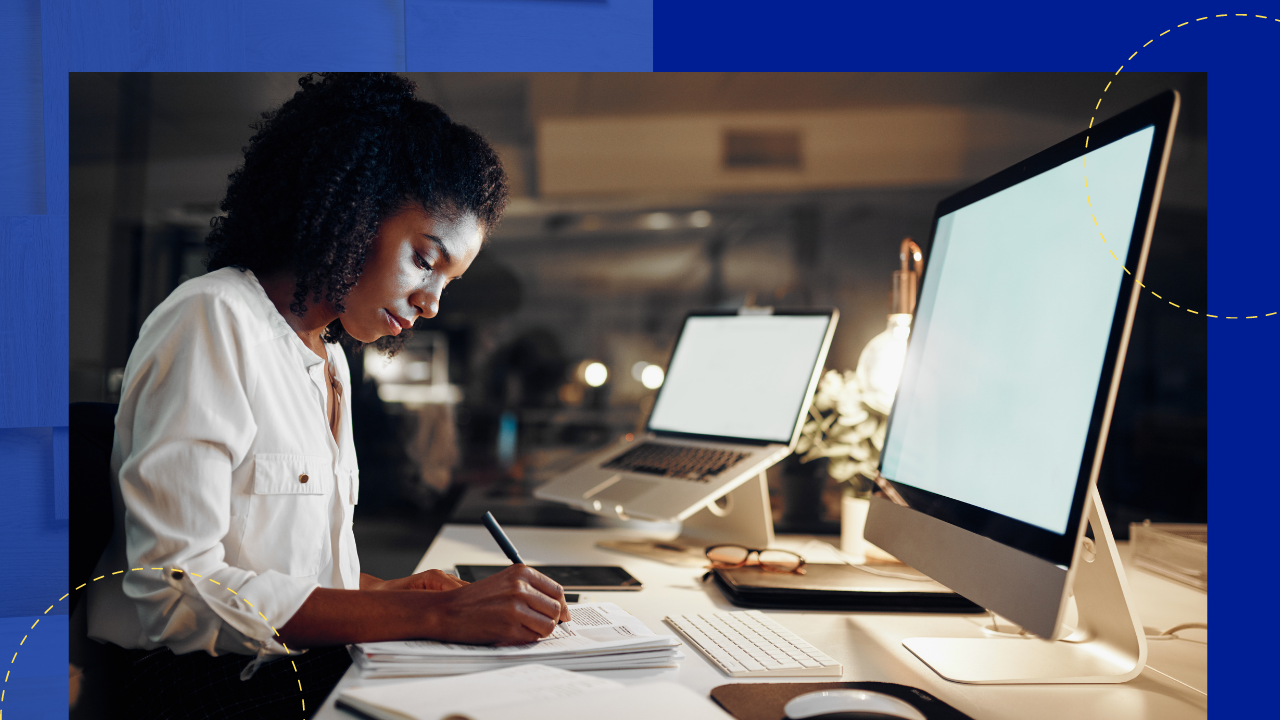 Admin outsourcing is in high demand as the number of businesses that require administrative and secretarial assistance grows. Many companies are discovering and grabbing the advantages of offshoring their administrative tasks.
A BPO company has the resources to provide clients with management and administrative benefits. These days, external Business Process Outsourcing (BPO) companies have done intense studies regarding their clients so they can provide better services. 
For an outsourcing partner that customizes their admin support solutions for your business, you can check out SPLACE.
What is admin outsourcing?
Outsourcing administration support, or admin outsourcing, is assigning specific administrative work to a team or team member located outside of the country to execute. Employers can choose to outsource their admin tasks to freelancers or outsourcing providers.
Outsourcing administrative services free up in-house staff to focus on high-value, revenue-generating tasks.
Small business owners can reduce their daily workload. They can also provide a consistent office experience to their customers by outsourcing admin activities rather than hiring people or renting offices.
Through admin outsourcing, employers can focus on essential operations like strategic planning.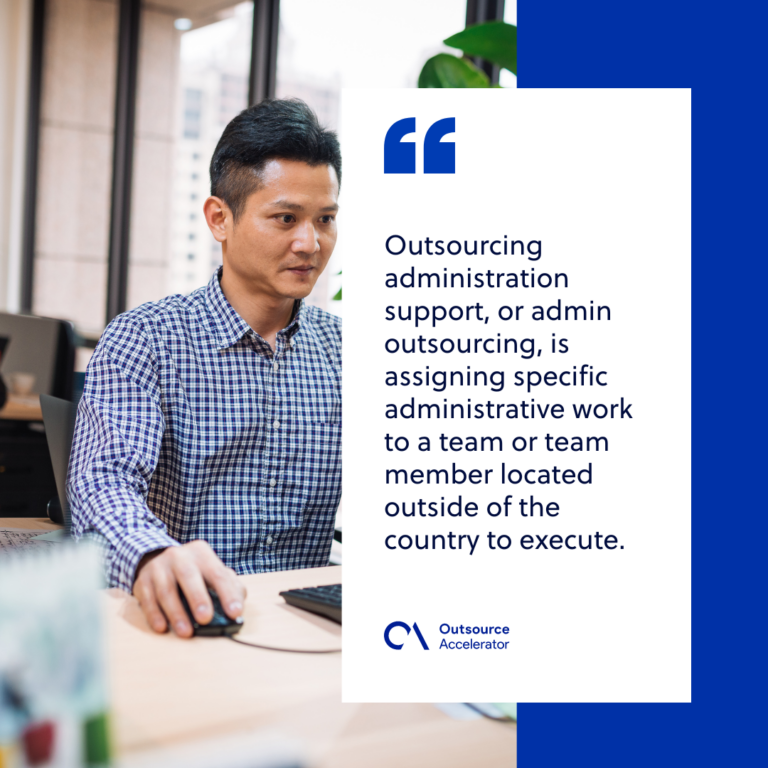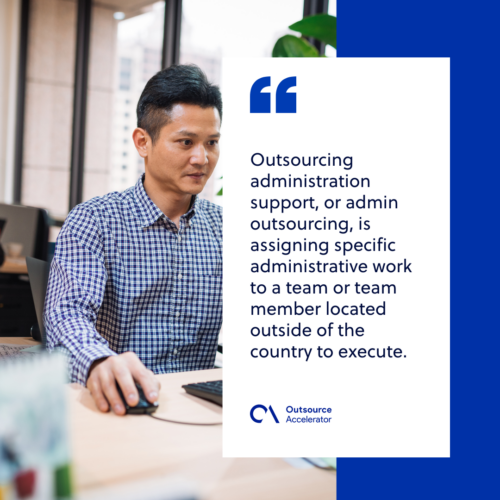 Admin outsourcing services
With the services outlined below, outsourcing administrative services will provide you with timely support. 
Diary management.

Diary management keeps track of everything, including internal and external meetings, reminders, and tasks and deadlines.

Organize meetings.

Organizing meetings gives your team a chance and a place to gather together to plan actions, events, and new ways to drive your campaign ahead. It helps welcome new members to your group or holds training to help you become a better organizer.

Responding to email.

Email

is one of the most significant ways for businesses to communicate with their consumers.

Reservations for travel and lodging.

You can estimate the cost of your trip ahead of time if you have a travel itinerary. It is easier to prepare your budget when you know how much you are going to spend.

Administrative support.

Administrative support personnel assists executives with the daily operations of the business by doing clerical and administrative tasks.

Data entry.

Data entry

is when an employee enters data into a computer from paper forms or other non-digital sources.

Record-keeping.

It is the process of keeping track of a person or company's activities, usually by producing and retaining consistent, formal records. It is most commonly used in official accounting, particularly for businesses or other organizations.

Reminder services.

The objective of service reminders is to give you alerts to don't forget critical activities or events.

Report preparation.

It guides you on how to modify details about enhancements and future goals.

Secretarial services.

A secretarial service serves as both a consultant and an employee, resulting in cheaper costs. It also serves as a guide, assisting the company in navigating the legal and regulatory requirements.

Transcription.

A transcription service is the process of turning live or recorded speech into written or electronic text documents.

Debt collection.

Debt collection specializes in collecting money owing on past-due obligations.
Benefits of outsourcing administrative tasks
Companies can improve their focus on core business while boosting turnaround times and enhancing output quality by adding the additional capabilities of an offshore administrative assistant. 
These companies are seeing a decline in employee retention and a rise in consumer satisfaction. 
We've listed the other benefits of outsourcing admin activities.
Cost-saving
The primary motivation for businesses to outsource is to save expenses. Outsourcing administration jobs allows you to save a significant amount of money through lower overhead and employee costs. The savings can be helpful to other vital elements of your organization, like sales and marketing.
Outsourcing is also more scalable. It can help you get through the busier times without having you pay someone during the quiet times. 
Increases your adaptability
Outsourcing your company's administrative chores will relieve your in-house team of time-consuming and inconvenient secretarial work. As a result, they can do the work that they excel in.
It can assist admin in better defining their priorities, resulting in a huge productivity improvement that will undoubtedly benefit the organization.
Outsourcing is a great way to get the flexibility you need to respond rapidly to shifting business cycles. You can even find chances for enhanced productivity and growth by carefully outsourcing the necessary jobs.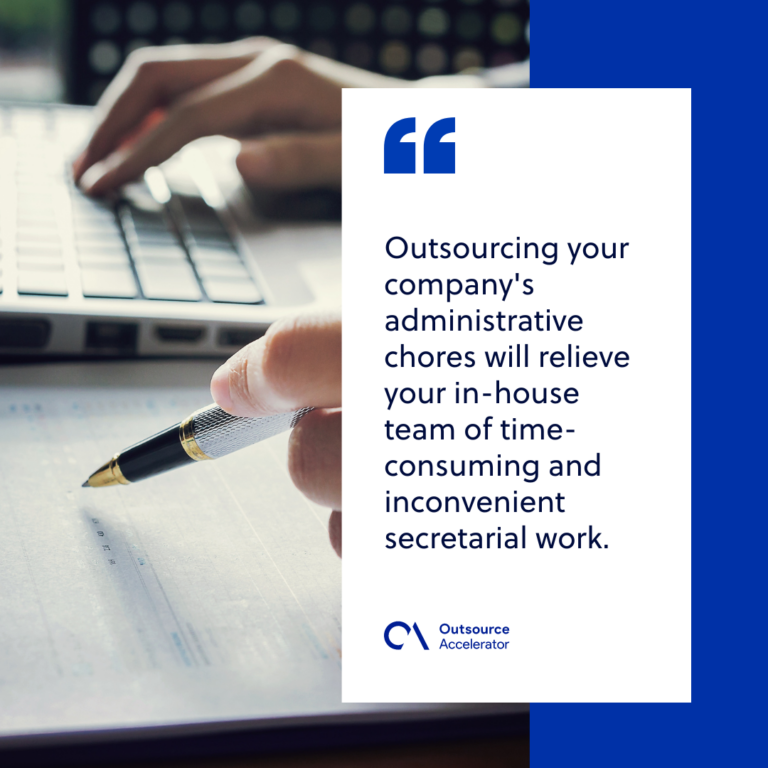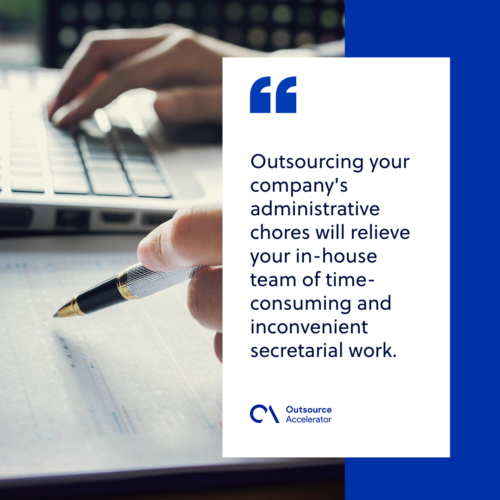 Boost productivity
For most industries, there are busy and slow seasons. Companies occasionally require a lot of assistance to manage employees during peak periods or growth surges.
During these busy seasons, businesses sometimes want additional admin support.
When you delegate a set of tasks to a third-party vendor, you no longer have to worry about them since they are professionals. Workers will have more time to focus on things that truly add value, resulting in much more efficient use of their time.
Improved team leadership
Admin duties are inherently time-consuming, making it difficult for businesses to devote adequate time to leading their internal teams.
Taking administrative tasks off your to-do list frees up time for you to focus on other essential tasks, such as making crucial decisions, planning for the next quarter, or interacting with internal leaders.