9 Things businesses should outsource for better business growth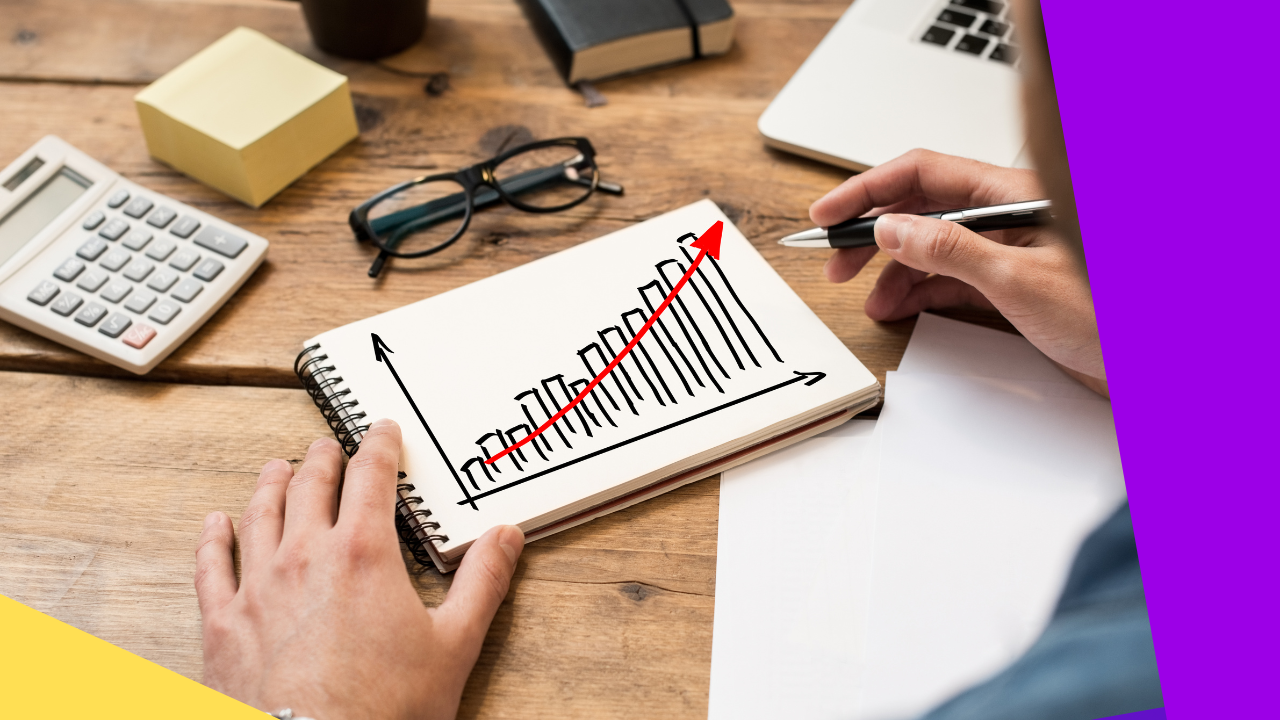 While most companies outsource to save costs, the major reason why businesses, entrepreneurs, and startup consider outsourcing is to improve company focus for increased business efficiency and better ROI.  Today, a lot of companies turn to outsourcing for better business success.
But what services do companies usually outsource anyway?
Accounting and finance
When it comes to accounting and finances, payroll services and tax preparation are the two services most commonly outsourced. These two services seem easy enough to handle but the preparation and paperwork can actually become demanding, take a lot of time, and is very sensitive. Incorrect or late filings can cause businesses to pay a rather substantial amount of penalties or worse, lead to an audit that is even more expensive. A good reason why companies rather choose to outsource their tax and accounting needs to expert and trusted outsourcing companies.
Contact centre services
Customer care is one of the basic foundation of strong businesses. Training people to provide dedicated customer services is often hard to come by, especially for businesses with minimal employees or are just starting. To remedy this, companies usually outsource their contact center services to handle calls and provide an increased customer support to existing and growing customer base. Outsourced contact center services can also handle telemarketing or call center services for inbound and outbound calls.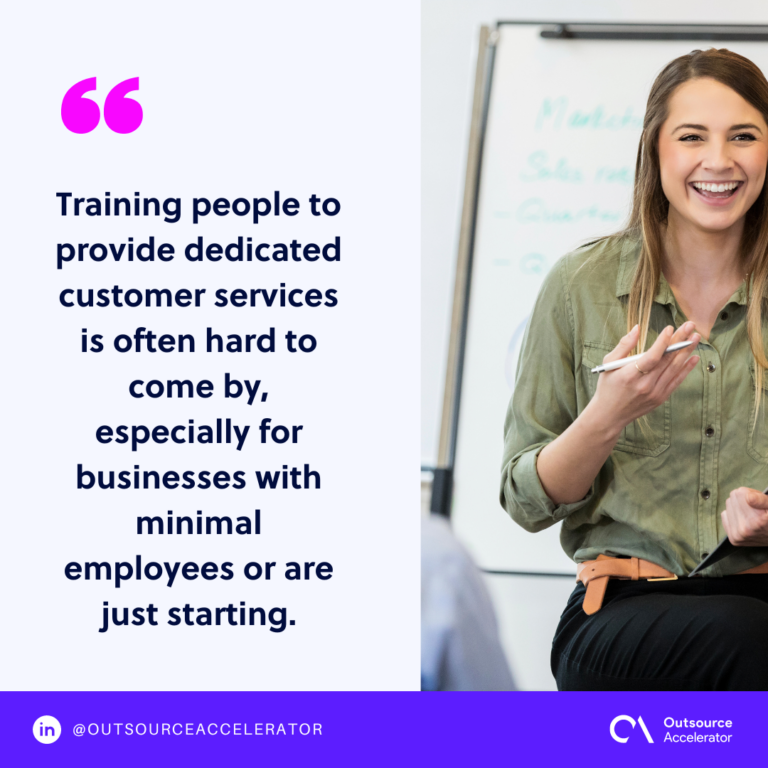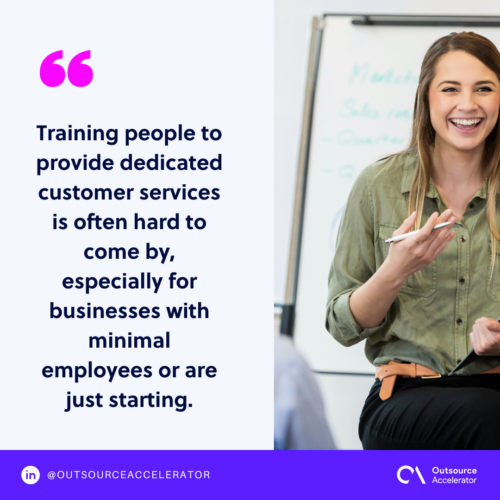 Human resources
Most companies outsource their recruitment process externally to save time and money from the long process of recruitment for the company needs. Third party providers who provide HR outsourcing are better with recruiting new candidates with the use of tools, their large network and a specialized system of hiring and selection process.
Information Technology (IT)

Aside from the benefit of cost savings, businesses should outsource their IT functions to give their company more space to grow and expand. Studies show that outsourcing IT functions make a company more agile and flexible to focus on core business values and competency.
Logistics
Retailer businesses usually outsource their logistics to focus more on selling their products. A third party outsourcing company can handle the business process of putting products in a warehouse or do delivery activities. Not only does this lower overall spending on retail businesses, outsourcing logistics also help improve customer service by scaling and responding more quickly to growing demand compared to just doing it in-house.
Data entry
Data is important to every company. However, routine data entry tasks can be tiring to do. Most of the time, businesses outsource their data entry including the scanning, indexing, cataloging and even order processing. Unless sensitive data is involved, data entry would be a good business process to outsource to increase productivity, save money, time, and effort.
Research and development
Research can take a lot of time and most of the time, it's one area of business that is outsourced by most companies today. There are several companies that provide outsourcing for market research, financial research, customer demographics, and any other type of research a business could possibly need.
Cloud hosting
Since most businesses like to have access to their business information anywhere, anytime, outsourcing cloud hosting services is the most practical solution. Cloud hosting in-house can be expensive and is even more risky with the use of outdated technology.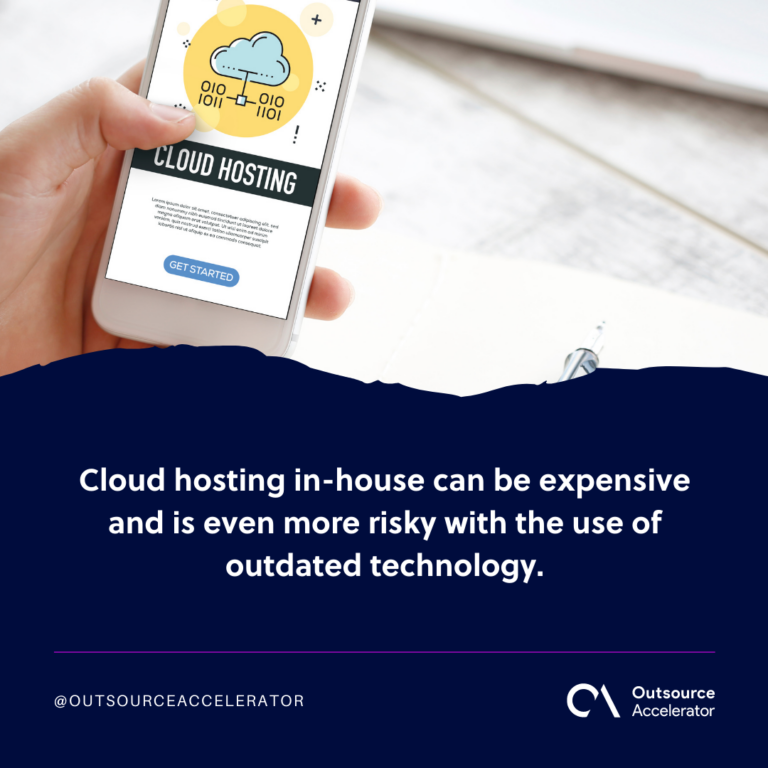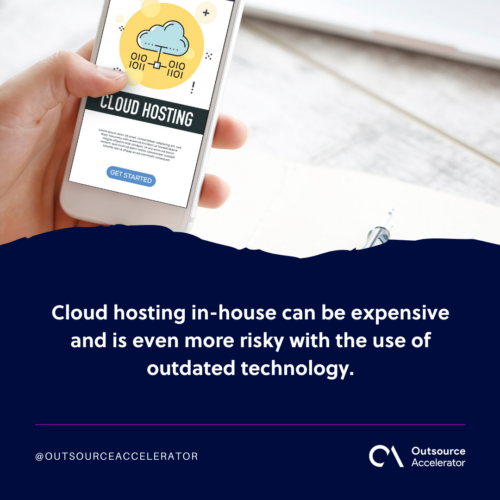 Contract workers
Some businesses also outsource their people by hiring freelancers who are experts in their own field. This way, companies can get access to skilled workers and supply their staffing needs for the moment. Virtual assistants are a good example of this.
Other areas of business that can be outsourced are content marketing, conversion optimization,  website design and management, and other administrative tasks like scheduling tasks.
A good tip: if you are unsure about the business processes you should outsource, take a while to consider your company and business. What areas of your business processes are you weak or struggling to do well? Outsource them. If you think that something else is outside your scope of expertise, it's better to outsource them than to stress out on how to do it properly. By doing this, you can rethink your strategy on how to make your business more productive.
As an entrepreneur, your first priority is to take care of your company, scale it up and make it even better. By outsourcing some of your company functions outside, you can get access to experts in their respective fields, save time, and increase your company's productivity. By choosing a trusted provider of business process outsourcing, you can easily focus on improving your business and core services. More importantly, you can avoid a great deal of stress handling all these things all at once by simply outsourcing your most demanding and complicated business processes to focus on your business priorities.