Definition
What are the types of companies?
When establishing a business, entrepreneurs need to research the various types of companies and their benefits. They must choose between forming a partnership, a sole proprietorship, a corporation, a limited liability company, or a non-profit organization.
What form of business structure you decide is based on various factors, including the company's objective and scope of the business.
It is generally appropriate for the entrepreneurs to set up and register the firm if all stakeholders are on board and the founders have the right business plan in place.
Here are the most common types of companies based on the mode of incorporation, the number of members, and the liability of the members.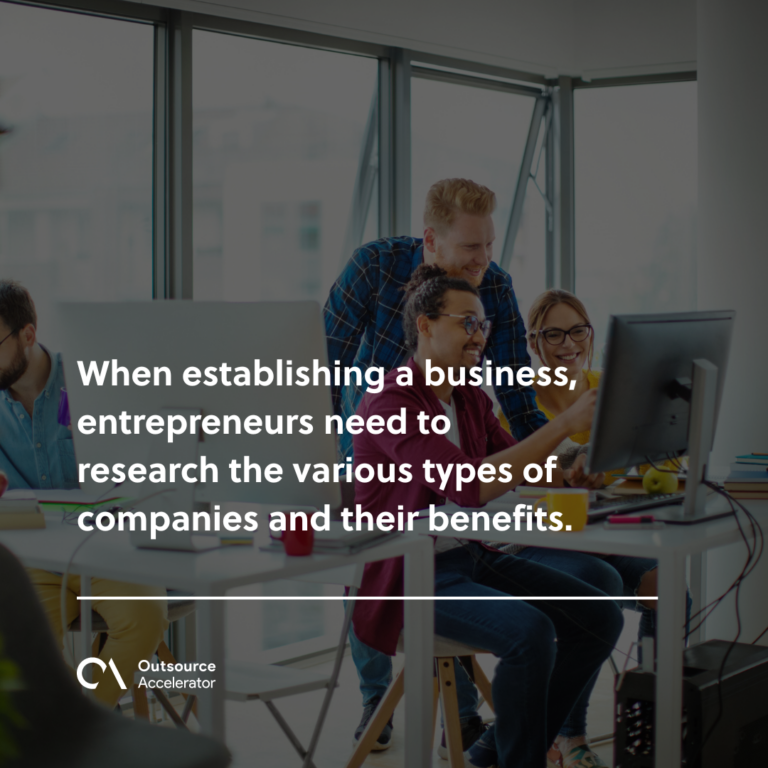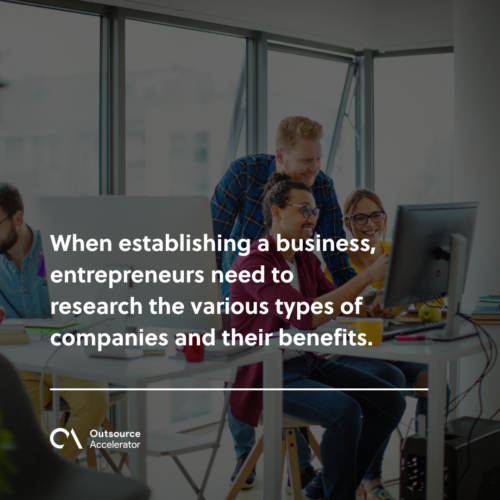 Based on the mode of incorporation
Whether they were formed by a special act, a special order, or by registering like any other business, the three types of companies are based on the mode of incorporation.
Royal chartered companies
Companies founded under the Royal Charter are known as royal chartered companies.
A royal charter signifies they have been given power or a right by the monarch or by a king or queen's specific command.
Statutory companies
Corporations incorporated by a special act of the state or federal legislature are known as statutory companies.
They are usually given necessary powers and are in charge of carrying out certain critical national businesses.
Registered or incorporated companies
This type of company includes all other businesses that are formed under the government's companies act.
These businesses only exist when they register under the act, and the Registrar of Companies issues them a certificate of incorporation.
Based on the number of members
Public limited company
A public limited company's legal existence is distinct and restricted from its shareholders' and members' liability. As a result, its continued existence is unaffected by the retirement or death of its stockholders.
A public limited company must have a minimum of seven members, but there is no absolute maximum given number of members.
The company raises funds by selling its shares to investors, and the board of directors makes all of its important decisions.
A company's shareholders do not have the right to engage in its day-to-day management, thereby separating ownership and management.
Private limited company
The most common type of company for a start-up is a private limited company (Pvt Ltd), which has more than two but fewer than 200 members.
The transfer of shares of a private limited company is limited to its members, unlike public limited companies, and the general public cannot contribute to its shares and bonds.
Several procedures and regulations that apply to public limited companies do not apply to a private limited company, such as submitting an application with the registrar or keeping annual reports.
It can also support innovation after receiving only the certificate of incorporation, whereas a public limited company requires both the certificate of incorporation and the certificate of commencement.
It's a great option if you want limited liability benefits and more control and privacy over your company. 
One person company
A one-person company (OPC) is similar to a sole proprietorship. The founder is restricted in his responsibility, and therefore his assets are not at stake if the business is closed or debts must be recovered.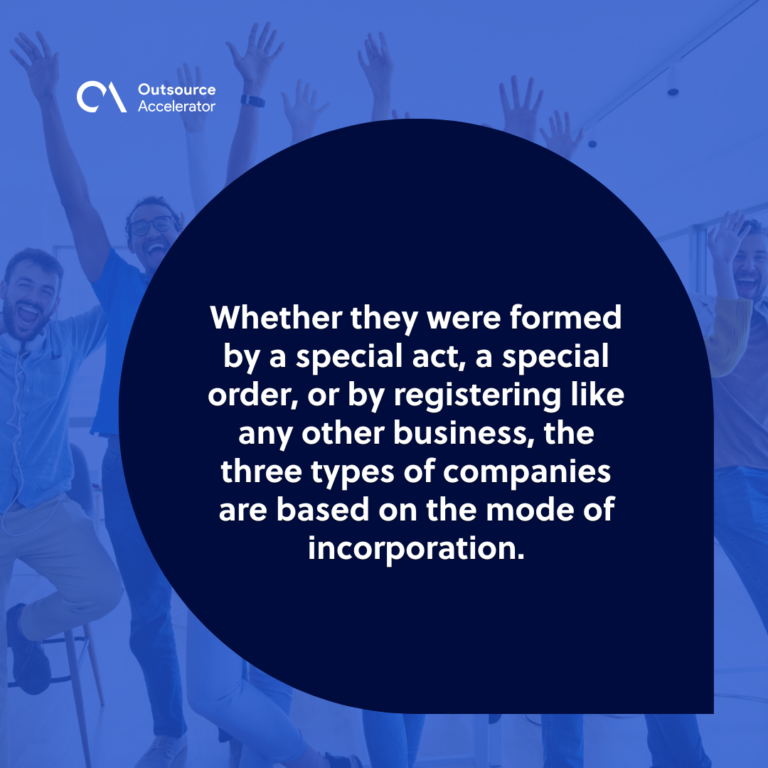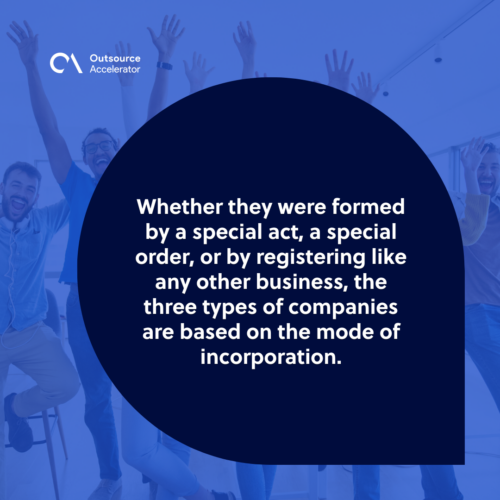 Based on the liability of the members
In the case of a company's liquidation, its members may be responsible for paying from their assets or up to the face value of the shares they own.
It all relies on the establishment of the business. Based on the members' responsibility, companies may be divided into three categories.
Companies limited by shares
A company limited by shares is a registered company whose partnership agreement restricts members' liability to the amount owed by the members.
A shareholder cannot be forced to pay more than the number of outstanding shares on his account.
The shareholder's assets cannot be used to satisfy the company's liabilities if nothing remains to be paid on his acquired shares.
Companies limited by guarantee
A company limited by guarantee has its members' liability limited by the agreement to the amount each member agrees to pay to the business's assets if closed down.
Unlimited companies
An unlimited company is one in which the members' or shareholders' liability is unlimited.
In the instance of a liquidation, they may be forced to pay from their assets to settle the company's liabilities.
In the case of the company's official liquidation, its board members or shareholders have a joint, multiple, and unlimited responsibility to fulfill any shortage in the company's assets to settle any outstanding financial liability.