Definition
What is a call center staffing model?
A call center staffing model is a method for deciding how a call center adds personnel based on call volume and the number of times customers should be on hold. This model may also account for post-call work and breaks. Although outsourcing all or part of your company's call center staffing can be a fully managed process, you must first determine which staffing model is beneficial to the organization.
Call center staffing models will assist in determining the number of employees required based on call volume and service level requirements. Outsourcing, insourcing, location-specific suppliers, live agents, and self-help customer service technology are among the most popular call center staffing models.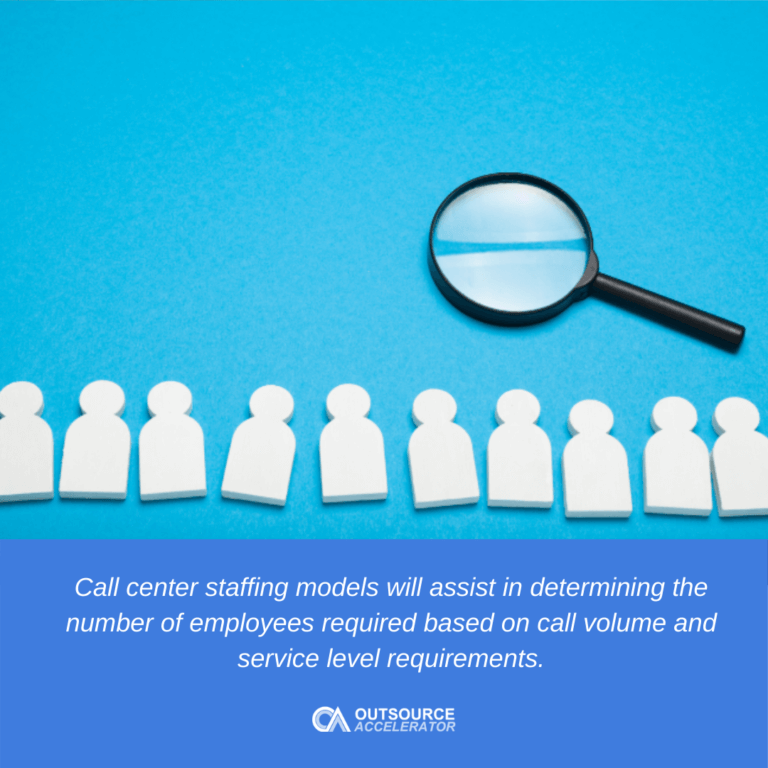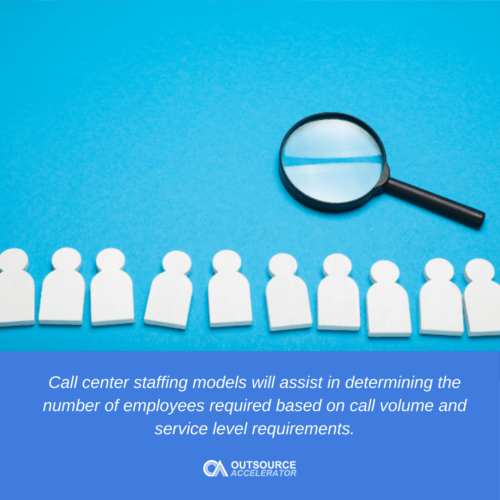 Essential call center staffing model elements
Based on call arrival results, a staffing model predicts how many people will be required to achieve a target. The following elements are essential for developing an accurate staffing model.
Interval Calls.

The number of calls available by the hour, half-hour, or fifteen minutes.

Interval Average Handle Time.

It is calculated by dividing the total talk time plus the total wrap time by the number of calls addressed during the interval.

Shrinkage.

It is the number of employees who will be doing jobs other than answering phones.