Definition
What is social media support?
Social Media Support refers to providing customer service and interaction via social media platforms such as Facebook, YouTube, Instagram, Twitter to name a few.
A well-oiled social media support team can make communities and raise brand awareness by attracting those bystanders by providing outstanding customer service.
Because of the openness of social media, there are different customer service challenges that are not present with email or phone call support.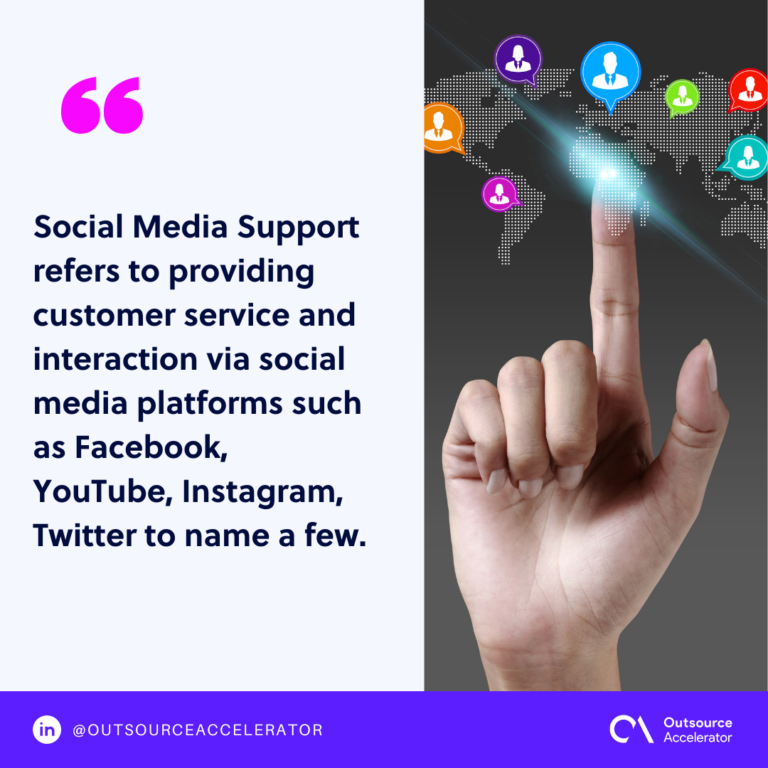 From a bystander's perspective, every negative comment left unremarked upon can be a mark against a company and, in addition, social media is sometimes treated as the last resort to get a resolution where email and phone support has been found wanting.
Lastly, social media also creates an "always-on" expectation, since there is so much stimulus, a response that is not prompt can be treated as no response at all by the customer.
Social media support specialist
How people communicate with each other has changed rapidly over the past decade and there is no more ubiquitous sign of this than social media. Social media accounts are now regularly used by customers to question, make comments, and raise their concerns with a company and thanks to the open nature of social media, there are many bystanders looking in to see how the company responds to customers and how customers review the company's products. As such, it is a great way for companies to create communities around their products.
Outsource Accelerator provides you access to great social media support specialists that you can outsource from the Philippines starting from $6 per hour, where you can save up to 70% on staffing cost. We make it easier for clients to learn about and engage with social media support outsourcing.