Definition
What is the meaning of PBX?
In the Call Center industry, PBX (Private Branch Exchange) is a private telephone network used internally and externally by companies and organizations. It offers a lot of customization features and ease of use for both agents and clients alike.
Communication, both within teams and with consumers and clients, is a vital aspect of every company. With this, a feature-rich, advanced PBX phone system can help them greatly. Users of the PBX phone system can connect internally and externally using various communication channels such as Voice over IP, ISDN, or analog.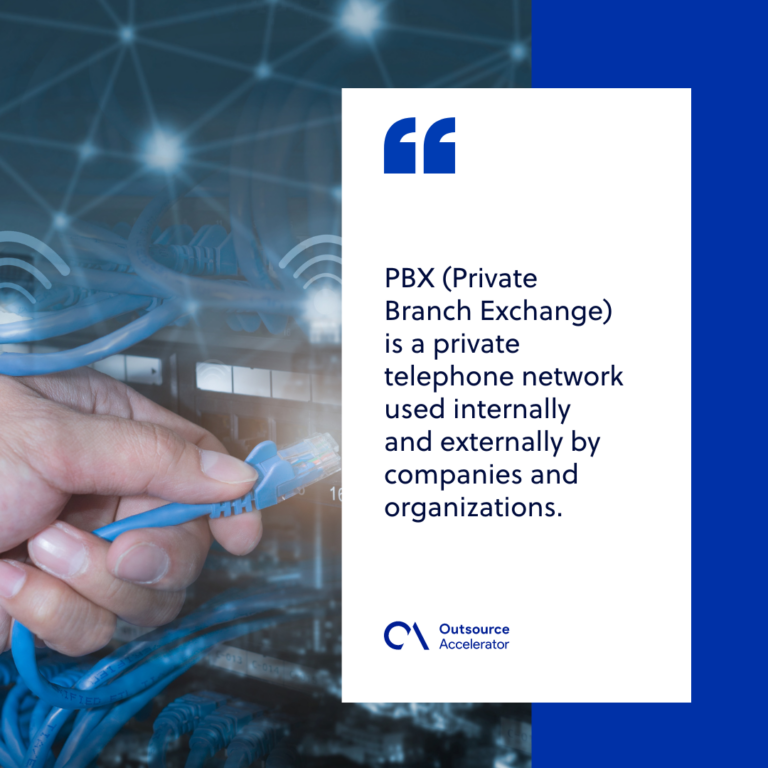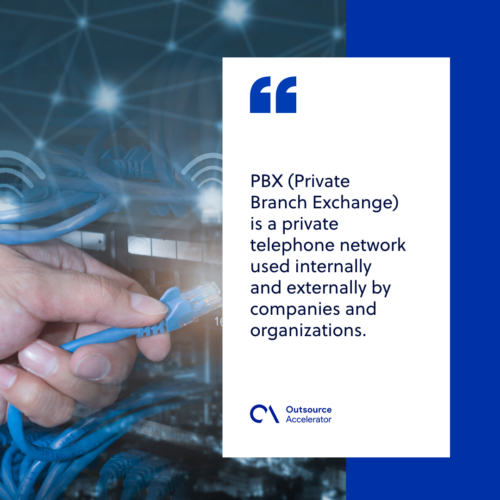 Why does a call center need PBX?
Call centers, whether big or small, should provide an adequate and reliable telecommunications infrastructure. One of the most common telecommunications systems used by call centers is the IP PBX system.
Here are some reasons why PBX is helpful to BPO companies:
You can set custom tunes or any other message with the use of the PBX system.  

PBX helps the device to know if a callback has been planned by a call center agent. This feature would assist the agent to recall the said scheduled return call.

Much control regarding ongoing calls with call management capability