Definition
What is online review management?
Online review management is the strategy of monitoring, assessing, and interacting with reviews across multiple online platforms. It typically contributes to the implementation of a company's marketing plan and boosts overall brand reputation.
Online reviews have a direct influence on the business reputation and revenues, whether you run a small business or a large corporation with hundreds of locations.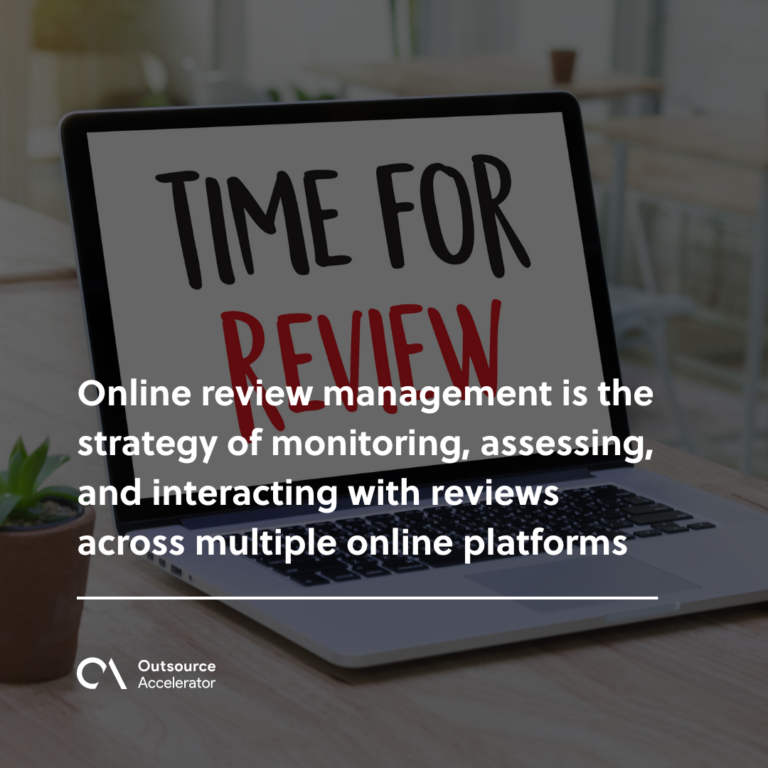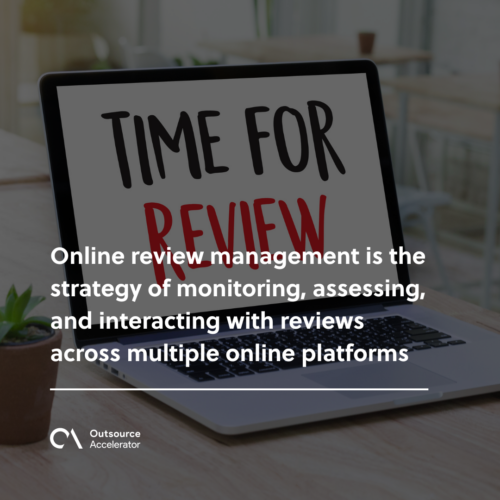 Why is review management important?
Although internet reviews are not new, they are now more accessible and more essential than ever for brands and companies.
Customers can now search for a brand on the go and make a judgment on where they want to take their money based on online reviews.
The frequency of reviews isn't just beneficial for consumers, but it also provides a valuable source of feedback for the business. This can help entrepreneurs figure out where they need to improve or what their consumers appreciate so they can emphasize it more in marketing.
Action items for managing online reviews
Here are the most critical action items to improve the online review management system of your business.
Respond to online reviews
Whether the feedback is good or negative, make sure you respond positively since it's the first step toward successful online review management. Express appreciation for people's time posting favorable reviews and customize your message to emphasize the customer's positive experience. 
Remember to address reasonable comments and stay attentive while responding to bad reviews to prove that the company cares about its consumers. Fixing the issue immediately will have a positive impact on your brand.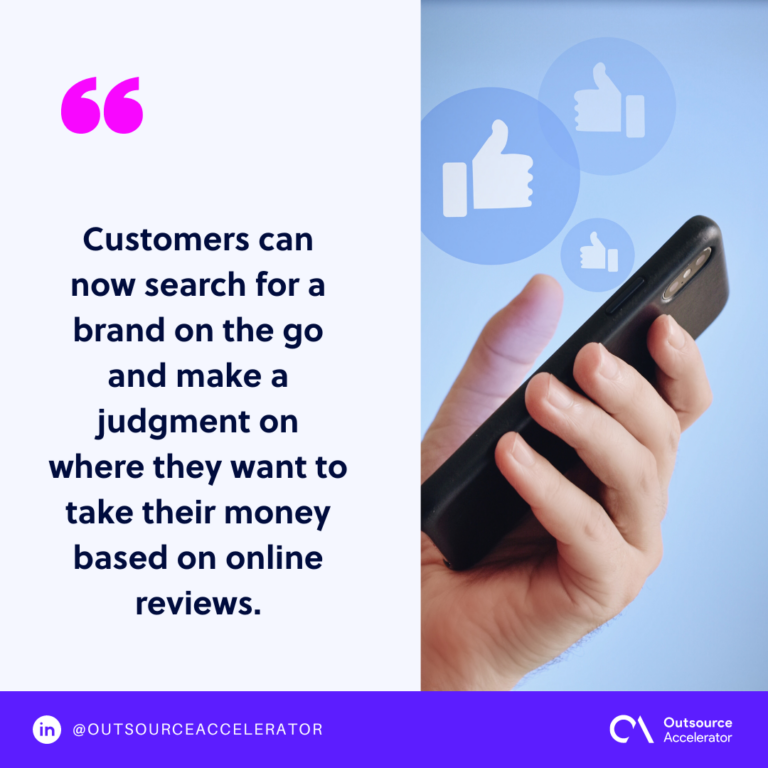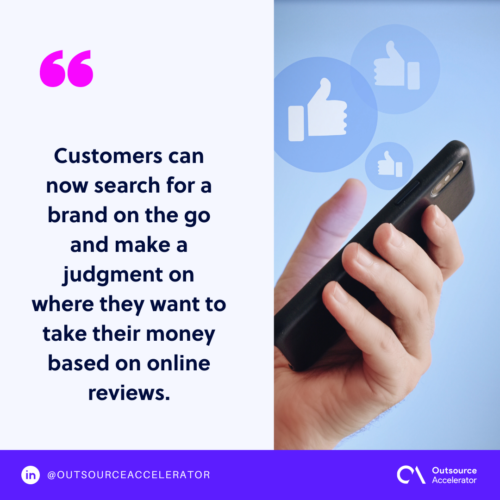 Use reviews as marketing assets
Online review management can complement the entire marketing plan effectively since reviews can assist consumers in finding businesses on the internet.
Incorporating feedback in the marketing materials, whether on the company's website, Facebook page, or search advertising, can have a major influence on their success.
Review widgets are also available to display customer feedback from your business listings on your main website. This can boost discussion rates, reduce bounce rates, and boost ad quality rankings.
Ask customers for reviews.
If you continuously reach out to consumers for feedback, your online review management approach may have a far bigger effect.
If you're starting with ways to communicate, emails should be at the top of your list. Text, customer surveys, and review-type landing pages are other channels used for feedback responses.
Businesses have to ensure everything is accessible and that consumers can easily write and post reviews on the channels provided. 
Learn from your online reviews.
You'll embrace the value of reviews and the chance to learn from your consumers as you handle your online review management operations. Online feedback serves as a reflection of your brand, offering a glimpse of how people see your company.
Bad reviews are hard to avoid, but it's how you deal with them that makes you stand out. Pay attention to these negative comments and use them to improve your products and services further.
Taking action shows your customers that you value their opinions, which can eventually enhance customer relations and loyalty.
You can enhance customer service by training your employees on how to properly manage and respond to client criticism without being aggressive.