Definition
What is inflation?
Inflation is a monetary phenomenon that occurs when a currency's purchasing power experiences a decline. An increase in the price of commodities and services always accompanies this decline in purchasing power.
However, this decrease in the value of a currency does not happen overnight. Inflation occurs over a period of time.
While inflation that goes above a country's target rate doesn't bode well for consumers in general, it also brings profit opportunities to some individuals.
Effects of inflation:
decreases a currency's spending power and workers'

real income

increases the price of goods and services

increases the value of tangible assets priced in fiat currency relative to the inflation rate

encourages spending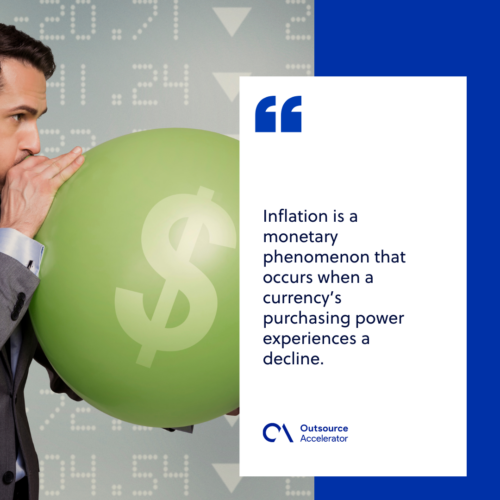 What causes inflation?
There are different economic factors that can lead to inflation.  An increase in the cost of production, caused by rising prices of raw materials and labor, is among the reasons.
When production costs rise, companies may opt to subsequently increase the price of their products to cover the additional costs. While companies can relatively quickly adjust the prices of goods and services to prevent losses, the same cannot be said for the wages of workers who spend money on these goods.
The disparity between the rising prices of goods and services and the stagnant income of workers effectively reduces workers' purchasing power or real income. If this situation persists over an extended period, it can be called inflation.
A surge in demand and disruptions in the supply chain can also lead to inflation. Consumer demand for certain goods and services can prompt companies to increase their prices.
There are two reasons why companies may choose to raise their prices. One reason is that these companies bank on consumers' willingness to pay more for particular products. Companies realize that they can increase their prices without losing customers.
Another reason is that the supply simply cannot keep up with the demand for certain goods, which causes their prices to increase.
Related to the supply and demand aspect of inflation, disruptions in supply chains also lead to increased prices. The Western countries' economic sanctions on Russia captured the effects of disturbances in the supply chain on inflation.
With countries moving away from Russian oil and gas, European consumers faced rising energy bills–with increases reaching as high as GBP 700 to 2,000 (USD 883 to 2,500). Higher gasoline prices also triggered a price increase among other commodities.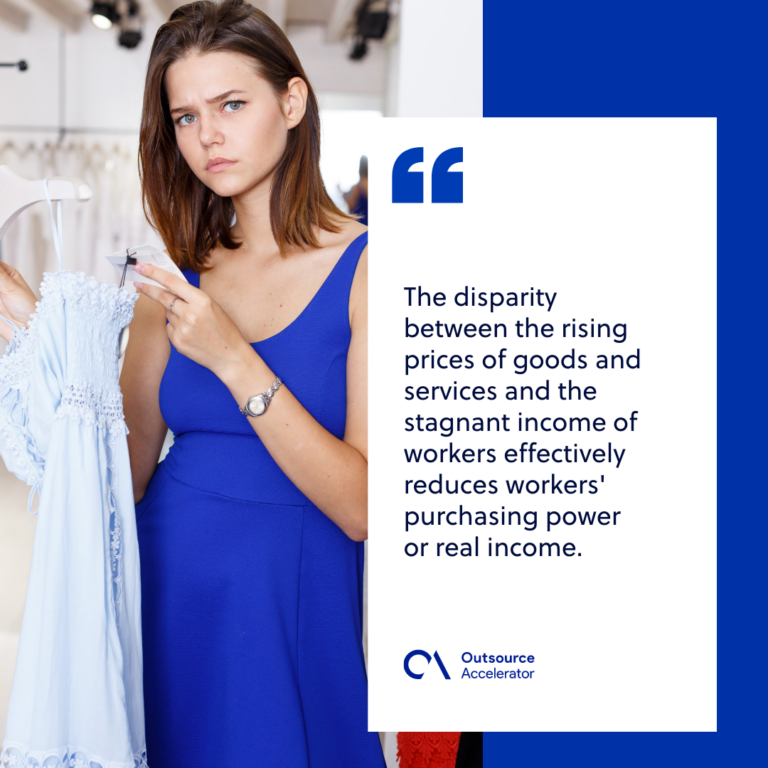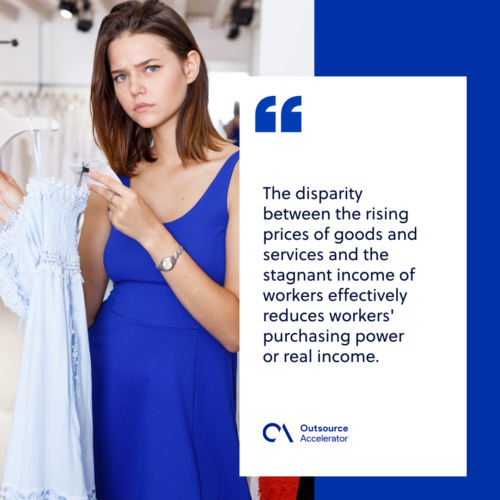 How is inflation measured?
Price indexes are used to measure the rate of inflation. The Consumer Price Index (CPI) and Wholesale Price Index (WPI) are the two most commonly used indexes.
Consumer price index
CPI measures the weighted average of goods under primary consumer needs–generally referred to as a basket of goods. The basket can include food, medical necessities, and transportation.
When calculating CPI, changes in the price of a specific item in the basket of goods are taken and averaged based on the item's weight relative to the other items in the basket. The prices used in calculating CPI are the items' retail prices.
Because movements in CPI are used in evaluating the price changes related to the cost of living, CPI has become one of the most commonly used statistical methods for identifying inflation and deflation periods.
Wholesale price index
Unlike CPI, WPI tracks movements in the price of goods before these reach the retail level.
Although items included in WPI calculations differ from country to country, these often include items sold wholesale or at the producer level. These items may consist of raw materials, such as fibers and metals, and produce, such as spices and vegetables.