Definition
What is an Email Autoresponder?
The email auto-responder is a system that allows you to send an automatic message to people on your mailing list. Many advertisers include email auto-responder in their strategies to create a series of emails that are delivered randomly to users depending on those rules.
Many companies implement e-mail auto-responder as a mode of communication to passively submit relevant messages to their customers. It is also effective for submitting personalized messages to unique segments of the email list and generating profits by driving interaction and upselling.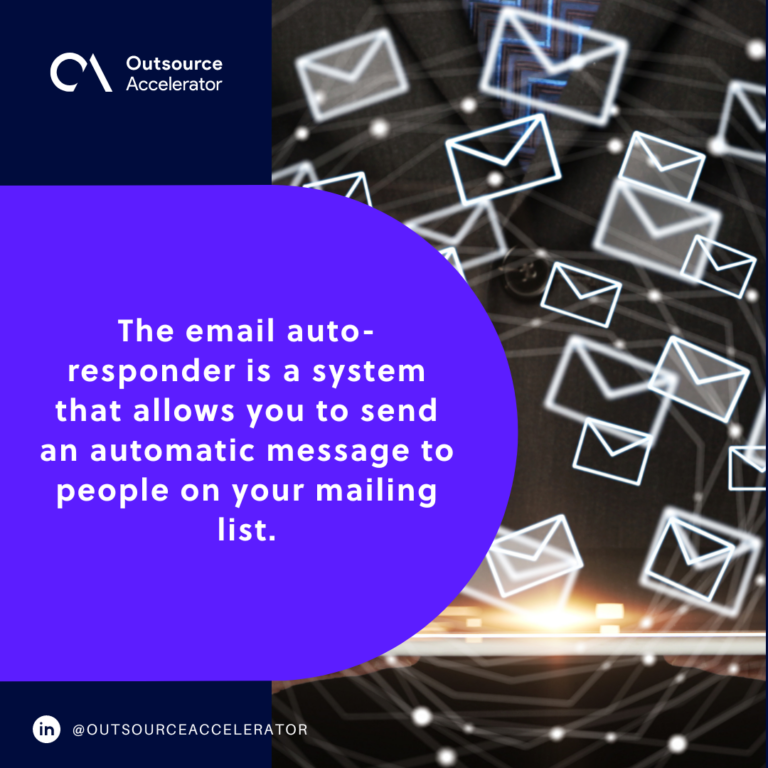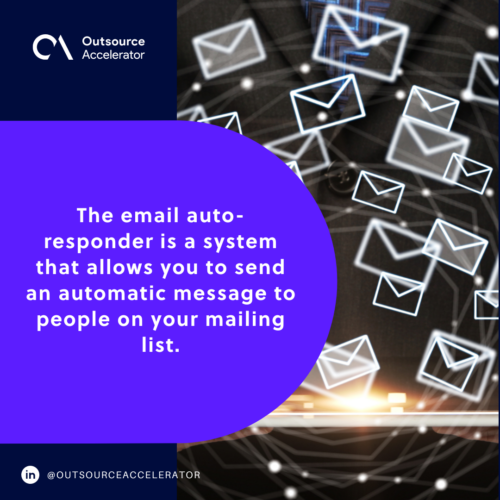 Importance of email autoresponder
The email autoresponder series allows businesses to create trust with their customers. Email autoresponders can get users to open advertising campaigns, access websites, and make a purchase. The e-mail autoresponder technology helps to eliminate human error when email planning is required.
Uses of email autoresponder
Business and website owners set up email autoresponders to remind their target consumers. Here are some of the practices of e-mail autoresponder:
Welcome emails. Welcome emails are perhaps the most common form of e-mail autoresponder in email marketing. A welcome email is the first contact of a company with their new subscriber. The main purpose of this message is to confirm a new registration and onboard a new subscriber.
Emails for reactivation.

They're sent to a client who hasn't made any orders from the company in a while.

For follow-up. Follow-up emails were sent as a series follow-up if the company hasn't gotten a response from their previous emails.