Definition
What is customer share?
Customer share refers to the percentage of a customer's purchase that a firm receives in exchange for its goods.
The goal of a customer share strategy is to collect customers as much as possible. Retaining existing consumers is less expensive than acquiring new ones. Customer retention leads to improved gross margins, more profit, and increased revenue. 
However, customer share is not just about customer retention; it also establishes trust with each customer.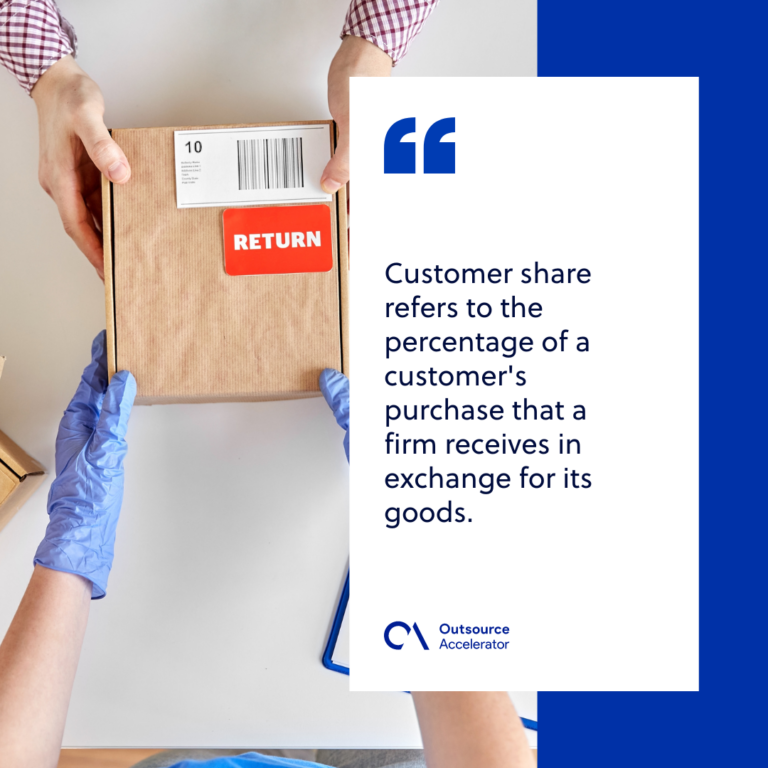 The benefit of developing customer share
Customer share marketing is creating a well-organized, outward, proactive marketing strategy that aims to increase customer share by increasing the amount of business each customer performs with your firm. 
Some of the best advantages of implementing customer share are:
Using all applicable

online and offline marketing tactics

, drive your best prospects and consumers to your website.

You obtain authorization from prospects and consumers who have expressed an interest in knowing more about your product or service.

Having a customer share allows you to compete with and outperform the vast market leaders. Good service is in high demand among today's consumers. If you treat a consumer well enough, they will reward you with their loyalty. 

Using that authority to conduct intelligent email discussions with prospects and customers improves customer connections and develops buyer-seller trust.

Increasing the quantity of business with each customer by creating relevant commercial possibilities through permission-granted email activities
Customer share best practice
Customer share plays a significant role in a competitive market. This means that unless you focus on your consumers' experiences, you risk slipping behind your competitors.
Here are some of the factors you have to consider to implement customer share in your business successfully.
Customer-centric approach
Customer-centricity is a corporate strategy and culture that focuses on providing the most outstanding possible customer experience while increasing brand loyalty.
Ensuring that your organization promotes a customer-first attitude and culture is the first step toward improving the customer experience.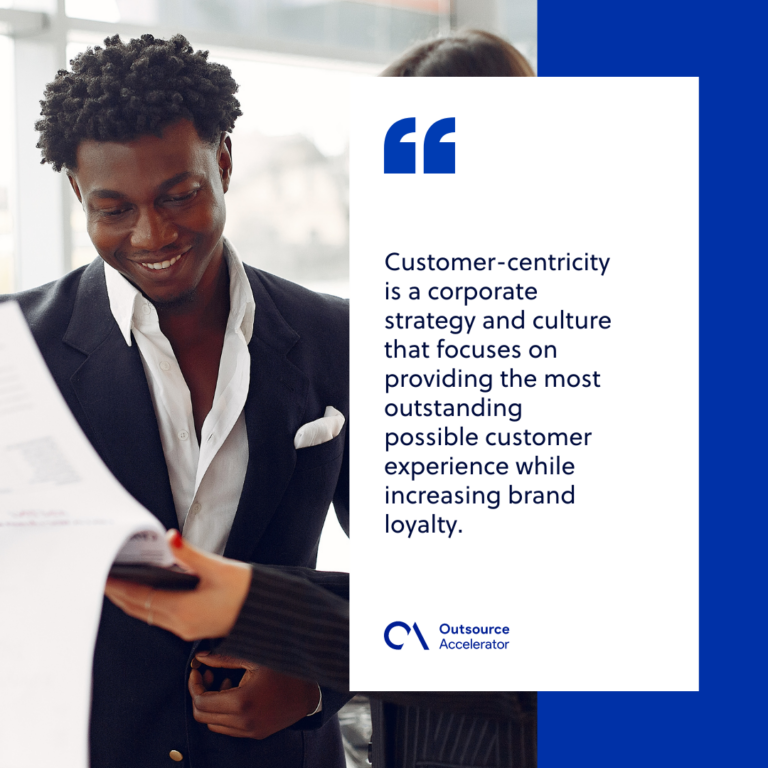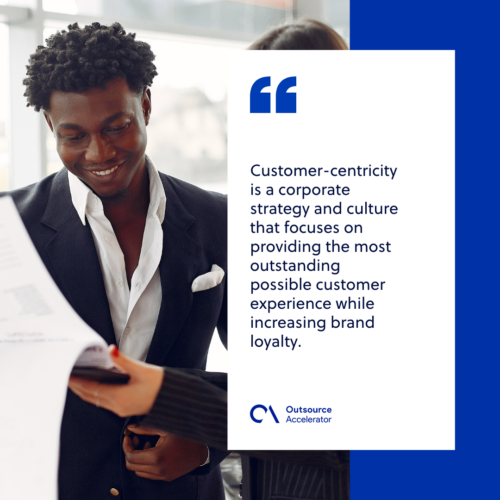 Advertising
Advertising is a costly but successful method of increasing awareness. Customers are greatly influenced by almost any kind of advertisement.
Although advertisements have a favorable impact on consumer behavior, most consumers consider their needs before purchasing any goods or services.
Proactive approach
Main points that lead to customer turnover and user discontent may be discovered quickly after evaluating customer feedback data. Use this as a chance to improve your customer journey and take a proactive rather than reactive approach to customer experience.
Manage customer expectations
Surpassing your customer expectations is the best way to provide an exceptional customer experience. Always set fair expectations for your customers and then strive to exceed them. Customers will be pleased if you fulfill their expectations but will be blown away if you go beyond.